Ready to capture the best photos on your tour of Edinburgh? Then you'll want to include stops at these awesome photography locations in Edinburgh!
With historic charm and fascinating architecture around every corner there's no shortage of Instagrammable spots in Edinburgh. Whether you're snapping pics of Old Town, climbing up Arthur's Seat, or enjoying the majesty of the castle, you'll always find something to capture on film in the Scottish capital. 
Fortunately, you won't have to go out of your way to visit Edinburgh's best photography locations and get great travel pictures to add to your scrapbook or travel photo albums. 
If you want to come away from Edinburgh with Instagram-worthy photos, you'll need to visit these 13 iconic photo spots. 
13 most Instagrammable spots in Edinburgh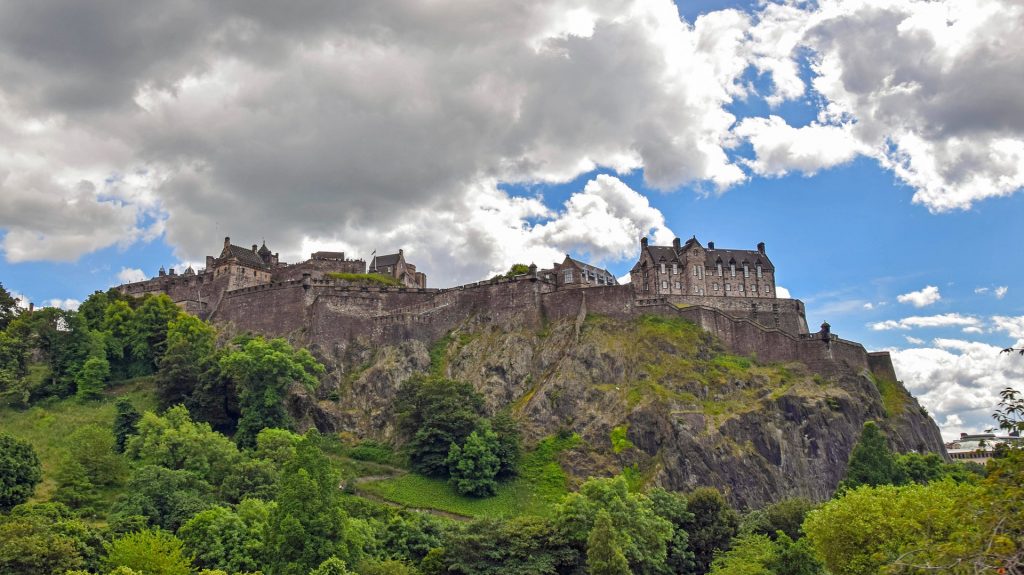 1. Edinburgh Castle
This medieval castle is kind of an obvious choice as it's one of the most famous attractions in the city and cannot be missed as you wander through Edinburgh. As one of the oldest fortified structures in Europe, Edinburgh Castle has a great history and has served as a royal residence, prison, and military garrison, allowing you to follow the footsteps of kings, queens, and pirates!
The castle itself is a great subject for your Edinburgh Instagram pics, but be sure to enjoy the views from the top of the hill too!
Fun fact: The first display of fireworks in Scotland took place here back in 1507!
2. Royal Mile
Capture the popular street and its cathedrals, closes, and courtyards. The Royal Mile runs through the heart of Old Town and connects Edinburgh Castle and Holyroodhouse and is a street that's not to be missed. The Royal Mile gives you great photos of Edinburgh's architecture, pubs, and historic attractions.
3. Victoria Street
Want some color in your Edinburgh travel photos? Visit Victoria Street and snap the colorful storefronts, done in a wide range of colors. The street has gorgeous pastel pink, vivid blue, and vibrant red buildings. The street curves a bit, giving great depth to your photos and allowing you to capture even more of this colorful street. 
Fun fact: Victoria Street is said to be the inspiration for Diagon Alley, so you might want to don your Hogwarts House colors when you pay it a visit! 
4. Circus Lane
For more traditional architecture and Edinburgh colors, check out Circus Lane in Stockbridge. Snap the cobblestone streets, apartments covered in greenery or flowers, and St Stephen's Church in the background. Since this street is a bit outside of the city center, you should be able to get some people-free shots, especially if you go early in the day. 
5. The Vennel
This popular photography spot in Edinburgh is narrow, so get there early in the evening for the perfect twilight photos, but it does provide an amazing view of Edinburgh Castle, especially as it lights up at night. Or, you could go first thing and get amazing sunrise colors in the background. This alleyway links up Lauriston Place and the Grassmarket and is a fun city shot as you shoot over the street lamps. 
6. Greyfriars Kirkyard
Said to be one of the most haunted graveyards in the world, if you want moody, darker photos of Edinburgh, Greyfriars Kirkyard is happy to oblige you. Any Harry Potter fans will want to keep a lookout for familiar names, like Thomas Riddell or William McGonagall, as they tour the graveyard. Be sure to snap a quick pic of Greyfriars Bobby on the way in!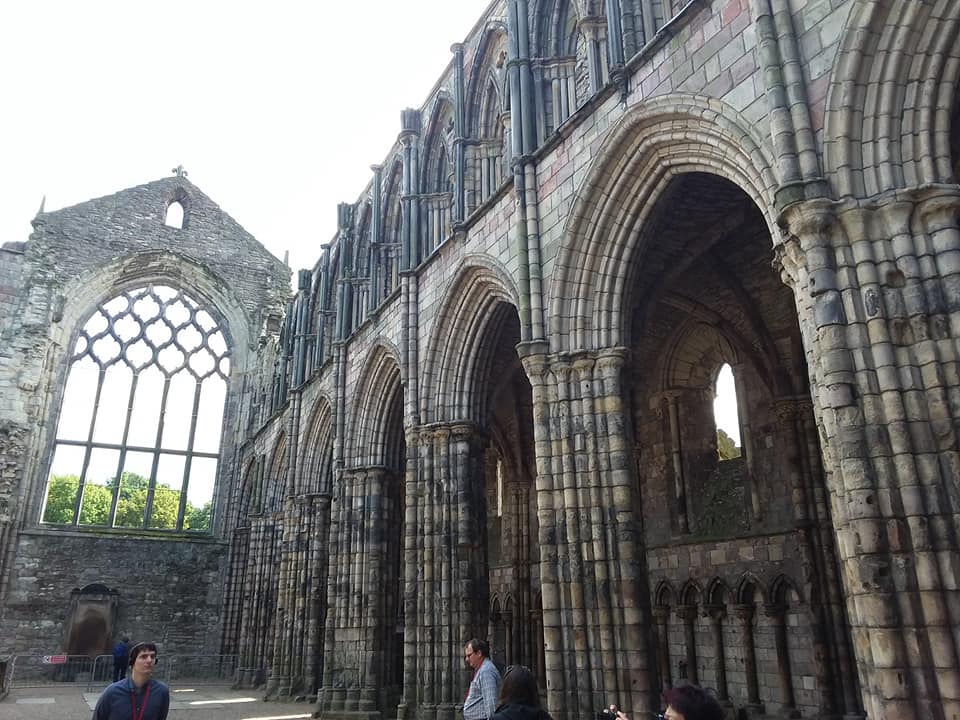 7. Holyrood Abbey
While the Palace of Holyroodhouse is worth the visit, I think the Abbey makes for some awesome Instagram photos. Capture the ruins, the towering archways, and remains of the royal residence that dates back to the 1100s. 
8. Arthur's Seat
For great panoramic pictures of Edinburgh, head up the volcano in Holyrood Park for a 360-degree view of the city's skyline and Edinburgh Castle. Sitting at 823 ft. above the city, you're sure to capture wonderful aerial shots of the city sprawling out below you, and the hike up is pretty easy.
9. Calton Hill
Another option for amazing aerial shots of Edinburgh is from the UNESCO World Heritage Site of Calton Hill, plus you can capture Arthur's Seat in your photo this time! Right in the heart of the city, Calton Hill not only offers great views over the city, it has its own unique structures to photograph at the top of the hill. Capture the Athenian acropolis, Nelson's Monument, and the Dugald Stewart Monument. 
10. National Museum of Scotland
While you'll probably want to visit the museum to see the collections, galleries, and atrium inside, the National Museum of Scotland also has an incredible rooftop that gives you a great view of the city from the city center.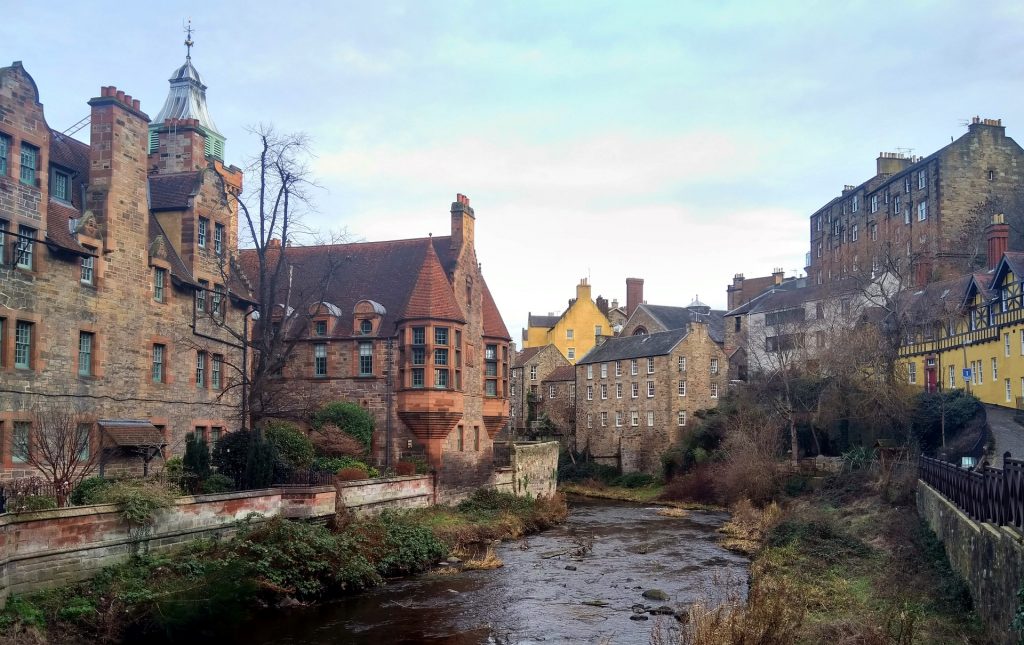 11. Dean Village
Feel like you're photographing the countryside with this cute village and river when you head off to Dean Village. It's a bit of an escape from the city center and kind of a hidden gem as an Edinburgh photography location. You can get countless great shots from the Water of Leith Walkway.
12. Princes St. Gardens
Separating Old Town and New Town, Princes St Gardens is a wonderful park full of blooming flowers, greenery, and unique views of Edinburgh Castle and the Scott Monument.
13. New College
Built in the mid-1800s, this university fits right in in Harry Potter's world even though its original intent was to be the Free Church of Scotland. Located near Princes St Gardens, it's easy to get to the site and snap pictures of its beautiful facade.
Did we miss any photography locations in Edinburgh for Instagram-worthy travel pics? Tell us where you go for shots of Edinburgh in the comments below or tag us on Twitter!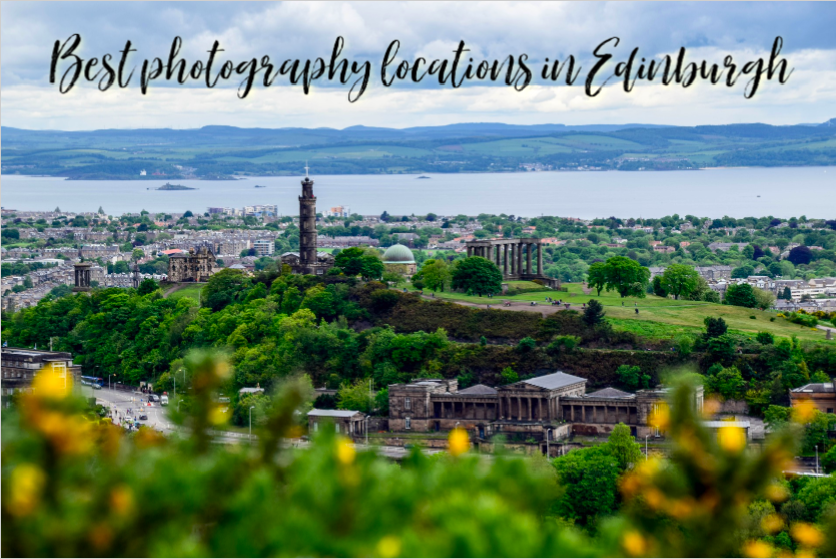 Like the post? Share it now!