It's no secret that Italy's food is the best of the best and one of the best places to sample some of its famous cuisine is in the Renaissance city of Florence! A food tour of Florence is a great way to make sure you try all the right foods and wines and learn more about Florence's food culture.
Whether you want classic charcuterie and cheese or want to sample fresh, artisanal gelato, Florence is one of the best cities in Italy for a foodie and anyone who has working taste buds.
One of our favorite ways to eat our way through a city is on a food tour, and Florence definitely delivers some unique experiences. From cocktail crawls to private truffle hunts, these are our picks for the best food and wine tours in Florence!
Top 10 Florence food and wine tours
Aperitivo Tour in Florence: Wine, Snacks, and Craft Cocktails
Try happy hour Florence-style! Enjoy just a taste of what Florence has to offer on this aperitivo food tour that includes wine or Italian craft cocktails paired with delicious bites.
Start your evening off right by learning about Italy's aperitivo tradition and sample some of the traditional drinks and foods served at this time, like Prosecco and salami and cheese. This relaxed tour is a great way to sample some of Italy's happy hour classics and get a crash course on how to enjoy aperitivo every night you're in Florence.
Availability: Tuesday – Saturday, 5:30 p.m.
Time: 2.5 hours
Cost: $110
Includes: 3 food and drink pairings
Group size: 8 people
Florence Sunset Food Tour
This Florence food tour takes place at sunset (duh) and is a great way to learn about Florence's obsession with great food and Italy's great dining culture. You'll also learn more about the city's history while on your culinary adventure in the Oltrarno neighborhood. The tour also includes cocktail and food demonstrations so you can recreate your favorite dishes when you return home.
On this food tour of Florence, start off with an aperitivo then sample cured meats and truffle cheese, obviously paired with great Italian wine, before sampling a true Florentine delight: Bistecca alla Fiorentina! You'll also end your meal the traditional way with vin santo and biscotti.
Since wine tastings are included in this food tour you must be 18 years of age or older to participate.
Availability: Monday – Saturday, 5 p.m.
Time: 3.5 hours
Cost: €95
Includes: Food and wine tastings
Dine Around Florence: An Authentic Evening Food & Wine Experience
Discover the best bites in Oltrarno and Santo Spirito as you're led from restaurant to restaurant by a local on this food tour. Learn about Florence's history, culture, and love of all things food as you sample some of its more authentic dishes.
On this food tour you'll enjoy cold cuts, cheese, bruschetta, Tuscan soup, antipasti, steak, and some yummy gelato. Wine tastings are included in this tour, as well as a stop at an enoteca (wine bar) to sample some excellent Super Tuscan wine.
Availability: Tuesdays, Thursday – Saturday, 4:45 p.m.
Time: 3.5 hours
Cost: $89.40
Group size: 14 people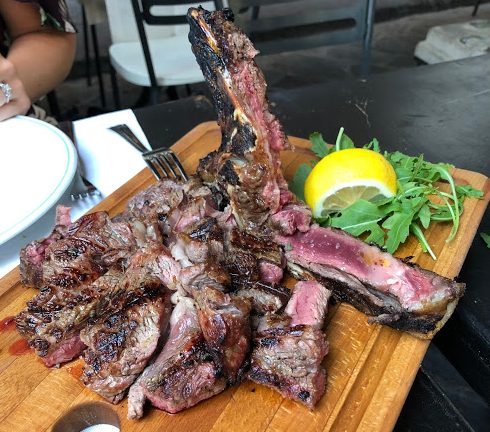 Progressive Tuscan and Florentine Dinner Crawl
Ready to dine on the most authentic dishes and get a full meal in? This food tour is a progressive option that lets you sample some of the city's finest food and helps you check off all the traditional dishes you're supposed to eat in Florence – and at some of the city's finest restaurants known to locals.
You'll have four stops on your foodie experience in Florence that starts with aperitivo, pasta, bistecca alla fiorentina, and to complete your meal, some divine artisanal gelato. Wine and cocktail pairings are included with your tastings. Between stops, learn about the city and get some sightseeing in as you digest all that amazing Italian food and wine.
Availability: Monday – Sunday, 5:30 p.m.
Time: 3.5 – 4 hours
Cost: $135 ($145 on Friday and Saturday)
Group size: 8 people
Secret Food Tours: Florence
Experience the Santa Croce and Sant'Ambrogio neighborhoods on this food tour that dives into Florence's secret spots while sharing interesting stories on Florence's food culture and history. Visit one of the oldest bakeries in the city, learn about Italian wine in a local wine shop, as well as visit some of Florence's best sightseeing spots on this guided tour of the city.
Sample Florence's schiacciata pizza, lampredotto, Italian cheeses, olive oil, prosciutto, soup, pasta, gelato, and a secret dish! Your tour also includes a coffee or cappuccino and three tastings of Tuscan wine.
Availability: Monday – Sunday, 5:30 p.m.
Time: 3 – 3.5 hours
Cost: €69
Upgraded drink package for €13.49
Group size: 10 people
Includes: 8 stops
Florence Food Tour
Another food tour built around the classics of Florence, this tour starts with Italian coffee, then takes you into Mercato Centrale, or San Lorenzo market, to sample some quick bites before exploring the city's history, culture, and food scene in more depth.
Sample Italian meats and cheeses, olive oil and vinegar, a truffle sandwich, fried pizza dough and Tuscan ham, and some gelato. Wash it all down with an excellent wine tasting, including vin santo with cantuccini.
Availability: Monday – Saturday, 9:30 a.m. or 4:30 p.m.
Time: 3.5 hours
Cost: $79.63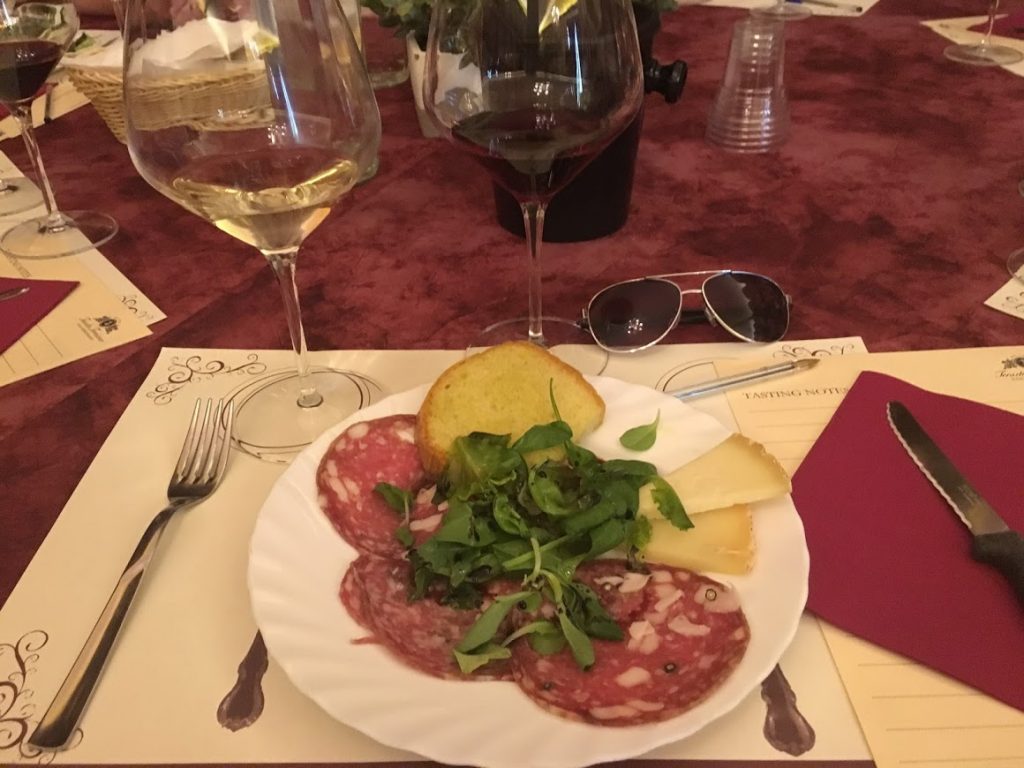 Pizza & Gelato Making Class
Discover the highlights of Florence's Oltrarno neighborhood before learning to make some of Italy's finest cuisine! If you want a more hands-on experience for your food tour in Florence, this is it! Learn how to make pizza like a local and then make two different kinds of gelato, as well as learn how to spot the good stuff from the fake stuff.
After your pizza is ready, it's time to sit down with the group and enjoy what you've cooked in the Florentine kitchen, and don't forget to get a glass of Prosecco. This cooking class is billed as family-friendly and children are welcome to participate.
Availability: Mondays at 4 p.m. and Wednesdays at 10:30 a.m.
Time: 2.5 hours
Cost: €58
Authentic Florence Home-Cooking Class
Want to learn how to prepare local specialities? This cooking class in Florence will take care of that. Learn how to make authentic dishes that you can recreate at home, like fresh pasta, pesto, and dessert.
You start with a shopping trip to buy all the ingredients you need, and you'll also be treated to antipasti with sparkling wine during your class. When your pasta is ready, sit down with your new friends and dig in and enjoy some local wine.
Availability: Mondays, Thursdays, and Saturdays at 9:30 a.m. and 4:30 p.m. on Thursdays
Time: 4 hours
Cost: €85
Florence Best Street Food Spots & Drinks
This private Florence food tour introduces you to secret spots in Florence for the good stuff. Go where the locals go as you explore the city with your local tour guide and sample authentic dishes. This tour is completely customizable around your dietary needs as it's private.
Start off with an espresso or cappuccino before adventuring into a Florence market and learn how locals shop for fresh ingredients for home-cooked meals. Sample a panino paired with wine, different kinds of truffles, toast to your adventure with a glass of Prosecco, and indulge in some delicious gelato.
Availability: Monday – Saturday, depart 10 – 11 a.m.
Time: 3 hours
Cost: €81 (price goes down the more people you add to your private tour)
Includes: 3 drinks and 4 tastings, fully private tour
Tuscany Truffle Hunt
Ok, you will leave Florence's city center but this unique truffle-focused food tour is worth it! This private option takes you into the countryside to hunt for truffles, well, the dogs hunt for truffles, you follow along. After collecting your bounty, it's time for a home-cooked meal complete with cured meats, cheeses, pasta, dessert, and Tuscan wine!
The tour departs at 8:30 a.m. on Mondays, Wednesdays, and Fridays, and is a five-hour experience. Pricing is based on availability and seasonality.
Have you done a food tour in Florence? Tell us about your experience in the comments below or shoot us a link to your tour on Twitter!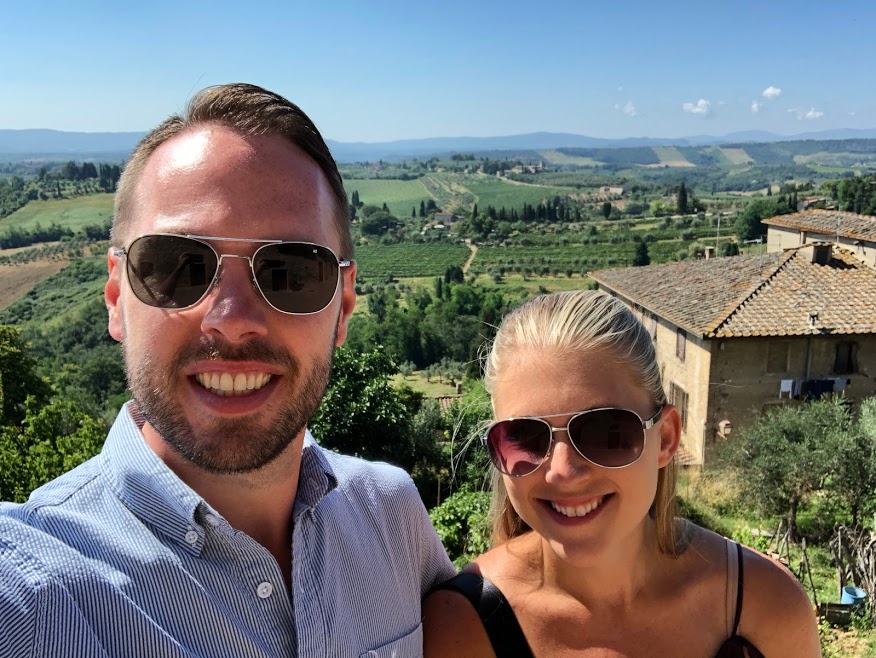 Like the post? Share it now!