While we don't have any plans to go rushin' off to Russia in the next few months or even the next year, I've had my eye on some European cruises that have a stop in Russia and it's made me start to think about Russia as a bucket list travel destination. 
As a kid, I loved Anastasia and though I don't want the terrifying train ride that she, Dimitri, and Vladimir take, I would love the chance to explore this massive country!
From eating borscht and slinging back some vodka to watching the graceful moves of ballet dancers, Russia is a definitely a must-see travel destination for us one day.
I can't wait to experience the culture, cuisine, and learn more about the history of this place and check off some cool things to do on our Russia bucket list. Check out what we've got on there so far!
Russia bucket list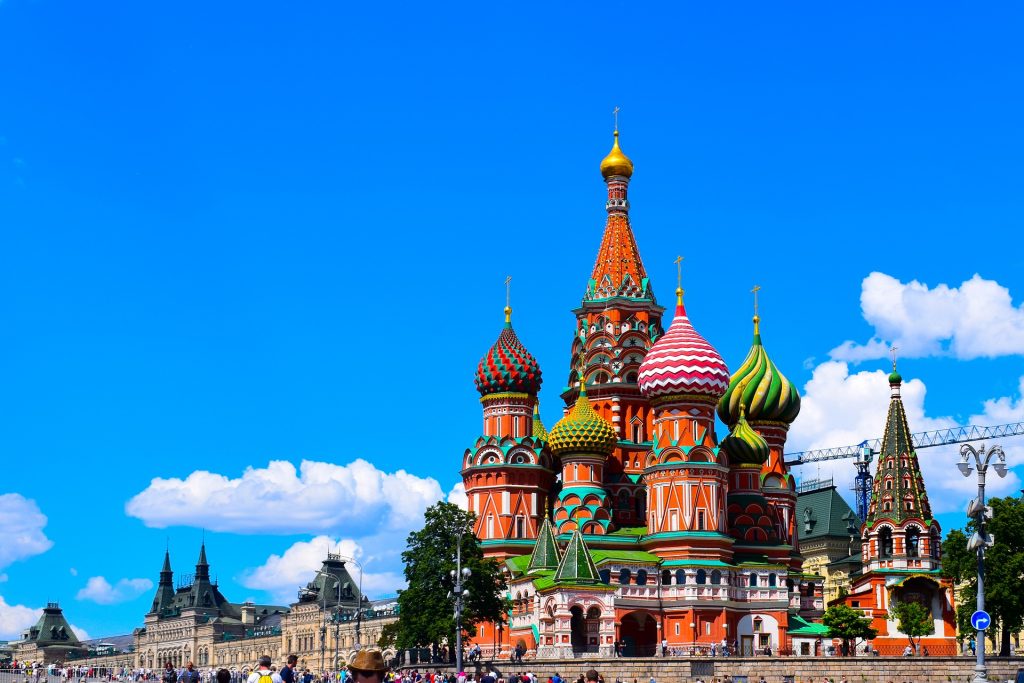 1. Explore Moscow
We'll have to include a stop in Russia's capital city of Moscow. From visiting the Kremlin to checking out Moscow's unique metro stations, I can't wait to get lost in this cosmopolitan city as we learn about Russia's history and Moscow's role as a capital, see the beautiful architecture, and visit famous landmarks and UNESCO sites.
In Moscow, I've got my eye on discovering the:
Kremlin
St. Basil's Cathedral
The Red Square
Moscow Metro
Bolshoi Theatre
Novodevichy Convent
Tsarytsino Open Air Museum
Armoury Chamber
Old Arbat Street
2. Visit St. Petersburg
I'll have to stop myself from humming "A Rumor in St. Petersburg" as we explore the city that once acted as the capital and is affectionately known as Russia's Culture Capital. The Venetian-like city houses art museums, palaces and sites with political and cultural importance, as well as beautiful cathedrals. 
For St. Petersburg, we'll be checking out:
The Hermitage Museum and Winter Palace
Palace Square
Kazan Cathedral
St Isaac's Cathedral
The Catherine Palace
Church of the Savior on Spilled Blood
Singer House
Nevsky Prospect
The Neva River
3. Take the train
One exciting thing about traveling in Europe is taking the train to different cities or countries, because let's face it, America just doesn't have quite the same train system. I've seen several recommendations to take the high speed train from Moscow to St. Petersburg, so we can check three things off our Russia bucket list in one go!
Another train option is to do the big ride: The Trans-Siberian Railway. Though, this epic adventure would eat into our entire trip as it spans two weeks and includes stops in Moscow, Kazan, Yekaterinburg, Novosibirsk, Irkutsk, Lake Baikal, Ulan Ude, Ulaan Baatar, and Vladivostok, if we're going east. We could also look at doing it on our own for way cheaper than an organized tour, though most travel bloggers still recommend devoting a week to this bucket list item. 
4. Check out the Golden Ring
We did the Golden Circle in Iceland so I guess we should include the Golden Ring on our future Russia trip too! The Golden Ring is a collection of towns on a tourist route that offers a lot in terms of Russian history, architecture, particularly the famous onion domes, and culture. The term was coined in 1967 and includes eight principal cities: Yaroslavl, Kostroma, Ivanovo, Suzdal, Vladimir, Sergiev Posad, Pereslavl-Zalessky, and Rostov Veliky.
5. Enjoy a banya
We'll have to check out a banya, or bath house, and enjoy the dry saunas, wet saunas, and cold pools to cool off in. Visiting the sauna is a big part of Russian culture and can have some really good health benefits! It doesn't take much to tempt me to sit in a sauna and relax!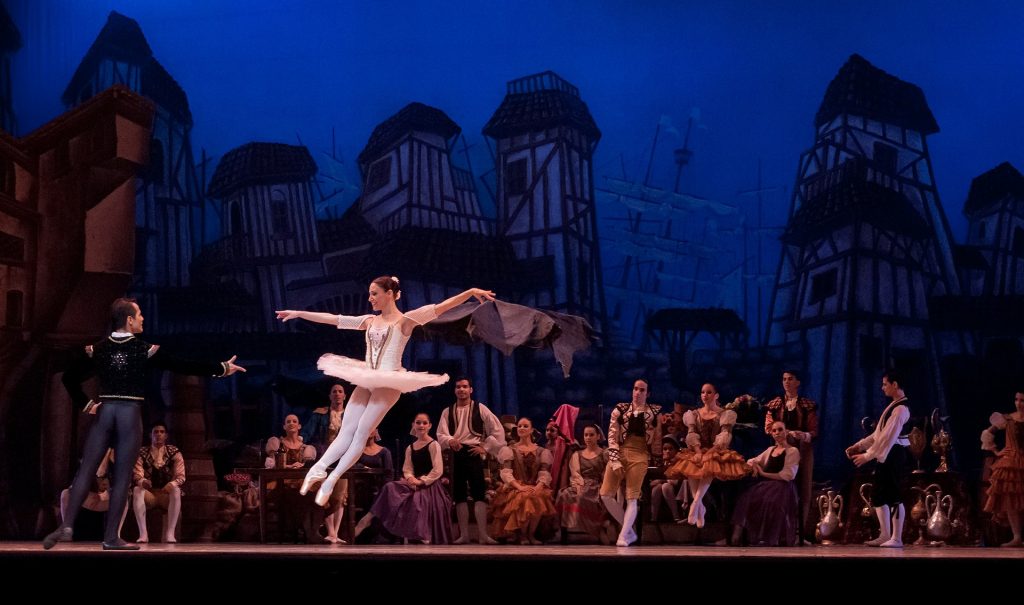 6. Attend the ballet
Rick and I have enjoyed several ballet performances here in Denver, in fact, we saw The Nutcracker the night we got engaged! I think it'd be awesome to catch a performance at the Russian ballet and with so many theaters and different productions, I should think we can easily cross this item off our Russia bucket list!
7. Visit Peterhof Palace
Touted as the Versailles of Russia, this palace looks like something right out of a magical fairy tale. Peter the Great was so inspired by Versailles in the early 1700s that he wanted something even more ornate built for him back home. I'd love the chance to explore the grounds, gardens, and see the fountains putting on a show. 
8. Lake Baikal
The photos of the frozen lake in Siberia makes it look like an Instagrammer's dream background with its unique ice formations and patterns. The lake is so vast and deep that it's often mistakenly called a sea as it reaches depths of more than 2,000 ft. It also has a claim to fame as the oldest and deepest lake in the world and goes by the nickname of "The Pearl of Siberia." This UNESCO site is also home to amazing wildlife and freshwater fish. 
9. Sample all the cuisine and booze
I'd love to sample more dishes from Russia and I think we can make that happen on a trip there. With European and Asian influences on the tastes and textures of traditional Russian dishes, I'm excited to try authentic cuisine while exploring the country.
What I'm planning on eating in Russia:
Pelmeni
Borscht
Beef stroganoff
Shchi
Pirozhki
Solyanka
Blini
Morozhenoe (ice cream)
Of course I'll also want to enjoy some traditional Russian beverages to go with my food tastings, like vodka or kvass.
What'd we miss from our Russia bucket list? Tell us in the comments below or on Twitter!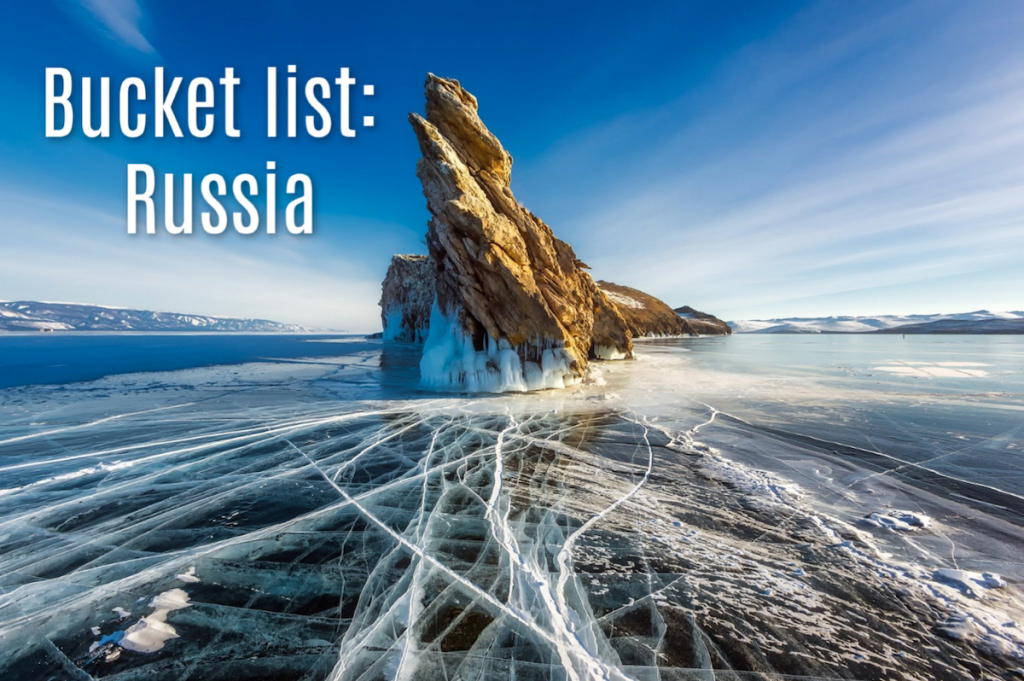 Like the post? Share it now!