I've got some Swedish heritage in my family so it's only natural that I'll have to visit Sweden during my life! This month's bucket list travel destination is this stunning Scandinavian country that offers a diverse landscape, unique things to do, and an amazing culture.
We haven't decided if we'll do a visit to Sweden on its own or try a European cruise and pair our visit with stops in Norway and Finland! The more I research Sweden, the more I want to devote enough time to fully explore it as it has so much to offer. While it's not on the horizon just yet, there's no harm in collecting a few ideas of things to do in Sweden for when the time comes to check it off our bucket list.
10 best things to do in Sweden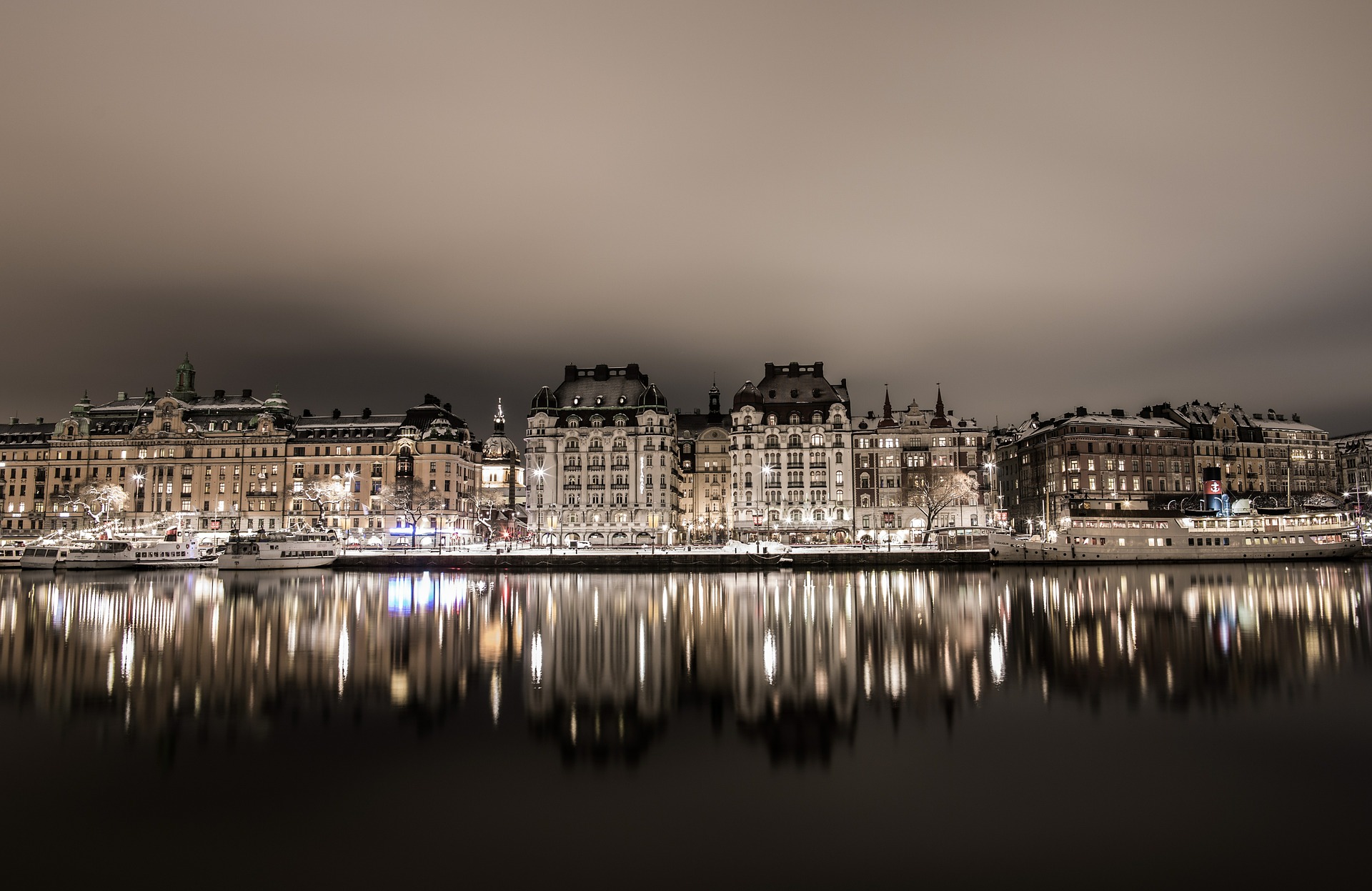 Ghost tour of Stockholm
A standard walking tour of Stockholm would be fun, but there's nothing more fun to me than hearing about a city's haunted history! With Old Town being reported as haunted and having been the site of the Stockholm Bloodbath, there are plenty of ghost stories to listen to as we take a tour of Stockholm. Stockholm Ghost Walk offers a 90-minute tour of Old Town and shares stories of murders, myths, and secrets.
Fun fact about Stockholm: The city is built over 14 islands with more than 50 bridges connecting the city!
Indulge in a Swedish smorgasbord and fika
Fika is more than a coffee break to the Swedes, it's the chance to socialize and connect with friends, family, and colleagues on a personal level. Fika isn't restricted to the morning, but I have a feeling Rick and I will try our hands at fika in the morning so we can pair our coffee with a yummy cinnamon bun, coffee cake, or cookie, as is common for the coffee tradition.
Later in the day, we'll want to take a tasty tour of the country by indulging in some culinary staples like Swedish meatballs, gubbrora (an egg and anchovy salad), raggmunk (a potato pancake served with lingonberry sauce), gravlax (dill-cured salmon), and toast Skagen (an elegant dish of toasted bread topped with prawns in a mayo, mustard, butter sauce).
For drinks, we'll have to try glogg (a hot mulled wine) and snaps, or schnapps to us! Though we'll have to time our visit right to get glogg as it's mostly served during the holiday season.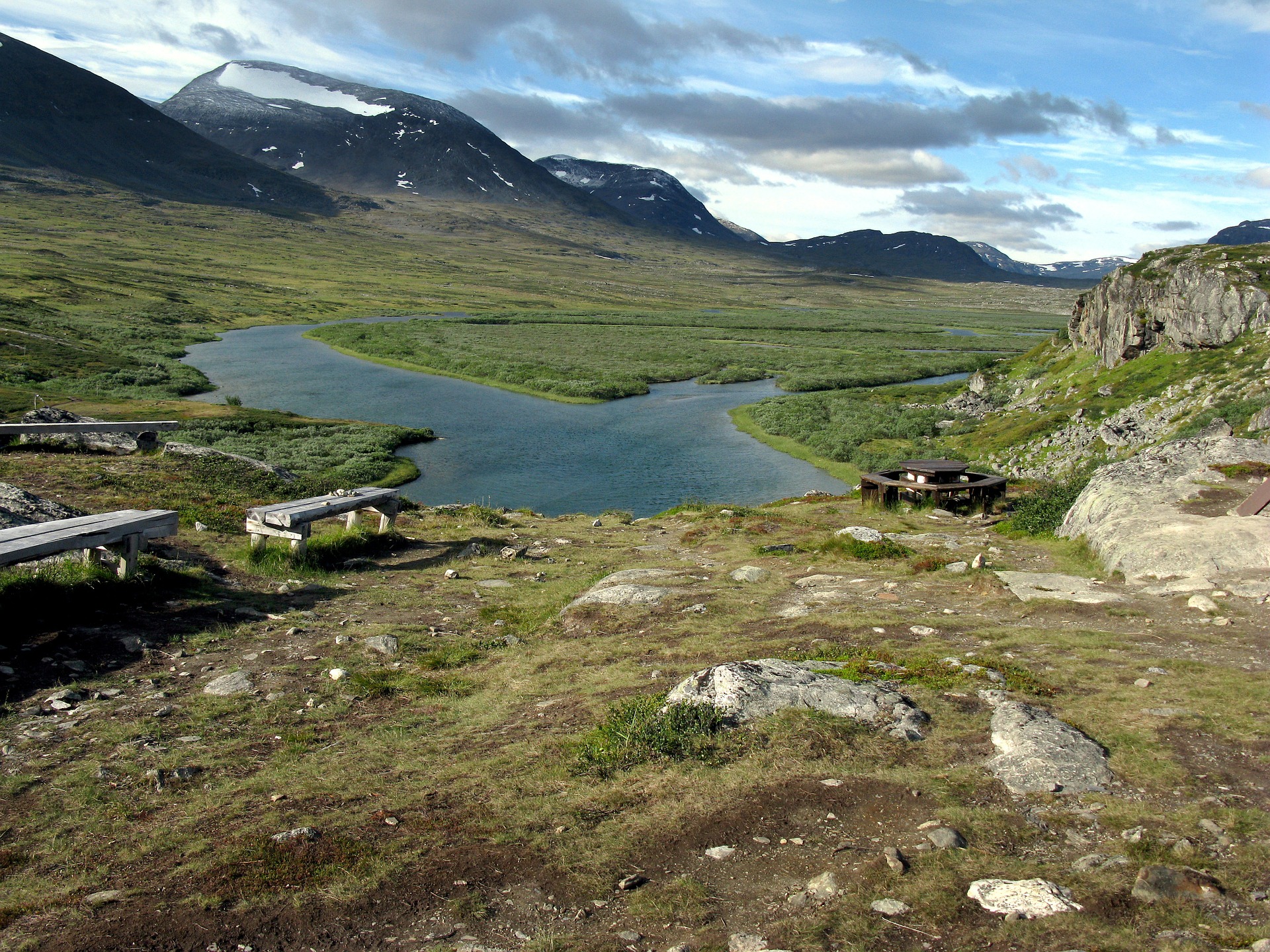 Hiking the trails of Sweden
Sweden has a fantastic collection of hiking trails and with regulations allowing everyone access to the great outdoors, it's the perfect place to plan a hiking adventure. We'll have to take The King's Trail (Kungsleden) as it's the country's longest trek at almost 250 miles or 400 km. Yeah, we won't be walking the whole thing, but at least a 10-mile portion or so! This trail is also popular with cross-country skiers so it's accessible year-round.
I've also found a few hiking trails in Sweden that feature waterfalls: Tannforsen and Silverfallet, as well as other popular coastal trails like Hoga Kusten, Langhammars, and Neptuni Akrar. With such a unique geological makeup, I don't think we'll be disappointed by any of the hiking we decide to do on our vacation in Sweden. Though, we might have to schedule a Swedish massage afterward. When in Rome! Or, Sweden, I guess.
Take a boat down the Gota Canal
A boat ride down the Gota Canal consistently showed up in my research for best things to do in Sweden, and I can see why! The canal spans 190 km or 118 miles, from Gothenburg to Stockholm and acts as a water link to other lakes and canals. The canal is also home to 47 bridges and gorgeous views. We can either hop on a cruise down the canal or rent a boat and navigate it on our own.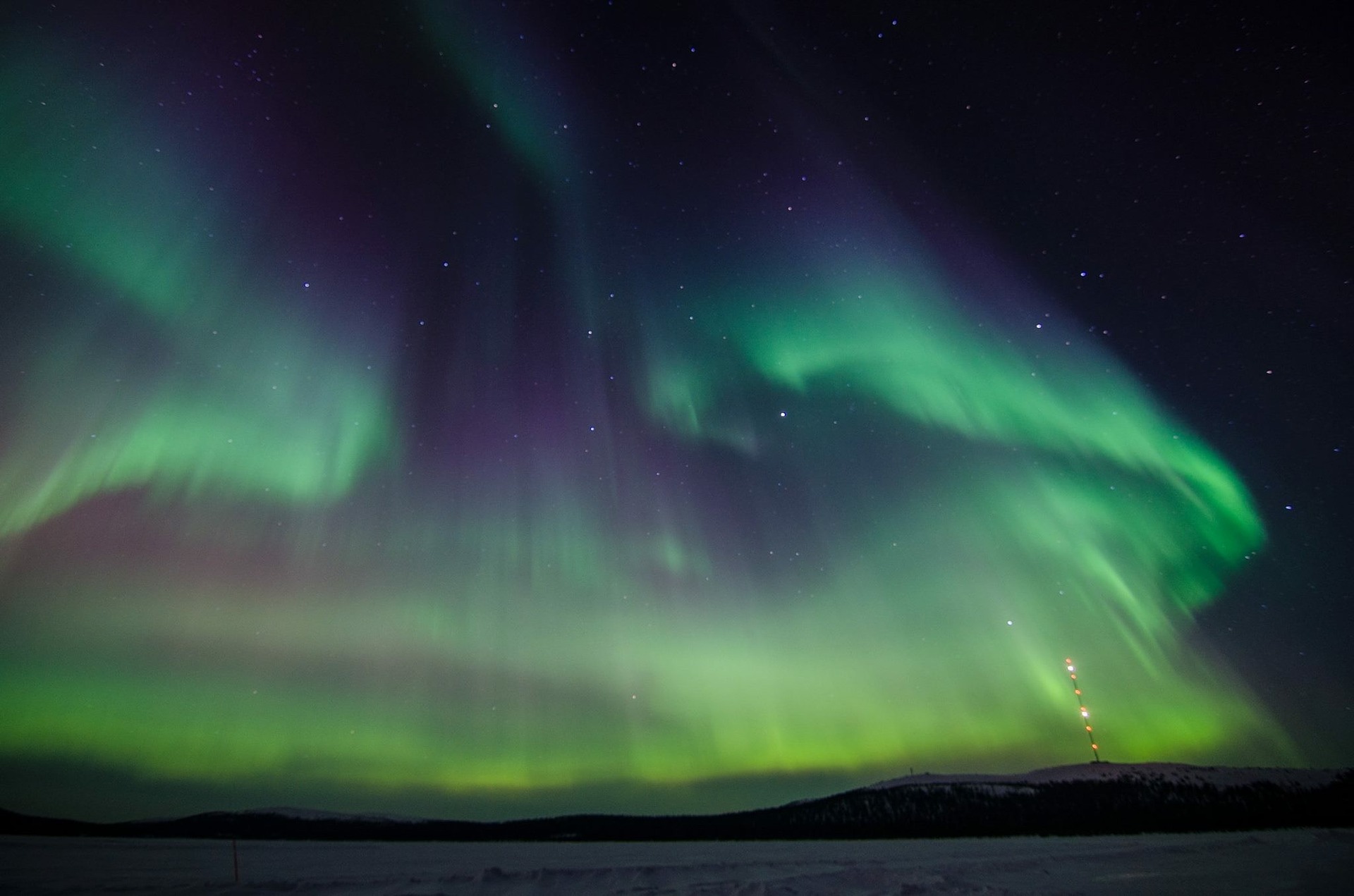 Aurora watching
During the dark winter months, it's not unusual to enjoy the celestial dance of the Aurora Borealis, especially up in northern Sweden. Growing up in Minnesota, I always tried to spot an aurora when it was said to be visible in our neck of the woods but unfortunately my eyes weren't good enough to see it if it was there. I've always wanted to see it and Sweden would be a pretty cool destination to check it out in.
The best time to see the Northern Lights in Sweden is November through March up in Abisko National Park. There are options for camping to enjoy space's show, going up to the Aurora Sky Station to see it with the help of the observation tower, or even taking a snowmobiling tour to chase the lights.
Tour Skansen
While in Sweden, we can time travel back to the 1700s at Skansen, an open-air museum and historic village. The museum covers Sweden's culture from about 1720 to the 1960s and showcases houses, shops, bakeries, churches, and even a reindeer camp! It looks similar to Colonial Williamsburg as people re-enact the day-to-day lives of the people who lived in those times and dress in period-appropriate clothing. There's also a zoo on the site and there's a park surrounding Skansen.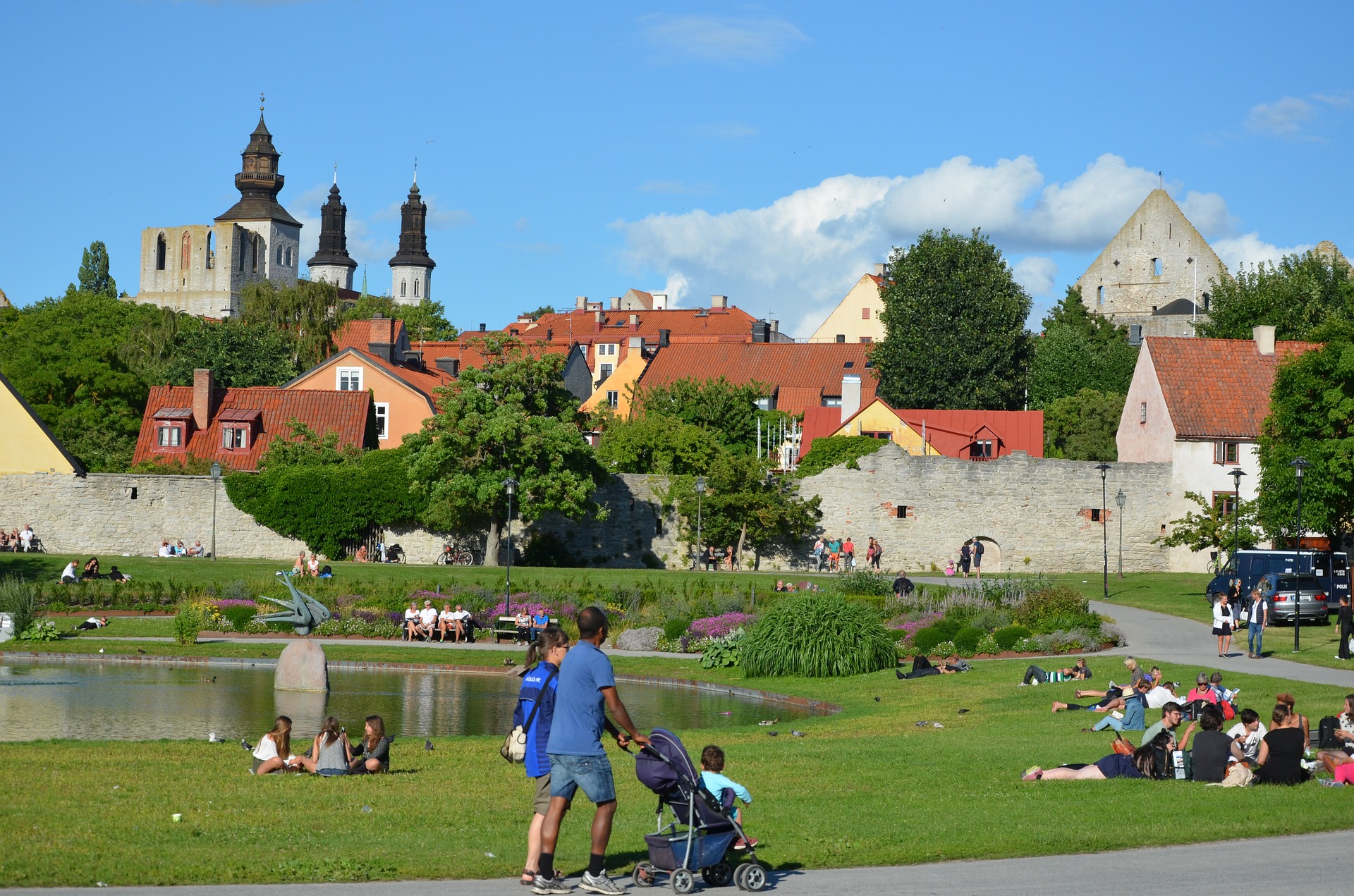 Visit Visby City Wall and the castles of Sweden
Visby, a UNESCO World Heritage Site, is a favorite destination in Sweden for summer vacationers and has a ring of medieval history around it in the form the Visby City Wall. Within its walls, we can visit the historic churches, walk along the cobblestone streets, view the defensive towers, and see medieval structures and trading houses. The town is on the island of Gotland and there are flights from Stockholm to it or we could opt for a ferry ride.
After that touch of history, we can see where history and modern Sweden intersect by visiting Drottningholm Palace, the residence of the Swedish Royal family. This UNESCO World Heritage Site is near Stockholm and would make for a great little day trip. The palace is home to the Palace Theatre, a Theatre Museum, and a Chinese Pavilion.
Outside of the home of the king and queen, we can plan to visit other castles in Sweden, including Gripsholm Castle, Carlstens Fastning, Kalmar Castle, and Lacko Castle.
Explore the Vasa Museum
It's been rated as one of the best things to do in Stockholm which earns it a spot on our Sweden bucket list! The Vasa Museum houses the 1628 Vasa ship that unfortunately sank on its maiden voyage but was salvaged in 1961. The museum has several exhibits, some detailing the salvaging expedition, some showing what life was like on the ship, and one about the women of Vasa. A ticket costs 150 SEK, or about $16 (with the exchange rate at the time of this posting).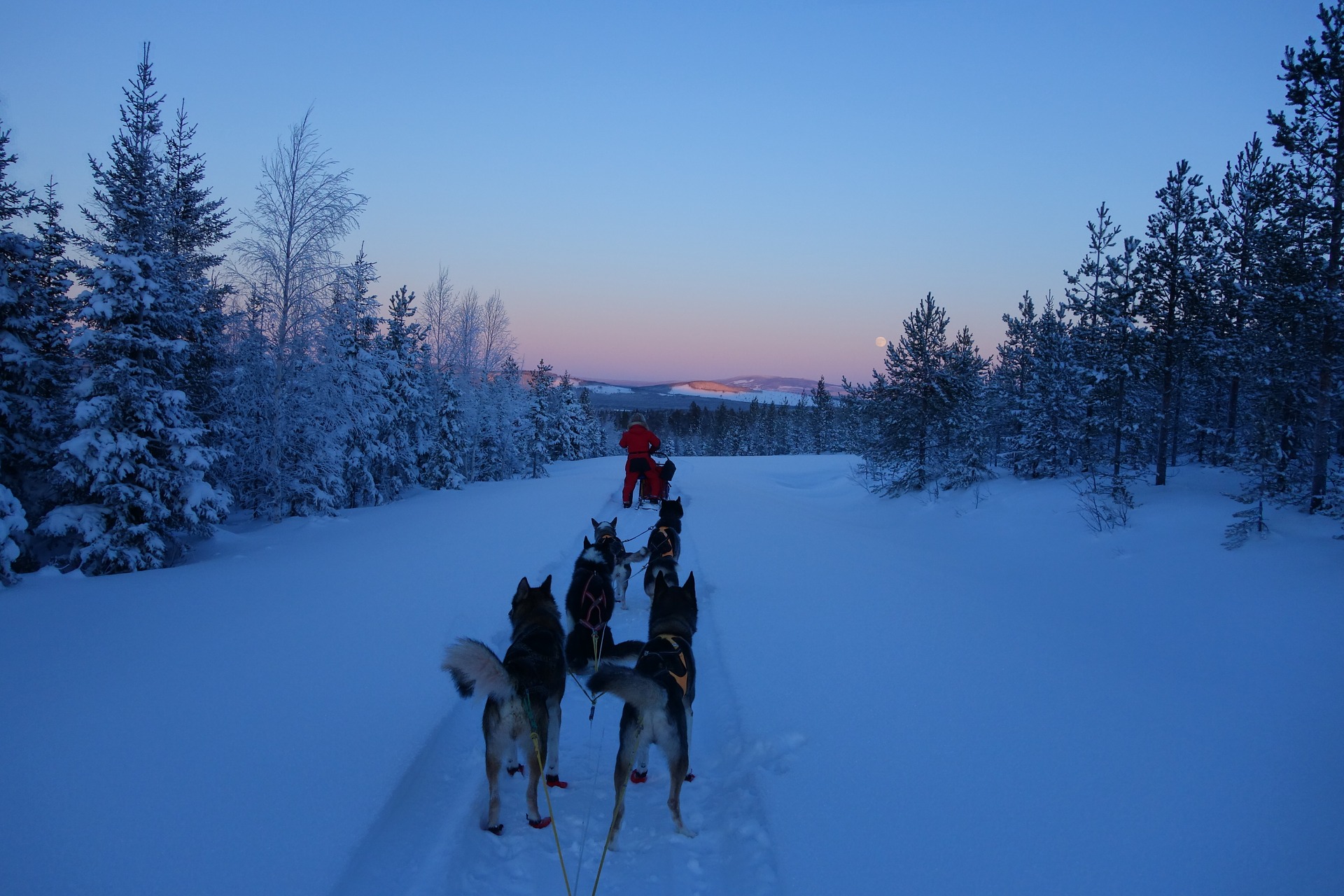 Dog sledding
I loved Balto as a kid so going dog sledding has been on my to-do list for a long time. While there is dog sledding here in Colorado, I've wanted to save this activity for a bigger winter wonderland, like Alaska, or perhaps Sweden! Many of the ski resorts offer dog sled tours if we don't feel like taking a multi-day trip. Though, the draw of a multi-day trip is that our wildlife watching gets better with a chance to spot reindeer, wolverine, and if the universe is liking us at the moment, we could see the arctic fox!
Attend a festival
Last on our Sweden bucket list is attending a national festival or celebration! I've got my eye on timing our visit with Midsummer celebrations or checking ut Medieval Week on Gotland, which kind of seems like a large-scale Renaissance Festival come to life! They have battles, tournaments, and markets, and I'm sure delicious RenFest food!
Bonus: Witness the Midnight sun
With Sweden's northern location, some parts of Sweden experience the Midnight Sun or 24 hours of light in the summer. Sleeping would be a pain in the ass as I need the room dark to fall asleep, but it'd be such a neat experience that I'd just have to deal with it.
What else should we add to our list of things to do in Sweden? Tell us in the comments below or join the conversation on Facebook!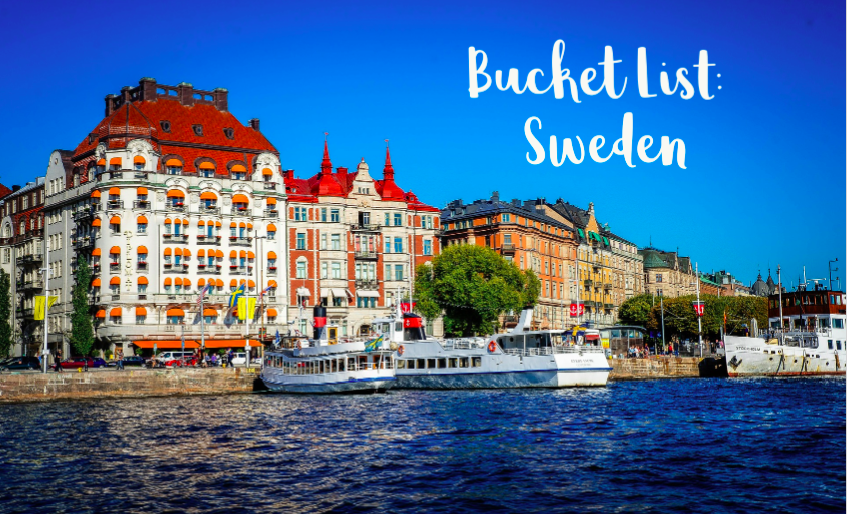 Like the post? Share it now!