France is known for exquisite cuisine and wonderful wine, and while it's hard to make a wrong choice while dining in France there are certain dishes and wines that are regional specialties that you should indulge in while traveling there.
If visiting some of France's main wine producing regions, treat yourselves to the wines and popular dishes there. Learn about the different regions and the wines and foods they're known for below!
Alsace
Located in northeast France, this wine region is influenced by its German neighbors is known for fruit-forward and dry wines. Since it was once a part of Germany, you can find German and French dishes as well as blends of the two cuisines. This region is known for their white wines so come thirsty for something crisp and aromatic.
What to eat in Alsace: Try the national dish of Alsace, choucroûte garnie, it's like Germany's sauerkraut with fermented cabbage cooked in white wine and served with potatoes and meat. Another popular dish is tarte flambée, which is like a crispy pizza with cheese, onion, and bacon. Finally, another choice is bäckeoffe, a casserole with leeks, potatoes, and meat.
What to drink in Alsace: Pinot blanc, gewürztraminer, pinot gris, and riesling.
Beaujolais
Known for their light and tart wines along with great architecture and a distinctive culture, Beaujolais is a popular destination for French wine enthusiasts.
What to eat in the Beaujolais region: When in the region, opt for the cervelle de canut, a dip with cheese, garlic, and herbs or the bugnes, deep fried dough with sweet flavors.
What to drink in the Beaujolais region: Brouilly, fleurie, and morgon.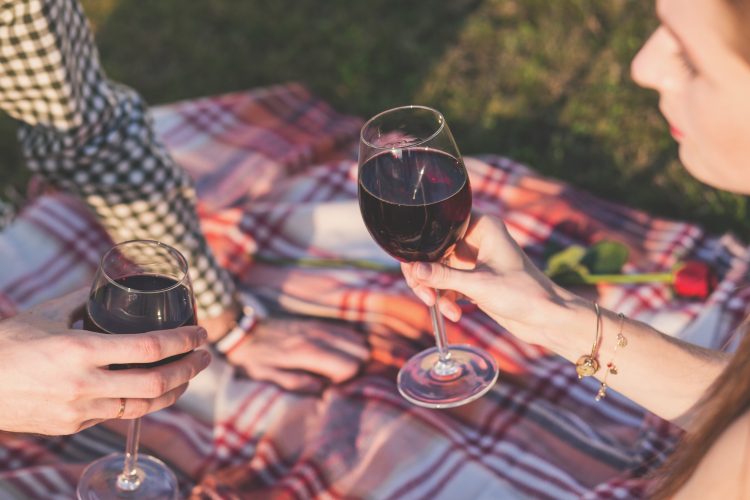 Bordeaux
The Bordeaux region is known for medium-bodied wines with aromas of plums and black currant with high tannins. Red wine enthusiasts or those who enjoy blends will love eating and drinking their way through Bordeaux.
What to eat in the Bordeaux region: Pair your Bordeaux wine choice with foie gras or treat your tastebuds to heaven with a croque madame! Another very popular dish in the region (and honestly the rest of France) is duck, whether you opt for duck confit or magret de canard, both fatty delicious styles of duck.
What to drink in the Bordeaux region: Cabernet franc, cab sauv, merlot, sauvignon blanc, and petit verdot.
Burgundy
When not sampling Burgundy's amazing wine or devouring its popular food, you can explore the galleries, markets, or enjoy the architecture as you stroll through this famous wine producing region in France.
What to eat in the Burgundy region: Want to stick with famous dishes in the Burgundy region, then you'll order coq au vin, escargots a la Bourgogne, and boeuf bourguignon.
What to drink in the Burgundy region: Chardonnay and pinot noir.
Champagne
Perhaps one of the more popular wine tour destinations if you prefer something bubbly! After taking a tour of the wineries and treating yourself to this celebratory beverage, be sure to save room for some of the delicacies of the region.
What to eat in the Champagne region: You'll find reims ham on many menus as well as some delicious truffles. The best food option is to indulge in some decadent chocolates.
What to drink in the Champagne region: Chardonnay, champagne, and pinot noir.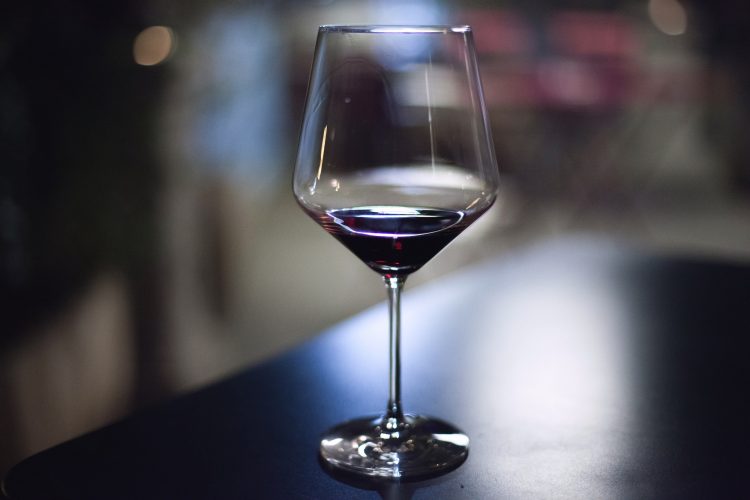 Loire Valley
Between exploring the charming chateaus and taking in the beautiful views, the wines of the Loire Valley are unparalleled. With its fairytale setting, the food is fit for a royal feast with rich flavors and great textures.
What to eat in the Loire Valley: Sample some goat cheese, a staple cheese in the Loire Valley, try the duck, or the regional specialty rillettes, similar to pâté. Save room for dessert as you cannot pass up a tarte tatin!
What to drink in the Loire Valley: Chardonnay, chenin blanc, sauvignon blanc, gamay, and pinot noir.
Provence
Provence will always make me think of A Good Year and it's rolling hills, lavender aromas, its idyllic French setting, and cute little chateaus. Enjoy amazing food and wine in the French Riviera as you take in the impressive views of the coast or stunning landscapes.
What to eat in Provence: Start with tapenade, a dip made with black olives, olive oil, garlic, capers, and anchovies. For a regional fish dish, go with the bouillabaisse that includes four types of fish, veggies simmering in a rockfish stock, and seasoned with saffron. For a vegetable-forward dish, go with ratatouille which is a vegetable casserole that's served with some bread to soak up all the yummy juices.
What to drink in Provence: Rose, cabernet sauvignon, cabernet sauvignon, viognier, semillon, mourvedre, syrah, and grenache.
Add a visit to one of France's wine growing regions to try some amazing cuisine and divine wine!
Like the post? Share it now!