I'm pretty sure it's 100% possible to be eternally eating when in the Eternal City. With amazing, classic dishes available at every restaurant and plenty of grab-and-go options that are also mind-blowing, you will not be leaving Rome hungry. Unless you hate good food, but then you've got bigger problems.
I've always joked that I must have been Italian in my last life as I can always eat pizza or pasta or gelato and complement it all with exquisite Italian wine.
So, you know I was going to eat as much good food as I could when Rick and I went to Rome.
The great thing about Rome's food is that many of the dishes are comprised of simple ingredients but still bring a lot of flavor to the table. I also love the portion sizes at restaurants in Rome so I make sure to savor my food yet don't leave unable to walk or wanting to nap in the street.
If you're heading off to Italy soon, here are our picks for the best things to eat in Rome.
10 best foods to eat in Rome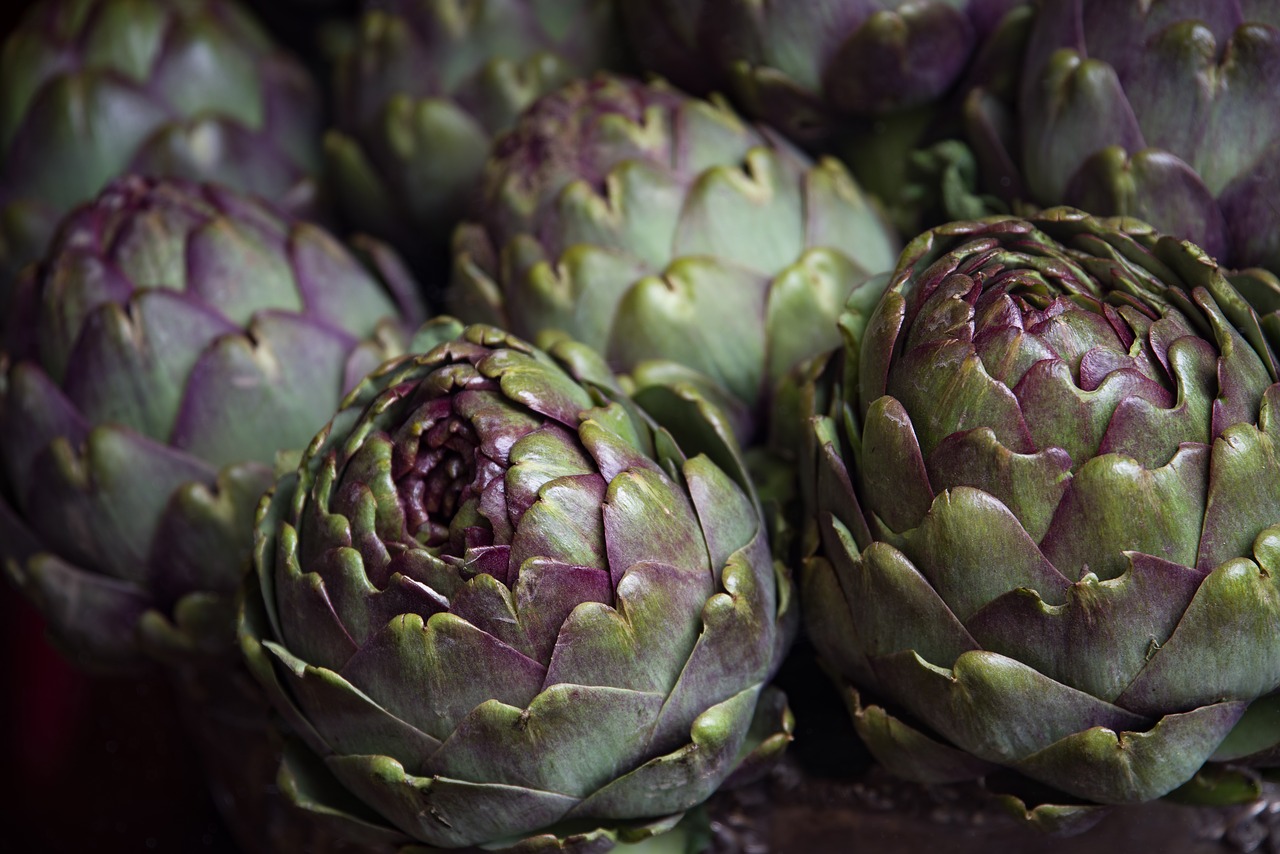 Artichokes
This vegetable is quite popular, and quite the staple, for Romans and a must-try even if it's just as an appetizer or side dish. You'll mostly find them in fall and winter, when they're in season and at their best. Try it two ways: Jewish style where it's deep fried and salted, or Roman style where it's stewed with garlic, mint, and parsley.
Bucatini Amatriciana
Flavorful yet quite simple, this pasta dish is sure to please anyone looking to take their spaghetti to the next level! Made with guanciale (pork cheek), pecorino romano, San Marzano tomatoes, white wine, and some black pepper and chili, this dish packs a big punch with traditional ingredients.
Cacio e pepe
A world-famous option and recreated in Italian restaurants around the globe, but a definite must-try dish in Rome! It's so simple in its design: cacio cheese, starchy water, and black pepper (pepe is Italian for pepper), and you've got it.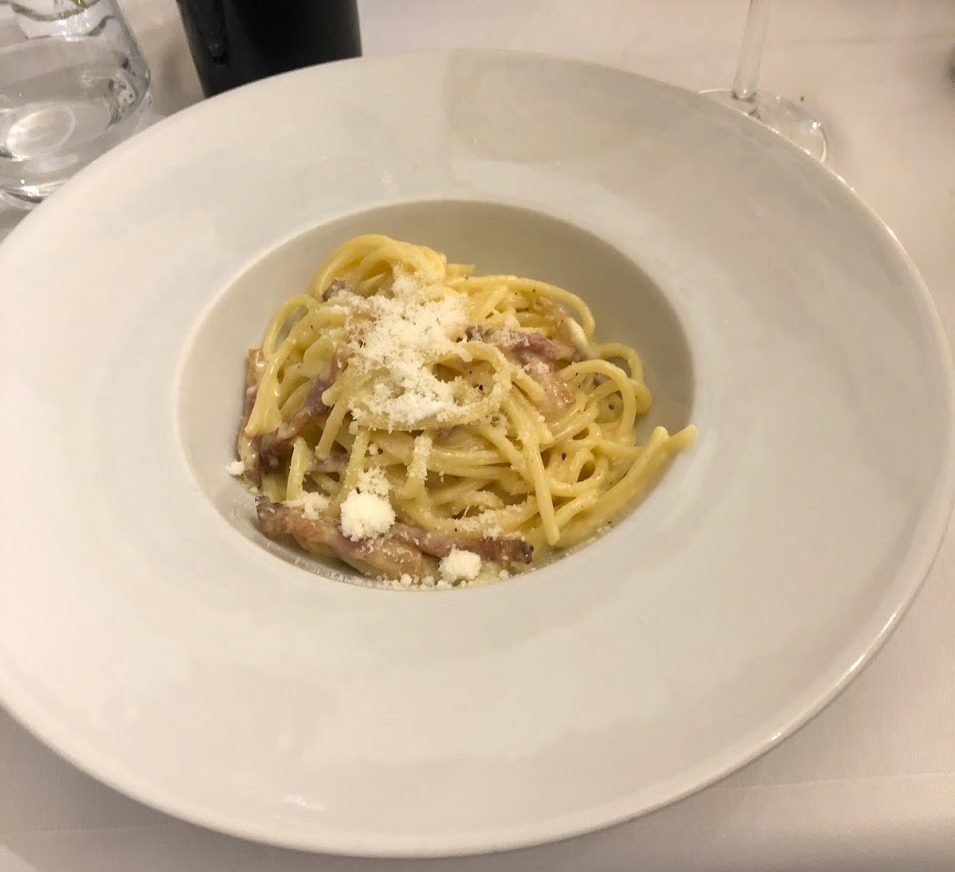 Carbonara
I could eat carbonara every single day when Rick and I are in Rome – seriously. It's so good! It's got a rich sauce made of raw eggs, pecorino romano, parmigiano reggiano, and pancetta. I won't even say anything else besides you must try it!
Pizza Romana
Pizza Romana is the Roman style of pizza, so thin-crust, light, and crispier than Neapolitan pizza. If you really want to go classic, try margherita for a simple, yet tasty combination of tomato sauce, mozzarella cheese, and basil, with some olive oil.
You can always order a full-sized pizza when dining out, but another popular way to eat pizza in Rome is to have it pizza al taglio, or what we call pizza by the slice. You simply say how much you want or indicate what size you want, they weigh it, heat it, and you eat it.
I'm sneaking this one into pizza as it's pizza-like but also a sandwich. Anyway, head to Trapizzino in Testaccio for a pizza pocket that's shaped like a triangle. You can find them stuffed with pretty much anything you can think of and the slow-leavened pizza dough is chewy and delicious.
Porchetta
Tender, fatty, yet crispy from its roasting process, porchetta is another must-try food in Rome, and you'll easily find it in panini, or sandwiches. You can have it served other ways and either hot or cold, but I think the best way is on a sandwich.
Saltimbocca
Translating to "jumps in your mouth," this fan-favorite is made with veal, prosciutto, and sage and cooked in a sauce of butter and white wine. It's a popular dish, and best served with a barbera.
Suppli
Suppli was a dish I was on the hunt for when we went to Rome and it did not disappoint! These flash fried little rice balls with a tomato and meat sauce and mozzarella are often seen as starters or a portable snack, and you may see them billed as arancini – same thing, just from a different region of Italy.
When we went to Bonci, we tried both the traditional suppli and a carbonara suppli – absolute heaven!
Gelato
Of course you have to save room for this sweet treat when eating your way through Rome! Creamy, cool, and not sickly sweet, Italy's version of ice cream blows ours out of the water (unless it's cookies and cream, cause that is delicious).
Go classic with pistachio, hazelnut, vanilla, or chocolate, or try unique creations around the city like pear and gorgonzola, ricotta, cream and wine, or even avocado.
Visit our favorite gelaterie in Rome by seeing where we go in our best gelato in Rome post!
Cannoli
Another dessert you simply have to have while in Italy, no matter how many cannoli you've eaten in New York. Another option that's not super sweet but still a good way to end your meal, traditional cannoli are made with fried pastry dough (with the ends dipped in chocolate) and a creamy ricotta filling. Expect them to be light, crunchy, and not super dense.
What'd we miss from our list of the best things to eat in Rome? Tell us in the comments or on Twitter!
Like the post? Share it now!