Rick and I had a wonderful vacation in Kauai a few years back while on the island for a very good friend's wedding. Since then, we've both been dying to return to Hawaii and though we love, love, love Kauai, we're both excited about exploring the other islands as well. The island I'm most excited about visiting next is Maui!
Maui, or the Valley Isle, is the second largest Hawaiian Island, and is known for its mountain landscapes and stretches of white beaches. Having had clients on Maui for years, I can't wait to actually see these places in real life and discover all the fun activities and things to do on Maui.
When we finally book our Maui getaway, here are some items we'll want to add to our travel itinerary!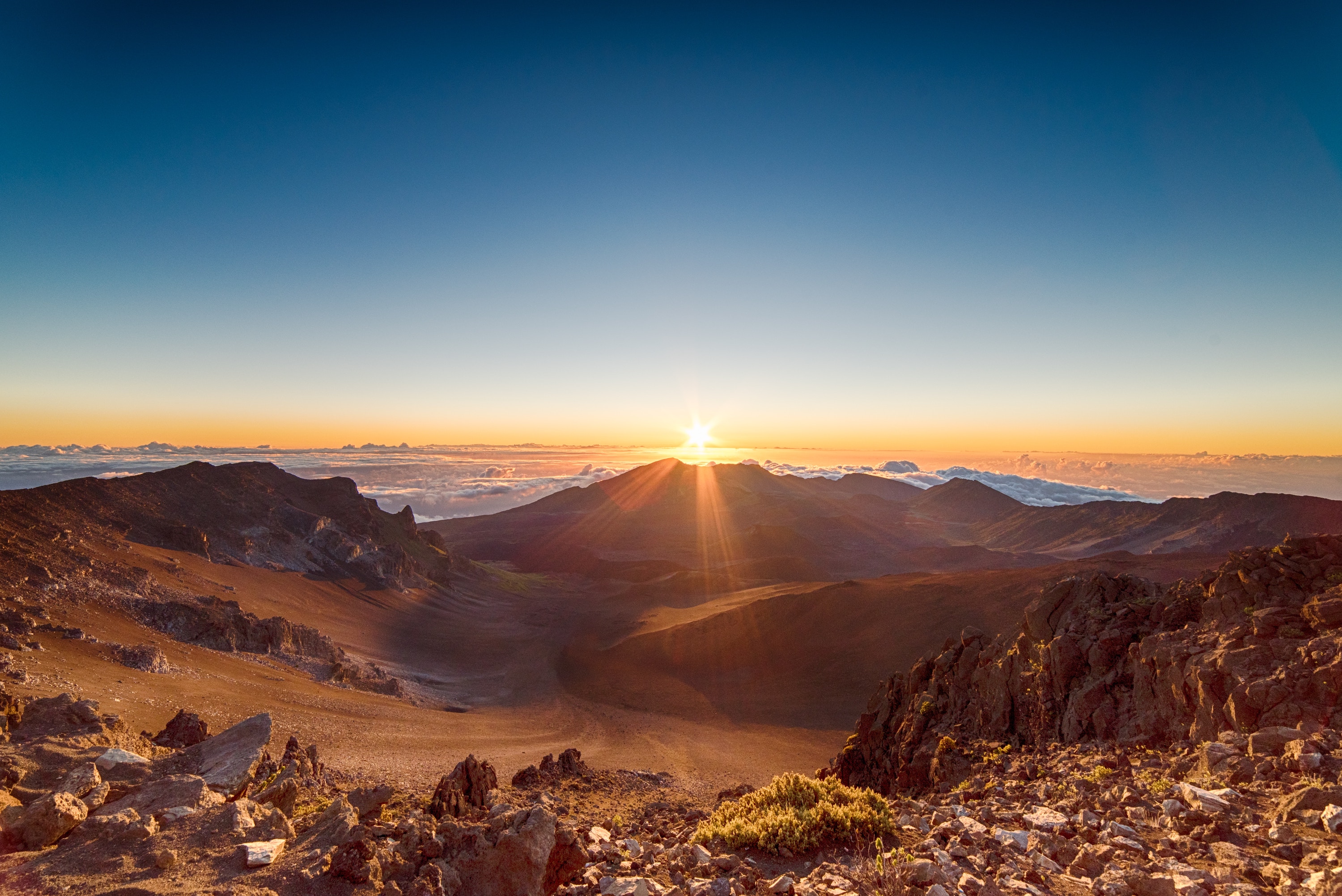 Visit Haleakala at sunrise
Yup, we'll roll our butts out of bed at the crack of dawn – actually well before the crack of dawn – to see a gorgeous Hawaiian sunset from this Maui icon. Haleakala, the House of the Sun, is a National Park and a famous attraction on Maui. There are many ways to explore Haleakala's volcanic landscape – guided van tour, hiking, or biking. While we love hiking, I think biking down Haleakala after watching the sunrise would be an amazing way to see this island treasure.
Stargazing on Maui
Another option for visiting Haleakala would be for an astronomy tour at the summit. We could catch the sunset atop the dormant volcano and then watch the stars light up the sky and learn about what we're looking at and observe deep-sky objects through powerful telescopes when taking a tour with Maui Stargazing.
Take the Road to Hana
Over the 59 bridges and around the 600 corners, to Hana we will go! This coastal road is world-famous and taking the Road to Hana is a must-do on Maui. See the ocean cliffs, cascading waterfalls, and diverse views of the Valley Isle as you drive. There are plenty of places to pull off and explore hiking trails, waterfalls, and even towns – though Hana Town is waiting for us at the end of the 64-mile trip.
Some of the more popular stops along the Road to Hana include:
Kaumahina State Wayside Park
Keanae Lookout & Penninsula
Ho'okipa Lookout
Wailua Falls
Twin Falls
Honomanu Bay
Hana Lava Tube
Kipahulu at Haleakala National
Paia Town
"Heavenly" Hana Town
Relax at the tropical beaches
We can't go to a beautiful beach vacation destination and not spend anytime lazing at the beach or cooling off in the ocean! There's no shortage of beaches to enjoy on Maui, like Makena Beach, Wailea Beach, Polo Beach, or Kalama Beach Park. All we need are some good books, ocean-safe sunscreen, a camera, and some drinks and I'm good to hang out there all day!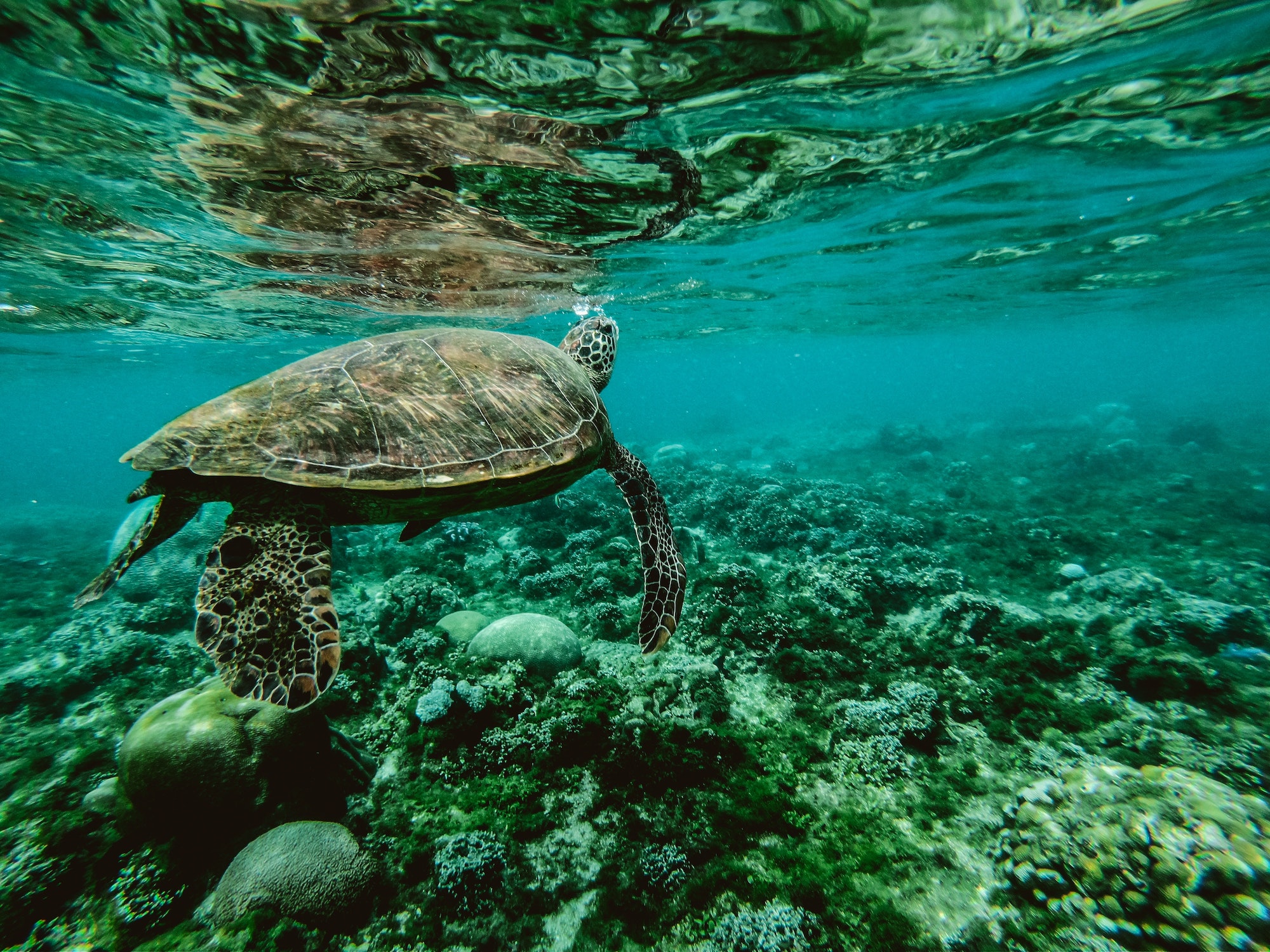 Snorkel on Maui
While hanging at the beach, we could rent snorkel gear and explore the waters on our own or opt for a snorkel tour and discover new snorkel sites and other parts of the island we might not otherwise get to.
Molokini
Of course there are plenty of options for snorkeling on Maui, but one of the best is snorkeling at Molokini Crater with its protected waters and abundant marine life. With great visibility and water clarity, swim in the crater and see the fish, eels, and keep a lookout for turtles that make their way there. Be prepared for the water to be a bit cooler here than back on the shores of Maui.
Lanai
We could also head to the neighboring island of Lanai. On the catamaran ride to the site, we'll get our first glimpses of marine life with spinner dolphins playing alongside or Hawaiian green sea turtles just chilling in the ocean. During the winter whale migration, we could also see humpback whales passing by.
Turtle Town
Another option for snorkeling is Maui's "Turtle Town," on the southern side of the island. The area is home to a high population of resident turtles, and other marine life, but since I definitely want to swim with turtles on our Hawaiian vacation, Turtle Town looks like our best bet.
Paddle an outrigger canoe
For an authentic Hawaiian experience, we'd like to try an outrigger canoe tour – that way we can also fit in a workout and get ready for more ono grindz on Hawaii! Outrigger canoes have a deep history on the Hawaiian Islands and some tour companies offer cultural lessons while on the canoe tour to highlight Hawaii's history and cultural heritage. It'd be completely different than taking a regular SUP tour or kayak tour around Maui, as it has deeper roots to the islands. Plus, if we choose the right location, we could canoe in areas that dolphins like to hang out!
Ride a Maui Zipline
For an exhilarating adventure on the Valley Isle, we could opt for a zipline ride. It'd be a neat way to see the island's greenery and mountains and enjoy a fun activity. Fortunately, many companies combine zipline tours with other activities like waterfall hikes or swims so we can get the most out of our tour and the cost.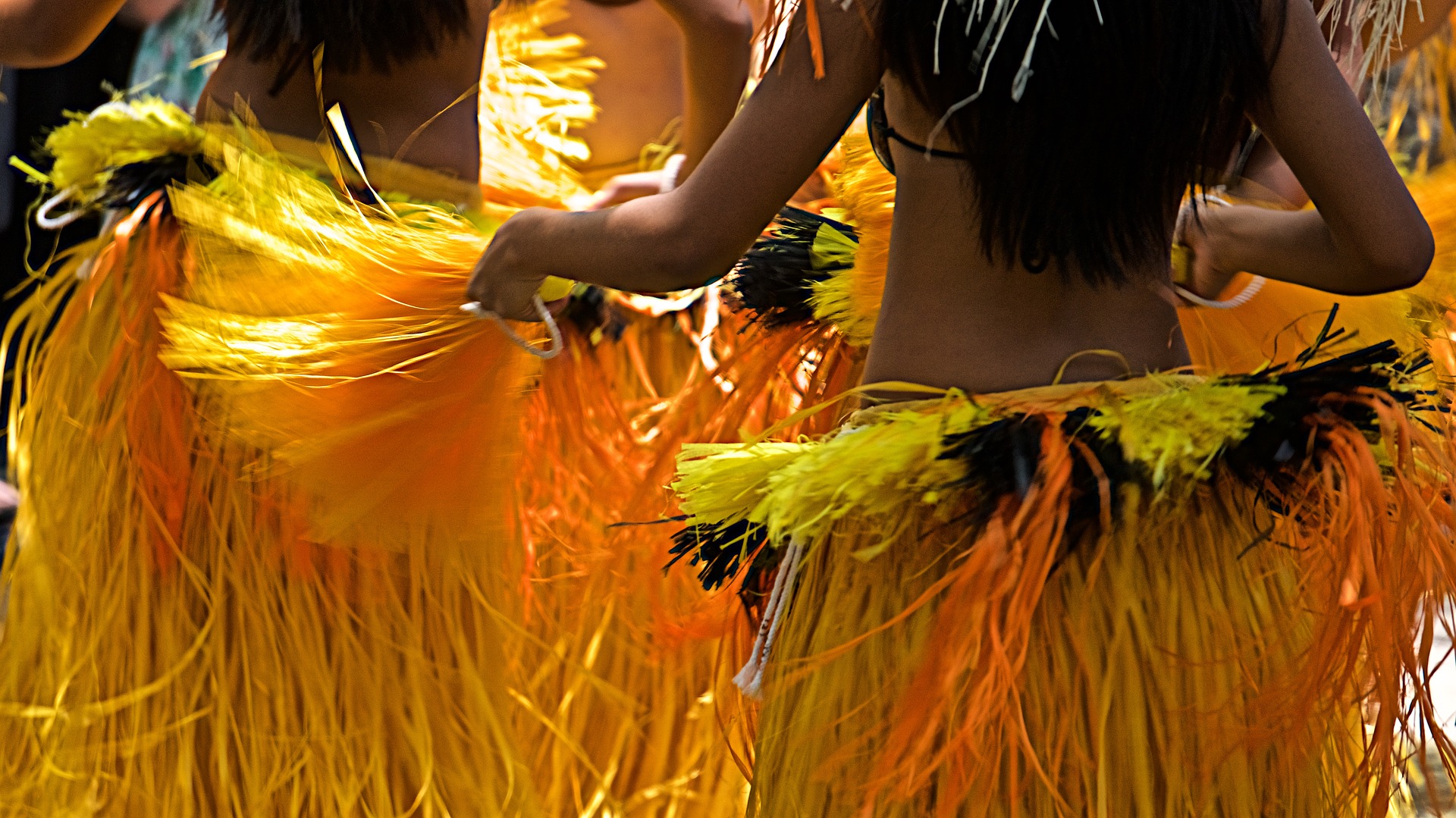 Attend a Maui Luau
It's a quintessential Hawaiian tradition and should be done on every island we visit. We can hit the buffet, order a tropical cocktail, and enjoy the music and dancing. It's just a Maui must-do, that's all there is to it.
Take a pineapple tour
We'll plan to visit the Maui Gold Pineapple Packing Factory and see a working pineapple plantation and taste the different varieties of pineapple grown here. We might opt for the pineapple tour with lunch and distillery tour to sample some vodka, rum, or whiskey, but every tour at the company includes a free pineapple to take home!
Tour the Maui Tropical Plantation
See the fertile grounds that grow coconuts, mangoes, pineapples, bananas, avocados, macadamia nuts, coffee, and sugarcane! The grounds also have beautiful palms and flowers surrounding the tram and walking trails. Maui Tropical Plantation tours depart every hour from 10 a.m. to 4 p.m. and are $20 per adult. There are two ziplines located at the plantation as well if we want to combine activities!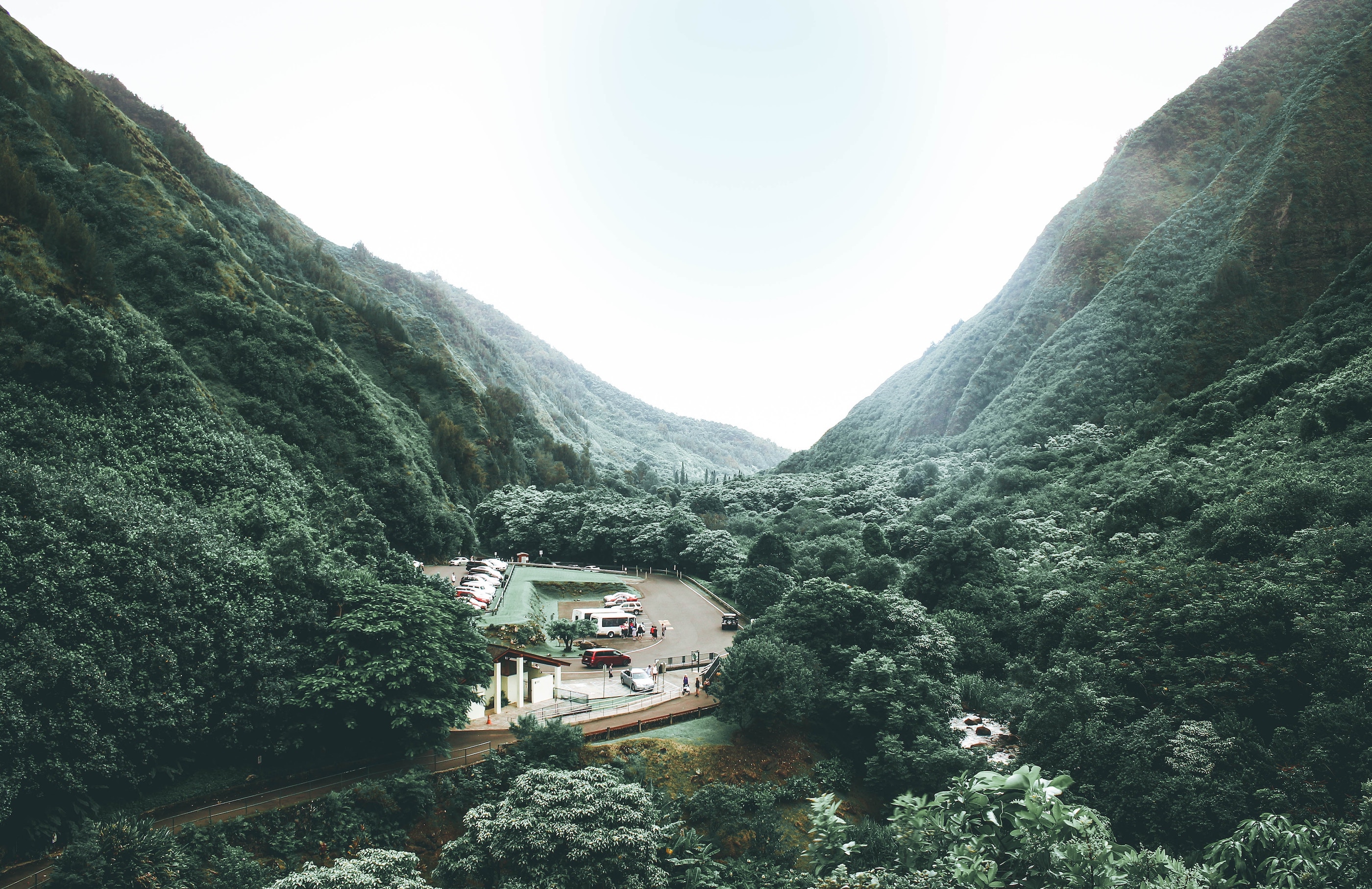 View the Iao Valley
Once only accessible to Hawaiian royalty, the Iao Valley is a beautiful lush region on West Maui and is home to the 1,200-ft. Iao Valley Needle. While it's stunning, it's also important in Hawaiian folklore as this is where King Kamehameha I defeated Maui's forces and could continue in his quest to unite the Hawaiian Islands. This 4,000-acre area became a National Natural Landmark in 1972.
Stop by the Maui Ocean Center
If there's a rainy day on our trip or the snorkeling isn't proving to have the marine life encounters we're looking for, we might pop into the Maui Ocean Center. Here, we can see the Living Reef, Turtle Lagoon, Open Ocean, and the Marine Mammal Center. They also offer behind-the-scenes tours and shark dives in the Open Ocean exhibit! Tickets are about $30 per adult.
Rappel a waterfall
So, this would probably turn into an all-day adventure but I'm still mad that when I went to Jamaica on a family vacation I wasn't old enough to hike the waterfalls, so I'd make up for that sad occasion on Maui! Many waterfall rappelling trips are full-day tours and include other activities like hiking and swimming, but I think we'd be able to afford a day for this one-of-a-kind adventure!
Rappel Maui starts with rappelling on dry land before taking on the 30- and 50-foot waterfalls! It looks challenging, exciting, and is definitely an experience we can't find here in Denver!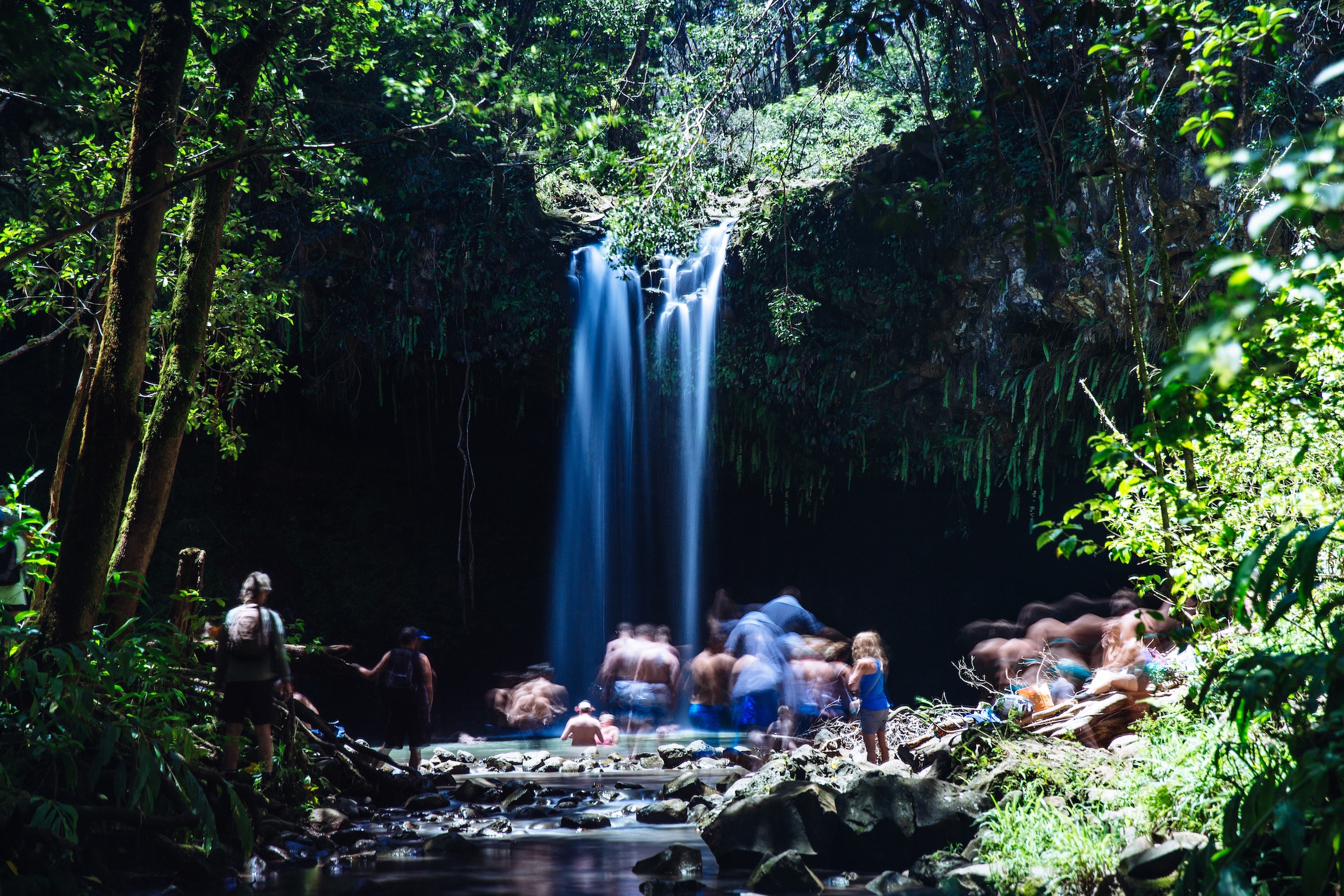 Hike Maui's trails
As we explore the island, we'll easily run into some impressive hiking trails, whether on the Road to Hana, in Haleakala, or at Iao Valley, but there are some specific Maui hiking trails I've got my eye on:
Makahiku Falls-Oheo Gulch: This easy 2-mile round-trip hike is in the 7 Sacred Pools in Kipahulu.
Ohe'o Gulch and Pipiwai Trail: Another option in the same area as the Makahiku Falls area is the 3.6-mile hiking trail that passes by several waterfalls, pools, and banyan trees.
Kapalua Coastal Trail: This trail has diverse terrain with both walking along boardwalks and volcanic soil as you enjoy the stunning ocean and bay views on this 3.5-mile hike.
Waihee Ridge Trail: This 5-mile trail in Wailuku leads out to a gorgeous overlook where you can see why Maui is known as the Valley Isle. At the top, you can enjoy the views from Lanilili Peak, Waihee Valley, and the ocean.
Halemauu Trail: This 10-mile trek at Haleakala Crater looks like we'd be walking on Mars with its volcanic terrain.
Book a surf lesson on Maui
Surfing is something I'm interested in trying but not sure I'd be good at after trying snowboarding. Rick can't wait to try snowboarding during Colorado's ski season and I get the feeling he'd be good with trying his hand at surfing Maui's waves.
Shop at Whalers Village
Whether you want some unique souvenirs, brand name clothing and accessories, or if you hate shopping, just go for the views at this oceanfront shopping center! There are are also restaurants and live performances at this Lahaina shopping village.
Take a craft tour
We love food and drink tours of cities we visit, but a Maui Craft Tour allows us to sample the whole island! Everything on the tour is local and hand-crafted and includes stops at places like: Mill House Roasting Co., MauiWine, Hali'imaile Distilling, Surfing Goat Dairy!, Maui Brewing Co., Ocean Vodka, and more. These tours are a bit pricey but do look incredible.
Treat ourselves to local grindz
While a Maui food tour would introduce us to a great variety of the island's restaurants, I'm sure we'll easily be able to find some fantastic dining options on our own as well. From quick lunches of poke and macaroni salad to restaurants with divine ocean views, I'm feeling like we won't be hungry on the island of Maui.
Some options I'm looking forward to possibly checking out due to great reviews and awards, include: Nalu's South Shore Grill, Honu Seafood & Pizza, Paia Fish Market, Lahaina Fish Company, Lahaina Grill, South Maui Fish Company, and Aunty Sandy's.
Even if we only get to do half of these awesome things to do on Maui, I'd be happy! We haven't set a date for our Maui getaway yet but I know Rick is always keeping a lookout for low airfares and hotel deals.
What are some things we missed from our Maui Bucket List? Tell us in the comments below!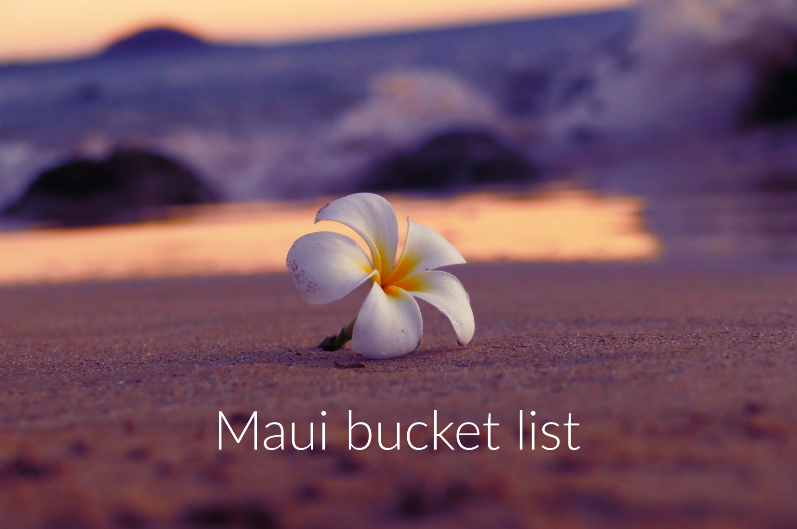 Like the post? Share it now!