Europe's deep religious ties and history makes it hard to visit and not spend some time admiring the beautiful cathedrals and churches. Even if you're not the religious type, you can't help but appreciate the work and dedication to detail that went into these religious buildings. Touring local cathedrals is a popular thing to do in many European countries and once you step foot inside one of them, you easily understand why.
While there are plenty of churches to see in Europe to keep you busy for days on end, we've narrowed the list down to our top 10 picks for majestic cathedrals and churches you need to see while you travel through Europe.
Top 10 awe-inspiring European cathedrals, churches, and basilicas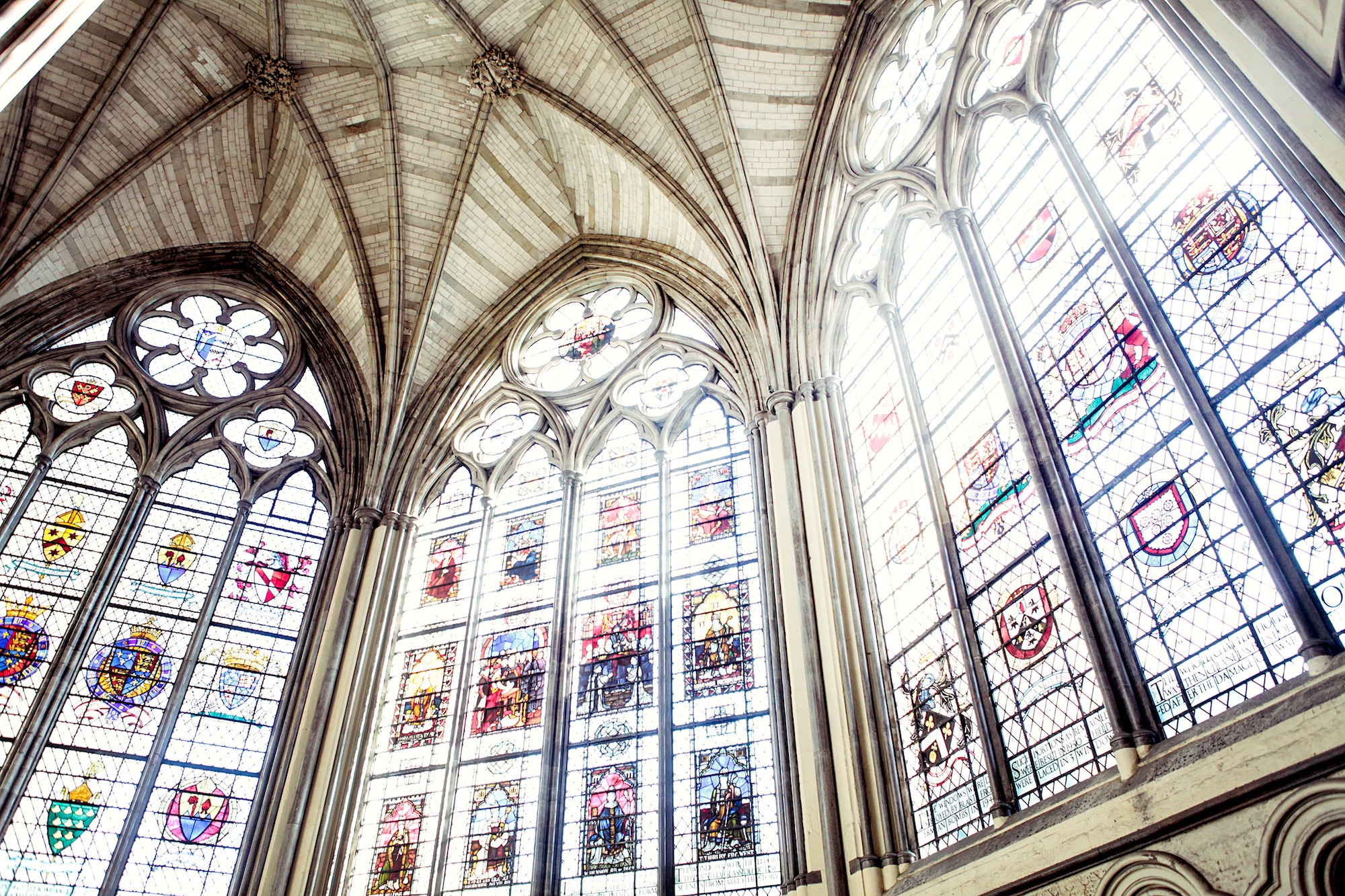 Westminster Abbey
London, United Kingdom
This London church is a favorite tourist destination (it was shown in Friends, after all) and has been the coronation church since 1066. Though the present building was started in 1245 when the original eastern part was torn down. Done in Gothic style, this church has also been the site for 16 royal weddings and is the final resting place for 17 monarchs as well as the 100 or so poets in Poets' Corner.
Inside, you can enjoy beautiful stained glass, textiles, and stunning works of art. The abbey is open Monday – Saturday and on Sundays you can attend worship services. The abbey is open from about 9:30 a.m. to 3 p.m., though hours may vary and certain parts of the church have different hours. If you buy tickets online you can save £2 and enjoy the fast track entry.

Notre-Dame Cathedral
Paris, France
Located in Paris, this cathedral beckons many to her location on an island where you can see the gargoyles, listen the iconic bells, or simply take in the beautiful buttresses. The first stone was laid for the cathedral in 1163 and now this beauty attracts millions. Fun fact: The cathedral also houses a beehive on the roof to help with preservation efforts for the species!
Notre-Dame is open every day from 7:45 a.m. to 6:45 p.m. Admission is free unless you wish to climb the 422 steps to enjoy the stunning view of Paris from the top or head down and tour the crypt.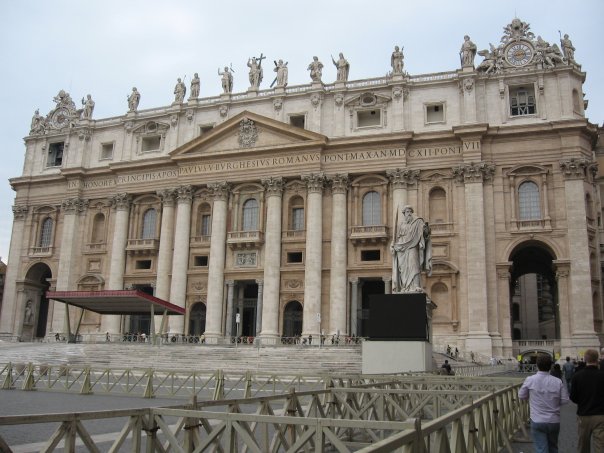 St. Peter's Basilica
Vatican City (Rome), Italy
You cannot visit Rome without making a pilgrimage to St. Peter's in Vatican City. The outside piazza, columns, and Renaissance-style exterior alone could take up a roll of film (oh yeah, I remember the days of developing film), but inside its lavish interior, you'll find masterpieces by Michelangelo, Bernini, and di Cambio. You could easily spend a few hours just strolling the halls and trying to see all the different pieces that live inside the basilica and within the Vatican Museums.
The original church was built around 349, on top of the site believed to be the final resting place for Saint Peter, but wasn't consecrated until the 1600s after some renovations were done.
You can opt for a self-guided tour of the impressive church and Vatican Museums, or you can find a guided tour to get more information about the church and get access to areas that are off-limits to other tourists. On a guided tour, it's possible to visit the excavation sites for the tomb of Saint Peter or go to the top of the dome, though you generally need another ticket for that.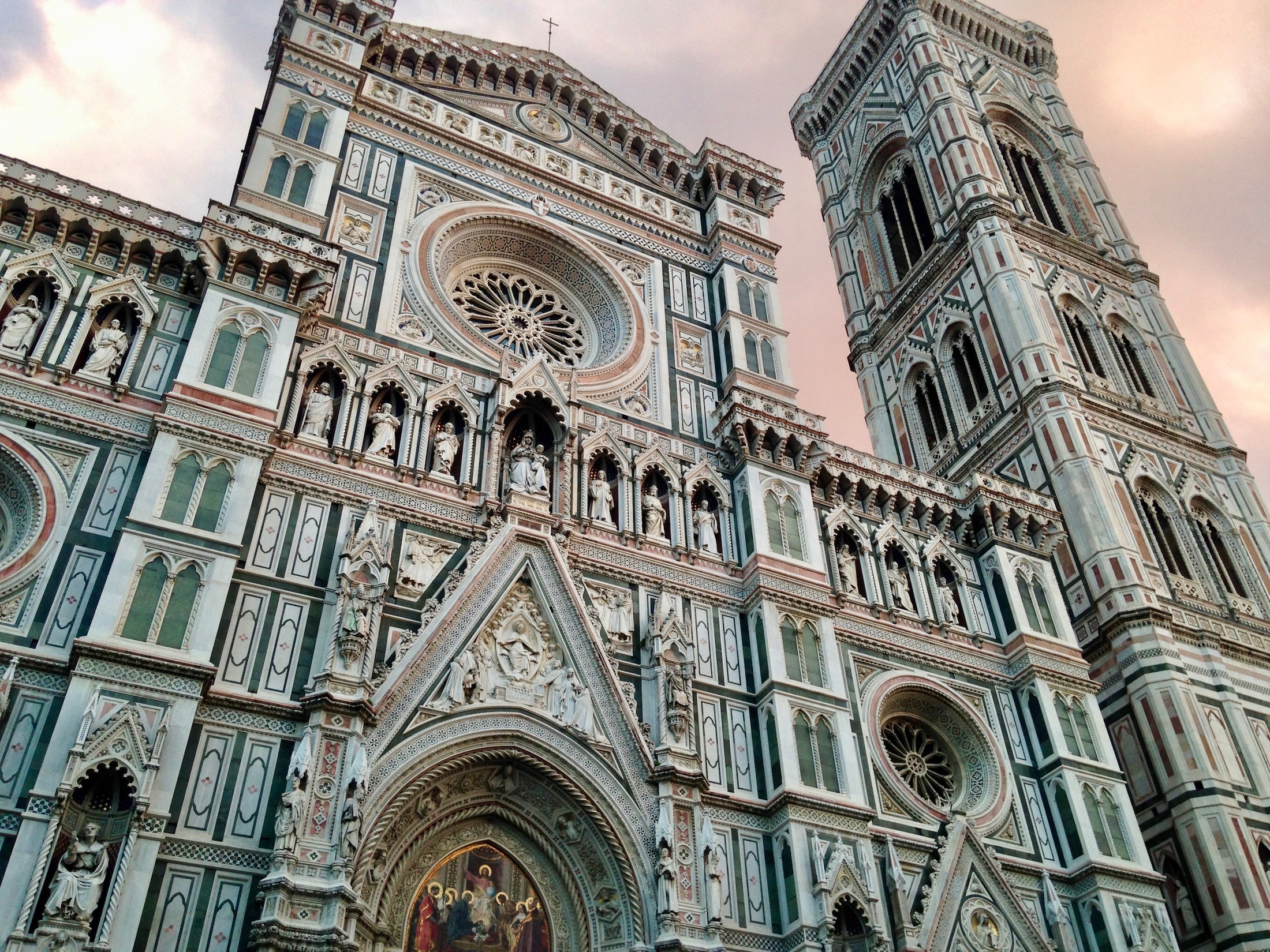 The Florence Cathedral or Il Duomo
Florence, Italy
In the heart of the famous Italian Renaissance city, stands the impressive Florence Cathedral or the Basilica di Santa Maria del Fiore or the Duomo. It's impossible to miss her in Florence with her pink, green, and white marble exterior and that she's not exactly shy about taking up space. Designed by Arnolfo di Cambio, the Gothic cathedral was complete in 1367.
Along with Giotto's Campanile and the Piazza del Duomo, these three buildings make up the historic center of Florence and are a designated UNESCO World Heritage Site.
You can enter the cathedral for free, but expect a long line and groups are encouraged to rent audio guides. Inside, enjoy the 44 stained glass windows, the frescoes by Giorgio Vasari and Federico Zuccari, and its incredible design and style.
You can climb the 463 steps to the viewing terrace at the top, but you must make a reservation ahead of time (at a cost)! Rooftop viewing hours are Monday through Friday, 8:30 a.m. – 7 p.m., Saturdays from 8:30 a.m. to 5 p.m., and Sundays from 1 – 4 p.m. They are closed on certain holidays, too.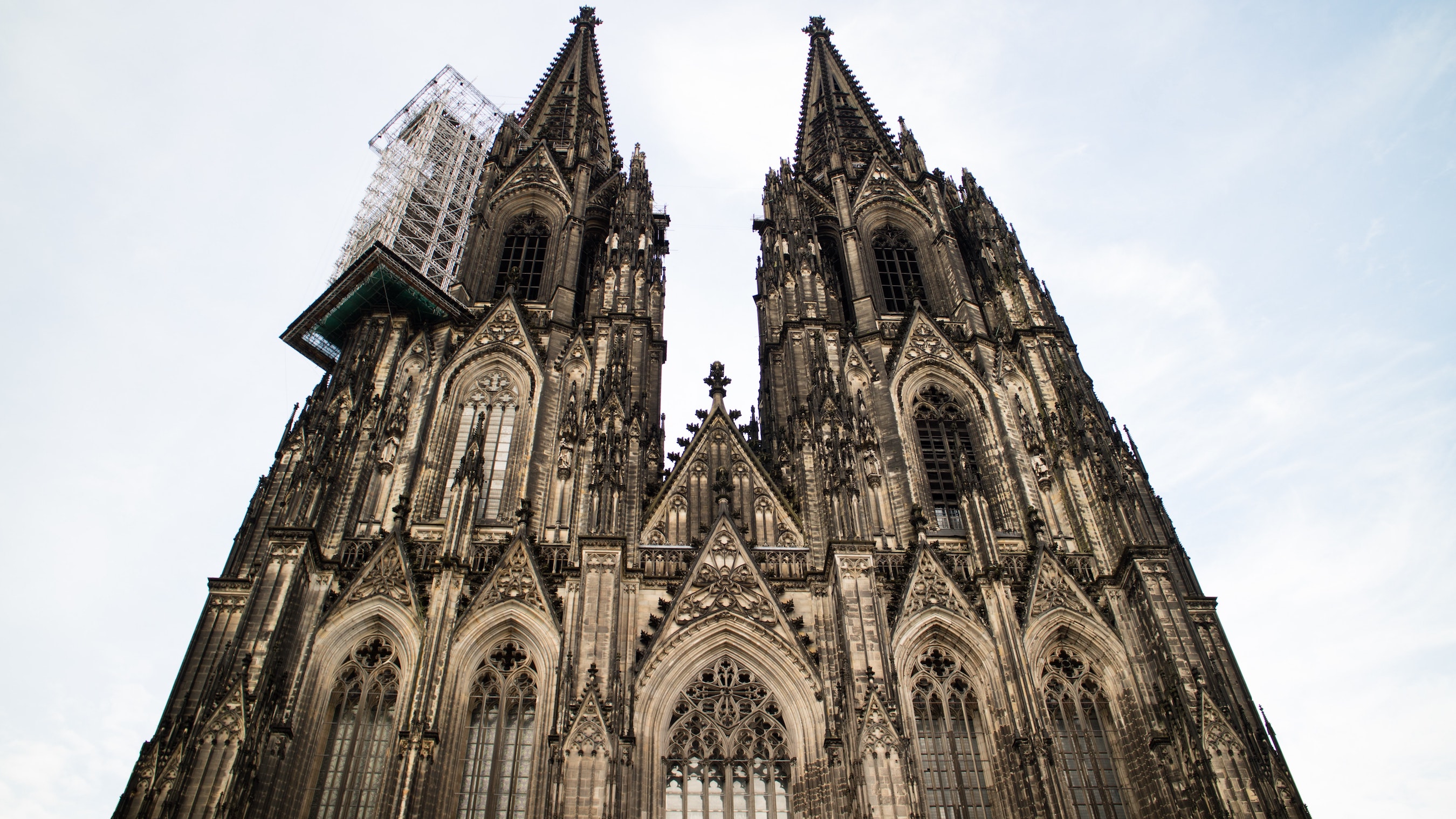 Cologne Cathedral
Cologne, Germany
In Cologne, they're not just known for their specialty kolsch brews, but also their stunning cathedral. This UNESCO World Heritage Site's construction began in 1248 and wasn't complete until 1880! Done in the Gothic style, the many, many different architects all kept to the same vision and plans for the church, matching the original building plans to the letter.
Admire the stained glass, the works of art, and religious artifacts like the Gero Crucifix and the altarpieces of St. Clare, the City Patrons, and St. Agilolphus. Climb the 533 stone steps to a viewing platform and enjoy amazing views of the city and the Rhine.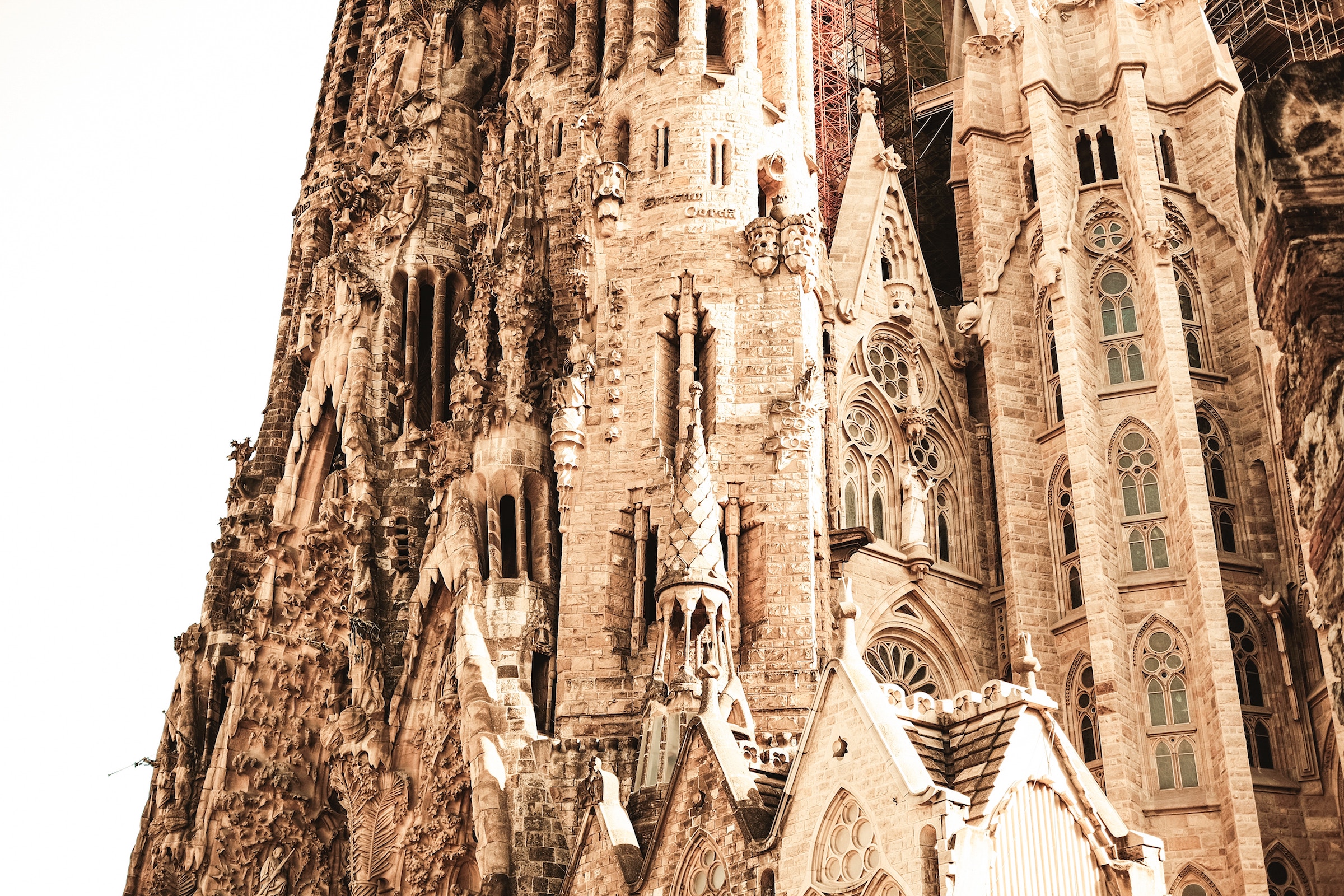 Sagrada Familia
Barcelona, Spain
This is the only incomplete church on our list, as it's expected to be complete by 2026 – or 100 years after Antoni Gaudi's death. The Gothic/art-nouveau-style church is a UNESCO World Heritage Site and received the honor of a minor basilica by Pope Benedict XVI in 2010.
Construction started on Sagrada Familia in 1882 and though Gaudi joined the project a year later and worked on it until his passing in 1926, it was only a quarter of the way complete. When it is complete it'll be the tallest church in the world, with the tallest spire and will always have Gaudi's typical flourishes. Keep a lookout for his signature style with other buildings in Barcelona.
La Sagrada Familia opens at 9 a.m. and closing hours vary by the season. You can buy your tickets online ahead of time with a variety of options, like an individual ticket, guided tour, or a basic entry.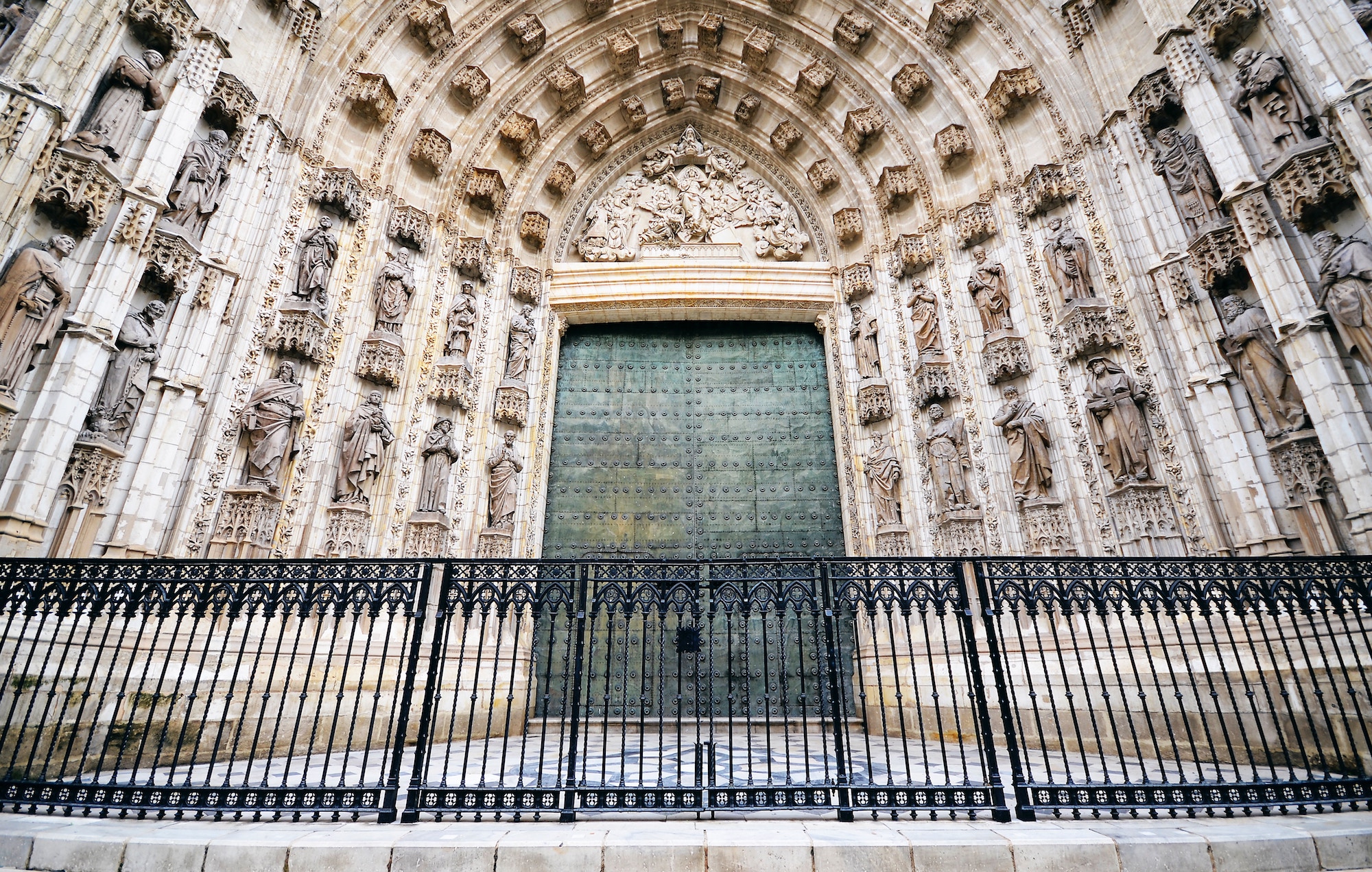 Seville Cathedral
Seville, Spain
The Cathedral of Saint Mary of the See, or the Seville Cathedral, is a Roman Catholic cathedral that was started in 1401 and completed in the early 1500s and holds the honor of being the third-largest church in the world, and largest Gothic-style church. It received UNESCO World Heritage Site status in 1987 and millions make their way to the cathedral each year.
The church is known for its cavernous interior, its 15 doors, and the Giralda, the 343-ft. bell tower. After taking in the great collection of artwork and seeing the pieces in the Treasury, many tourists visit Christopher Columbus' tomb. You can climb up the Giralda's ramps to have a wonderful vantage point to see Seville.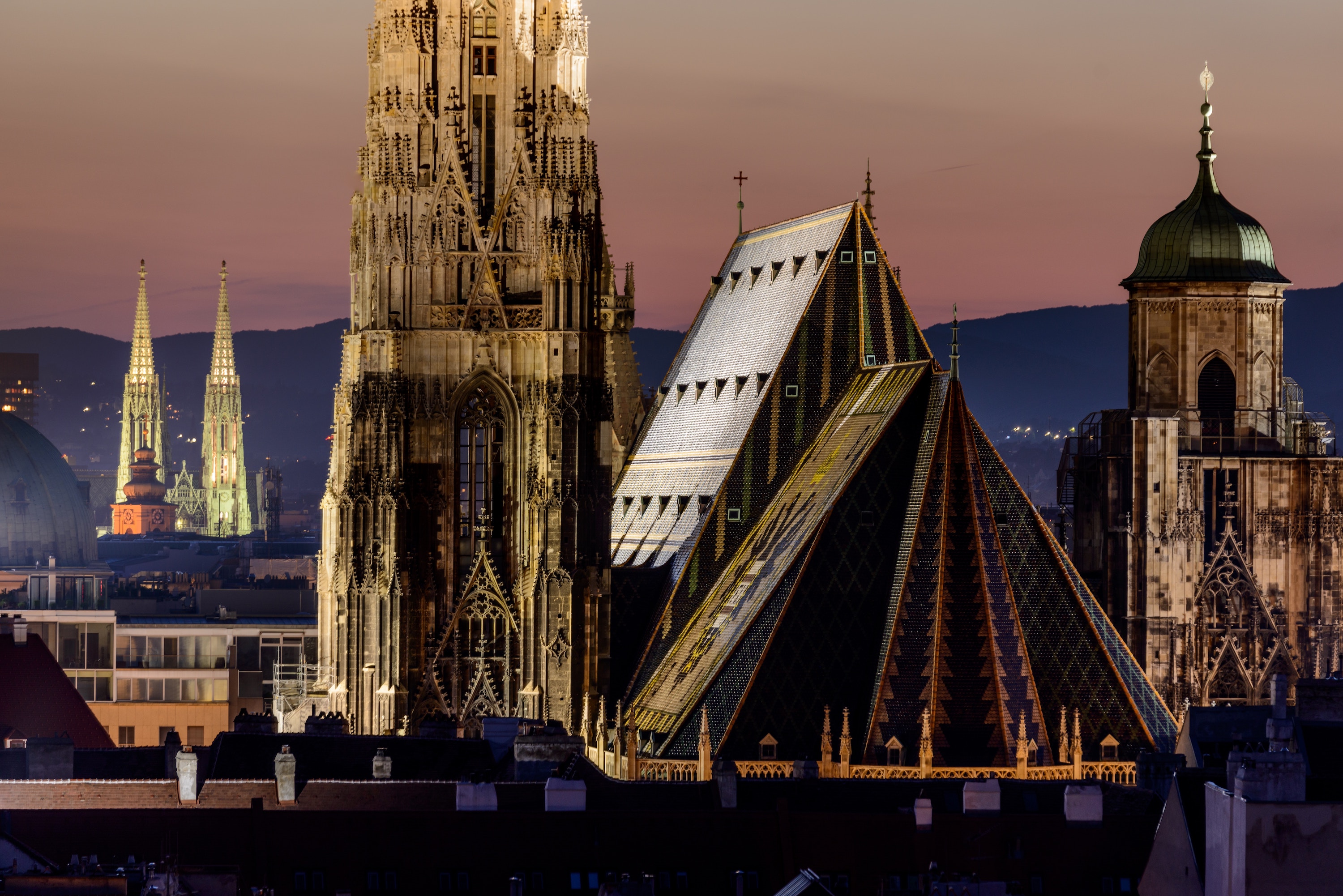 St. Stephen's Cathedral
Vienna, Austria
This Romanesque and Gothic-style cathedral in Vienna, completed in 1160, was originally built when Vienna was under German rule but is now a major landmark in this Austrian city. The airy interior and golden accents lure you in as you see the organ, the Baroque altarpieces, and vast pieces of the church's collection.
Touring the cathedral is free and you can go to the top of the towers, after trekking up 343 steps, for amazing views of Vienna. Another tour option at the cathedral is to tour the catacombs, but you'll need to be part of a guided tour to go down there.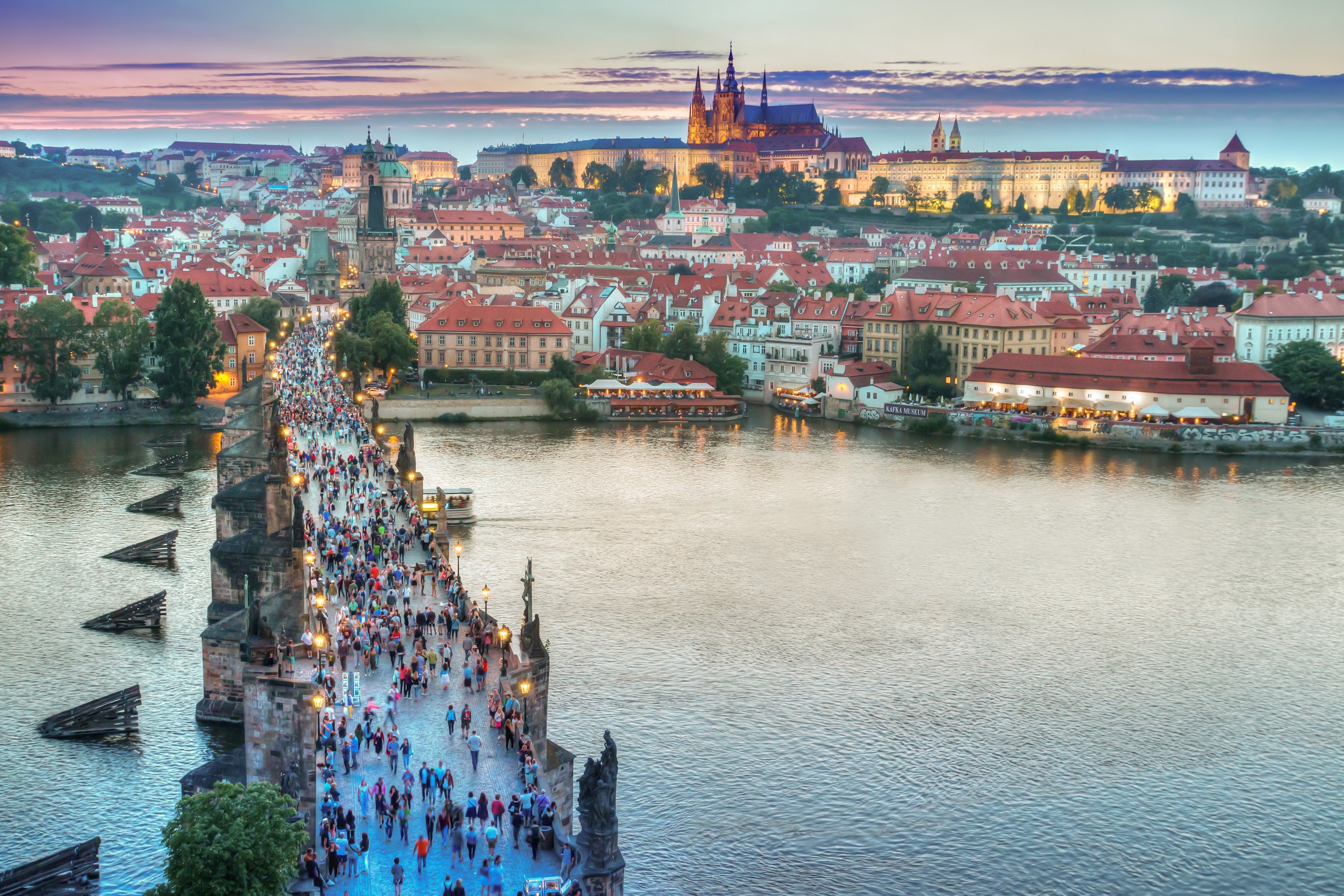 Prague Cathedral or St. Vitus Cathedral
Prague, Czech Republic
This Gothic cathedral in Prague took more than 600 years to complete (1344 – 1929)! It's a coronation church for Czech kings and queens and a final resting place for royalty. St. Vitus Cathedral is actually the third church on the same site, with the first Romanesque rotunda being founded there in 925.
As you stroll along the cathedral, take in the gorgeous stained glass, see the Golden Gate, and then stop to admire the beautiful artifacts and artwork in St. Wenceslas Chapel. Some of the paintings date back to the 14th century! Touring the cathedral is done by a circuit-based ticket system, and can include the Old Royal Palace, the cathedral, towers, galleries, and more. Tours of the Prague Castle complex begin at 6 a.m. and run until about 10 p.m., though the historical buildings close at 5 p.m. You can also book guided tours or grab an audio guide for a self-guided tour.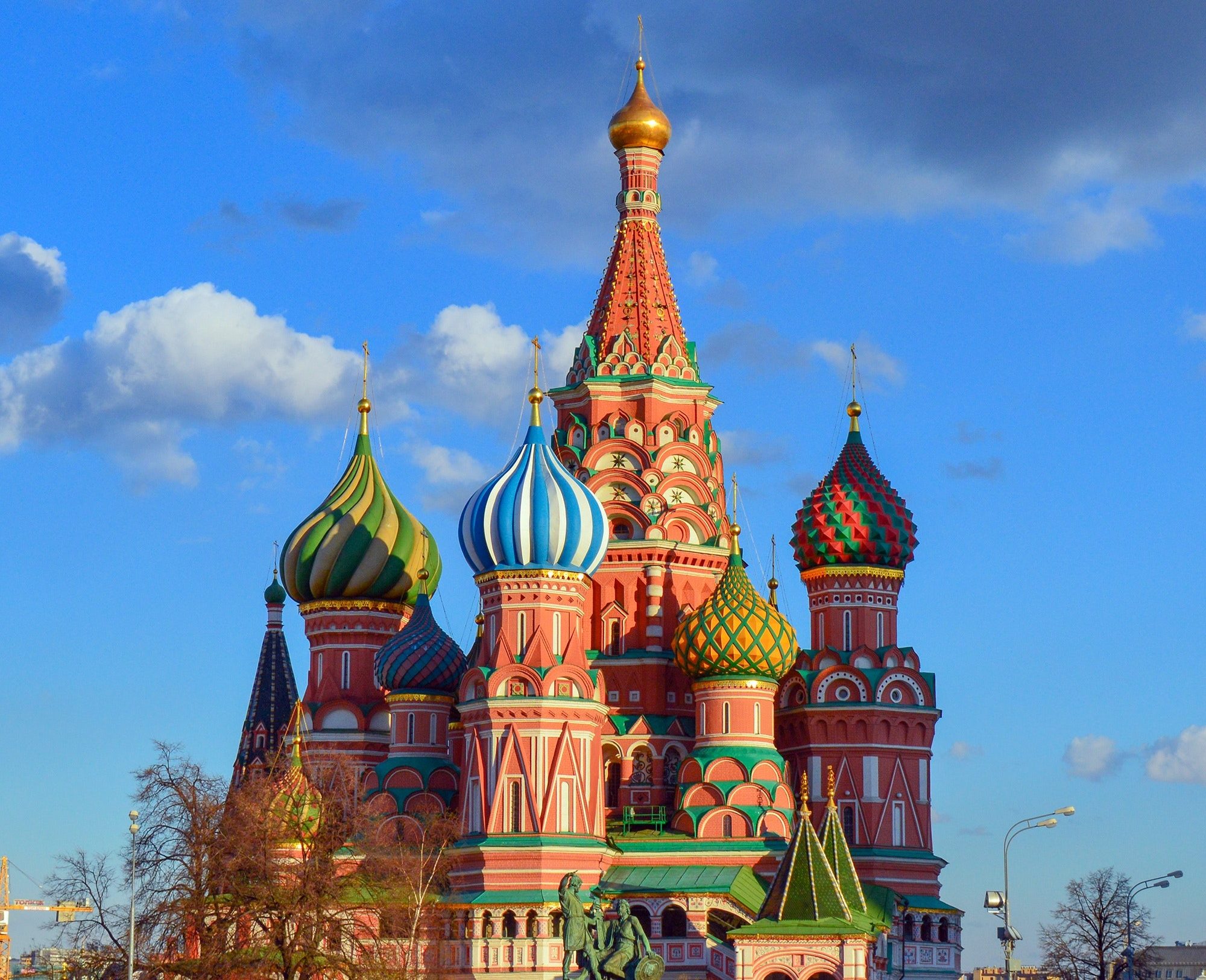 St. Basil's
Moscow, Russia
You've probably seen photos of this colorful and unique building without ever knowing what it was. This Russian Orthodox church was completed in 1561 and has a distinctive shape – supposed to be reminiscent of a bonfire's flame rising up into the sky. There is no other building in Russia like it and it has no precedent as an architectural style for the country.  It also has a one-of-a-kind name: The Cathedral of the Protection of Most Holy Theotokos on the Moat.
The original Trinity Church that stood in the same spot burned down in 1583 and was rebuilt and added on to. It's been renovated and worked on since then, with its last round of work complete in 2008. You can tour the church for about $8 USD or 500 rubles and the hours of entry vary by the season.
Tips for visiting European cathedrals
It's a wonderful experience, walking through these buildings and enjoying the tiny carved details, the ornate architecture, and beautiful stained glass windows, but also remember that these are religious buildings and that we must be respectful when entering them. Some basic etiquette for visiting European cathedrals includes:
Covering your shoulders and knees. Men should wear pants and women in long skirts or pants, and both should have shoulders covered. This is where a light sweater or scarf comes in handy!
Some churches also have size guidelines for your day bag, purse, or backpack, so check again to see if you can take it with you or need to check it.
Use indoor voices. Many come to these buildings to pray or have a quiet moment with a higher power, so let's be respectful and try to be as silent as possible when walking through these iconic structures.
No flash photography. Check the rules for photographing the churches prior to entering or finding a placard that lets you know if you can use flash or not.
This isn't snack time, so let's not bring in snacks or sneakily try to eat while wandering through the cathedrals.
What European cathedral is your favorite? Tell us in the comments below!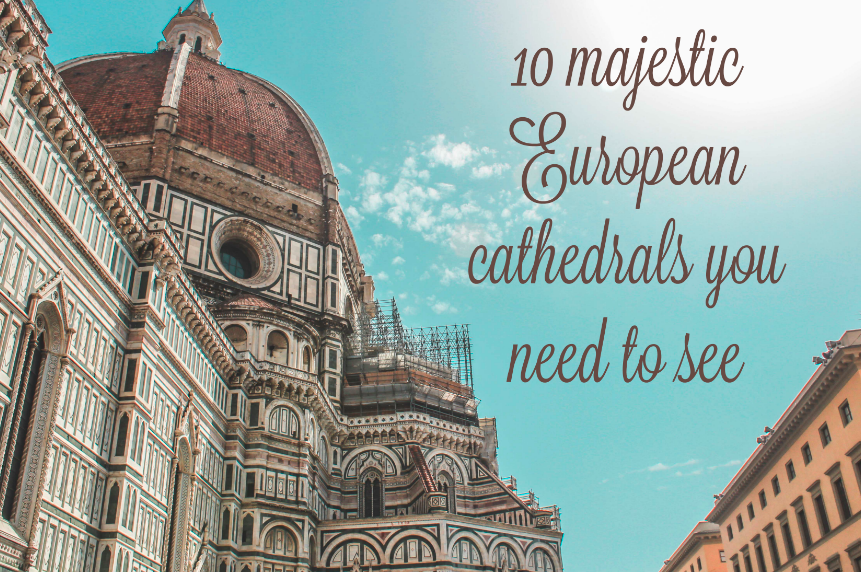 Like the post? Share it now!