I've talked before how Rick and I love going on food tours when we travel. And while we didn't have time to sneak in a food tour in Lisbon, we did go on a different type of foodie adventure: Dinner with a local.
Withlocals is a tourism company that connects travelers with local hosts for a variety of experiences and private tours. From art to wine to city walks to day trips, chances are good you can find some unique experience with a local on the site.
Since my dad is practically a walking guidebook, we didn't much help getting around Lisbon or learning about its history but it would be fun to dive into its culinary scene with someone who lives it everyday and can let us in on an authentic experience.
So that's how we found ourselves having dinner with Isabel in her home in Lisbon.
Our review of Withlocals in Lisbon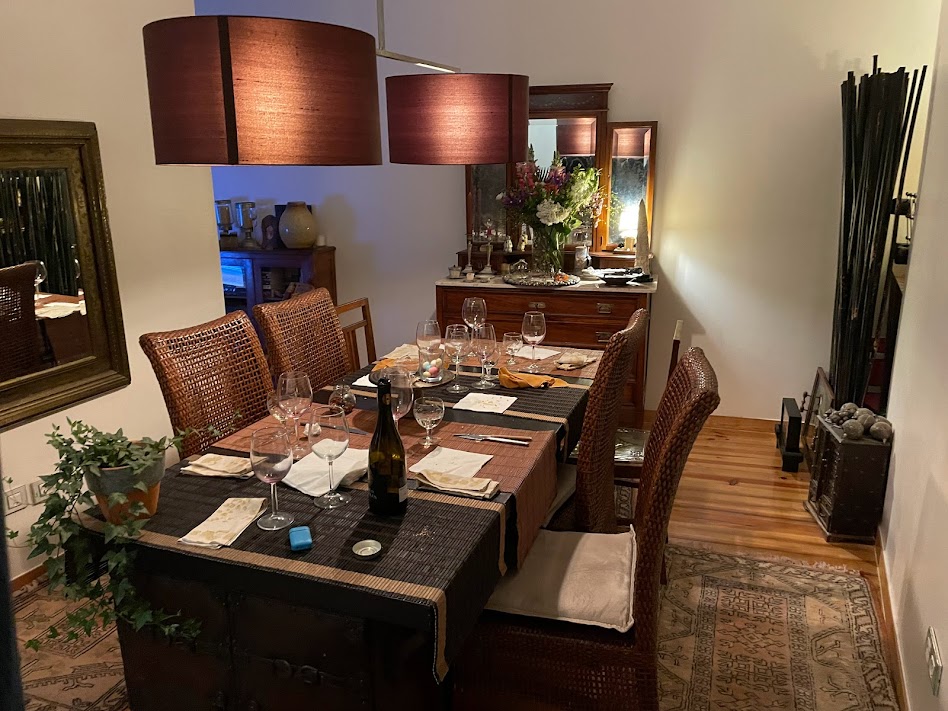 Booking process
I get a bit of a pass here as my mom actually booked this Lisbon experience for our group. But it sounds like it was very straightforward in that she picked a date and a time and when it was confirmed by Isabel she got a follow-up email with the host's address and a request to share any dietary restrictions or needs. 
Our host
Isabel was our host in Lisbon and we dined in her private residence. She was very gracious and welcoming and the table was already set for our arrival. She immediately offered us the choice of red or white wine and being skilled wine drinkers, we opted to start with white.
Isabel's very skilled in opening up conversations, telling stories, and sharing insights and information about living in Lisbon and growing up in Portugal. She also loved discussing history and asking us about our own time in Lisbon and what we'd been up to.
She explained the history behind some of the dishes she brought to the table and even shared the recipes for some that I know my sister and mom will be recreating as soon as possible.
Isabel was extremely hospitable to us and really made us feel welcome inside her home while preparing a feast for us.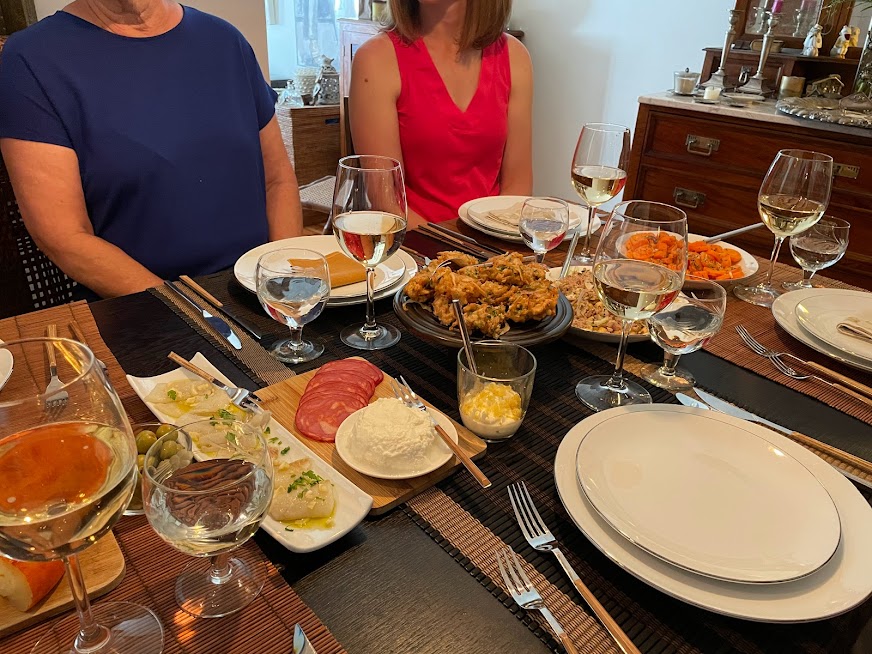 The experience
Our three-hour dinner started off with white wine and an array of appetizers, like roasted carrots, a selection of meats and cheeses, two varieties of cod, prawns, chicken sausage, olives, and bread. Everything was fresh and flavorful.
Our second course was of course more cod but this time baked with truffle oil. This course was quickly followed up with some pork ribs and truffle mashed potatoes. By this time we'd moved on to red wine – which was flowing freely. I'm actually curious how many bottles we went through that night.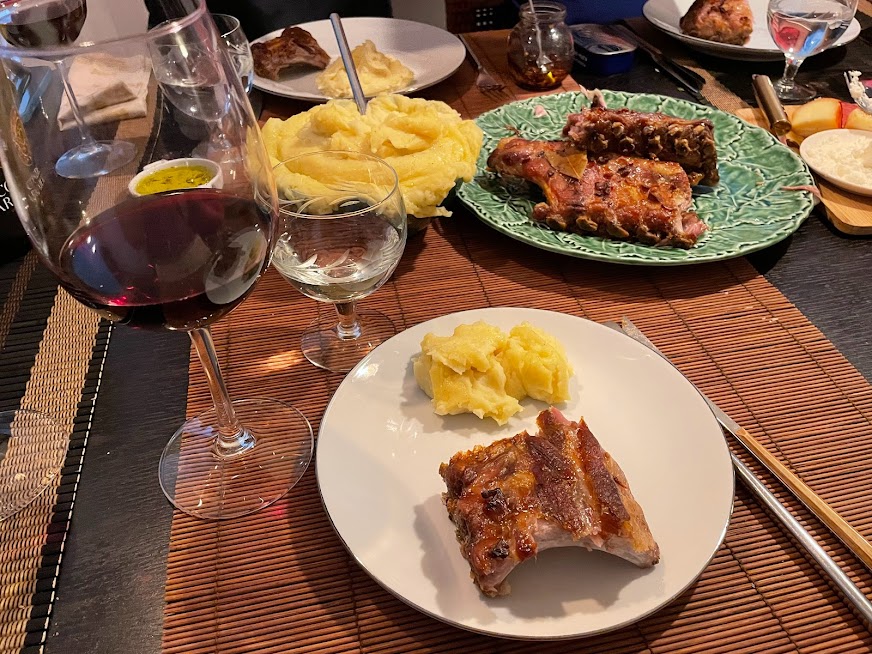 Dessert was fresh-out-of-the-oven pastel de nana and chocolate covered almonds.
From reading other stellar reviews it does sound like Isabel changes her menu and happily caters to any dietary needs. So just because we ate what we did during our time with her doesn't mean that's what any other traveler might get.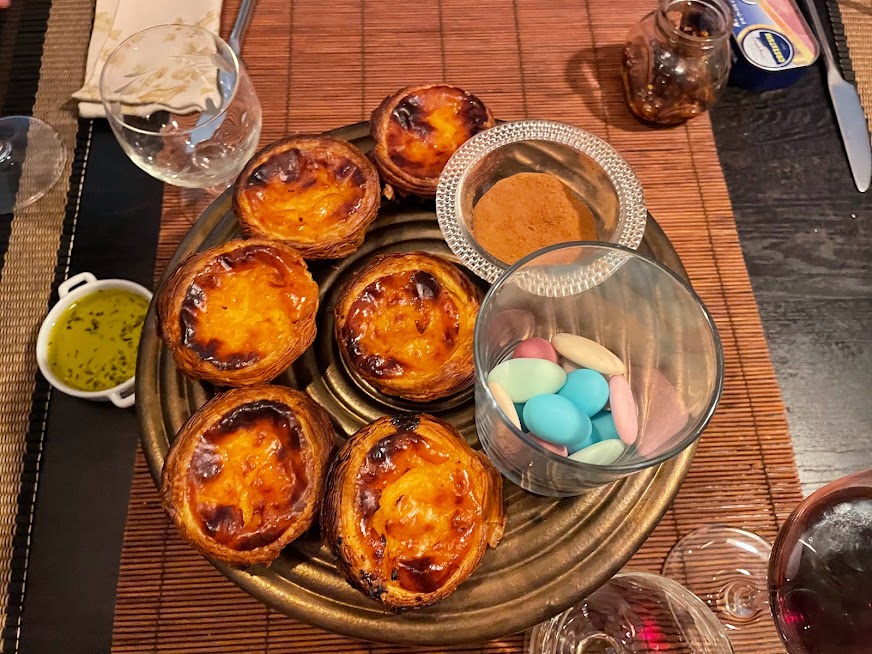 Value
For €50 per person, it was a great value! Especially when you factor in how much wine the six of us drank.
It can feel a bit weird going to a stranger's home for dinner but it was worth pushing through those anxious feelings as it was a wonderful experience. By the end of the meal Isabel felt like a family friend who just happened to live in Lisbon and was having us over for dinner.
I did like that her meals were home-cooked and she talked about the recipes and the foods she ate growing up and the food her family has served for generations. It provided a more intimate look at Portugal's food and wine culture than a normal food tour would have. 
Overall I would definitely recommend this experience and might even look at doing something else from the website next time Rick and I are traveling overseas – maybe we can find something for our next London visit. It was a cool departure from a regular food tour and a fun experience for all of us.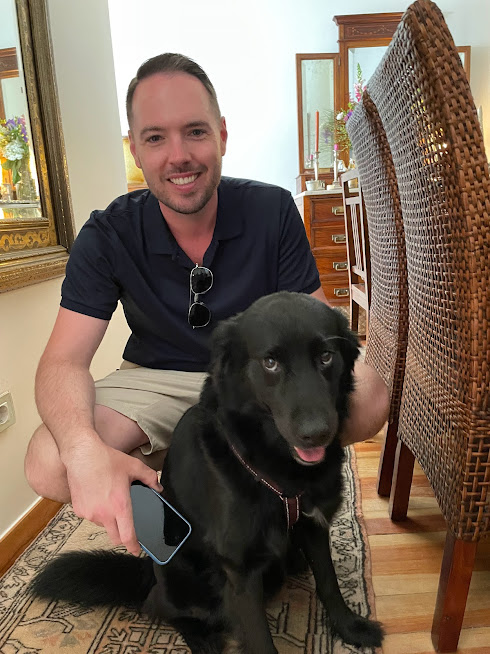 Like the post? Share it now!