As the world starts opening back up and we can start visiting new parts of the world again, or revisit some of our favorite travel destinations after missing out on a year of travel, it might be a good time for a little refresher on how to save money on flights so you don't blow your 2020 savings on one trip.
While it seems like with all the different websites and flight tracking options available these days it would be super easy to always book cheap flights, but to really snag a deal you might have to put in a little manual work.
Don't worry, it'll be worth it and it might even change the way you plan travel in the future. So, let's dive into the best tips for saving money on flights.
Top 10 tips for buying flights on the cheap
1. Start with the fare
Switch up how you plan a getaway and see where the airplane takes you by starting with the deal instead of the destination. See what affordable fares you can find and if it matches up with your travel bucket list. If you can be flexible with your travel dates and are up for an adventure, this can be a great way to save on your flights as well as find yourself somewhere unexpected. 
2. Be flexible
Okay, I already mentioned this above but it's worth stating twice! Most airlines or travel sites have a little checkbox asking if your travel dates are flexible, which can help you find a cheaper fare. Instead of flying out on a Friday for a weekend getaway you might get a better deal flying out on Thursday or even Wednesday, if you can afford to add the time to your trip. Expand the calendar as much as possible, like a month or two, to see what dates have the best fares available.
3. Read everything
These days it seems many airlines are breaking out their fares into nine different categories: business class, business plus, business, economy plus, economy, economy basic, basic bitch, you sit on the floor, or you're stuffed in the overhead compartment. And if you buy a lower fare, you can add on things like bringing a carry-on and being able to freely breathe the air, but they come with a fee.
Read the terms of your fare class carefully as what might seem like a great deal can easily add up if you want to sit with your travel companions or want to actually bring a change of clothes. Most get tricky with the luggage allowance so review the details closely to see what's included with your ticket and if you do add-on, is it round-trip or per leg? It may seem counterintuitive to buying cheap flights but it might be worth it to upgrade to a class that includes everything you need.
4. Take advantage of airline deals and layovers
Some airlines, like Icelandair, allow you to add a layover or stay over free of charge so you can check out a city, like Reykjavik in Icelandair's example. It can be a great way to add an extra city to your travel plans without spending too much more, especially if you can find good hotel deals. 
5. Plan for cheaper, shorter hops
Sometimes it can be cheaper to buy flights separately when you're traveling long distances or to smaller travel destinations. You can fly into a major hub and then have a separate ticket to the next airport. For example, you can fly from the US to Rome and then from Rome to your next destination. It could be cheaper to buy your ticket from Rome instead of tacking it onto your original itinerary.
6. Map it out
Use technology to your advantage by checking Google Flights early in your travel plans. You can check travel dates on the site and see what options you have for affordable flights or potentially find a cheaper getaway during the same time frame. This brings point two back into focus: be flexible!
7. Put buying tickets on your calendar
Sometimes getting the best deal is based on buying in the right window of time. While there's a lot of advice on the best days or times to purchase your tickets, chances are these days you can find a great deal at any time – no more staying up until 1 a.m. on Tuesdays to get the best price. A good rule of thumb though is to look three to six months out for international travel, unless you're traveling during peak times or holidays and you might want to start looking sooner.
8. Join loyalty programs
Yes, you might get some annoying emails but it could very well be worth it to join the loyalty programs different airlines offer to earn points every time you fly with them, or at the very least get extra perks or free upgrades. 
9. Get a credit card with the airline
If you have the means to do so and plan on traveling exclusively with one airline for a while, it might be worth it to open a credit card with your airline of choice to get rewarded for your flights, earn miles, and enjoy extra perks like extra luggage allowance, free checked bags, early check-in, and so on. Pay attention at the end of your flight for information on the perks of opening a card with them, as many airlines hand out applications with special codes so you get bonus miles or points just for opening the card – as well as earn miles for the flight you're currently on.
10. Set alerts
Finally, you can set up alerts on Google Flights or through your favorite OTA to ping you when a specific flight or specific trip drops in price. You can also be flexible and let the tracker look at nearby airports and travel destinations to get the best deal possible.
Did we miss any tips on how to save money on flights? Share your travel tips in the comments below or give us a shout on Twitter!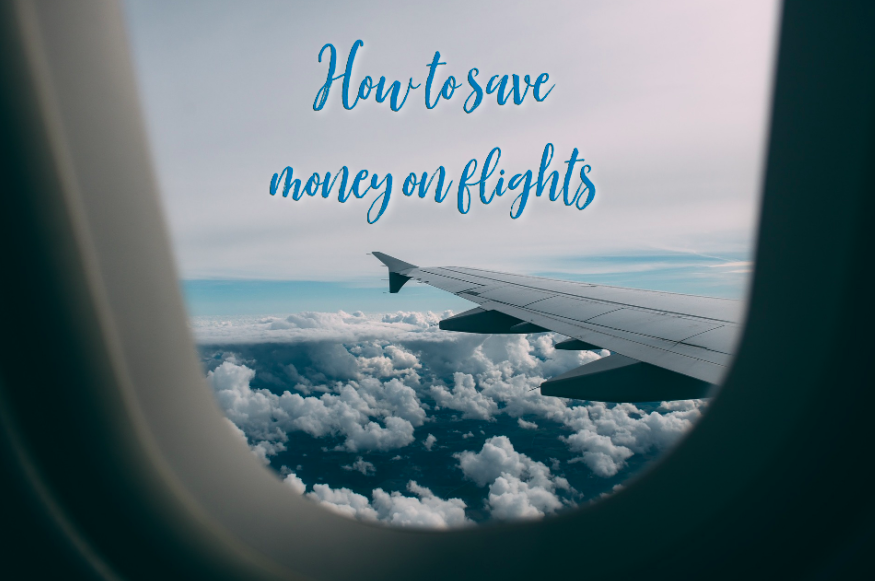 Like the post? Share it now!