The fresh air, the lush greenery, the sheep, the drinks, and the sound of a pub filled with the Irish brogue are all things I can't wait to experience someday when we get to Ireland. While I tend to favor beachy destinations for vacations, there is something supremely alluring about heading north to Ireland and Northern Ireland and escaping to the green landscapes, cliffs, and stunning scenery.
When we finally do make our way over there, here are some of our top picks for things to do in Ireland and Northern Ireland and ideas for our Ireland bucket list.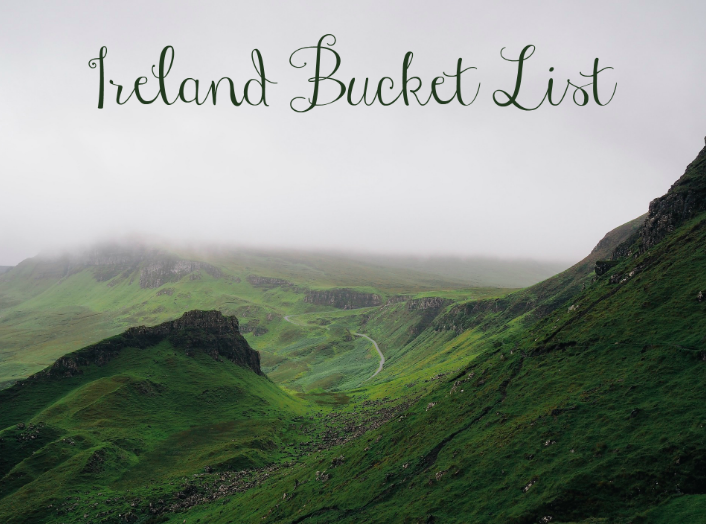 Dublin sightseeing tour
I can't wait to get out into the city and pass St. Patrick's Cathedral, Trinity College, and the parks. Now, whether we see these on a hop-on, hop-off bus or a guided walking tour of Dublin is the question. I guess it depends on the weather and time of year we go!
Galway sightseeing tour
I think in Galway we might customize a walking tour to focus on pub culture, the Salthill Promenade, ghost walks, or try for a literary tour of the city.
Belfast, Northern Ireland sightseeing tour
To get acquainted with Belfast, we'll find another hop-on, hop-off bus option or schedule a walking tour of the city. While there, we can see City Hall, the Belfast Gardens, Belfast Castle, St. George's Market, and the Prince Albert Memorial Clock.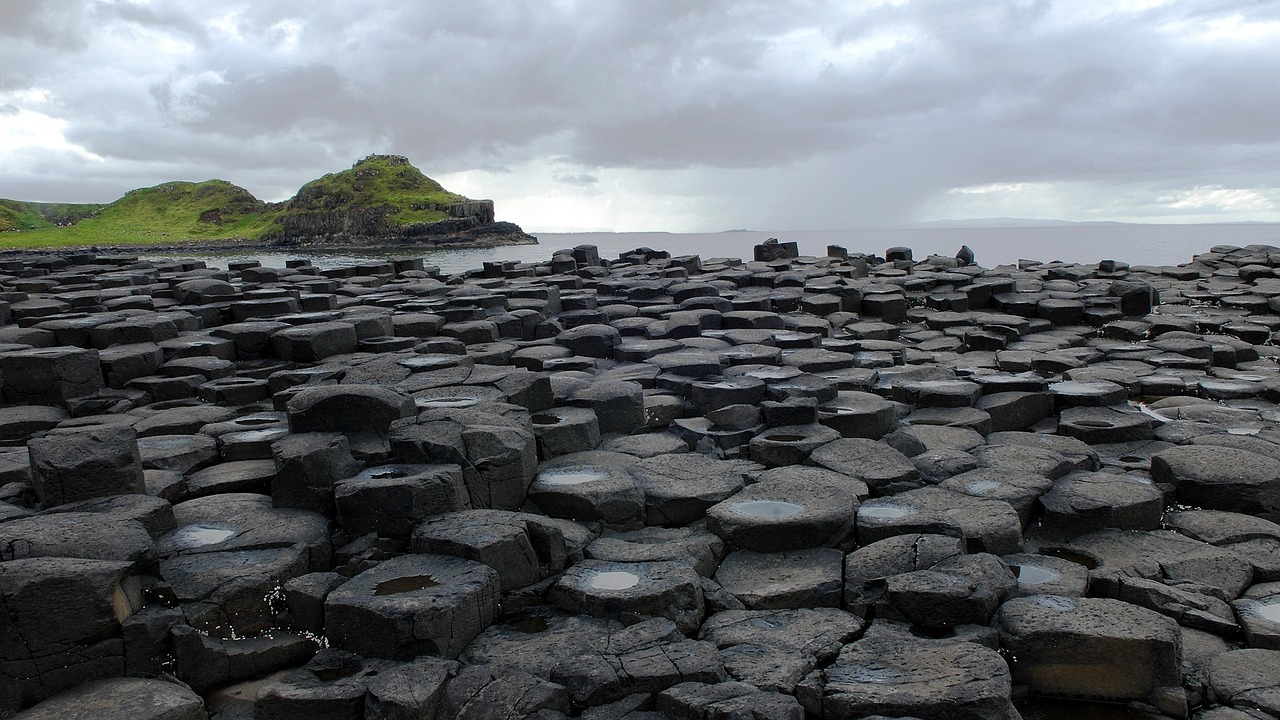 Giant's Causeway
In Northern Ireland, we'll also make some time to discover the rock formations (about 40,000 of them) at Giant's Causeway. This site became a UNESCO World Heritage Site in 1986 and this natural wonder is home to some solidified lava that's more than 90 ft. thick.
Titanic Museum
While in Belfast, I'd also like to pay a visit to the Titanic Museum. I feel it'll be somewhat similar to visiting the 9/11 Memorial in New York City as it'll both be extremely moving and educational about the real events of the ship's sinking, its production, its impact on the economy at the time, and the people that went aboard.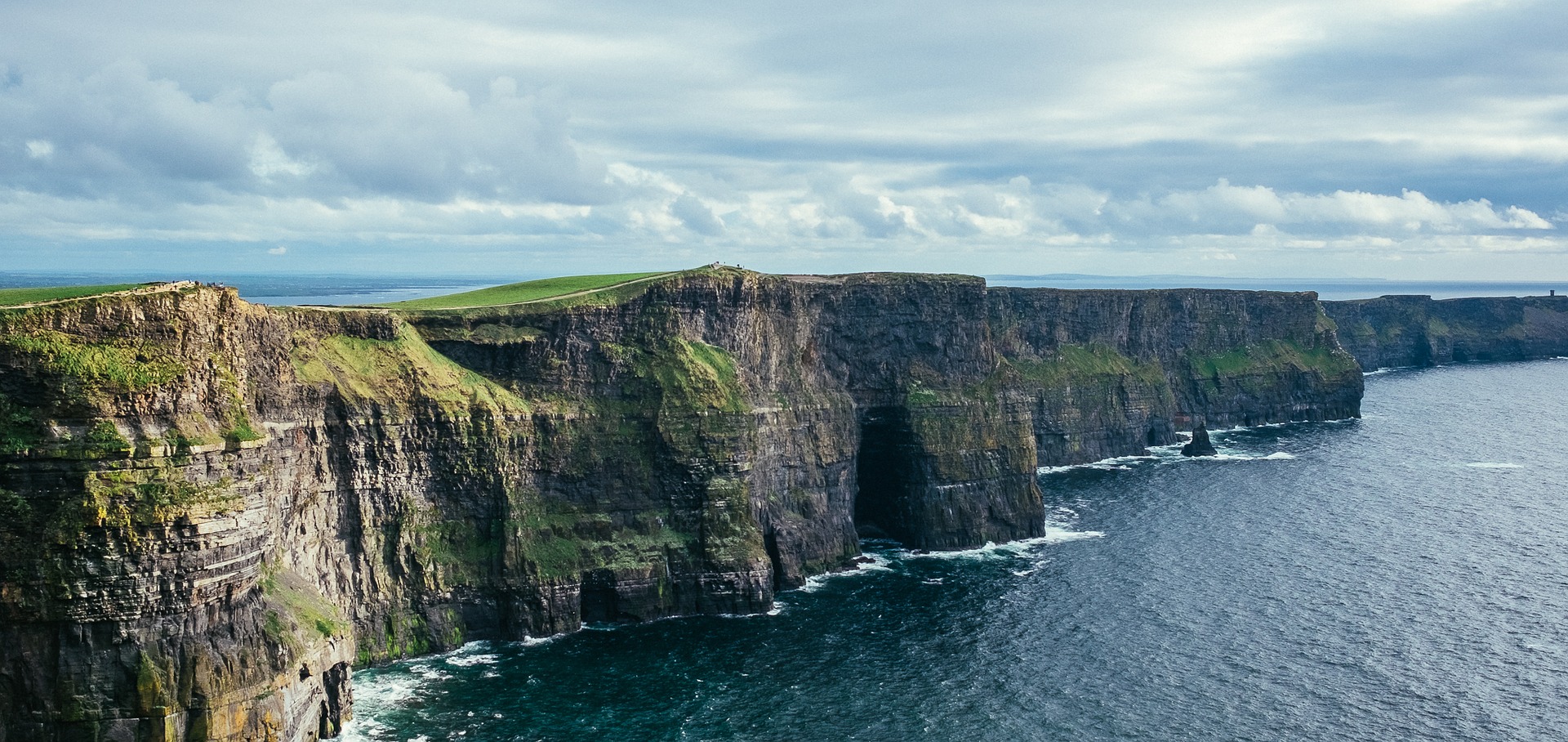 Cliffs of Moher
I know I'm going to be blown around like a rag doll and that it can be supremely rainy and cold, the Cliffs of Moher are just something you can't pass up visiting in Ireland. Most of my friends have done this as a half-day excursion and I can't wait to actually see it with my own two eyes (assuming the fog isn't rolling in).
Guinness tour
Though I've thrown back my share of Guinness on St. Patrick's Day, I won't want to miss taking a tour of the brewery and sampling some in its birthplace. With living in Denver, we've toured a few breweries and know a bit about the brewing process but it'll be cool to see such a gigantic facility that's making some pretty tasty stouts.
Whisky distillery
OK, I'll admit that whiskey is not my drink of choice, but when in Ireland do as the Irish do and sample some of this amber liquor. I know other non-whisky drinkers that have taken tours of distilleries and enjoyed unique tastings and had a good time exploring the world of whisky distilling in Ireland.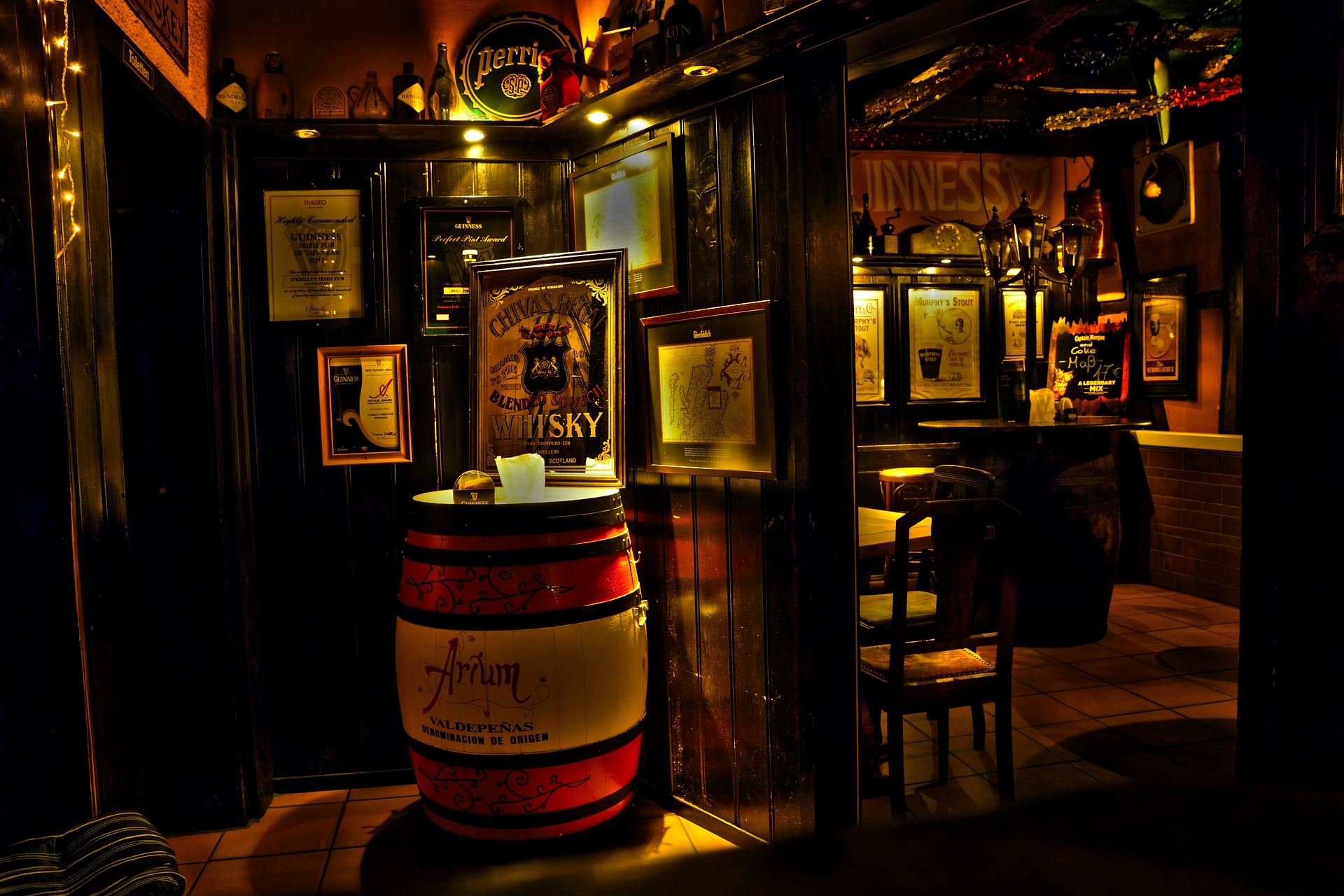 Pub crawl
If we want to combine our drinking with visiting pubs we could always opt to do a pub crawl through the city and skip out on some of the sightseeing tours. While we can just do our own self-guided pub crawl, a legit tour often shows us great local hotspots and includes drinks in the price. Our guide can tell us about the pub, the neighborhood, and provide recommendations on what to order at the bar.
Food tour
Rick and I love food and history tours and I think a food and pub tour in Ireland is the perfect way to get to know the country, its people, and its cuisine. Maybe we'll try a food tour of Dublin with Secret Food Tours or experience the tastes of Irish food with Galway Food Tours.
Wicklow Mountains National Park
With nine walking trails, a number of rivers and lakes for water sports, and even the opportunity to explore the park on horseback, this national park looks like a great spot for some outdoor recreation and exploration. Plus, the photo opportunities look wonderful!
Powerscourt Gardens
While near Wicklow, we can make a little trip to Powerscourt. This 47-acre property has a variety of gardens, features, and a tower to explore. They're also near Ireland's tallest waterfall at almost 400 ft. in height! We had fun exploring the Villa Ephrussi de Rothschild Gardens in Cape Ferrat and feel this would be a similar and fun experience.
Killarney National Park
With a few walking trails and a castle to explore, as well as some flora and fauna to keep a lookout for, if we can get to Killarney National Park we'd like to spend a few hours wandering through it.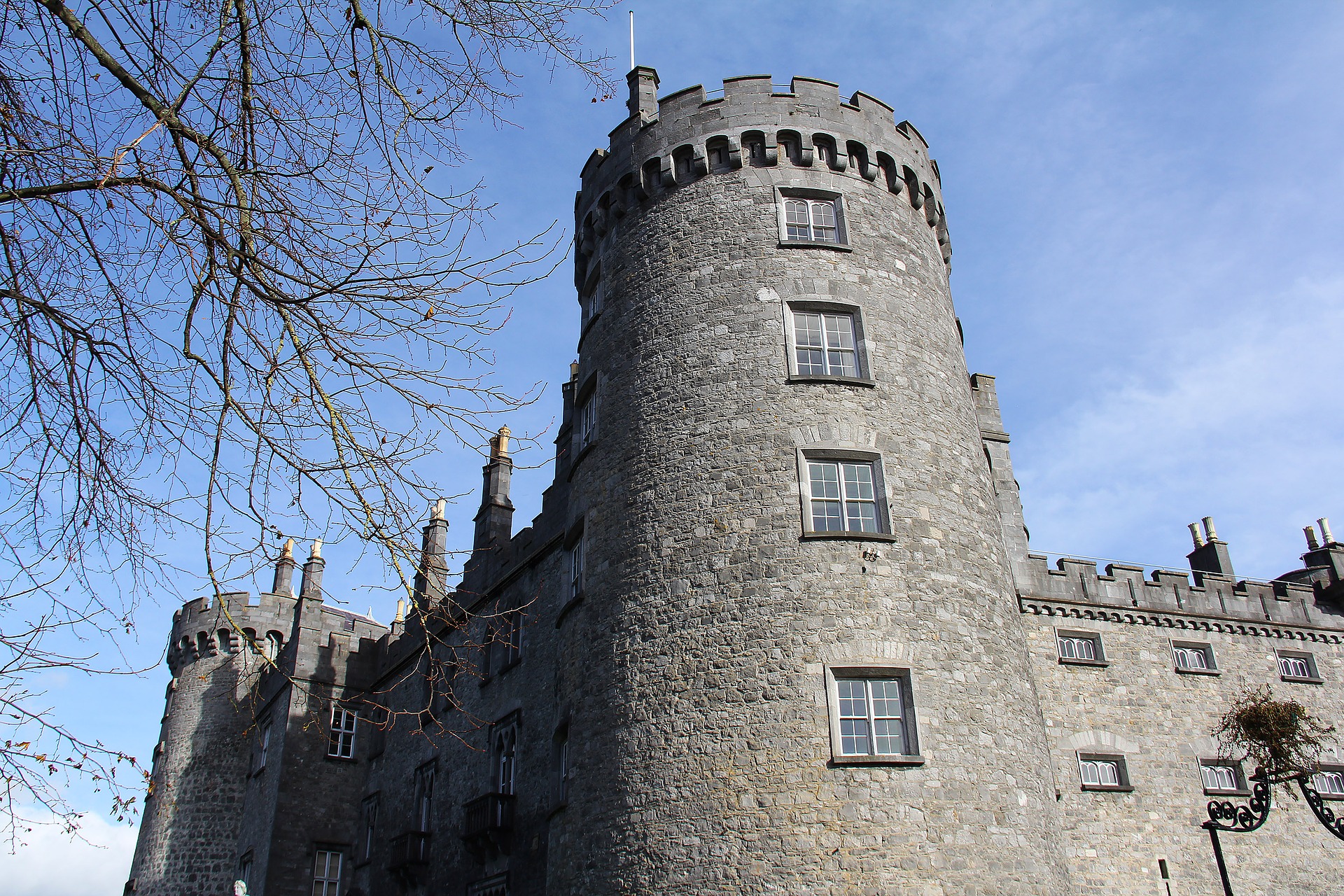 Kilkenny Castle
A tour of Kilkenny Castle, which is actually in the care of the Office of Public Works, would be quite fun! The castle was originally built in the 13th century and has been owned by at least two families for about 600 years each! It's the picture-perfect Irish castle and looks like it popped out of a fairy tale.
Blarney Stone
It's on the same level as the Cliffs of Moher, but we can't go to Ireland and not visit Blarney Castle and kiss the Blarney Stone and gain the gift of eloquence! While there, we can also tour the castle, the gardens, and the rock close.
Ring of Kerry
Finally, for a scenic thing to do in Ireland, I'd love to spend some time exploring the 112-mile coastal trail, Ring of Kerry. We can pass a variety of landscapes and go from forest views to ocean views as we drive this iconic road. Or, if we're not up for driving there are a few bus and rail tours of this Ireland attraction.
What'd we miss from our Ireland bucket list? Let us know or share any tips or things to do in Ireland for our future adventure on our Facebook Page!
Like the post? Share it now!