Happy Halloween, witches!
Did you know that we Americans spend about two and a half billion dollars on candy for this spooky holiday and another three billion on costumes? At least according to the National Retail Federation we do.
From visiting our neighbors yelling "trick or treat" to get some candy (I see you, people who think it's okay to hand out toothbrushes) to watching horror or slasher movies all night, Halloween is a pretty fun and freaky holiday many of us love.
Though Halloween draws its roots from All Hallow's Eve and other religious holidays and rituals from around the globe, there are several similar holidays celebrated around the same time so I thought it'd be fun to see how Halloween is celebrated around the globe.
Ireland
If you're a witch and not just for Halloween you'll be familiar with Ireland's Halloween-like rituals for Samhain. Ireland is often credited as the birthplace of our modern version of Halloween where the night is celebrated with bonfires, food and sweets, playing snap-apple (like our bobbing for apples), and card games with treasures.
While we eat our weight in Kit Kats and Snickers, people in Ireland indulge with barnbrack, a fruitcake with a hidden treat inside that can foretell the future.
England
In England, you'll find people celebrating in early November for Guy Fawkes Day. Held on November 5, people also build bonfires, set off fireworks, and visit their neighbors but cut to the chase and ask for money instead of sweets.
Most do not associate this day with Halloween as the English had moved away from celebrating All Saints' Day under the new Protestant religion. It does share similarities to Halloween but is not a direct trade-off.
Italy
All Saints' Day or Ognissanti is celebrated on November 1 in Italy. Like in Mexico, flowers play a big part of the holiday, though chrysanthemums are the flower of choice here and provide wonderful color for the cemeteries. Graves are decorated, families light a lumino, red candle, and place it on the window sill, and even set the table for spirits they hope will visit.
In Sardinia, children go trick or treating but call out "morti, morti" and receive cakes and nuts from their neighbors. Similarly in Abruzzo, children will ask for gifts for the souls of the dead from their neighbors as well as decorate pumpkins with candles inside.
In Sicily, the kids don't go out but the candy and treats come to them in a cross between the Tooth Fairy, Santa, and All Saints' Day. If children have been good and said their prayers for the dead, their deceased relatives would come and leave them gifts.
Mexico
Dia de los Muertos, or Day of the Dead, isn't campy or spooky like our Halloween but a night where people celebrated their departed loved ones and welcome them back to the land of the living.
Read up on five fun facts about Day of the Dead!
Dia de los Muertos is celebrated from October 31-November 2 and is much more lively and colorful than our dark holiday, though they do dress themselves up as well-dressed skeletons to welcome home their departed souls.
Families decorate altars with pictures and flowers, prepare food and picnics, and leave out offerings for traveling souls, like shots of mezcal for the adults and toys for children.
Japan
In Kawasaki, just outside of Tokyo, you'll see thousands of costumed individuals come together for the annual Kawasaki Halloween Parade at the end of October. The parade is taken very seriously and if you want to be in it, you have to apply and pay a fee! Watching others walk in the parade is totally free though.
Philippines
Children in the Philippines also go door to door and ask for prayers for those stuck in purgatory during Pangangaluluwa, but in recent years the idea of trick or treating has started taking over.
Some towns still stick to the tradition of Pangangaluluwa and sing songs about All Souls Day and All Saints Day in exchange for cash, so kind of a mix of Halloween and Christmas caroling.
Would you travel to celebrate Halloween in another country? Tell us in the comments below or over on Twitter!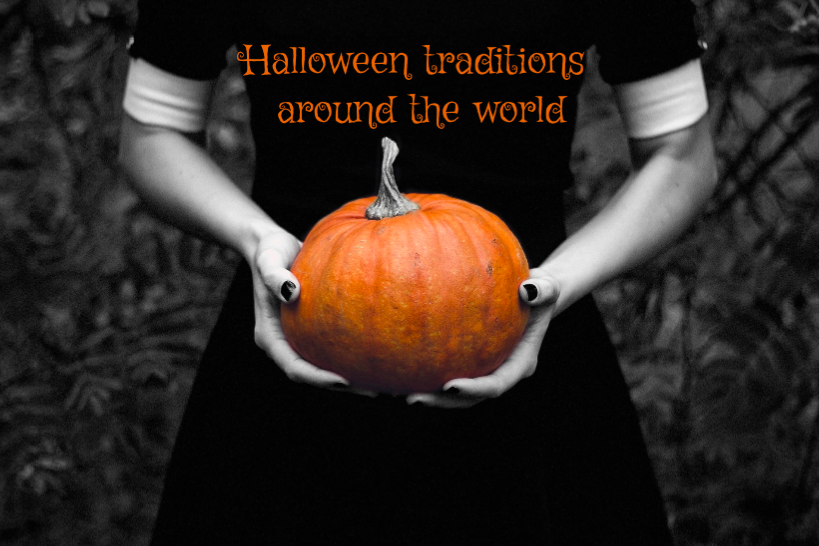 Like the post? Share it now!