Back in August I went on a super fun girls' getaway with my friends from high school and we found ourselves exploring Seattle. Luckily one of my friends gets to call Seattle home so we were able to save on accommodations and stay with her, which meant we had more funds to go sightseeing in the city!
Now I did spend about three days in Seattle but if you find yourself planning a one-day visit to the city, you can still see a lot of the city on a shorter timeline! Seattle's downtown is walkable and with some of the top attractions in a close area, you can check off a lot of the top things to do in Seattle in just 24 hours.
Ready to see what you should do in just a day? Here are my top picks if I only had a day to spend in Seattle.
A one-day Seattle travel itinerary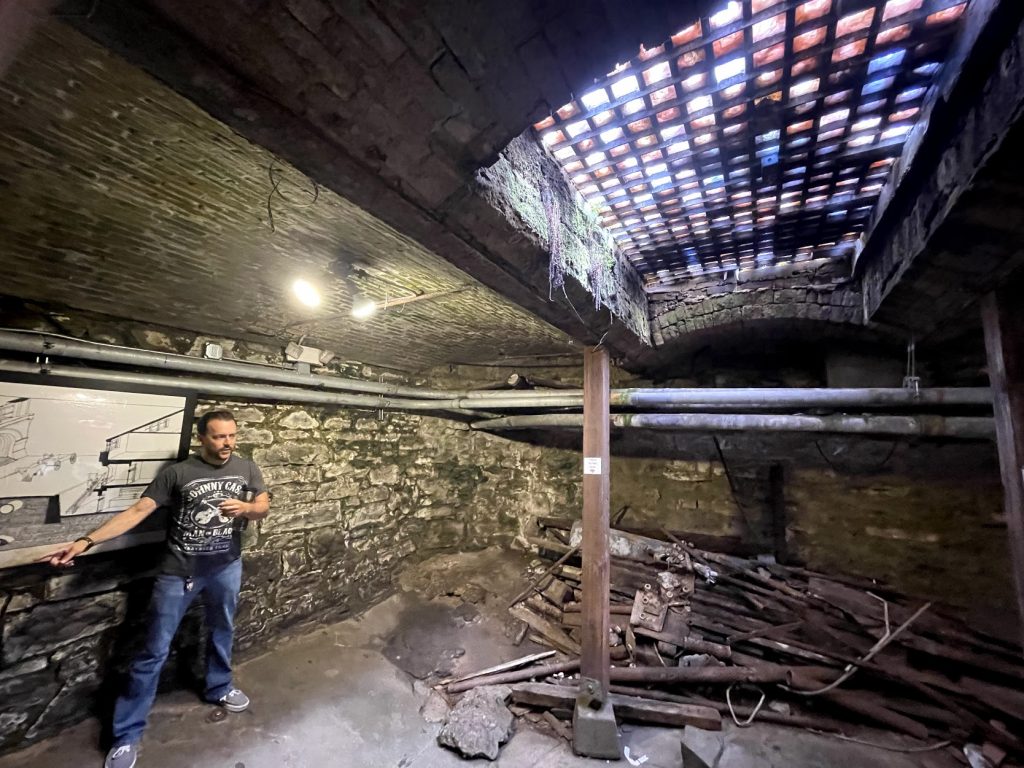 Biscuit Bitch
First up, you're going to get an amazing biscuit from Biscuit Bitch – I highly recommend the one with spam as it's amazing. Put your order in ahead of time online so you can drive into the city and pick up your hot and ready breakfast sandwich.
Seattle Underground Tour
After fueling up on all those carbs from the biscuit, it's time to walk some of it off with a walking tour of Seattle's Underground. It's a great tour to learn about Seattle's early history, its founders, and understand what life was like here when Seattle was still a young city. Plus, it's pretty cool to get to go underneath the city and feel like you've stepped back in time.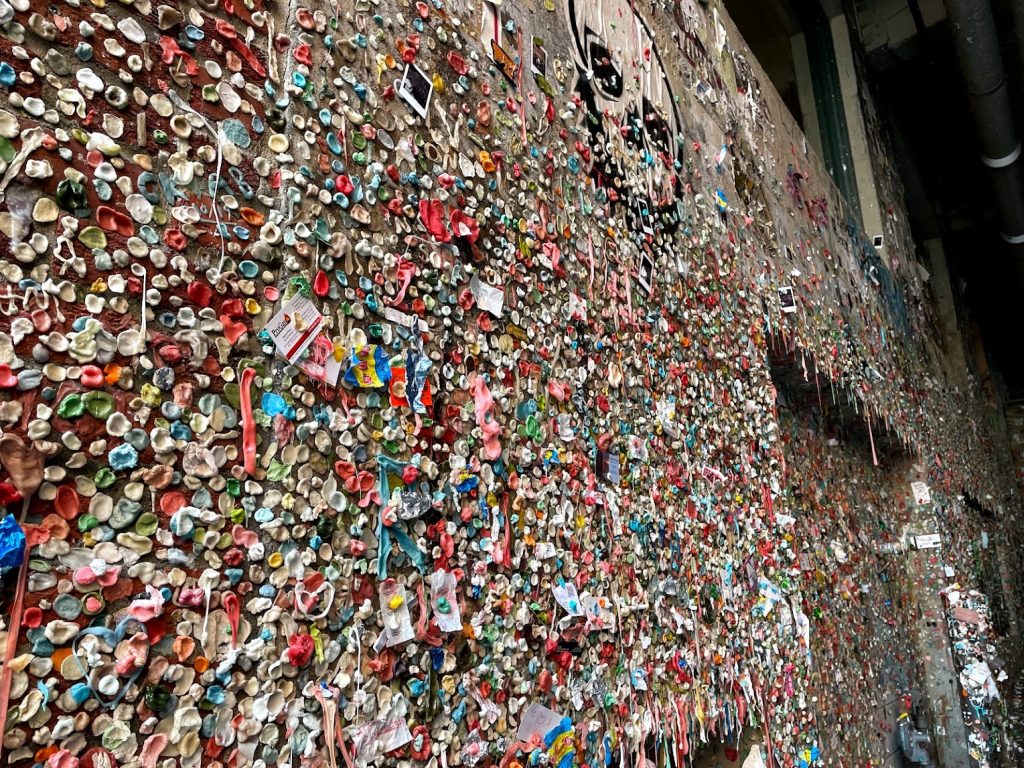 Pike Place Market + Gum Wall
You can't visit Seattle without checking out Pike Place Market and finding the gum wall! It's gross but so tempting to want to reach out and see how hardened all those pieces of gum are. I would not recommend doing this!
Up in the market, check out the florists' stands, souvenir stalls, and grab a bite to eat here and there with the fresh seafood and snacks. We found a secret wine tasting room down on the lower level and got to sample some wonderful Washington wines after doing a few laps around the market.
We also waited in line for the popular Piroshky Piroshky and it was worth it! I opted for two, one savory, the beef and cheese, and one sweet, the apple cinnamon roll. Both were amazing and I was definitely quite full afterward.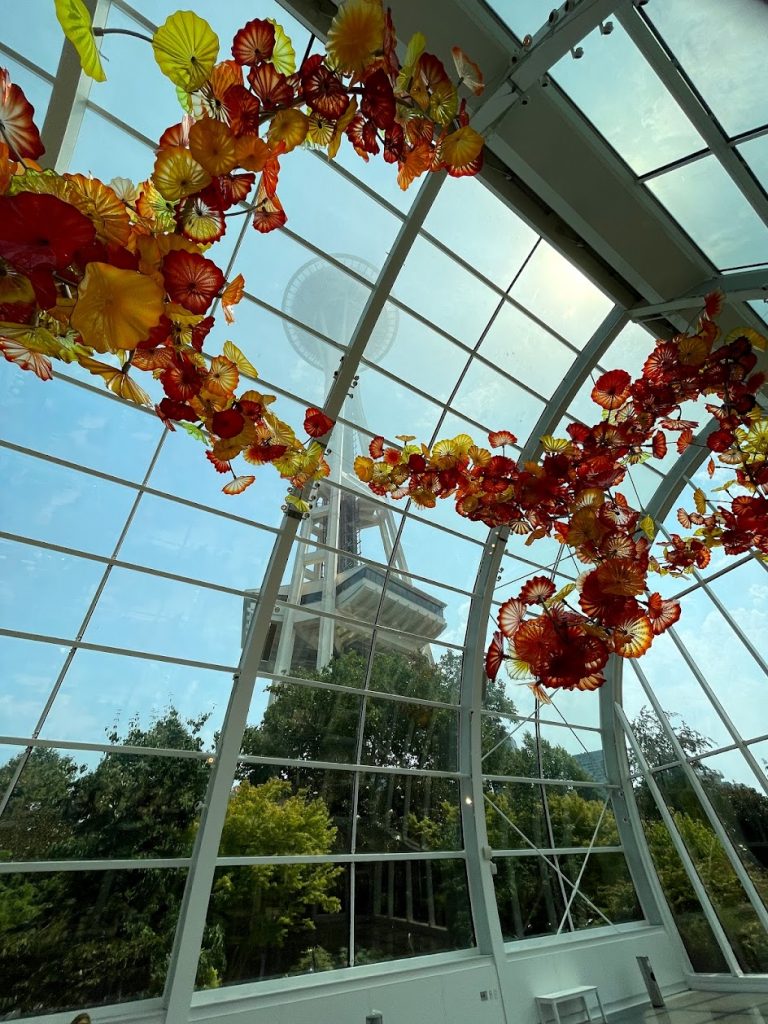 Seattle Space Needle
You simply can't come to Seattle and not pay a visit to the Space Needle! Is it touristy? Sure. Is it still cool? Yep! Take the elevator all the way to the top for amazing views and then visit the level below to try out the 360-degree rotating platform. Word to the wise, not ideal for those that get dizzy easily. I get seasick every time I go on a boat but the rotating platform didn't bother me as it's a very slow rotation.
On your way to the elevator you can learn all about the observation tower that was built for the 1962 World's Fair before boarding the elevator that takes less than a minute to reach the top.
We chose to do the combo ticket so we could do the Space Needle and Chihuly Garden and Glass.
Pay the toll to the Fremont Troll
Just kidding, he's not that kind of troll but he is a giant sculpture under a bridge in the Fremont neighborhood. He can be kind of a pain to get to and find parking near but it's still a fun, different attraction in Seattle that at least makes for a fun pic on Insta!
Happy hour
Find a spot for happy hour for some drinks or snacks. I would suggest anywhere that's serving fresh seafood, or delicious clam chowder, and Washington wine.
Hot tub boat on Lake Union
This was one of my favorite things we did in Seattle! Our first night here we rented a hot tub boat, no I'm not kidding it's literally a hot tub that's inside a little boat, and sailed out on Lake Union.
We had the hot tub boat for two hours and we could bring a cooler of drinks. The boat doesn't go that fast and is easy to steer. It was a very cool way to see the city, relax, take a refreshing dip in Lake Union, and watch the sunset over the city.
If a hot tub boat doesn't sound like your thing, then maybe you'll want to end your evening in Seattle with another history tour – this time with the added bonus of checking out haunted locations! Check out my review of the Seattle ghost tour we did to see if a spooky ending is better for your 24 hours in Seattle!
Did I miss anything? What would you recommend for a one-day tour of Seattle?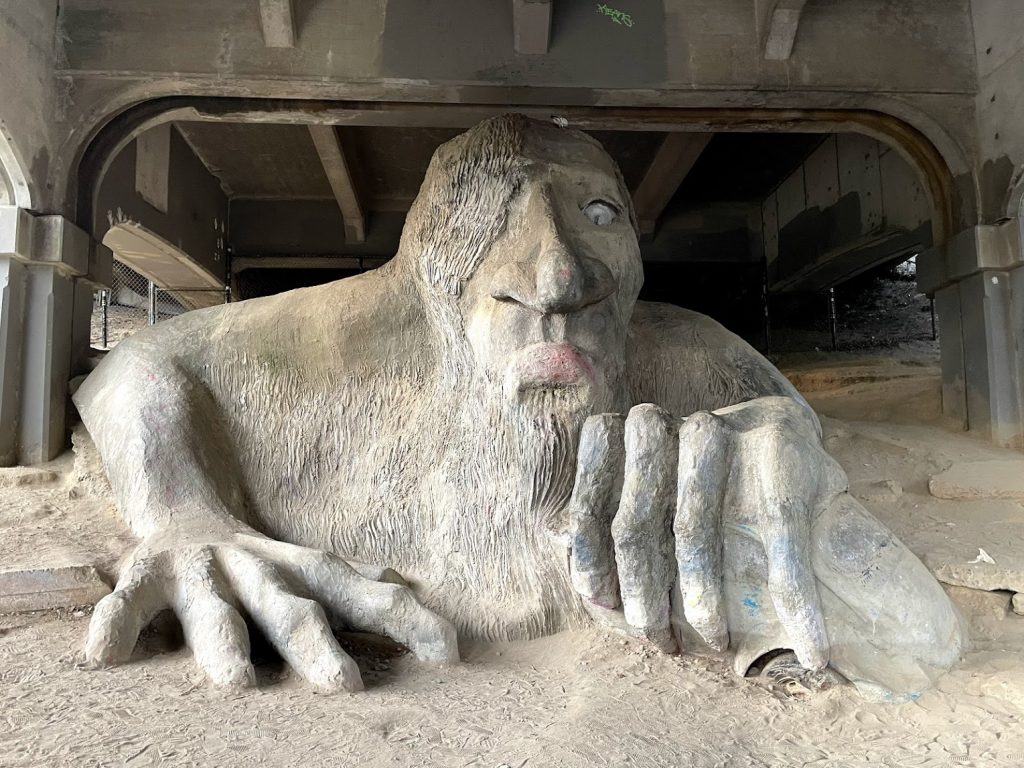 Like the post? Share it now!