Rick and I have started making a food tour a natural part of all of our getaways as it's such a fun way to visit tucked away restaurants, eat where the locals eat, and learn more about the city from someone who lives there. So of course when we had a day in Reykjavik, we booked The Reykjavik Food Walk.
This two and a half hour food tour took us through the city to experience its cuisine and history behind what they put on their plates.
If you're looking for a good food tour of Reykjavik, we highly recommend this option! Continue reading to get all the details of our guided tour.
Our review of the Reykjavik Food Walk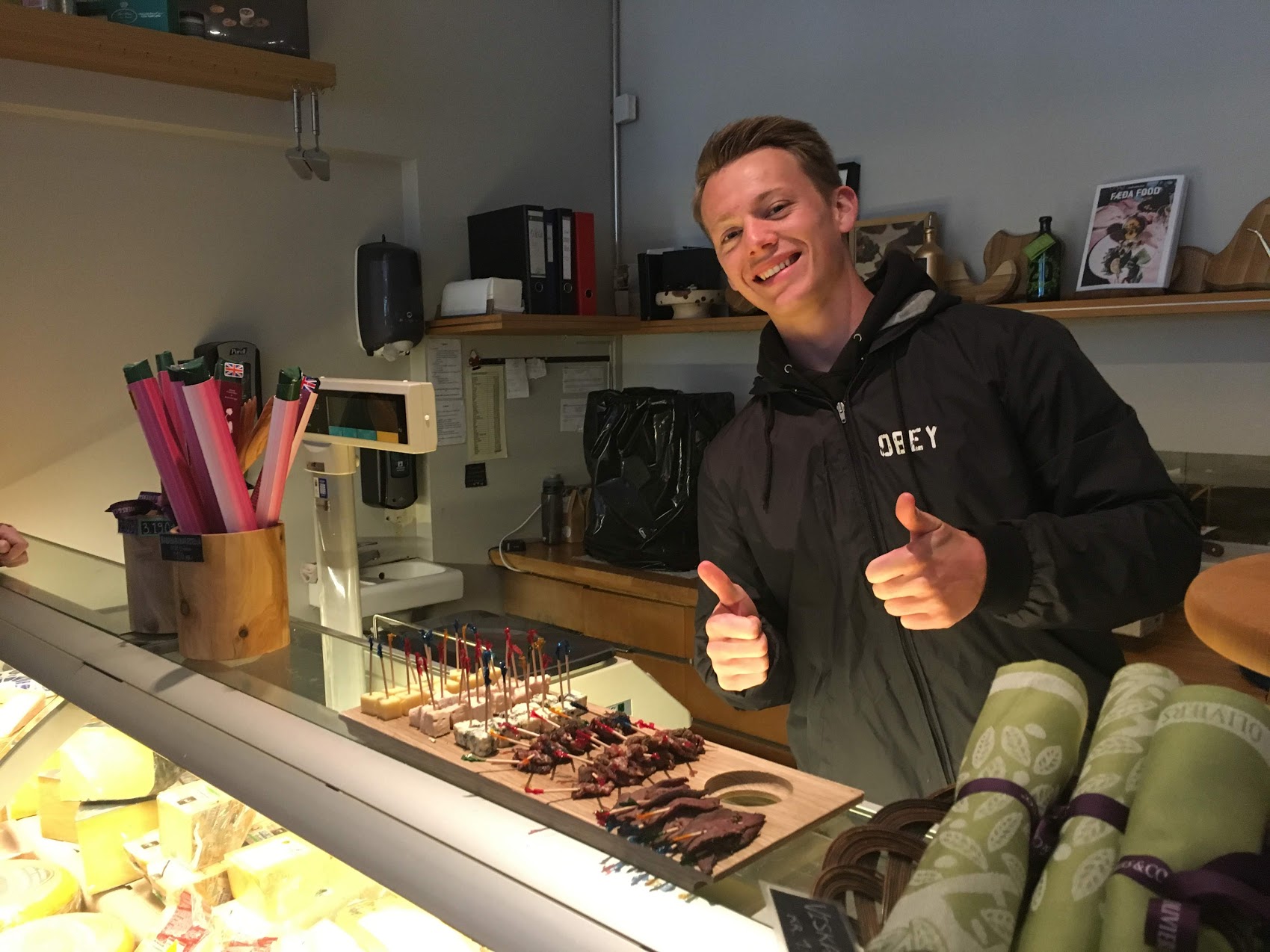 Booking process
The booking process was straightforward, pick your date, add the number of people in your party and you're confirmed. We quickly received our email confirmation with instructions on exactly where to meet our guide and at what time. It said to meet at 5 p.m. and the guide was there right on the dot at 5 p.m.
Tour guide
Our tour guide, Ben, was very friendly and easy to talk to. He welcomed questions about what we were eating, Icelandic culture, and what it's like to live in Reykjavik. He always made sure he had his eye on the group and we were all still together before going into our next spot.
Tour
The meeting point was very central to the city and easy to find and our guide was wearing a blue backpack with the tour company's logo on it, making him easy to recognize.
They have a few tour times throughout the day, ideal for lunch or an early dinner. The first tour is at 11:30 a.m., then there's a 12:30, 1:30, and 5 p.m. option. We did the 5 p.m. option as we were driving back from the south coast that day, and then we didn't have to figure out where to go for dinner.
The tour includes about 10 samples spread out among five to six stops. One stop did include a beer tasting, but all other alcoholic beverages were at our own expense.
Food quality
The food was fantastic on the tour, and it was a good portion. We felt full after the tour, but not ridiculously so like we have on other food tours.
On our Reykjavik food tour we sampled:
The famous Icelandic hot dog
Arctic char and fish mash
Rye bread and butter
Lamb stew paired with an Icelandic beer, Viking
A variety of cheeses and cured meats
Fermented shark
Icelandic ice cream with rye bread
Group size
They cap the group at 10-12 people and we had 10 people in our group – funnily enough, we were the only Americans! It was easy to crowd around Ben to hear him talk about the restaurant or food we were eating and then each restaurant had a big enough table reserved for us so that our seating arrangement was comfortable.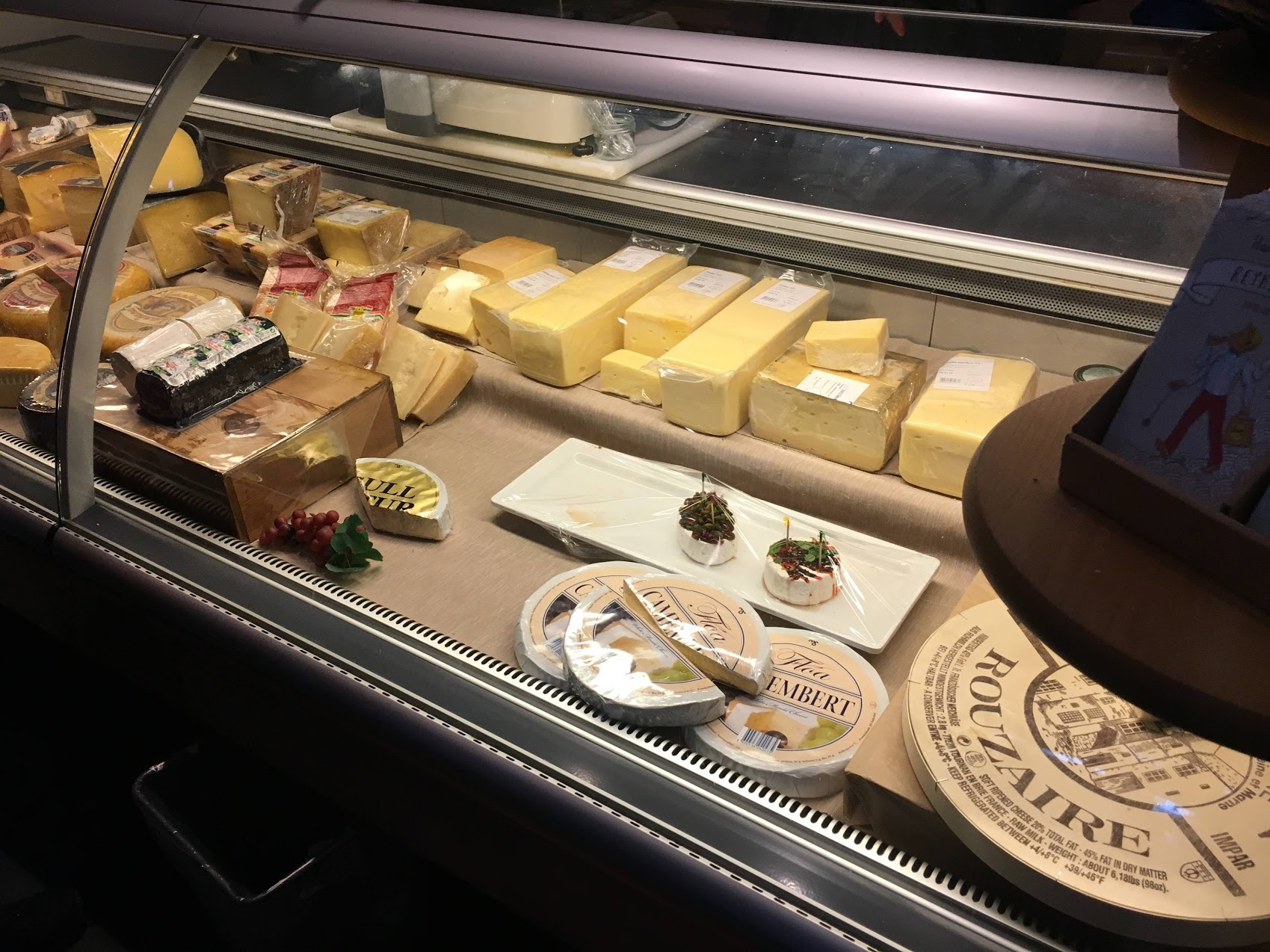 Pace and route
The tour is about two and a half hours and we cover just over a mile in walking distance. The restaurants aren't too far from each other, probably the longest walk was to Cafe Loki for our ice cream stop, but we also stopped in front of the church to talk about it – and learn that they decorate Leif Erikson for Pride! Iceland has a very progressive culture and it's something they're pretty proud of.
Reykjavik isn't that big to begin with and this food tour covers a decent amount of the city, from the harbor to Hallgrimskirkja Church. Ben kept a slow pace for the group, making it easy for everyone to keep up.
Value
Overall, this was a very enjoyable food tour of Reykjavik and the service and speed at all the restaurants was fantastic, but it is priced a bit higher than some of the other food tours we've done, though Iceland is more expensive in general. Like our Eating London food tour included drinks at all our stops in the price, and that was pretty comparable to the almost $112 USD we paid for this tour.
The quality of the food and learning more about the country's cuisine and traditions was worth it, and I'd definitely do this tour again if we ever find ourselves back in Reykjavik!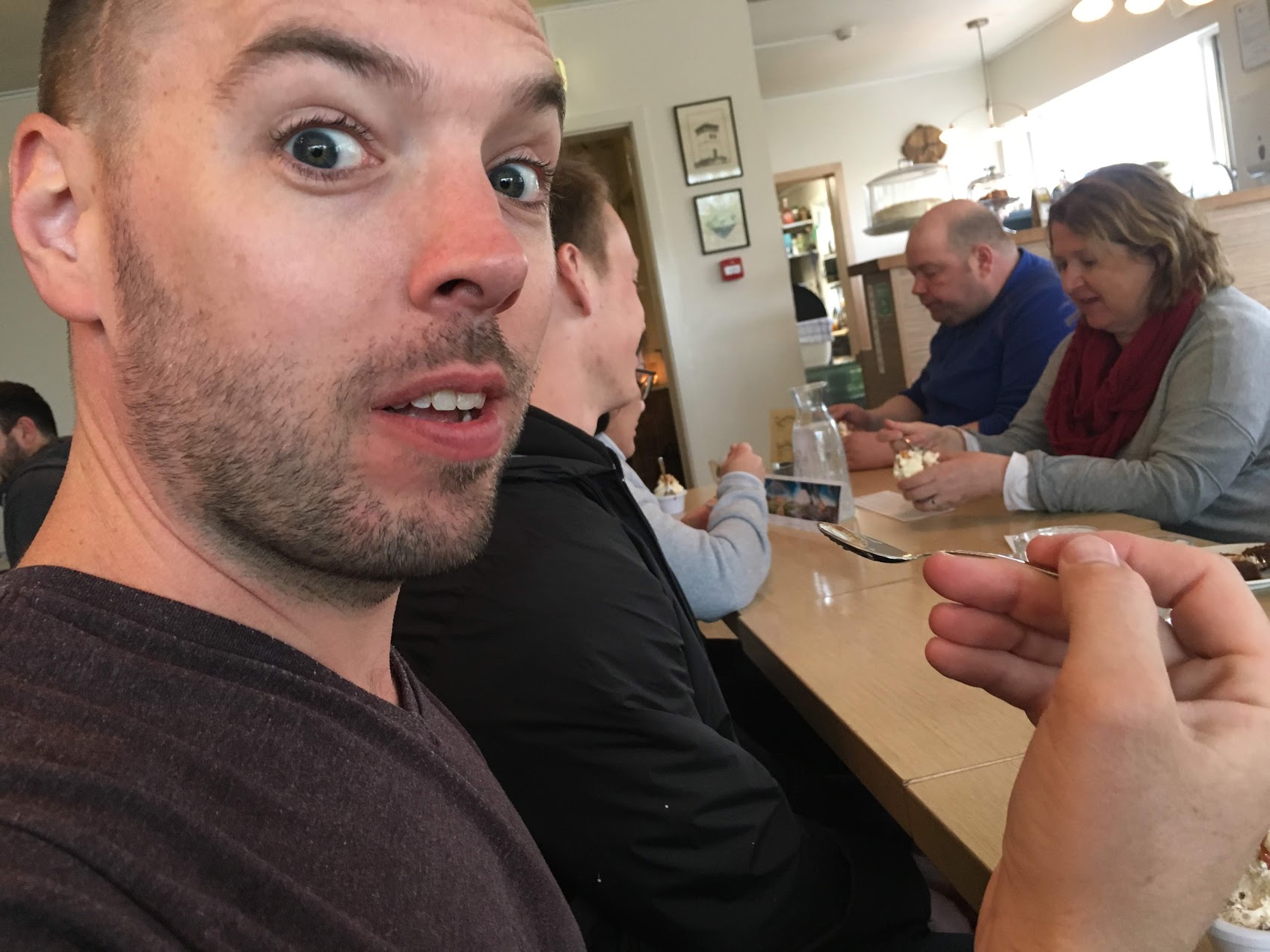 Guess someone really liked that ice cream!
Like the post? Share it now!