It's no secret that I love ghost tours and trying to turn Rick into a believer so it should have not been a surprise that when we did our overnight in Salida two weeks ago that we would be going ghost hunting!
Our Salida ghost tour covered murders by jealous partners, angry ghost activity at the former morgue, and the city's history. We walked the haunted streets, some that even the locals avoid, and learned about the spirits that still call this Old West town home.
I'm a bit biased as I call Colorado home but I do think some of the best ghost tours I've done have been in my state. Denver has some cool haunted locations in its historic downtown neighborhood and I've done a tour up in Central City, near the casino town of Blackhawk, and those tours have given me the chills – and I felt them on our recent ghost tour of Salida!
So, if you're looking for some bone-chilling tales and a fun way to learn about the city's history, both haunted and not-so, I'd definitely recommend booking the Ghost and Murder Tour with Salida Walking Tours.
Review of our Salida Ghost and Murder Tour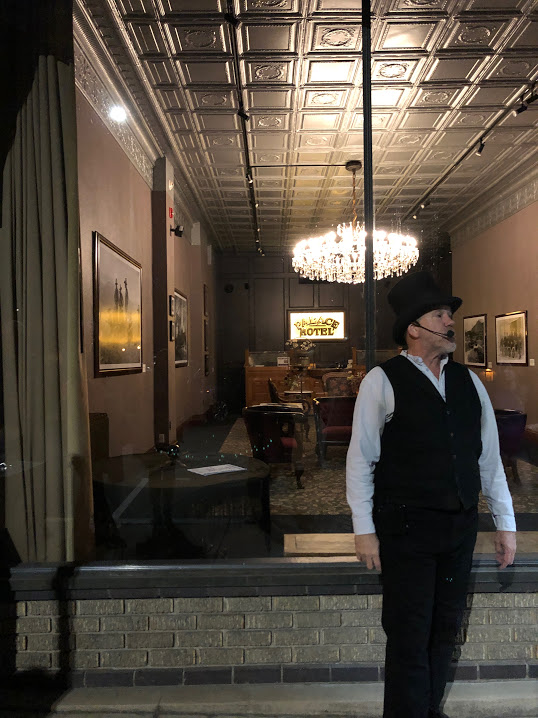 The tour guide
Our guide was Steve and he was funny, friendly, and took good care of our group. Plus, look at his awesome hat! It was obvious that Steve is passionate about collecting history and he has fun presenting the darker side of Salida. Steve told us about the books he's written on Salida's history (Rick and I even picked up a copy of his Blood, Booze, and Whores) and his work with Salida Heritage Days. 
Steve was honest that he's a skeptic but all of his stories have been accounts collected from friends and trusted sources, often skeptics themselves. I liked how he was able to weave the general history of the town in with the hauntings that happened there and explain what daily life was like back in the 1800s.
The ghost tour of Salida
Our tour started at 8:30 on Sunday night and lasted about 90 minutes. The tour spans about 12 blocks and it's a very light walking tour – the major stops are all within a few blocks of each other and the tour ends right where it started.
One neat aspect of this tour was that some of the locations have been featured in paranormal investigation TV shows so we could watch video footage later and see some of the haunted activity for ourselves.
Some of the major highlights of this haunted tour in Salida include:
The Salida serial killer and his unlucky brides
The departed madam who likes to help out new business owners at the building her brothel was located in
The woman in white who looks out over F Street and the orbs caught on camera in her building
The harrowing escape from a ghost train
The ghosts who crave attention at the mortuary or will chase you out of the building
The ghosts that like to be a part of the conversation among the housekeeping crew at a local haunted hotel
The spirit at a former asylum who won't get violent if you don't
The most haunted building in Salida where the owners blast music to cover up the whispers coming from downstairs and the creaking floors above, and where employees refuse to go upstairs alone after dark
The haunted deli where some former owners like to check in and see how the food is being prepared today
Booking information
Duration: 90 minutes
Days offered: Wednesday, Friday, Saturday, and Sunday
Time: 8:30 p.m. in summer, (May 1 – September 6), 7 p.m. in fall and spring (September 7 – December 1, and March 1 – May 1)
Not in operation: December 2 – March 1
Weather: Tours held rain or shine and the tour is outside
Price: ~$26 per person
Rating: PG-13, adult topics and hauntings
Overall I'd recommend this tour for anyone visiting Salida. It's a fun way to see the city and spend an hour and a half. Plus, our guide pointed us in the right direction for a different kind of spirit when our tour concluded!
Not in the mood to be spooked? They offer other walking tours as well! Learn more at Salida Walking Tours.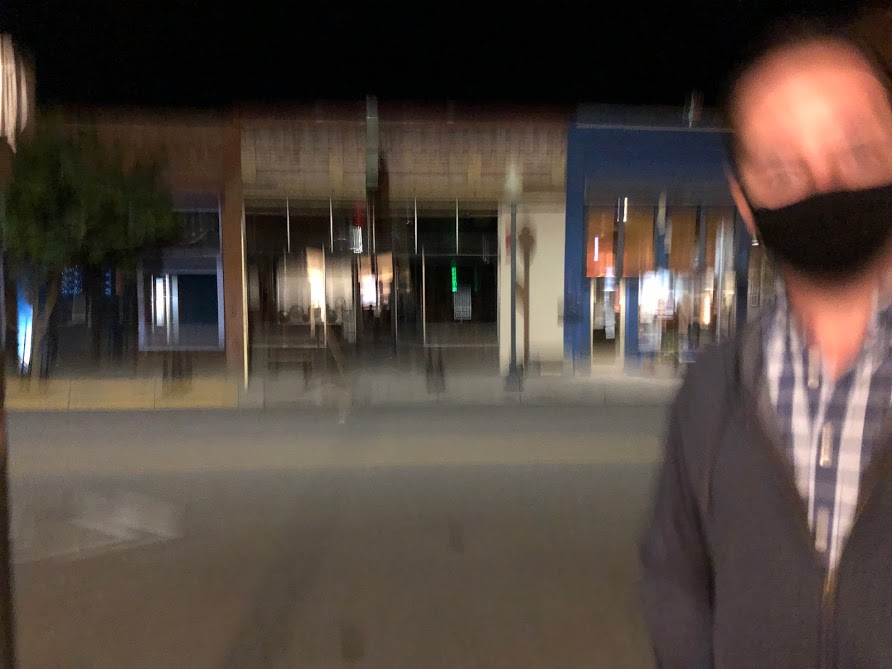 Like the post? Share it now!