London is one of my favorite cities in Europe and Rick and I will often try to start a European getaway here or end it in London – especially since there are convenient direct flights between London and Denver!
London is a great travel destination as the city has an excellent public transportation system, has tons of things to do to keep you busy for days, and everyone speaks English (which is good if you're coming from North America).
London is filled with fascinating history, royalty, Harry Potter, ghosts and creepy killers, and amazing spots for tea and historic pubs. It's truly a great travel destination and has something for everyone.
If you're planning your first trip to the city, check out our top five London travel tips to get the most out of your London experience!
Travel tips to know for London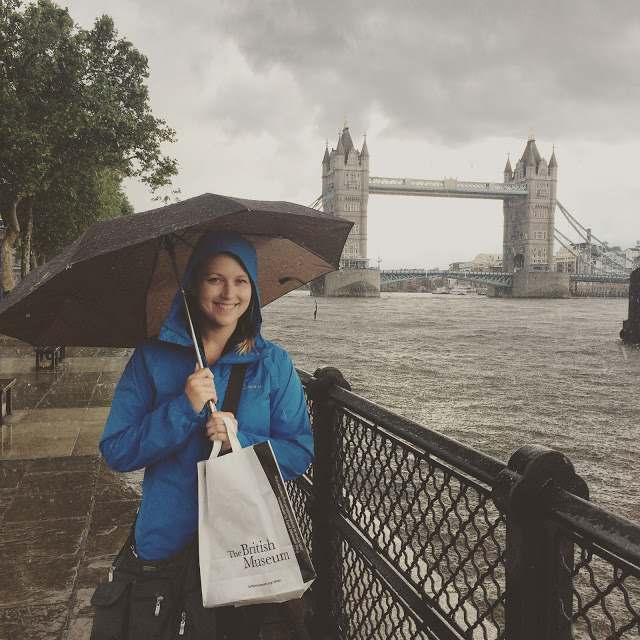 1. Packing
The London fog and rain jokes are funny because they're true. I think I've only been to London once when it didn't rain and it was during their freak heat wave of June 2018. Otherwise, I always make sure to pack a travel umbrella for my time in London.
For weather, your average temperatures (Fahrenheit) in London are as follows:
Spring: Low 40s to high 50s
Summer: Mid-50s to mid-70s
Fall: Low 50s to low 70s
Winter: Low to high 40s
Keep in mind that while in London, weather is reported in Celsius. 32 degrees F is 0 degrees C. To calculate Celsius temps into Fahrenheit, take the temperature in C and multiply it by 9/5 and then add 32.
(Temperature (C) x 1.8) + 32 = Temperature (F)
Beyond rain gear, you'll want to pack comfortable walking shoes or flats, a cross-body bag, and layerable clothing. Londoners tend to fall into two camps for style: conservative and sophisticated or edgy and quirky. You can't go wrong with blacks, neutrals, and solid-colored clothing while exploring London.
Be sure to pack a universal adapter or a UK-specific one (Type G), as well as a converter if you're bringing electronics that run on American voltage.
One of my newest favorite things to pack in my bag is my portable iPhone charging case. Since I take a billion pictures each day, my battery dies faster than I could shout, "God save the Queen!" I just have to pop my phone into this new case and charge it right back up – just in time for afternoon tea!
2. Currency and tipping
The United Kingdom uses the pound sterling as their currency though most places do accept major credit cards, like Visa and MasterCard. Like other countries in Europe, their smaller denominations are in coin form, so no £1 notes to carry around. Be sure to pack a coin purse to carry your change as you'll get lots of it.
You'll also want to get cash exchanged before arriving in London as the airport currency exchange charges high rates and your ATM will impose foreign transaction fees on each withdrawal.
When dining out, many restaurants will add a service charge of at least 10% or more, and that would count as your tip. If it's not on the bill, you can leave a 10% tip and call it good. If possible, leave your tip in cash or coin for easy collection.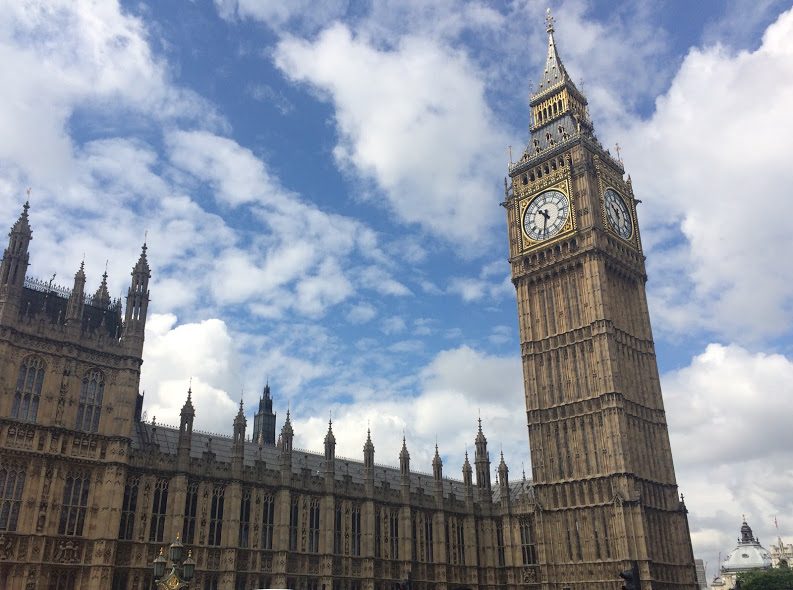 3. City layout
London has quite a few neighborhoods to explore, but if you want to be in the touristy parts and have easy access to the best things to do in London, consider these neighborhoods to start your adventure in:
Camden Town: Lively, alternative, nightclubs, touristy
City of London: Central, historic, Victorian architecture mixed with modern design, pubs, restaurants, top London sightseeing
Covent Garden: Cultural, touristy, lively, shopping
Kensington: History, museum central (V&A Museum, National History Museum, and Science Museum), parks and gardens
King's Cross: Lively, nightlife, Harry Potter, travel-focused (Eurostar), industrial
Notting Hill: Arts, music, shops, Notting Hill Carnival, cafes
Paddington: Touristy, Hyde Park, shops, Victorian architecture
Pimlico: Pubs, restaurants, galleries, relaxed
Soho: Trendy, young, foodies, multicultural, Chinatown, LGBT-friendly
West End: Modern, touristy, historic, spendy
Westminster: Top London sightseeing (Big Ben, Westminster Abbey, Buckingham Palace), touristy, busy
London is walkable, but fortunately they have fantastic public transportation, making it super easy to get around and see the parts of the city you want to explore further.
4. Transportation
The easiest way to get around London is on the Tube with your Oyster card. Buy a reloadable card and use it on the train and on the buses. There is a daily or weekly cap on your card, so once you've hit your limit, the rest of your travel for the day or week is free! Be sure to always tap in and tap out on your card to be charged the right fare and to reach your cap.
Rick and I prefer the Tube compared to the bus system as they're faster, have better routes and less traffic jams, and you don't have to battle the queues waiting for the bus.
You might be interested in taking a classic black cab to your next destination and that's a perfectly good way to get around the city. There are three levels of tariffs or prices on a ride in a black taxi, depending on the day and time, as well as how far you're going. For example, going one mile during all tariff times could range in cost from £6.20-10, but a six-mile journey during the day could range from £25-31 but at night it could be £31-34.
Please keep in mind that they drive on the left when walking or crossing the street! Fortunately, just look down at the ground and there are signs telling you which way to look.
5. The London Pass
Planning on seeing everything and trying to do everything there is to do in London on your trip? You might be interested in the London Pass!
This city pass card offers reduced or even free admission to certain attractions and landmarks and can cover the entirety of your trip with passes being good for one, two, three, six, or ten days. The pass has 80+ items and attractions loaded onto it, like:
A free hop-on, hop-off bus tour
The Tower of London
Tower Bridge
Windsor Castle
A Thames River cruise
Shakespeare's Globe Theatre
Westminster Abbey
Hampton Court Palace
St Paul's Cathedral
Kensington Palace
The view from the Shard
London Zoo
And so much more!
Like other city passes, some of the attractions included in the pass aren't that amazing or worth going out of your way for, but if you know you want to visit some of the iconic attractions in London or take part in different kinds of tours, the pass can be a good way to save money on tickets.
You can download The London Pass app to have everything downloaded on your phone, have a physical card mailed to you, or pick one up in London at a retailer. Just keep in mind that the passes are good for consecutive days. So if you're in London for three days and then off in Paris for three days before returning to London, you could lose out on the value of your card if you bought a 10-day pass.
London Pass prices (per adult):
A one-day pass: £79
A two-day pass: £100
A three-day pass: £127
A six-day pass: £171
A ten-day pass: £201
You can even buy an upgraded London Pass + travel to get a pre-loaded Oyster card with your purchase to make it easy to visit all the attractions included on your city pass.
Did we miss any travel tips for London? Tell us in the comments below or on Twitter!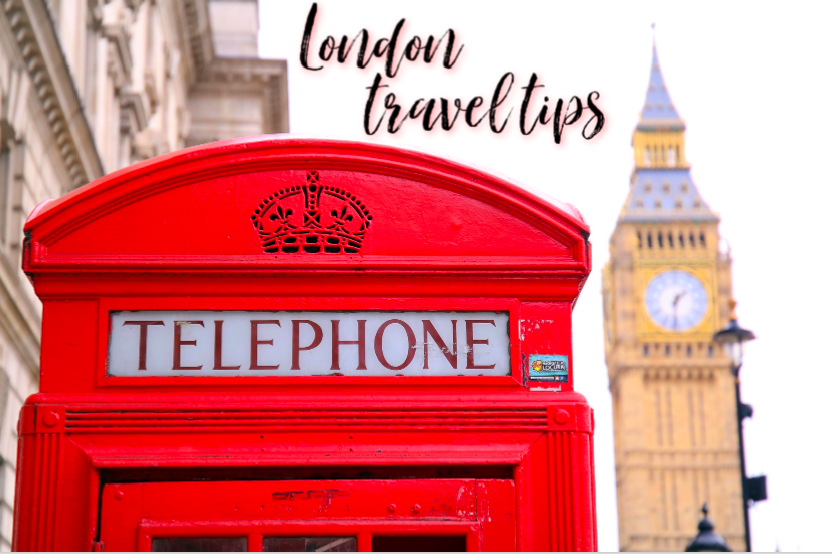 Like the post? Share it now!