February is upon us and it's time to declare our love for our partners! Some have symbolized their love by leaving a lock that's engraved with their initials on bridges around the globe. 
I would like to point out that I don't agree with leaving love locks behind as they can do more damage than people expect by adding weight the bridge wasn't designed to hold and putting the citizens of the bridge's city in danger of a collapse, or polluting the water of the city by tossing a metal key into the water below. 
That said, I do still think they're an interesting part of our travel culture and interesting to see the symbols of people's love from around the world – but perhaps just take a selfie in front of any of the leftover locks. 
I also do appreciate the efforts of some popular travel destinations by creating sculptures or stands where couples can safely leave love locks behind. 
If you want to check out some love lock bridges and feel the love, here are our picks for the best ones!
5 love lock bridge destinations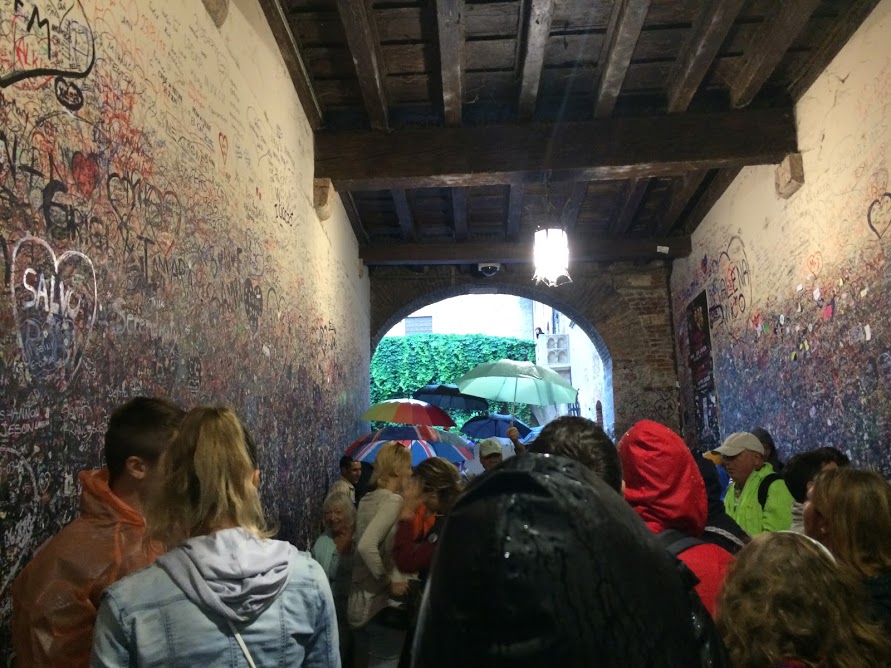 Verona, Italy
Feel like Romeo and Juliet (but let's leave out the death, please) as you commemorate your love in Verona. There are plenty of opportunities to express your feelings whether you leave a lock on the gate or write a love letter in the alleyway leading to Juliet's Balcony. 
Prague, Czechia
There's a small bridge in the Mala Strana neighborhood of Prague, near the Charles Bridge, that is known as the Love Lock Bridge. 
Ljubljana, Slovenia
Most don't seek out this bridge as it's named The Butcher's Bridge and has dark pieces of public art – but many think that's why this became the love lock bridge in Ljubljana, as a way to add balance back to the area. 
Cologne, Germany
In Cologne, head to the Hohenzollern Bridge and add your engraved lock to the fantastic collection of love locks. The city seems to welcome the additions, from locals and tourists alike, and you won't get fined in the city for leaving a symbol of your everlasting love behind. 
Moscow, Russia
Moscow took the public art approach on the Luzhkov Bridge by creating metal trees for lovers to affix their padlocks to. I like their approach as they're not banning the tradition but providing an alternative means to it that keeps everyone safe and preserves the city's structures. 
If you're willing to wait for a romantic destination that's also been home to love locks, then you'll want to visit the Via dell'Amore in Cinque Terre when it reopens. Right now estimates are between 2021 and 2023 for the romantic walking trail to reopen along the coast. The Lover's Lane been closed since 2012 after a rockslide and has been an ongoing project for the region. 
Have you left behind a love lock in your past travels? Share you story in the comments below!
Like the post? Share it now!