Love is in the air! Everywhere we look around! As Valentine's Day is tomorrow we thought it'd be fun to share the love and share the top 14 romantic destinations in the US!
While any city can instantly become romantic simply by traveling with your partner, these romantic travel destinations are recommended year-after-year for their romantic ambiance and great collection of things to do, and most importantly, places to indulge in great food with your significant other.
From cities with Old World charm and European influence to American cities crafting up decadent culinary creations or bottling magic at the vineyard, these destinations are perfect for couples looking for the perfect romantic getaway in the States.
Best romantic cities for your next couples' getaway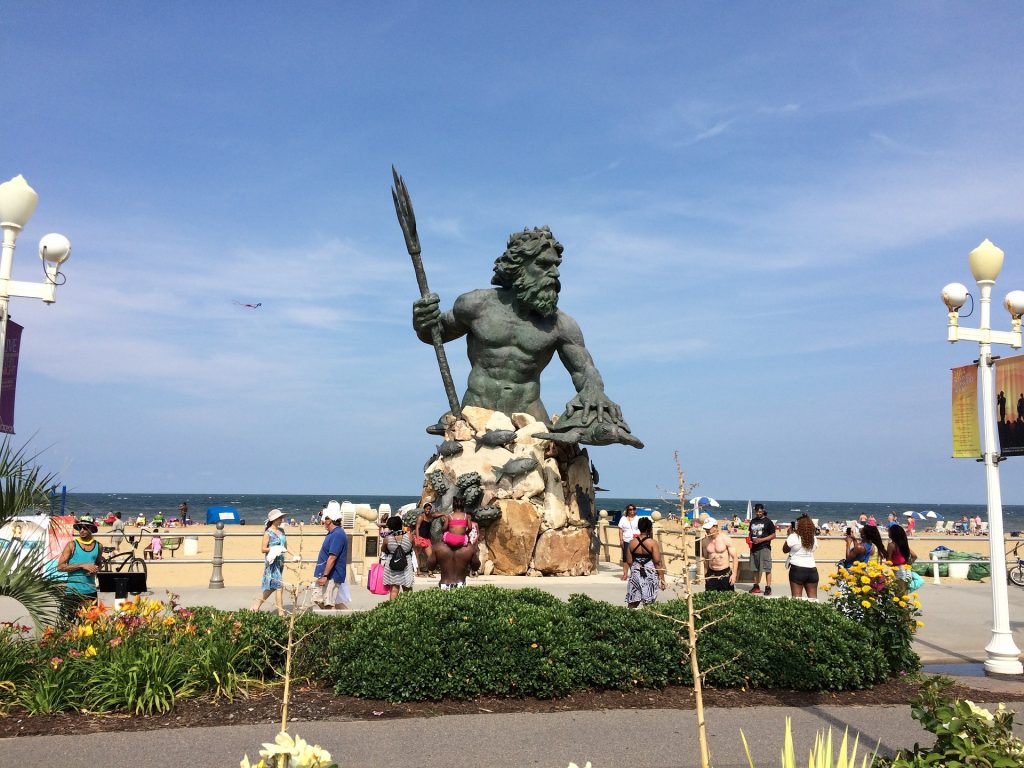 1. Virginia Beach, VA
With Virginia's slogan of Virginia is for Lovers, you can't go wrong with a great beach vacation along the East Coast in the charming and friendly city of Virginia Beach! Home to a glorious stretch of white sand, rolling waves, and plenty of live entertainment and concerts, Virginia Beach is a great option for those who want to sunbathe during the day but party at night.
There are also great activities, like biking, horseback riding, and adventure parks to fill your days if you need some time away from the sandy shore and boardwalk. You'll also find excellent and fresh seafood and fun happy hour spots to unwind after a hot day on the coast.
2. Napa Valley, CA
Have a toast to your relationship and share an exceptional bottle of wine in Napa Valley! Be sure to book tickets on the Napa Valley Wine Train, stay at a cozy and intimate B&B, and rent some bikes for old-fashioned fun with your grand amour.
With more than 400 wineries in the region you're sure to find a spot or two for a great wine tasting and there are some fantastic restaurants serving fresh Californian fare. You may also want to take your love to new heights with a scenic hot air balloon ride over the vineyards. 
3. San Francisco, CA
Beaches, Ghirardelli chocolate, iconic sights, and California wine? Sign us up! From a romantic picnic in front of the famous Painted Ladies (where I wouldn't mind a sighting of Uncle Jesse), to a selfie in front of the Golden Gate Bridge, San Francisco has plenty of things to do to keep a couple busy during a romantic getaway.
Learn about the history of Alcatraz Island, check out Chinatown, see the seals sunbathing from Pier 39, hop over to Sausalito for shopping and dining, and see why most leave their heart in San Francisco after a visit to this fantastic travel destination. 
4. Charleston, SC
Charleston is the destination for foodies and any couple can enjoy the romantic ambiance as they stroll hand-in-hand down the cobblestone streets while admiring the antebellum mansions or taking it to the next level of romance with a horse-drawn carriage ride in this charming city.
Opt for a bed and breakfast stay in Charleston for that Lowcountry hospitality before eating your way through the city. Known for oysters, cute cafes, and of course, southern cooking, Charleston is definitely the romantic travel destination to arrive hungry and you should plan to share a great meal with your partner. Might I suggest pairing a ghost tour with a food tour?
5. Honolulu, HI
Hawaii is always a classic choice for a romantic getaway with its stunning beaches, gorgeous sunsets, fresh seafood, tropical cocktails, and laid back attitude. Whether you want to hike up Diamond Head, surf and relax at Waikiki Beach, or visit the historic sites and memorials on this tropical paradise, you can't go wrong with a romantic getaway in Hawaii. 
6. Solvang, CA
Yeah, I know, California is getting another romantic destination on the list, but this one isn't your typical California city as it's a Danish village, about 45 minutes from Santa Barbara. It feels like you popped right into Europe but get to keep the great California weather. The town is home to windmills, bakeries, restaurants, wineries, and unique souvenir shops. You can either plan a little weekend getaway here or make it a stop along the way as you explore the greater California Coast.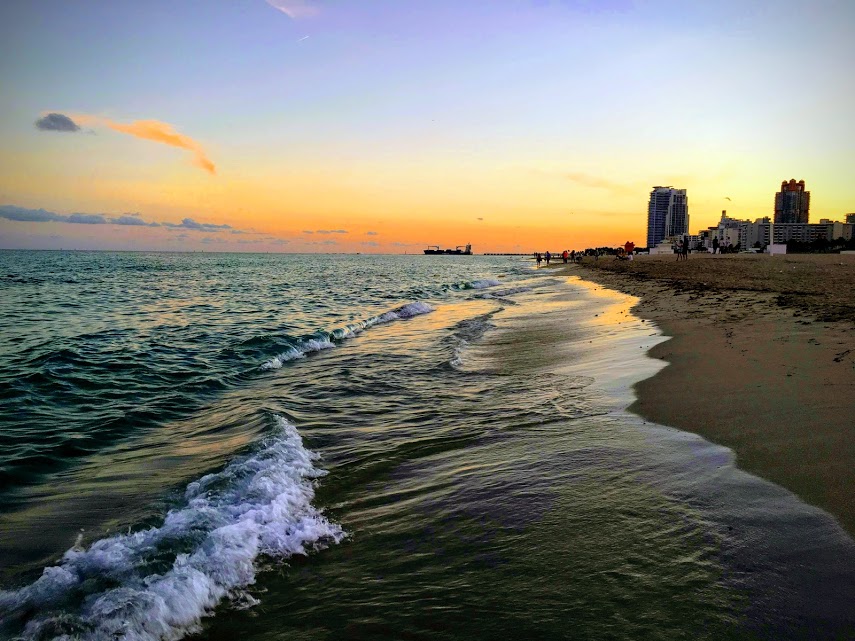 7. Miami, FL
Rick and I loved checking out Miami, especially Miami Beach, and would recommend it as a great romantic travel destination for anyone. With a great nightlife scene, dancing, fantastic beaches, and delicious Cuban food, you cannot go wrong with a getaway in Miami. I swear the sunsets we watched over the water were some of the prettiest I've ever seen as the purple clouds stretch out endlessly, and it's fun spotting the cruise liners float on by in the distance. 
8. Savannah, GA
Another Southern Belle for the list! Savannah also has a historic setting with cobblestone streets, beautiful mansions, artistic public squares (there are 22 of them!), and tons of places to eat amazing food – be sure to stop at Leopold's Ice Cream for a cool treat and to visit an ice cream shop that's been serving Georgians for more than 100 years. You can also stay active on your Savannah trip with river kayaking, walking tours, and strolling the nine blocks of River Street.
History buffs will fall in love with Savannah with its plethora of historic sites, and some of that history repeats itself nightly on a ghost tour of the city. If interested in the spooky side of Savannah, consider a tour of Bonaventure Cemetery. Savannah is a great choice for southern charm and romance in a weekend getaway. 
9. Las Vegas, NV
World-class cuisine, nightly entertainment, and trendy clubs await in Las Vegas. Known as Sin City, you can definitely get up to some devious fun in the desert, or you might opt for a romantic trip around the world without leaving the Strip! Get transported to ancient Egypt in The Luxor, see the bright lights of Vegas from above with a trip to the top of the Eiffel Tower in Paris, or go on a romantic gondola ride in The Venetian, all in one night.
Go all out during the day by renting a daybed or cabana by the pool, complete with food and drink service, schedule a couples' massage at any one of Vegas' top-rated spas, and be dazzled by Cirque du Soleil performances or be awed by magicians at night. There's no shortage of amazing things to do for couples in Las Vegas. 
10. Seattle, WA
Feel like a romantic walk in the rain? Seattle's your place! From gazing out over the city atop the Space Needle to visiting the first Starbucks together, Seattle has a lot to offer couples. With great fresh seafood, a good craft beer and cocktail scene, and plenty of things to do, like visiting the famous Pike Place Market, you won't be bored with your amour in Seattle.
I loved visiting Seattle and recognizing things from Frasier, and hey, Dr. Frasier Crane was on a quest to find love for 11 seasons and fell back in love with his hometown of Seattle so it's good enough for me!
11. New Orleans, LA
Another southern city filled with Old World charm and mystery with tales of vampires and other supernatural spirits still residing in stately homes and hotels. The Big Easy has a lively nightlife scene, hello Bourbon Street, great jazz music and clubs, fun festivals, as well as delicious food. Share some beignets and coffee with your love at the Cafe du Monde, stroll the French Quarter and admire the architecture, and savor some hurricanes and other southern libations as you explore New Orleans.
For an extra touch of romance, hop in a horse-drawn carriage near Jackson Square for an old-fashioned tour of the city. I also have to recommend a ghost tour in New Orleans that you should add to your itinerary to learn about the history of the city and its fascination with the otherworldly. 
12. Sedona, AZ
I visited Sedona frequently as a kid when my grandparents wintered in Phoenix and fell in love with it, and I can easily see why couples fall in love with it now. If you want gorgeous views, a relaxed atmosphere, and a romantic getaway, Sedona should be your travel destination of choice.
You can spend your day hiking the trails (there are 400 miles of them), surrounded by red rocks and cacti, discover Sedona's Secret 7, unwind at the spa, or uncork some fun along the Verde Valley Wine Trail and indulge in a few wine tastings. The city is also known for its great arts and culture scene, and for the most amazing art display, head outside at night for unbelievable stargazing, a work of art by Mother Nature herself. 
13. New York City, NY
Everyone loves NYC! The Big Apple, while busy and touristy is still a fantastic couples' travel destination with tons of things to see and do in the metropolitan city. With a guided tour for just about everything – history, TV shows, movie film locations, food, and sightseeing – you can easily fill your days in the city with not a moment to spare.
The city also touts perfect cocktail bars with scenic views, world-class dining, and of course, dinner and a show options with the productions held on Broadway. Take a romantic stroll through Central Park, visit the many museums, and stay up late into the night at the clubs and concert venues throughout the city. 
14. San Diego, CA
California just keeps popping up on the list of romantic cities in the US and it's easy to see why with the addition of San Diego. With year-round sun and mild weather, San Diego makes for a great romantic getaway with amazing beaches, a rich city center, fantastic breweries and wine bars, and the historic Gaslamp Quarter.
Rick and I did a fabulous food tour of the Gaslamp Quarter, which I highly recommend so you can learn about the history of the area and sample some amazing cuisine and cocktails. San Diego has definitely been my favorite spontaneous weekend getaway we've done together and I'd go back in a heartbeat. 
What's your favorite romantic destination in the US? Tell us in the comments below or give us a shout on Twitter!
Like the post? Share it now!