We may be partial as we call the Mile High City home, but I think Denver is one of the coolest cities around and should definitely be paid a visit – or two, or three.
With our city's rich history as a major city of the West, our creepy and spooky tales of ghosts and hauntings, and our spirits of today with our local, craft distilleries, breweries, and wineries, there's a lot of ground to cover in Denver and a lot of fun to be had.
Denver has plenty of activities to keep you busy on your vacation, but if you're looking to stretch your travel budget while in the Centennial State's capital, you might want to check out some of these free things to do in Denver!
From viewing amazing works of art to seeing wildlife enjoying wide open spaces, these are the best free activities in Denver, Colorado!
Denver's best free things to do
1. Colorado St. Capitol
You will have to plan in advance to take advantage of this free thing to do in Denver, but it'll be worth it to check out the Colorado State Capitol in all its marbled, stained glass, and gold glory. Admission is free for guided tours of the legislative chambers, but you should book a time slot a month in advance.
You can climb the 99 steps up to the open-air deck for incredible views of downtown Denver and the Rocky Mountains in the distance. Outside the Capitol, look for the 13th step and stand at exactly 5,280 ft. above sea level.
2. Denver Mint
You won't have to pay any money to see where your money is printed by visiting the Denver U.S. Mint! Be prepared to get up early on your Denver getaway as you can only get tickets the day of at the Tour Information window on Cherokee Street, between West Colfax Ave. and West 14th Ave. You'll probably see the line before you see the window, which opens at 7 a.m., Monday through Thursday.
Tours run at 8 a.m., 9:30 a.m., 11 a.m., 12:30 p.m., 2 p.m., and 3:30 p.m., and last about 45 minutes. See how the Mint produces coins, learn about the Mint's history, and see cool examples of older coins on the tour.
3. Hammond's Candy
Satisfy your sweet tooth by taking a candy factory tour at Hammond's. Since 1920, this factory has been providing Denver with sweet treats like candy canes and lollipops and now provides free tours of its facility and a good sample or two for quality testing.
4. Union Station
"Travel by train" the sign atop Union Station tells you, but Union Station has become more than just a transportation hub, even though it still has Amtrak and light rail lines for Denver's RTD, it's now a bustling center with bars, restaurants, and a small outfit of Tattered Cover. It's a great spot to get a cocktail, especially at Cooper Lounge with its great view of LoDo, get some ice cream, or if you're up for a bit of wait, coming for brunch at Snooze.
During the winter, Union Station is packed as people admire the gigantic Christmas tree, get some fun cocktails at Terminal Bar, and generally avoid being out in the Colorado cold.
5. 16th St. Mall
Walk the popular pedestrian mall and peruse the many shops, restaurants, hotels, and movie theater and bowling alley complex that dot the path. If you want to add a bit of romance to your Denver vacation, be sure to inquire about a horse-drawn carriage ride down the mall!
There's also the free MallRide, a shuttle bus, that can quickly zip you up or down if you need to get from one to the other in a hurry. Since it's a pedestrian mall, the street is closed to other traffic, only MallRide buses, cop cars, and carriages can go down the street.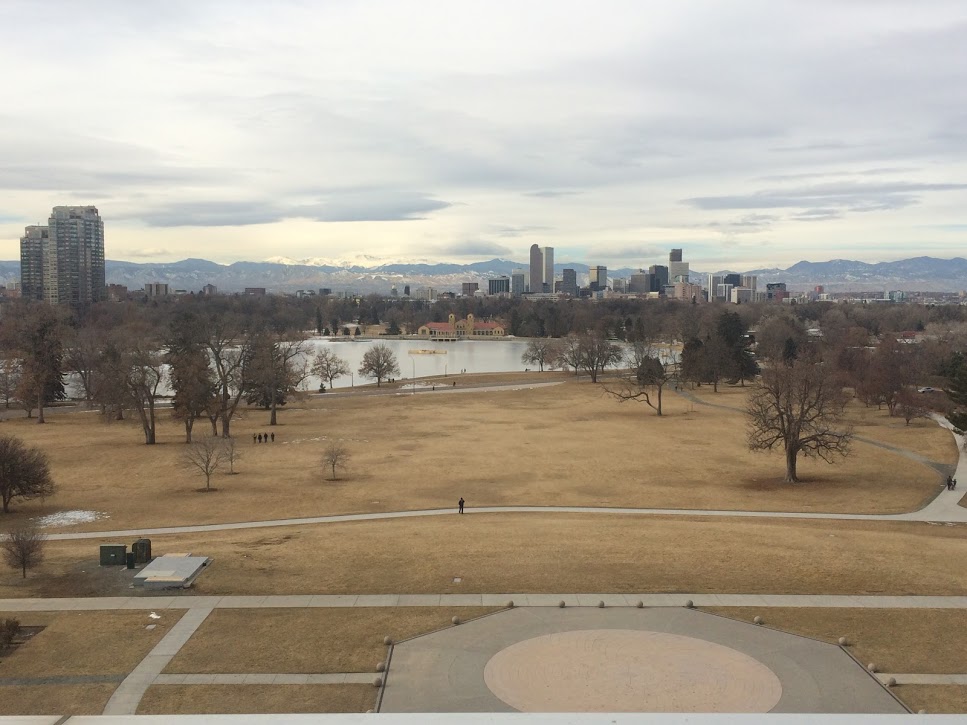 6. Explore Denver's parks and trails
Visit some of Denver's popular weekend hangouts and get a bit of nature in in your visit by exploring our parks and trails. Denver's parks system was modeled on Paris and their abundance of green space in the city.
Washington Park is a great spot if you want to bike, run, walk, or join the many people setting up volleyball nets or games of frisbee.
Cheesman Park is another good option, especially if you want a little macabre feeling to your experience. Cheesman Park was once a cemetery but repurposed as a park in the late 1800s. Unfortunately, the guy hired to move the bodies did not exceed expectations and left quite a few bodies behind. That still pop up to this day.
City Park is another good green space and especially popular in the summer with the City Park Summer Jazz events, June to August. Head to the park on Sunday evenings in the summer for free jazz concerts at 6 p.m.
Skyline Park is in downtown and a bit different from the other options listed above. Located on the 16th St. Mall, this park changes throughout the year to be a beer garden, a mini golf course, an ice skating rink, and even hosts movies on the green.
Cherry Creek Trail is a runner's and cyclist's dream as it spans over 40 miles with stretches of the trail in downtown, the Cherry Creek neighborhood, and up by grasslands and open spaces. Some parts of the trail are split and are for bicyclists or walkers/runners only, so pay attention to the signage!
7. Red Rocks
Just outside of Denver is the famous Red Rocks Park & Amphitheatre! You won't be able to catch a concert here for free, but you can run the rocks – join the locals as they run up and down the stairs, do jumping jacks, or jump from level to level – for free. Nearby, there are some hiking trails in the surrounding park if you want to immerse yourself in the beauty of this area and see all the gorgeous red rock formations. 
If you loved Jurassic Park, you might also want to check out Dinosaur Ridge while you're in Morrison and follow the footprints of dinosaurs that roamed the earth 150 million years ago!
8. Brewery tours
Denver is known for its craft beer scene and with some offering free brewery tours, why not indulge in some suds? 
Great Divide Brewery tour
Great Divide in Ballpark has a free 30-minute tour for guests 21 and older, but it is limited to the first 20 people so get there early as they don't take reservations!
Great Divide Brewery tours are offered Monday – Friday at 3, 4, and 5 p.m. and on Saturday and Sunday at 2, 3, 4, 5, and 6 p.m. 
Coors Brewery Tour
Okay, technically Coors is in Golden, Colorado, but it's close enough and is a fun brewery tour experience so it's worth the quick drive to Golden. On this free tour, you'll learn about the history of Coors which has been brewing beer since 1873, its founder Adolph Coors, and see how it's all made. At the end of the tour, sample some of Coors' flagship beers and relax in their tasting room. 
9. Rocky Mountain Arsenal National Wildlife Refuge
Want to see some wildlife when checking out Denver? Head over to the Rocky Mountain Arsenal National Wildlife Refuge, up in Commerce City, to check out the 15,000-acre wildlife sanctuary. 
There's an 11-mile drive you can take through the refuge, or take a walk on its 10 miles of hiking trails and keep your eyes peeled for bison, deer, owls, hawks, and prairie dogs. I'll be honest, I used to work near the RMANWR, and you can hear the prairie dogs well before you see them!
The refuge is open every day, from sunrise to sunset, and is always free to visit if you want a little wildlife watching in your Mile High City adventure. 
10. Denver Festivals & free days
Add some art and culture to your visit by timing your Denver vacation over one of our free festivals or free days at our cool museums!
Santa Fe Arts District's First Friday Art Walk
Check out the unique art and photography galleries of the Santa Fe Arts District on the first Friday of each month when many of the artists open their doors for you to come explore. 
Denver Art Museum First Saturday
The first Saturday of every month means free entry to the Denver Art Museum (DAM), though they do have additional freebie days throughout the year. Explore the unique art galleries and exhibits for free, just be prepared for some crowds as this is a popular way to spend a Saturday morning in the city. Check the calendar before you go!
Free admission at the Denver Botanic Gardens
The Denver Botanic Gardens also offers fee-free entry on certain days throughout the year, most often coinciding with bank holidays, but check the calendar before you plan your visit. The Botanic Gardens has about one free day per month, though none in May, September, October, or December. 
Free admission at the Denver Museum of Nature & Science
The Denver Museum of Nature & Science offers a mix of free days and free nights – if you want something cool to do in the evening! They typically have one or two free days or nights during each month, so your chances are good of getting to explore the museum for free at some point. Check out their pricing and discounts page for free admission dates!
Denver Zoo free admission
Right next to the Denver Museum of Nature & Science is the Denver Zoo, which also offers free days! Visit with the many animals that call the zoo home, like Asian elephants, African lions, Amur tigers, African penguins, otters, Bactrian camels, cheetahs, zebras, and more. Visit their site to check the calendar of fee-free days.
Many thanks to the Scientific & Cultural Facilities District for these free days in Denver!
You could also wait for a free event or festival in the city to add some affordable fun to your Denver trip.
Popular free events in Denver
New Year's Eve fireworks
Denver Chalk Art Festival
Denver PrideFest
Cherry Creek Arts Festival
Taste of Colorado
Denver Food & Wine Festival
Oktoberfest
Denver Parade of Lights
Christkindlmarkt
Please note that food and drinks might cost you extra. 
Have you done any of these fun free things to do in Denver? Tell us about your experience in the comments below or on Facebook!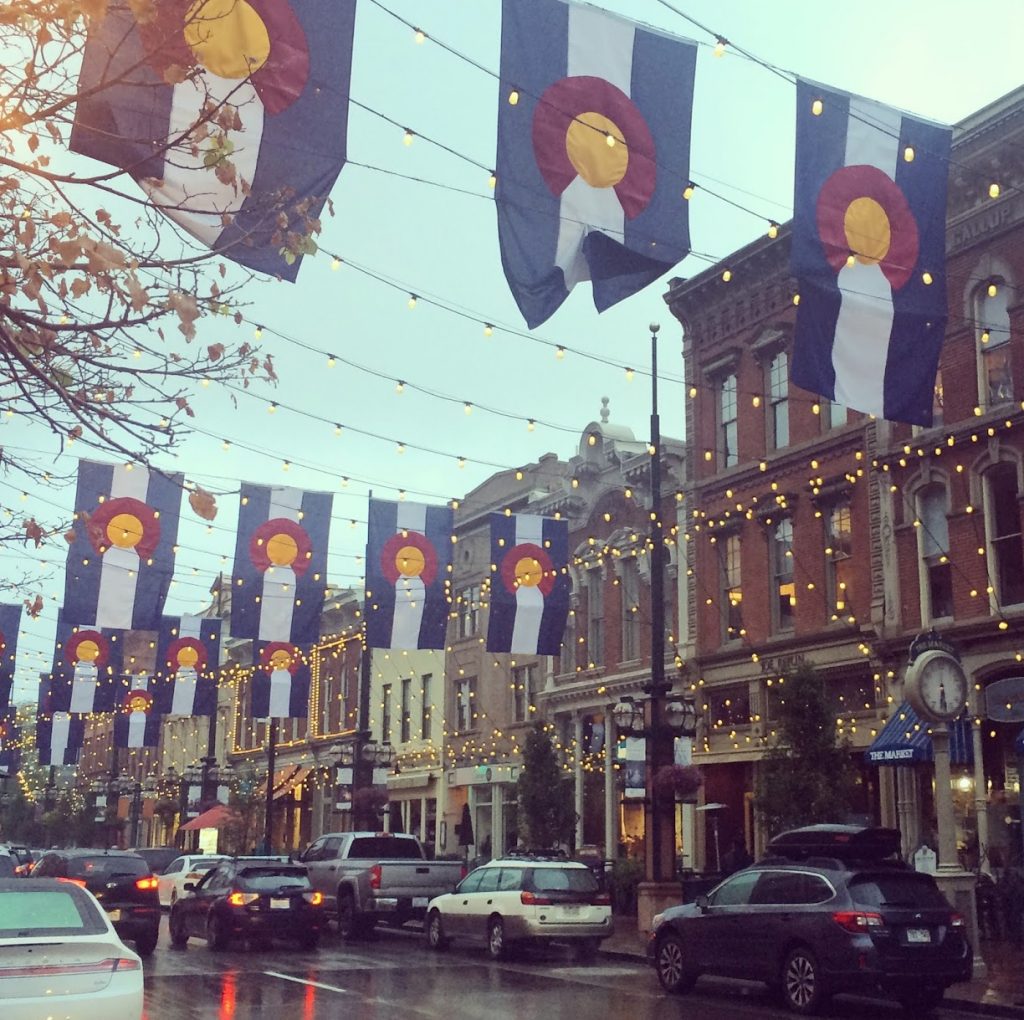 Like the post? Share it now!