Rick and I have traveled with EF Go Ahead in the past and were excited to hear about their new tour offerings during the COVID-19 pandemic, their Online Escapes, so people can still enjoy travel experiences from the safety of home.
These new Online Escapes are live streamed events (on Zoom) covering a range of different topics and hosted in fun travel destinations like Italy, Spain, Egypt, Costa Rica, Peru, and more. You can learn how to cook authentic meals, virtually tour farms or pineapple plantations, or learn about a country's history, culture, and art.
The hosts are also partners during regular tours, so it's a great option if you want a little taste of what a Go Ahead tour excursion is like. The proceeds also support the hosts who can't run regular tours or excursions right now, and Go Ahead is donating to Feeding America to help families in need.
We got to join a few of these virtual travel events and if you're thinking of booking one, check out our review of Go Ahead's Online Escapes!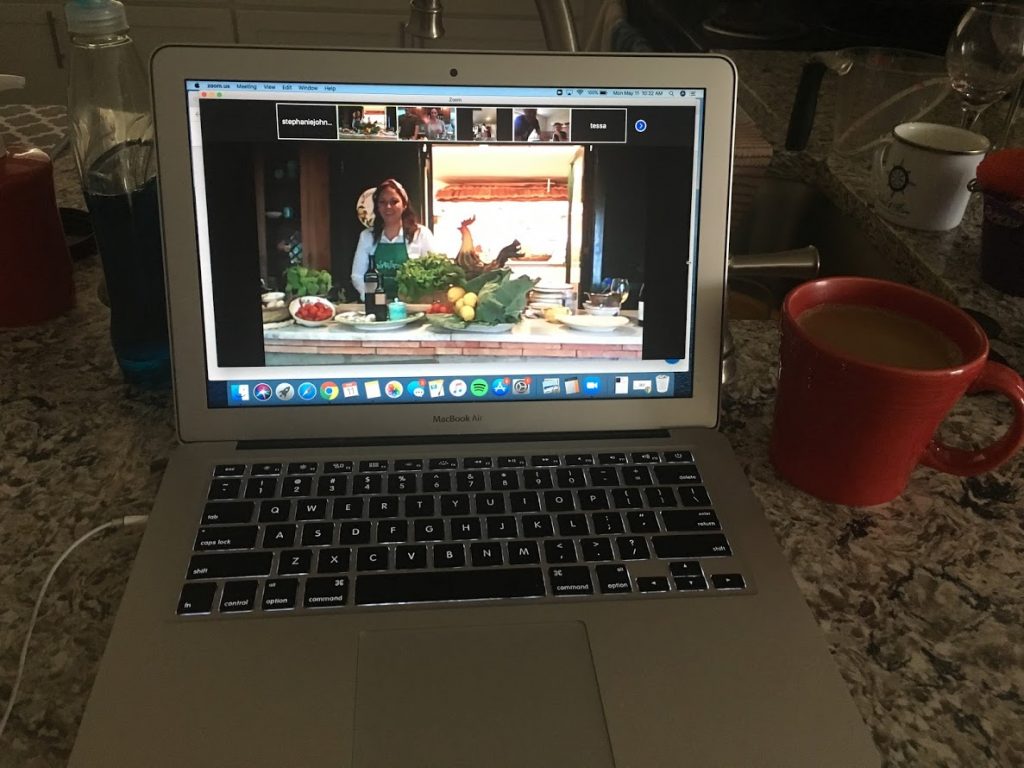 Cook Ravioli with an Italian Chef
Time: 1.5 hours
This was our first Online Escape experience and the host, Francesca, was excellent and kept up a nice pace for this cooking class. During it, we learned how to make ravioli alla caprese, or cheese ravioli, in a fresh and homemade tomato sauce.
The recipe was easy to follow as were her instructions. I also liked how Francesca showed different methods of cutting the ravioli since we don't own a pasta cutter as well as her suggestions of what wine we should pair with the pasta – after having a few sips while we cook! Francesca would take time to check in with everyone and see if there were any questions or if we needed clarification on how much of an ingredient we needed.
This one felt like a fun daytime date while learning how to make an authentic and tasty Italian dish.
Demystifying Ancient Egypt with an Egyptologist
Time: 1 hour
Rick didn't join me for this class as he's not as obsessed with Egypt as I am. This class was about an hour where Samia, a tour director and Egyptologist, shared the interesting history of Egypt and talked about Alexandria, the importance of the Nile, as well talked about the construction of the pyramids and the mummification process.
This Online Escape felt more like a class or lecture where Samia talked and showed us pictures of what she was referencing instead of an interactive experience like the ravioli class. That's not to say it wasn't as good, it just had a different feel to it.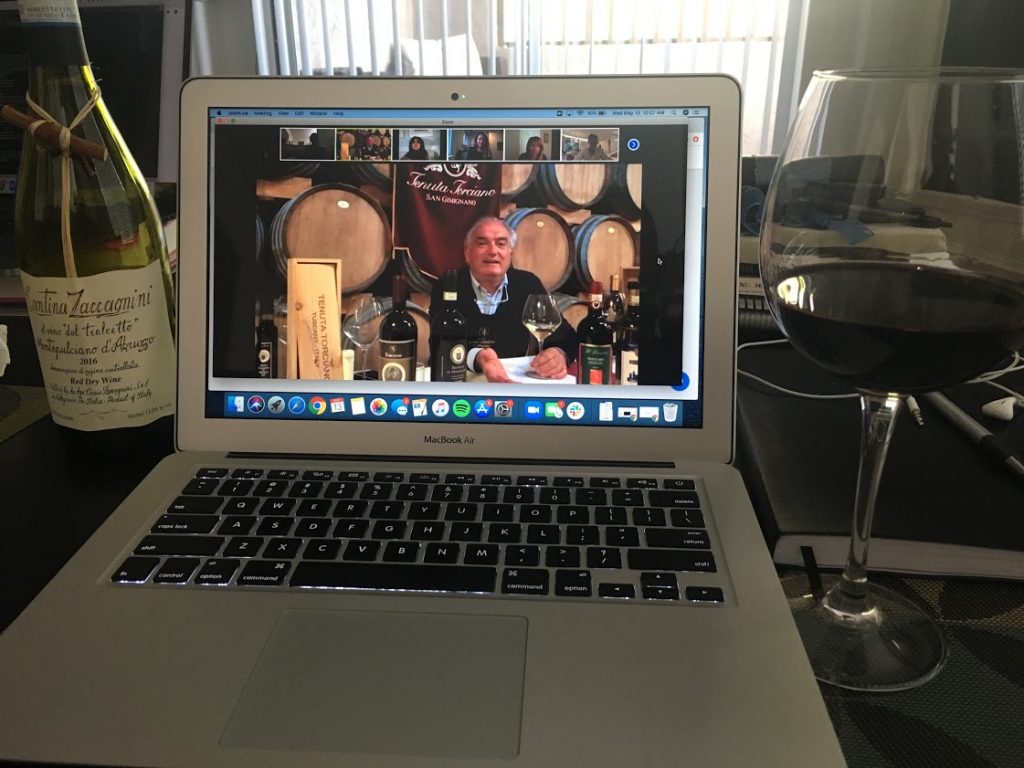 Sip Wine & Tour a Tuscan Vineyard
Time: 45 minutes
This is the first one we signed up for as we visited this particular winery on our tour with Go Ahead of Spain, France, and Italy. Pierluigi, the host, is the owner of Torciano winery in Tuscany and he takes you on a tour of the vineyard and then into the tasting room for a course on wine tasting – both white and red! Learn how to swirl, sniff, and savor your wine like a pro!
His family has been making wine here for 300 years and their dedication to quality shows in the wines they produce – we brought a bottle home that will keep for the next 20 years or so. While we didn't crack that open for the Online Escape, we had another bottle of Italian red and Pierluigi made sure to tell everyone to drink what you love and not worry so much about the perfect pairing.
Overall, I thought these events were fun and educational but I'd definitely recommend one that's a bit more interactive to get more out of the experience, like a cooking class or the wine tasting one. I do wish they had more options for times, which I know is out of their control with the range of time zones they're spanning and where the hosts live, but for example, our wine tasting was at 9:30 in the morning. Good thing we're working from home!
I do think this is a cool way to do some traveling while under quarantine as well as support local tour guides and farmers who can't welcome us in person at this time.
Quick tips for attending these Online Escapes
Install Zoom: These live stream events use Zoom so I'd recommend downloading and installing it before your event or accessing your event 15 minutes before the start time to get everything set up.
Be prepared: If you're taking a cooking class, your confirmation email tells you exactly what you need to have on hand for the event so have it out and ready, unless you're just planning to watch and take notes and try your hand at it later.
Go on mute: Be courteous to your fellow online travelers and put yourself on mute unless you have a question or the host is asking questions. There were times when attendees were talking to others and talking over the host, making it hard for everyone to hear.
Be camera-ready: Obviously this is a personal preference whether you let Zoom access your camera or not but I found most people did use their camera while tuning in.
Know it's okay to ask questions: All of our hosts encouraged us to speak up with questions or would take breaks to allow us to ask what we wanted. Don't feel shy or feel like you shouldn't ask anything during your online tour.
Have fun!: Are you sitting on your couch or hanging out in your kitchen instead of traveling? Sure, but just enjoy this experience for what it is and have fun with it! Or treat like a teaser of a future excursion you could do on a tour!
Ready for a virtual adventure? Check out the travel experiences you can book with Go Ahead Online Escapes!
Like the post? Share it now!