Packing can be a pain but pales in comparison to realizing you forgot to pack something important for your trip.
There are great packing lists out there for different destinations or types of vacations that make sure you pack the things like: good walking shoes, a waterproof jacket, flip-flops, a swimsuit and cover up, and so on, but what about the smaller things you should always take no matter where you're going?
Rick and I have started a standard packing list that includes things we don't normally think to pack as we overlook them or simply forget them.
Check out the list of our 10 must-have items in any packing list!
10 items to always pack for any trip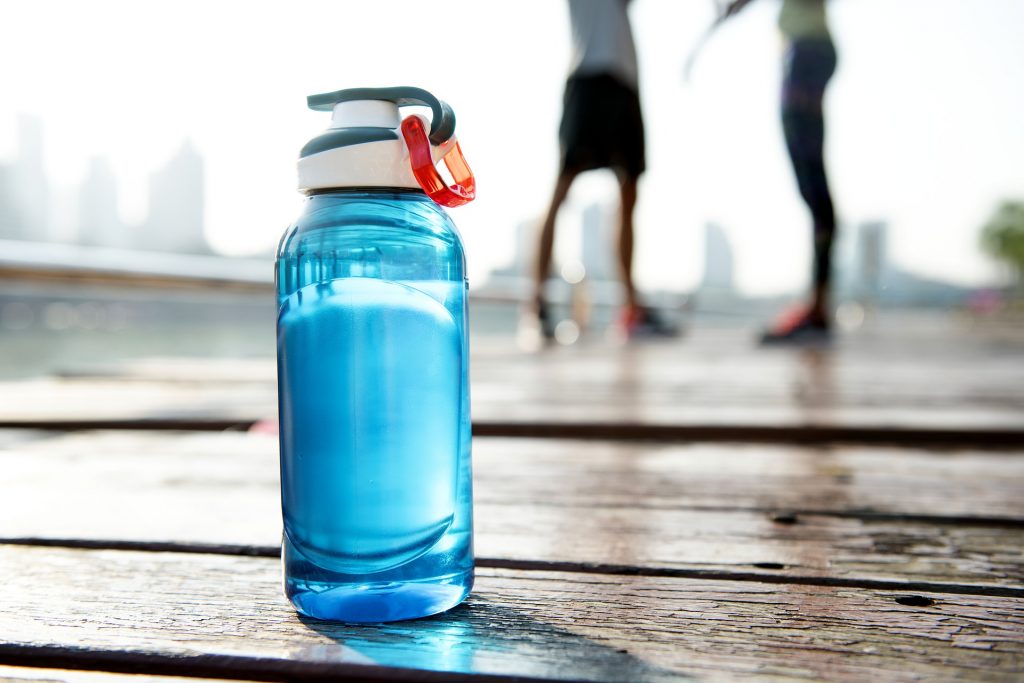 1. A water bottle
Staying hydrated is important every day, but even more so when flying, gaining altitude at your travel destination, and adding more activity to your day.
Whether you want a standard BPA-free bottle or a collapsible option for easy packing, be sure to take a water bottle with you on every trip instead of wasting plastic by buying new water bottles each time you go somewhere.
2. Hand sanitizer
Airports, planes, restaurants, hotels, Lyft cars, public transportation, and bathrooms, these are all hot spots for germs. Pack some travel-sized hand sanitizer to hold you over until you can wash your hands with soap and hot water.
3. Sunscreen
Protect your skin from harmful UVA and UVB rays by always applying sunscreen. For women, we should also try to pack foundation that has sunscreen built in or use a BB cream with SPF and use a lip balm with SPF to better protect the sensitive skin on your face. 
Aim for an SPF of 30 or higher and take it with you as you're out and about so you can re-apply every few hours.
4. First aid kit and pain relievers
Cut yourself shaving? Nick your knee on the coffee table in the hotel room? I always tell myself to pack band aids and then forget them and then desperately need one while I'm on vacation. Throw a few band aids in a travel-sized first aid kit to be prepared for any cuts and scrapes.
You'll also want to pack any daily medications, pain relievers, Tums or Pepto, DayQuil, and of course any birth control in your bag. No one wants to suffer all day long from a headache or cold symptoms while traveling.
5. Floss
When your toiletries bag is getting crammed, floss is often one of the first things to go to make room for other things. No problem! Pack it in your suitcase or toss it in your backpack or purse.
Flossing is vital to your dental health and do you really want to lose out on precious sleep trying to dislodge a bit of food from between your teeth that your toothbrush couldn't reach?
6. Tweezers
I do not go anywhere without having some tweezers in my bag to pluck stray eyebrows or eyelashes and they can come in handy if you accidentally get a sliver in your finger.
7. Tissues
You never know when you might have to go, and with the recent TP shortage, it can be hard to come by toilet paper while traveling. Put a pack or two of travel-sized tissues in your purse or day bag in case you find yourself in a bind in the bathroom.
8. Lip balm
New environments can wreck havoc on your hair and skin. Really dry environments can quickly lead to chapped and irritated lips. Have a moisturizing lip balm in your bag, preferably one with SPF!
9. Sunglasses
When you're leaving first thing in the morning or have a late night flight it can be easy to forget packing a pair of sunglasses – and a case to protect them.
For beach vacations I always pack a second or sometimes even third pair in my carry-on or checked bag just in case my first pair break or get swept away in the ocean. Never hurts to be too careful when it comes to eyewear!
10. Chargers
My phone has the battery life of a fruit fly and can't make it more than a day without losing power so I'm charging my phone right up until it's time to walk out the door – and that makes it very easy to forget to pack my chargers.
Double check you have your charging cords and plugs or if you're like me, put a sticky note on your purse reminding you to pack your charger after charging up your device!
What other items do you include in your packing must-haves? Share your thoughts in the comments below! Interested in more packing tips? Learn how I packed for two weeks in Europe in a carry-on!
Like the post? Share it now!