There are hotels we like to visit again and again and call our favorite haunts and there are some hotels that are just straight up haunted. If you love all things ghostly and ghastly, even when Halloween isn't right around the corner, these haunted hotels in the US might be right up your alley!
I love staying at haunted hotels and going on hosted ghost tours of the properties to learn more about the hotel's history, its hauntings, and hear some spooky stories. We've already covered some of the most haunted hotels in Colorado so this time I'm sharing the most haunted hotels across the country – though Colorado still makes the list!
From hotels that house celebrities of the past to hotels that just give off creepy vibes, there are some fantastic options if you're looking to check in (and hopefully check out) of some of the most haunted hotels across the United States.
Maybe you'll become the next Stephen King and be inspired by the scary stories you hear during your stay at one of these hotels and write your own spooky book about your experiences!
Ready to plan your stay? Good, the thrills and chills never end at these haunted US hotels!
Top 10 haunted hotels in the US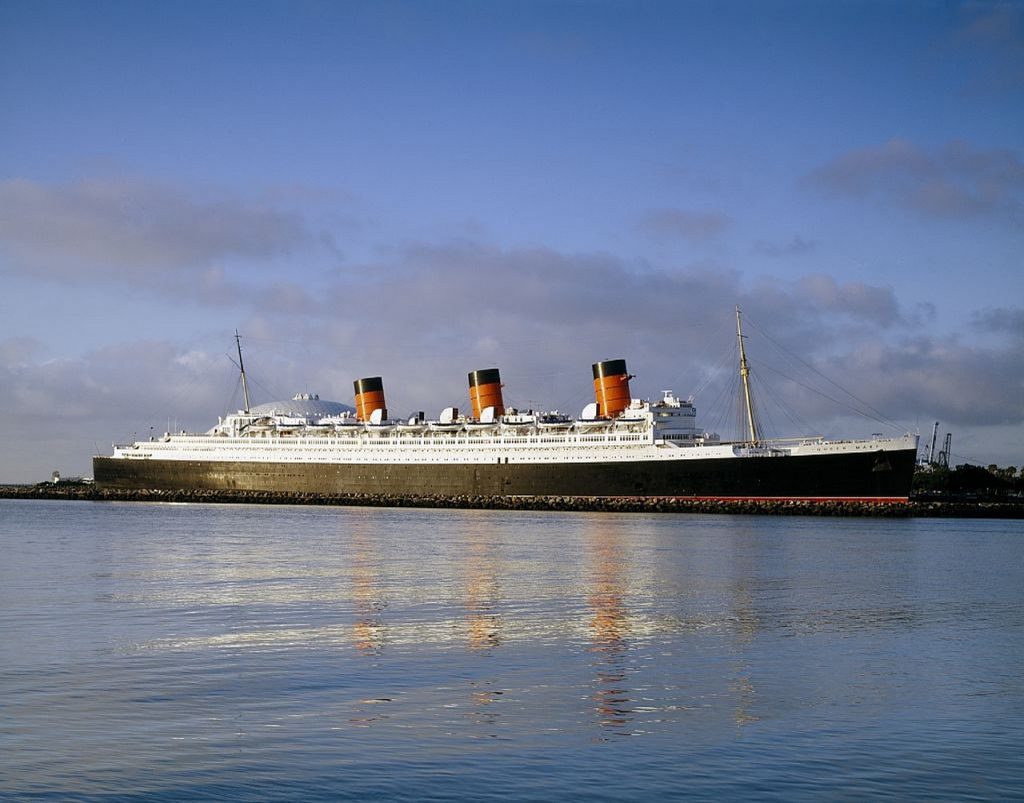 1. The Queen Mary, Long Beach, California
Come aboard the cruise liner that's been turned into a hotel after permanently docking in Long Beach. The Queen Mary embraces its haunted nature and hosts several ghost tours and welcomes paranormal investigations if you want to find the ship's resident ghosts, including a sailor, a lady in white, and some kids who like to hang out by the pool like regular kids. The Queen Mary has been named one of the Top 10 Most Haunted Places in America by Time magazine and is a popular spooky hotel for believers.
2. The Hollywood Roosevelt, Hollywood, California
Built in the late 1920s, this hotel is most famous for its famous Hollywood ghostly apparition, that of Marilyn Monroe. It's said that she lived here for two years before her career took off and often appears in a glamorous dress in a full-length mirror. Room 928 is also said to be haunted by actor Montgomery Cliff, so if you really want to get the full Hollywood experience, you better check into this hotel! Other sightings of paranormal activity include orbs showing up in photographs, unexplainable cold spots, as well as weird phone calls to the reception desk, from rooms that are unoccupied.
3. The Stanley Hotel, Estes Park, Colorado
Maybe check that the whiskey bar's bartender is real before taking a sip of your drink as the Stanley Hotel was the inspiration for The Shining by Stephen King. The Stanley also embraces its haunted status and offers a variety of ghost tours, paranormal investigations, and The Shining-themed events around Halloween. Plus, the hotel has its own channel where it plays the 1980 movie on loop.
The most frequently sighted apparitions are that of F.O. Stanley, the original owner, and his wife, Flora. They're friendly ghosts and F.O. is said to be partial to appearing to children if they're lost or got separated from their parents and Flora likes to make her presence known by playing the piano. Room 217 is one of the most popular rooms as it's said to be the most haunted though it's haunted by a maid who still tends to some of her duties by unpacking or packing up guests' clothing.
Interested in the Stanley Hotel? Read our review of our ghost tour there!
4. Hawthorne Hotel, Salem, Massachusetts
With its wicked history, Salem is home to some amazing haunted places and some incredible supernatural activity and its Hawthorne Hotel is well-known for some paranormal happenings. The hotel's guests have reported flickering lights, furniture moving on its own accord, unexplained apparitions, and faucets turning on and off by themselves. Room 325 is responsible for the majority of the reports of the paranormal, but room 612 holds its own with reports of a woman walking through the walls and out in the hall on the sixth floor.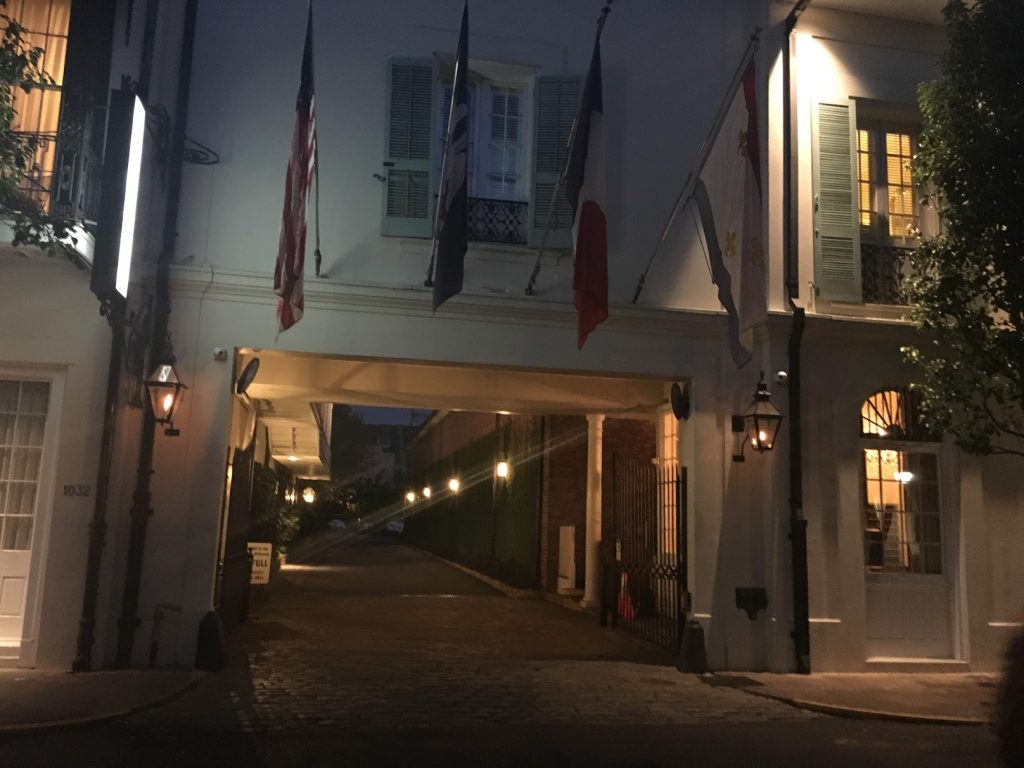 5. Hotel Provincial, New Orleans, Louisiana
This hotel was actually a stop on my ghost tour of New Orleans as it was once a hospital for Confederate soldiers and is a hotbed of ghostly sightings and strange phenomena. Guests have reported going into their rooms and finding blood stains on the bedding, spotting apparitions of soldiers, surgeons, and nurses, as well as some guests having their fingers licked by ghostly dogs that acted as therapy animals for the soldiers. 
6. Bourbon Orleans, New Orleans, Louisiana
Yes, New Orleans gets two hotels on this list as the Bourbon Orleans is quite the haunted hotel! In past lives, the hotel served as a ballroom and theater, a convent, and an orphanage so it's got a wide range of ghostly encounters waiting for you! Reports include sightings of soldiers, women and children, and a dancer who used to perform in the theater. The third and sixth floors are most often in the reports of paranormal activity at this hotel.
7. Battery Carriage House, Charleston, South Carolina
The Battery Carriage House touts itself as Charleston's most haunted inn and even shares information about its sightings on its website! Check into room 10 and you might spot the gentleman, or go into room 8 and find the headless torso and get the feeling that something is hovering over you, or room 3 is said to be haunted not by a particular figure but by several energies which appear as orbs when photographed.
8. Crescent Hotel & Spa, Eureka Springs, Arkansas
The property dates back to 1886 so it's no surprise this hotel has a few ghosts roaming about. Popular sightings include that of Michael, a man who helped build the hotel, Theodora, a patient from when the property was a hospital, and the Victorian lady who likes to watch you while you sleep. There's also Morris the cat who likes to make appearances around the hotel.
9. The Red Lion Inn, Stockbridge, Massachusetts
Standing since the late 1700s, this property is popular among paranormal investigators, especially the fourth floor which has the most activity. Guests have spotted a young girl holding some flowers and a man in a top hat, as well as experienced electrical problems in their rooms, strange noises, and random cold spots.
10. La Fonda, Santa Fe, New Mexico
Santa Fe may be known for its arts scene but it's also got a few ghost stories to share, especially those that happen at La Fonda. Most frequently sighted is John P. Slough, the Chief Justice of the Territorial Supreme Court, who was shot to death in the lobby in 1867, as well as the upset salesman who committed suicide outside the gambling hall by jumping into the hotel's well after losing a game.
Have you stayed at any of these US haunted hotels? Share your spooky experience in the comments below or tell us on Facebook!
Happy Halloween!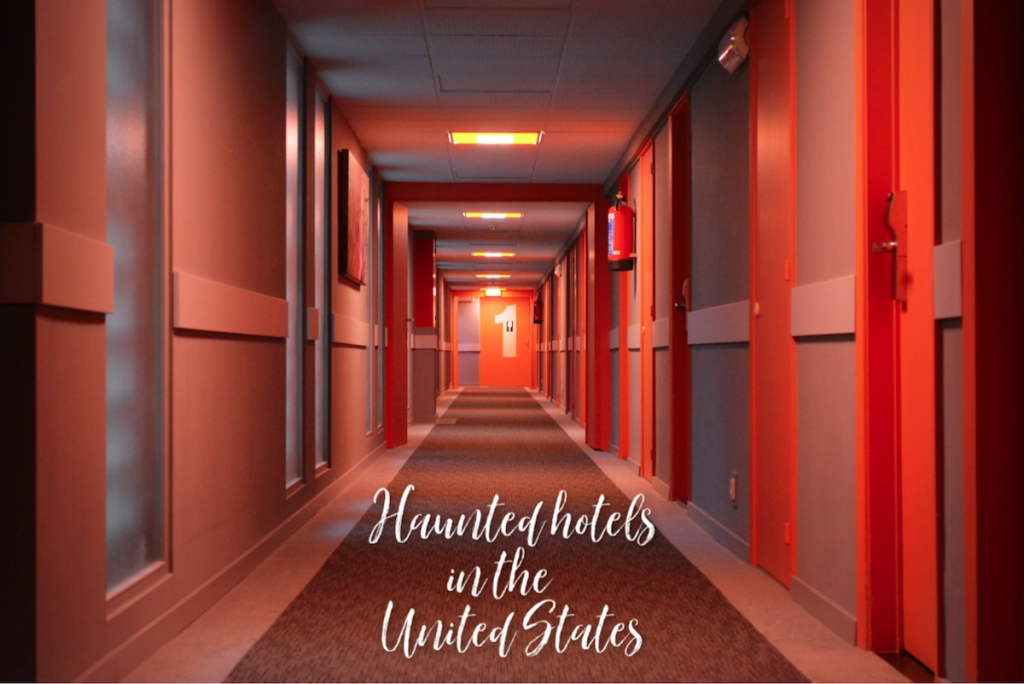 Like the post? Share it now!