In honor of Independence Day, we're highlighting four awesome American cities known for their deep ties to America's history and also known for their distinctive vibe and culture. While it's extremely hard to narrow it down to just four, I had to stick with a theme and wanted to spread it out across the country. I'm sure I could have listed four major cities on the East Coast alone!
Each of these cities live up to their name as a top tourist destination in the U.S. and each have their own charm and character. See historic landmarks and neighborhoods, follow the footsteps of historic trailblazers, and discover each city's distinctive personality.
Top four U.S. cities for culture and history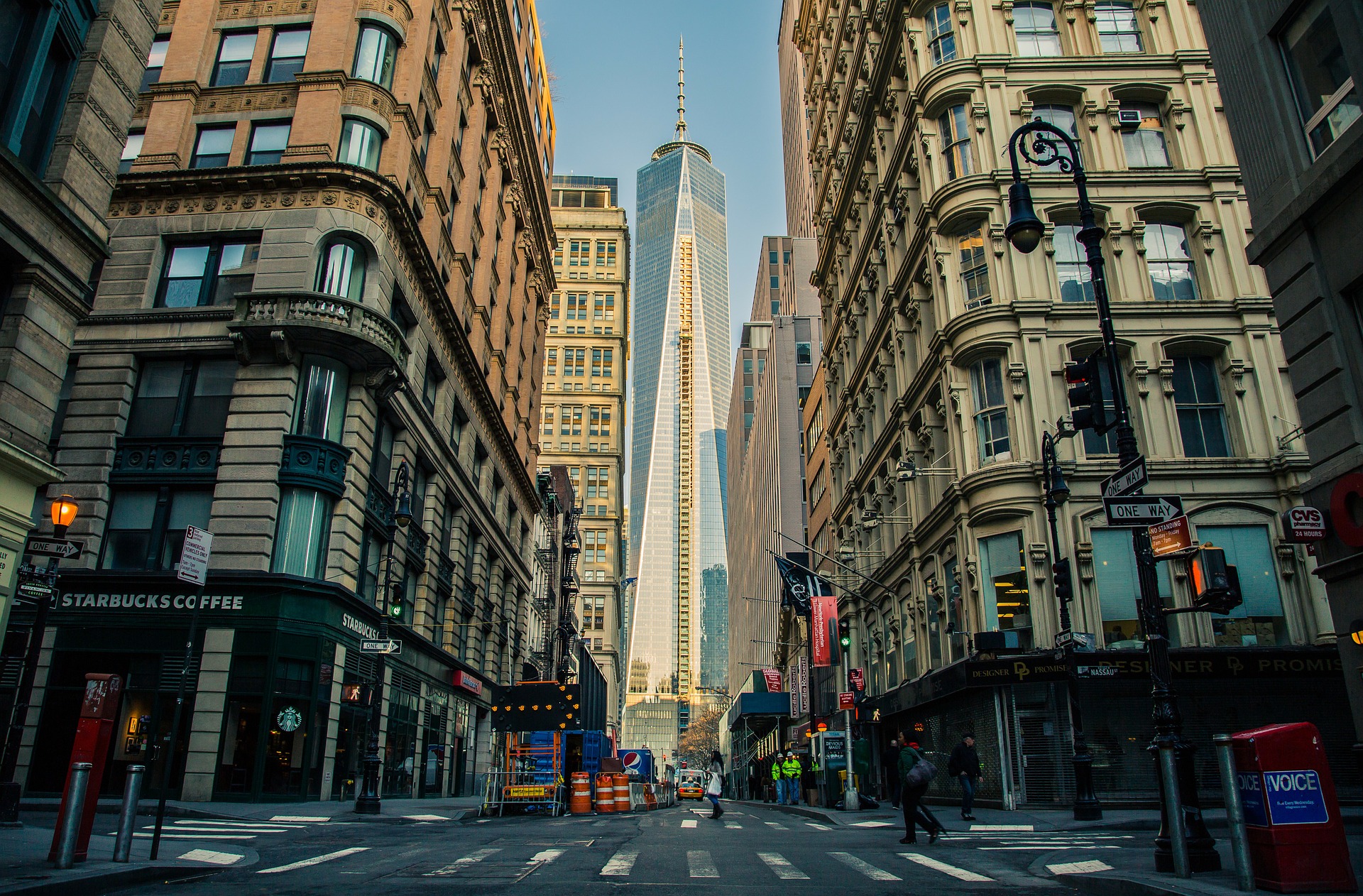 New York City, New York
New York City was often the first port of entry to the United States that many of our ancestors encountered first, and many stayed to make NYC their home. It will never not be a top tourist destination in the United States with so many things to do in New York City, so many places to eat, and so many sightseeing tours available, it's a must-visit for any American or international tourist alike.
New York City, which was actually the capital of the United States from 1785 to 1790, became a melting pot even though many neighborhoods were built around specific cultural groups and nationalities and fostered innovation in architecture, cuisine, and entertainment and music. You can visit Little Italy, Chinatown, traditionally Jewish neighborhoods, and other little cultural pockets in the city and see how they bring their own culture to NYC and blend in with American culture at the same time.
Today, New York City welcomes visitors to walk along the bustling sidewalks, take the famous Subway, and generally immerse themselves in this busy city that never sleeps. New Yorkers are known for being fast-paced or doing things in a New York Minute, they're to the point, individualistic and self-sufficient, and even come with quite the accent. Find fashionistas, artists, hipsters, and ambitious go-getters in this energetic city that's home to amazing galleries, American landmarks, fantastic restaurants, and lively nightlife.
New York City is also a popular choice for TV settings as it's the American city to live out the American Dream!
Historic New York City sites:
Statue of Liberty and Ellis Island
Empire State Building
Flatiron Building
Chrysler Building
Brooklyn Bridge
New York Historical Society
One World Trade Center – the building itself may not be historic yet, but its significance to our history and culture is there
Apollo Theater
Trinity Church
City Hall Subway

Washington, DC
It's no surprise that Washington, DC made the list as it's our capital and our hub of political activity. With an abundance of museums, monuments, and memorials, you could easily spend days in DC and not do it all. With a dedication to the preservation of historic buildings and documents, DC is a must-visit for anyone interested in American history.
Another option for history buffs is to take a day trip to Colonial Williamsburg and see history brought to life through reenactments and fun tours. In this 18th century living museum, learn more about America's beginnings and the stories of of the men, women, and children who shaped our country to be what it is today.
Today, DC is still owning its persona of a bustling metro area (friendly tip: Always take public transportation there, parking is virtually nonexistent) that's home to some amazing restaurants, bars, and opportunities for outdoor recreation. Discover the city on a walking tour, bike tour, or even Segway tour to see the sites up-close and personal and see the city like a local (OK, most locals won't zoom around the city on a Segway). DC is like New York in that it lures many people to live here and be proud to call DC their home, but it's also busy and expensive to live there.
As a city for political activists, there's a great mix of diverse cultures and people, bringing their traditions, festivals, and food with them. There's never a dull moment in DC as there's always something to do, something to see, or something new to eat or drink at a chic restaurant or cocktail bar.
Historic DC sites:
U.S. Capitol
White House
Library of Congress
U.S. Supreme Court
Washington Monument
National Archives
Ford's Theatre
National Cathedral
World War II Memorial
Vietnam Veterans Memorial
Lincoln Memorial
Martin Luther King, Jr. Memorial

San Francisco, California
San Francisco was an important city for America in terms of trade and the Gold Rush. It became an American city in the mid-1800s as part of the Treaty of Guadalupe Hidalgo, where American acquired the land that turn into Texas, New Mexico, Arizona, Utah, Colorado, California, and Wyoming. San Francisco kept many sites and traditions from its Mexican past, with many churches, buildings, and even town names remaining the same.
Early settlers flocked to San Francisco to get rich from the 1849 Gold Rush (fun fact, that's where the team name of the 49ers comes from!), as well as those from all around the globe to get their hands on some of this gold. Like New York, San Francisco welcomed many people from around the world and they chose to stay and settle here bringing their customs to Chinatown, Little Italy, and the Mission.
San Francisco has played an important part in our history as a setting for many social justice issues and political movements, especially LGBT rights. Hundreds of thousands of people came to the city in the '60s for the Summer of Love – a festival of peace, music, and free love.
Today, San Francisco is known for its welcoming environment and acceptance of alternative lifestyles. San Franciscans are very proud of their Bay Area city, with its eclectic mix of restaurants and bars, fantastic and diverse neighborhoods, and plenty of things to do. Expect the relaxed California vibe here but also passionate individuals who want to make a difference in our world – whether politically or artistically.
Historic San Francisco sites:
Golden Gate Bridge
Fort Point
Mission Dolores
Cable Car Museum
Angel Island
Alcatraz Island
Castro Theater
Presidio
Coit Tower
San Francisco City Hall

Honolulu, Hawaii
Though Hawaii only joined us as our 50th state in 1959, it's contributed greatly to our history and brings a fun, tropical vibe to the U.S. compared to some of our states back on the mainland. Hawaii has its own rich history as a kingdom and traditions and a language that is still used – it's the only state in the US that has two official languages: Hawaiian and English!
King Kamehameha united the Hawaiian Islands into one kingdom which ruled until 1898 when the US made a territory out of Hawaii. In 1941, thousands of Americans were killed at the attack on Pearl Harbor, putting Honolulu forever on the pages of America's story.
Interesting fact: Kamehameha's son, Liholiho, was the one who allowed men and women to eat together at the feasts or luaus when he abolished the kapu system in 1819.
Today, Honolulu honors its island location with a relaxed, laid back approach to life and easygoing vibe. Honolulu has great Hawaiian, Japanese, and American influences and celebrates all these cultures through food, live entertainment, and unique tours. Honolulu's more like other major cities as its busier, has a bigger airport, and can get crowded quickly – especially with tourists when compared to other cities in towns spread out across the Hawaiian Islands. Honolulu is a great travel destination to discover a different style of American history and culture.
Get on Hawaii Time while visiting Oahu (well, any of the islands really) and explore some historically significant places for both Hawaii and the greater United States.
Historic Honolulu sites:
Pearl Harbor & USS Arizona
Hawaiian Mission Houses
Kawaiaha'o Church
King Lunalilo Mausoleum
King Kamehameha Statue (tip, go in June when he's decorated with leis)
Queen Lili'uokalani Statue
Iolani Palace
The Bishop Museum
Hawaii State Capitol
Like the post? Share it now!