Since we're approaching America's birthday, I thought it'd be fun to highlight some of the best destinations in the USA for foodies – or perhaps I just have birthday cake on the brain!
One of the best parts of travel is experiencing that destination's food and trying local delicacies. And with such a mixture of cultures in our country and chefs trying out unique fusions of traditional meals, there's no shortage of delicious dishes to try as you make your way across the US.
No matter where you're going, you're bound to find good food, but if you want to take a culinary tour of the United States, these cities are your best bet for amazing bites and booze.
10 best US cities for foodies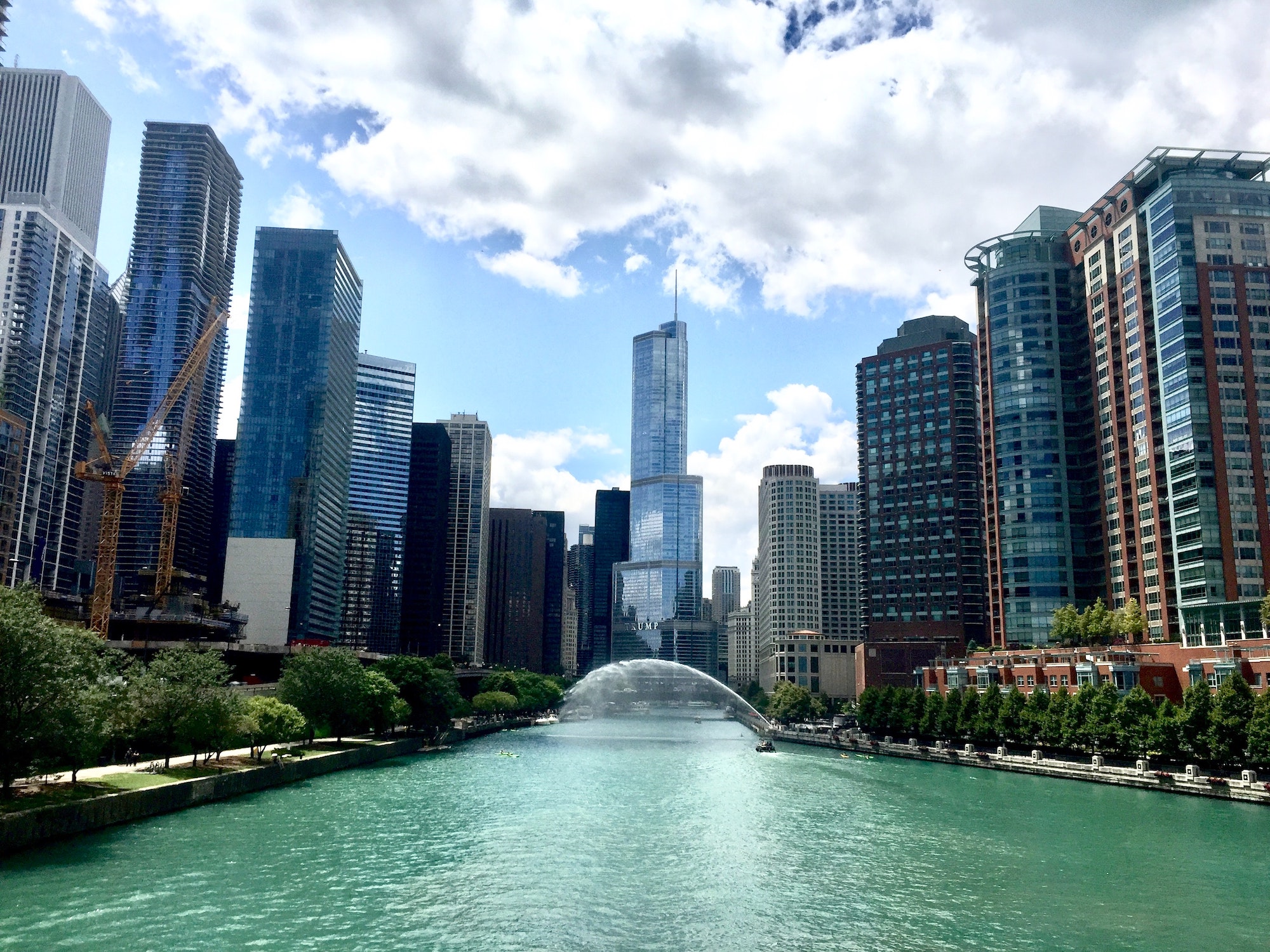 Chicago, IL
The Windy City is an award-winning foodie destination and has topped many lists as one of the best cities for dining for many years. I always think of hot dogs, pizza, and a green river in honor of St. Patrick's Day when I think of Chicago, but the city has proven itself as a mecca for foodies with innovative restaurants, chic cocktail bars, but still welcoming fun, quirky spots that tourists can flock to.
With its prime Midwest location, expect fantastic cuts of meat, great cheese, and fresh farmers' produce on your plate.
Chicago Food Planet is a highly-rated food tour company if you want to taste test your way through the city and then go back to your favorites. I'd recommend either the Signature Food Tour at Navy Pier or the Best In Chow.
Top picks for restaurants in Chicago:
Smoque BBQ
Pequod's Pizza
Owen & Engine
Angry Pig Tavern
THe Purple Pig (lots of pig fanatics in Chicago)
Lula Cafe
Oriole
The Chicago Diner
Girl & The Goat
Boka
New York City, NY
With New York being the first introduction to many immigrants' US experience, it should come as no surprise that it's a wonderful foodie destination for internationally-inspired dishes. Not only is New York City a go-to for sightseeing tours and known for its history, but it beckons many for mouthwatering meals and crafty cocktails.
Discover New York's varied cuisine with a food tour with Foods of NY Tours! Try the Original Greenwich Village Tour, complete with eight tastings, like Joe's Pizza, a lemon doughnut from the Doughnut Project, select cheeses from Murray's Cheese, and a fresh cannoli, among other tastings. Or, try a variety on the Chelsea Market & The Highline tour where you can sample biscuits and jam, a smoked mozzarella sandwich, fried Oreos, Australian meat pies, hot dogs, and pizza among others.
This list will probably get contested, but top picks for restaurants in New York City:
SottoCasa Pizzeria
Le Coucou
Los Tacos No. 1
Pure Thai Cookhouse
The Polynesian
Emma's Torch (a professional development program for refugees, too!)
Cote
Hometown Bar-B-Que
King
Nur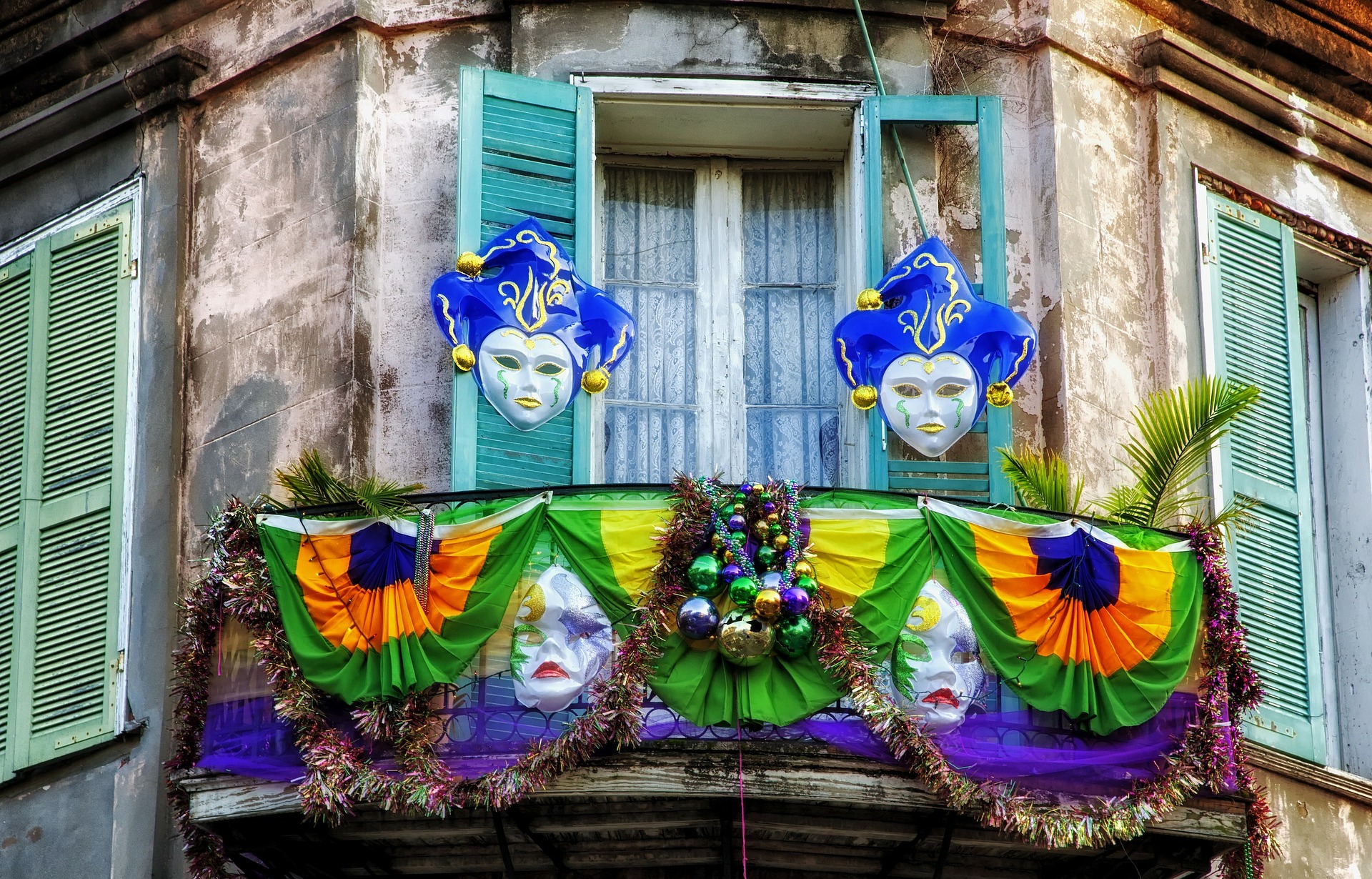 New Orleans, LA
NOLA isn't just a once a year destination for Mardi Gras! Take your tastebuds on tour in Louisiana with southern comfort food and stock up on beignets and cafe au laits when you have the chance! With a combination of Creole and Cajun cuisines and an abundance of fresh seafood, you won't go hungry in New Orleans, perfect for filling up before going out for live entertainment at night.
Explore NOLA's food scene on a food tour with Big Easy Food Tours! Definitely upgrade to the cocktail package to sample some famous New Orleans cocktails that pair perfectly with your seafood and Creole food samples. If you want to see the well-known French Quarter district, try the French Quarter Tasting Tour with New Orleans Culinary History Tours.
Top picks for restaurants in New Orleans:
Harbor Seafood & Oyster Bar
Toups Meatery
Carrollton Market
GW Fins
Toast
Mais Arepas
The Rum House Caribbean Taqueria
Bevi Seafood Co.
Casamento's Restaurant
The Delachaise
Philadelphia, PA
Unfortunately we won't find Will Smith rapping about being born and raised here…
But we will find some amazing food in Philadelphia. Known for Philly cheesesteak – the sandwich was first debuted in the 1930s – and now it's even taken on pretzels to its hall of fame of food. You can also find historic and traditional dishes like the Philadelphia pepper pot and and snapper soup. Philadelphia's food scene has also been influenced by its large population of Italian immigrants, so now it's got quite the Italian-American cuisine scene present – meaning strombolis are pretty easy to find throughout the city!
Make your way through Philly by eating your way through it with a fun food tour. Taste the classics, I'm talking about you, Philly cheesesteak!, and sample some other favorites in the city like pretzels, cheese fries, and tomato pie. They also offer an Ethnic Eats and Philly Pizza Tour, too!
Top picks for restaurants in Philly:
Zahav
Vernick Food & Drink
Abe Fisher
Vedge
Vetri Cucina
Talula's Garden
Double Knot
Kanella Grill or Kanella South
Barbuzzo
Friday Saturday Sunday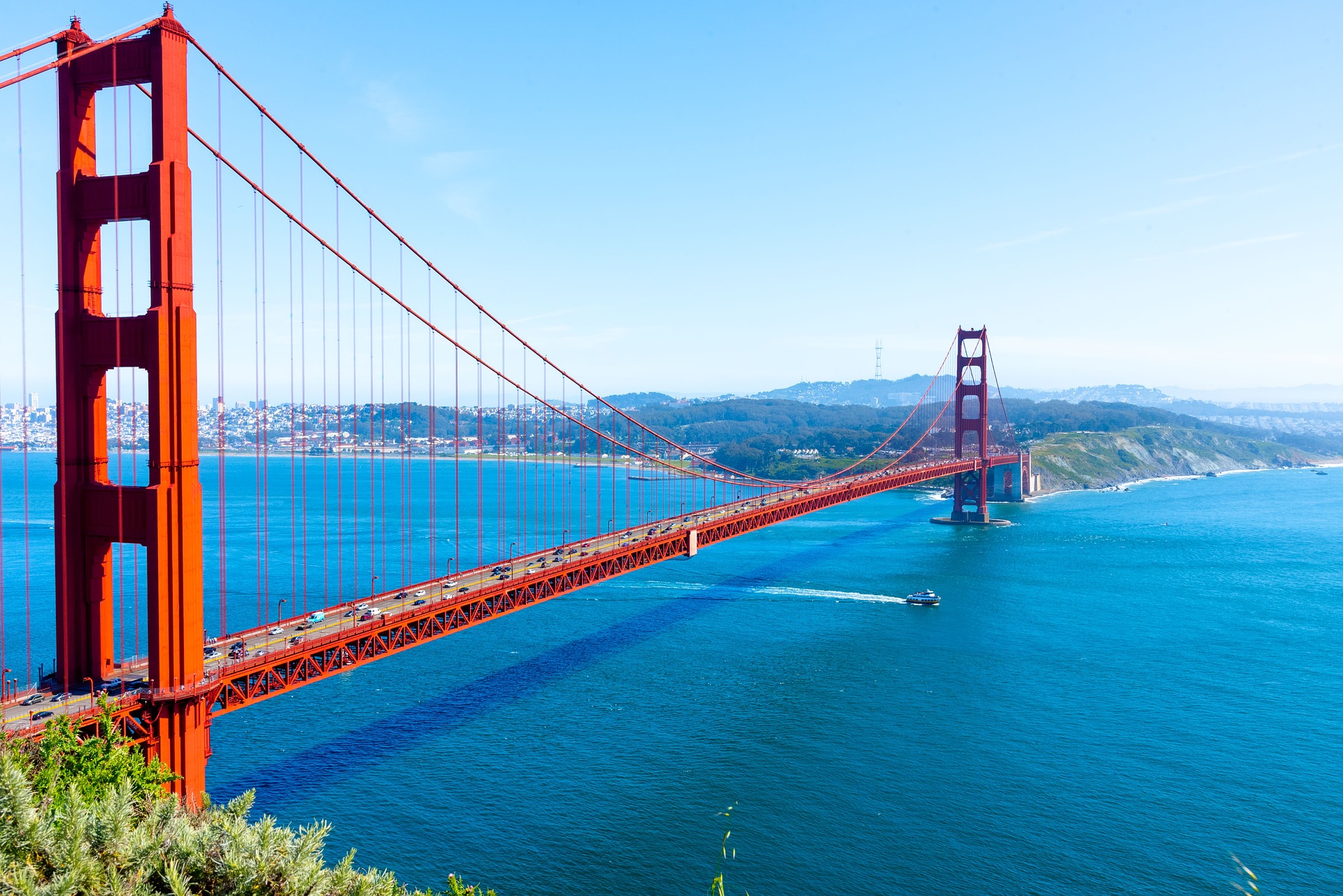 San Francisco, CA
With a vibrant Chinatown (the oldest in the US) and a great Little Italy area, San Francisco is home to some wonderful restaurants and eateries, along with some must-visit hole in the walls. The Bay Area city is also home to farmers' markets if you want to create your own dish using fresh California produce.
Find traditional restaurants serving up your favorite menu items or sample multiple cuisines at the city's hot fusion restaurants. Of course, you can't visit San Francisco without treating yourself to some fresh, succulent seafood or comforting clam chowder. Pair your meals with some great California wine to complete your evening.
One of my favorite things about many San Francisco food tours is that they offer dedicated chocolate tours of the city! Sign me up! If you're looking to taste test a few specialities of the city, try the Chinatown and North Beach Night Tour with Local Tastes of the City, or stick with an Italian theme and just tour North Beach/Little Italy.
Another option for a diverse range of samples is the Fillmore Street food tour with Gourmet Walks where you can sample bahn mi sandwiches, onigiri, bagels and schmear, mochi, and ice cream made with liquid nitrogen!
Top picks for restaurants in San Francisco:
Nopalito
Tartine Manufactory
LihoLiho Yacht Club
Rich Table
Californios
La Taqueria
La Ciccia
Lazy Bear
Octavia
Kokkari Estiatorio
Seattle, WA
Another great option for seafood and chilly weather is Seattle! As the setting for one of my favorite TV shows, I was so excited to tour Seattle and see what it was like in real life. We had great weather and even better food while there. Known for its Pike Place Market, fresh seafood and produce, and as the home of Starbucks – Seattle is all about quality ingredients and amazing flavors.
Seattle also brings a mix of cultures and food styles together in its rainy city – sending customers inside for delicious dinners.
Sample and savor the flavor of Seattle with a food tour with Savor Seattle Tours! Make a night of it by doing their Booze N Bites Tour that includes five cocktails, historic buildings, and quick bite food like tacos and sliders. Or, stay with their signature tour of Pike Place Market and sample pastries, cheeses, crab cakes, and sea salt caramels. If you're ready to treat your sweet tooth, go with the Chocolate Indulgence tour!
Top picks for Seattle restaurants:
Nue
Spinasse
The Pink Door
Altura Restaurant
Canlis
Citizen Coffee
Pike Place Chowder
The Walrus and the Carpenter
Sushi Kashiba
JuneBaby
Houston, TX
Go big or go home when you visit the Lone Star State as everything's bigger in Texas! Texas is known for its BBQ and Mexican influences and Houston definitely doesn't have a problem where it concerns its cuisine.
Though the city is home to the Houston Barbecue Festival, the city also welcomes a variety of dishes from across the globe and is increasing its restaurant offerings for international flavors. Find delicious meat-based dishes, spicy food, and of course American classics like burgers and pizza.
Explore the flavors of Houston with Taste of Houston Food Tours! They offer three different tours across town, one in downtown, one in Montrose, and one in The Heights.
Top picks for Houston restaurants:
Taste of Texas Restaurant
Killen's Barbecue
Central Market
BCN Taste & Tradition
Etoile Cuisine et Bar
Beaver's
Coltivare Pizza & Garden
Goodnight Charlie's
BCK: Kitchen & Cocktails Adventures
Rodeo Goat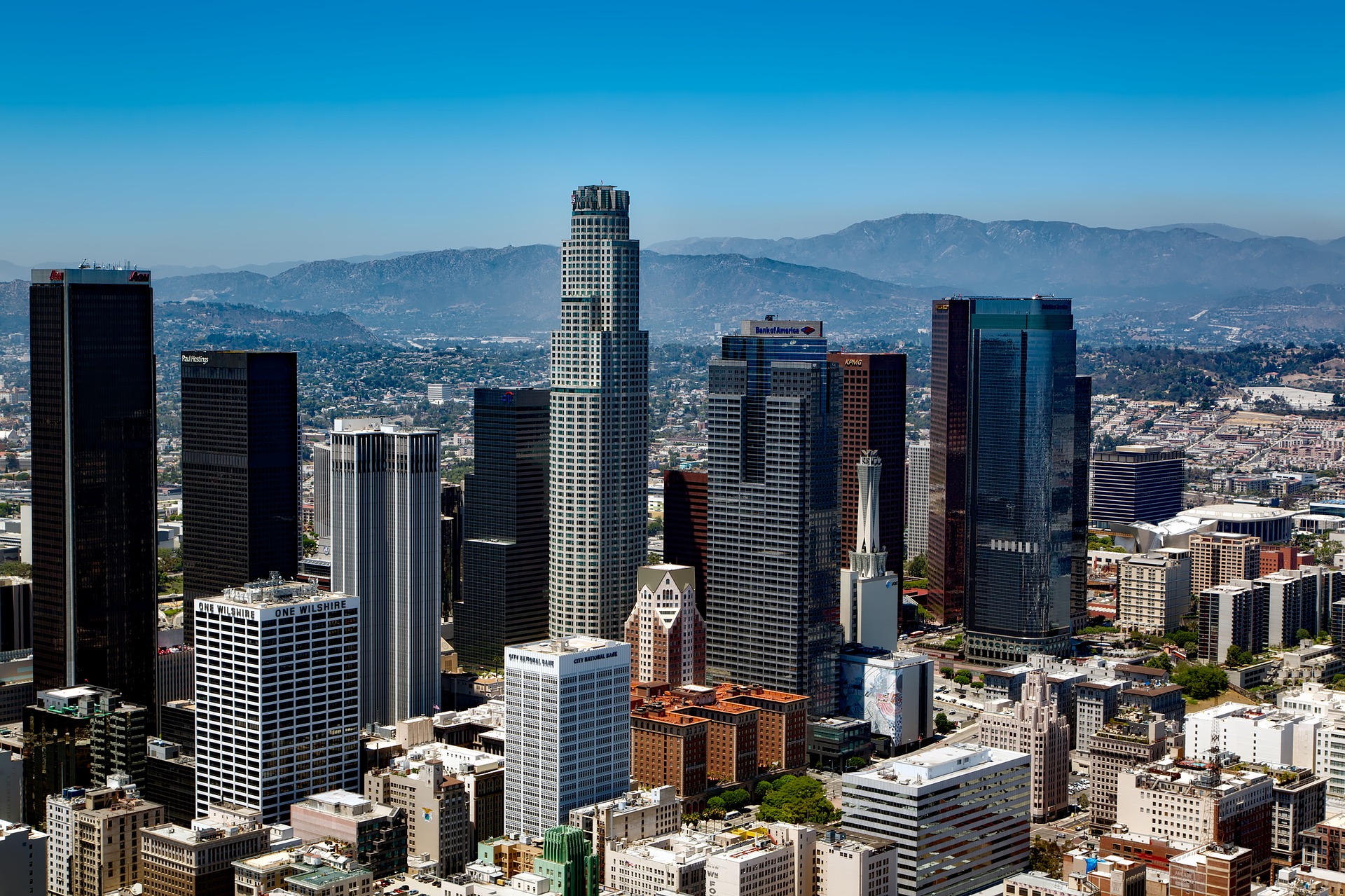 Los Angeles, CA
With great weather, produce, and access to amazing California wineries, it shouldn't be a surprise that LA made the cut. Many restaurants on LA's dining scene are trendy and bring new dishes to the table while utilizing fresh, local ingredients.
Los Angeles is always welcoming new restaurants and innovative chefs but you can also easily find neighborhood staples and icons. Whether you're in the mood for American or Thai, you'll find it and everything in-between in LA – and the chances of good outdoor seating is higher thanks to LA's great year-round weather.
Get an introduction to LA's food scene with a food tour with TOURific Escapes. Go classic with the Hollywood Sites & Bites Food Tour or treat yourself to something special with the Chocolate Indulgence Tour.
Top picks for restaurants in Los Angeles:
Republique
Cassia
Pizzana
Providence
Scratch | Bar & Kitchen
Gjusta
n/naka
Matsuhisa Restaurant
Petit Trois
Baroo
Charleston, SC
Charleston definitely brings its A game to the table when it comes to what comes out of the kitchen. Discover delightful southern comfort food, like biscuits, barbecue, and mac and cheese, and devour some amazing seafood-based dishes in this popular South Carolina city! Charleston has welcomed some other cuisines, but this city is a great go-to for southern American food.
For a great introduction to the tastes by talented chefs in Charleston is to take a tour with Charleston Food Tours! Learn about the history on their combo tour, Charleston Strolls and Savor the Flavor combo tour. Sample bites like southern-style mac and cheese, grits, collard greens, pralines, and lowcountry BBQ!
Another option is Charleston Culinary Tours, who offers a great mixology tour of Charleston as well as signature food tours of the city where you sample farm-to-table fare or go behind-the-scenes in the kitchen to see the chefs in action.
Top picks for restaurants in Charleston:
167 Raw
Husk
Another Broken Egg
Fig
Rodney Scott's BBQ
Xiao Bao Biscuit
The Ordinary
Charleston Grill
Evo Pizzeria
Le Farfalle
Portland, OR
Oregon lures outdoor recreation enthusiasts and now it's staking its claim on foodies! With plenty of breweries and urban wineries to help wash down all the good food, Portland is also ramping up its street food game and great little cafes and hot spots. Go for seafood, new American fare, and to sample the fresh flavors of the Pacific Northwest.
Eat Adventures Food Tours has a great food truck and neighborhood tour or go with their "best of" Portland food tour to try classic dishes and visit fantastic restaurants. The best of tour visits a mix of breweries and top-rated restaurants as well as some hidden gems.
Top picks for restaurants in Portland:
Higgins Restaurant & Bar
Ray PDX
Toro Bravo
Lardo East
Stoopid Burger
Tasty & Sons
Hat Yai
Pok Pok
Departure
SouthPark Seafood
Let us know what your favorite foodie destination in the US is in the comments or if you have any restaurant recommendations for the cities included in our top 10 American destinations for food list!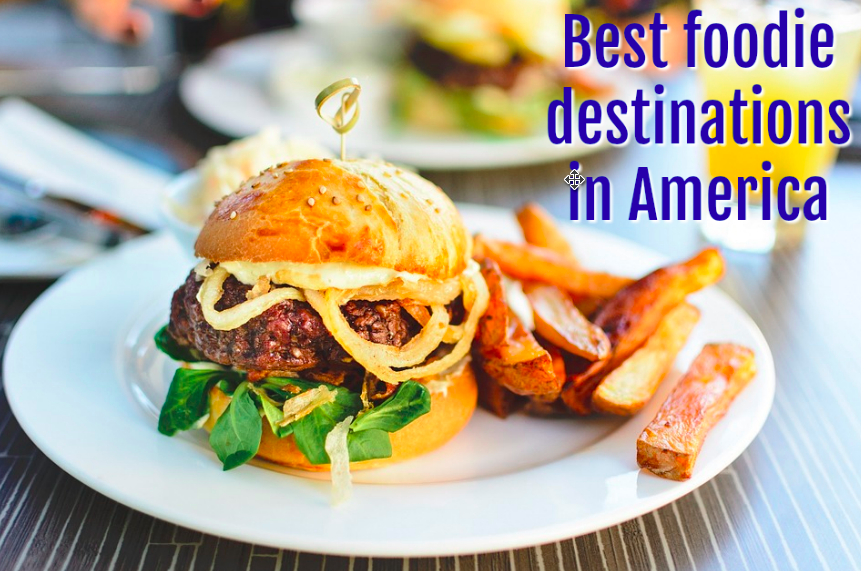 Like the post? Share it now!