Rick and I recently went down to Salida, Colorado with my family for a little staycation and getaway from home. We had been in the town one time before as we stopped here for lunch on a trip down to Durango, but this was our first time spending a day and overnight in Salida.
We stayed at the fun (and haunted!) Palace Hotel, a boutique hotel with about 15 rooms and all uniquely decorated and themed. Rick and I stayed in the Antero Gems room, which later on our ghost tour we were told had some activity, and the room was very comfortable and even had a kitchenette. The hotel felt very Victorian to me and it was like stepping back in time but without giving up some of the great amenities of today, like a coffee maker. 
Though we only had one night in town we still made the most of it by checking off some of the best things to do in Salida in just 24 hours!
Since we enjoyed our stay in this Old West town so much we wanted to share what we did in a day in Salida in case you want to plan your own visit to this charming Colorado city. 
A one-day Salida travel itinerary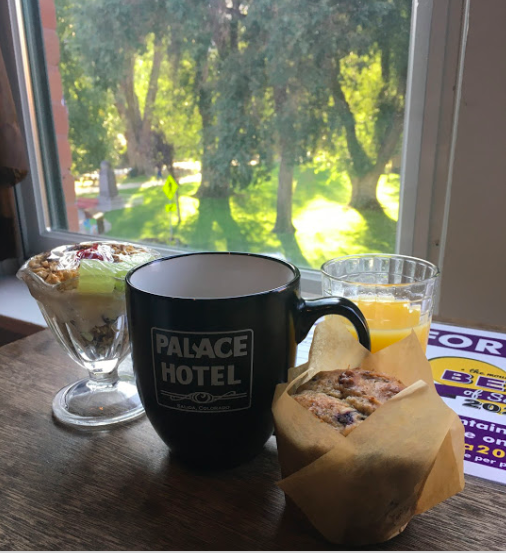 Breakfast
Our stay at the Palace Hotel included breakfast, but not its traditional buffet. With COVID precautions, you actually placed your order at check-in. The menu consisted of a Greek yogurt parfait with fresh fruit and granola, a freshly made muffin (chef's choice), and orange juice, and creamer if you were going to make coffee in your room. Our breakfast was delicious and just the right size and delivered right on time so the muffins were still warm!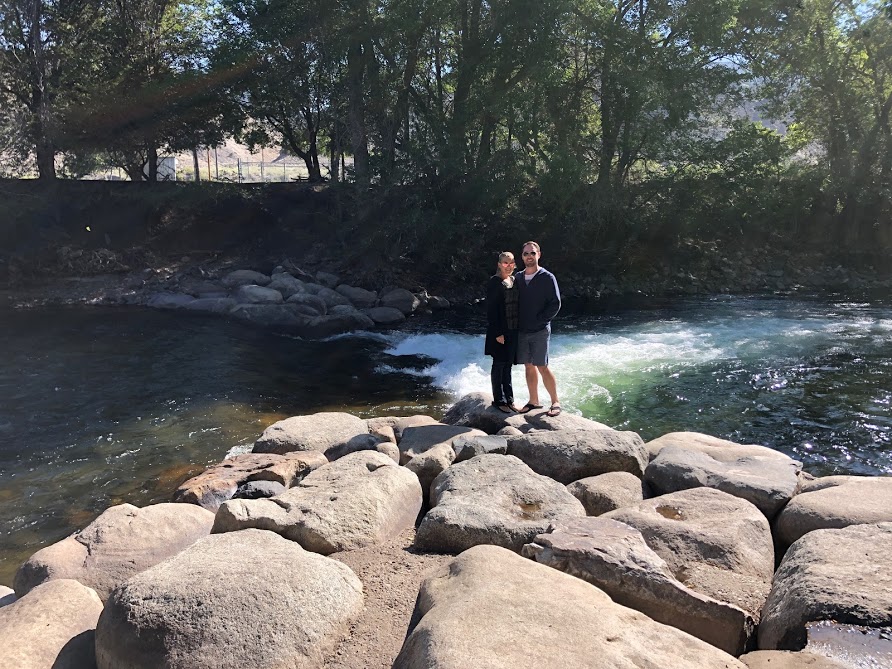 River walk
Get some fresh air and enjoy the sounds of babbling water as you walk alongside the river. There's a wonderful little trail that winds alongside the water and is nestled next to a park. It was a very easy walk and easy to get to. Or, if you're feeling a bit more sporty, you could rent Stand-Up Paddleboards and hit the river.
Shopping
Like many mountain towns in Colorado, the main streets are packed with boutique shops, art galleries, and locally-owned restaurants. Rick and I bought a wonderful print from a local art shop that shows the aspen trees in fall, found some great books at a used and rare bookshop (especially the novelization of Back to the Future II), and brought home some goodies from a bath and body shop. I wish we could have spent more time in the vintage and antiques shops, but we had some exploring to do!
Lunch
My family enjoys haunted places so we had to eat at Currents, the most haunted building in Salida! They have a great menu of steak, seafood, and comfort food. I can highly recommend their French Dip sandwich (just be sure to add the mushrooms and onions), and Rick's burger was cooked perfectly and served with well-made fries that are crispy on the outside and soft on the inside.
Wine tasting
I inherit my love of wine from my family so since they were on this trip we definitely added time to our Salida itinerary to visit the nearby wineries and sample some Colorado wine.
Our first stop was at the Mountain Spirit Winery, which seems to specialize in unique blends and fruit wines. They had a really interesting blackberry cabernet franc and a raspberry merlot that were full of the fruit's flavor but not too sweet to feel like you're drinking straight-up juice. They also had several decent blush wines and some good ice wines and dessert wines.
The wine tasting was free and we even got a little bit of a tour of the barrel area and where they're fermenting the fruit – it smelled like a raspberry field!
Mountain Spirit Winery also has a great little gift shop area with wine-themed gifts and goodies, like hand-painted wine glasses, stoppers, kitchen items, and I got a tumbler that says, "Let's drink wine and judge people." Classy, I know.
Next up on our winery tour of Salida was Vino Salida Wine Cellars, where I fell in love with their Vino Rosso; Rick and I had to bring back two bottles of it! You can do a flight of four samples for $5 or their wine tasting fees are waived if you buy a bottle of wine and I feel pretty confident you'll find something you like enough to take home.
Elevation Beer Co.
After imbibing some whites, reds, and dessert wines, we decided to treat the guys to some beer tasting over at Elevation Beer Co. They had a great big patio outside as well as some indoor seating, which we took advantage of when the wind picked up. I love their 8 second Kolsch but did try a few samples, like their lager and lemon honey Kolsch!
Dinner
We got pizza from Moonlight Pizza & Brewpub – gotta get those carbs to help soak up some of the wine and beer we'd been sampling all day! I definitely recommend ordering the Full Moon pizza as it was amazing and fully loaded with toppings. They also do brew their own beer but I reordered a red wine from one of the wineries we had visited earlier that day.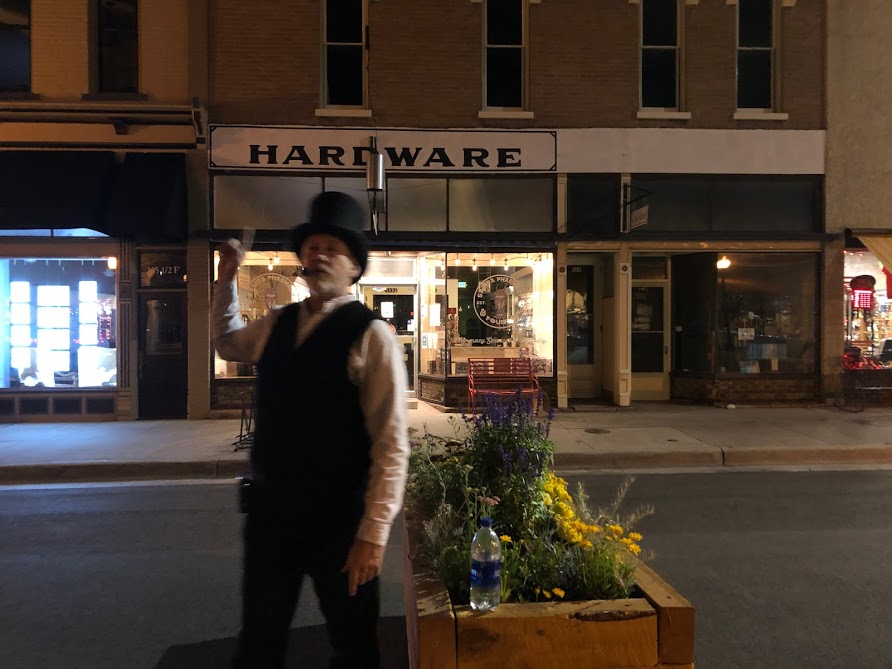 Salida Walking Tours
At 8:30 p.m. we met our Salida Walking Tours guide for our 90-minute Ghost & Murder Tour and learned about the town's Wild Wild West history and some of the former residents who choose to hang around their old haunting grounds. The tour shared excellent stories of the city's murders, ghostly activity, and haunted buildings that even the locals avoid.
Have you been to Salida, CO? Tell us what we missed in the comments below or over on Twitter!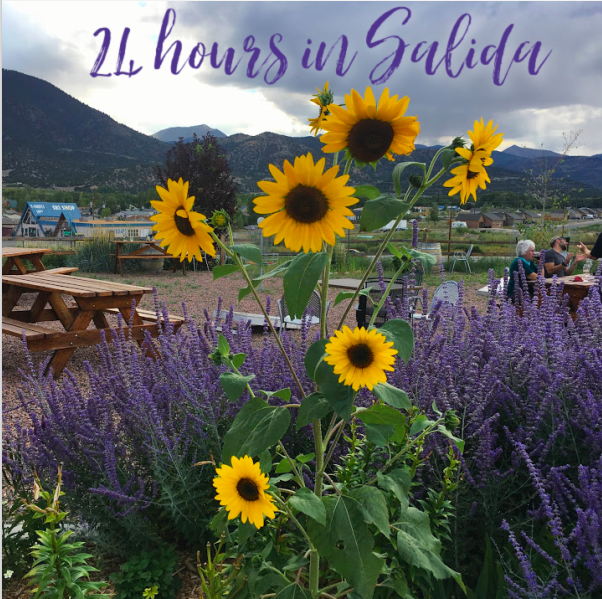 Like the post? Share it now!