Barcelona is one of Rick's and my favorite European cities and we could spend weeks wandering the perfectly structured streets, indulging in tapas, drinking our weight in sangria, and exploring the famous attractions.
But, I also enjoy touring and sightseeing in nearby cities for a change of pace and experience the culture and meet the people of a country outside the major tourist draws.
Rick and I have plans to head back to Barcelona and while we're there we'll have to schedule time for some day trips from Barcelona to see more of Spain! With an easy-to-use train system and day tours that include transportation, it's pretty convenient to get to these best day trip locations.
Easy day trips from Barcelona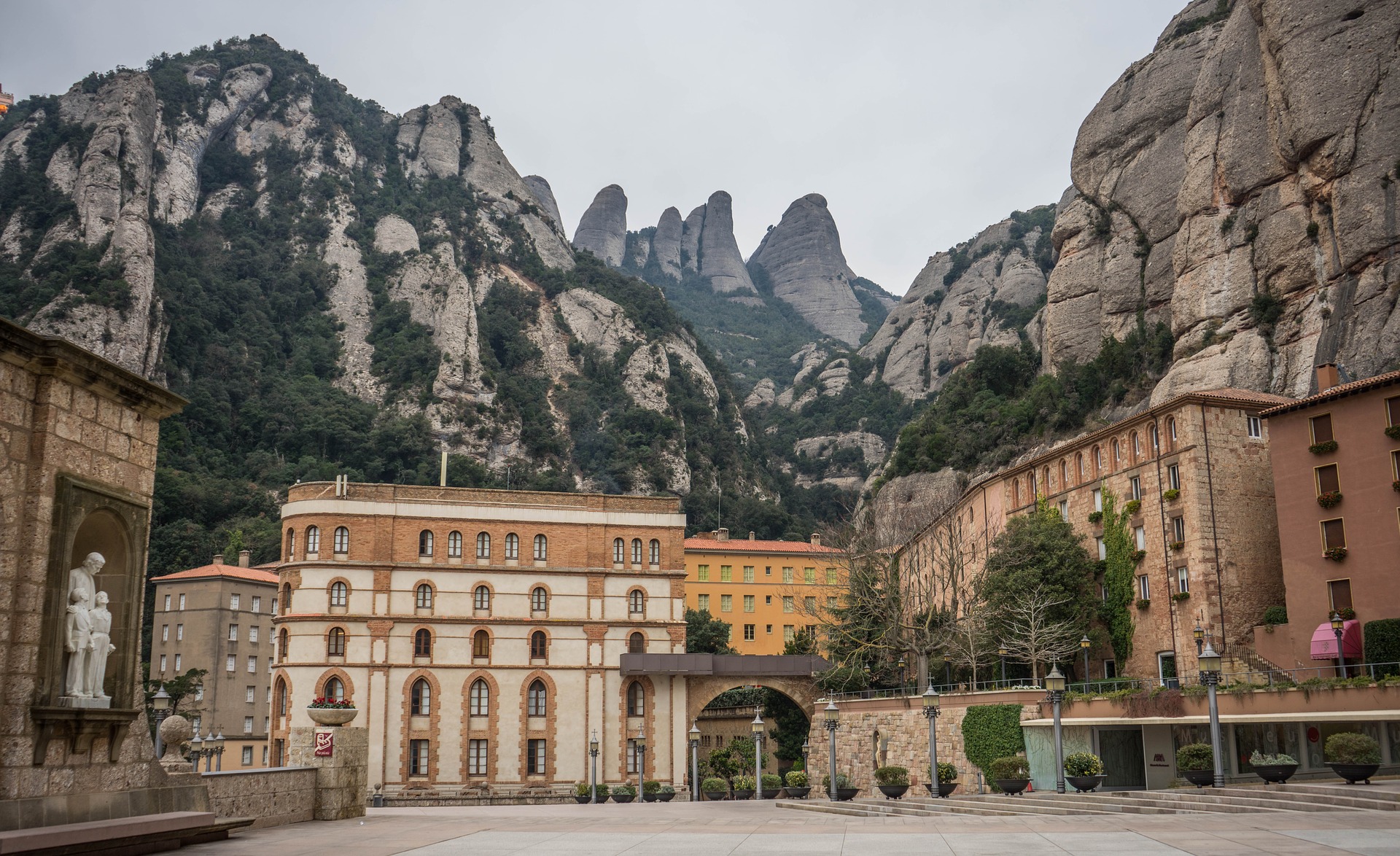 1. Montserrat
One of the most popular day trips from Barcelona is to take the train to Montserrat, a Benedictine monk retreat tucked up into the unique rock formations. Many visit to see the Black Virgin Mary, which is said to have healing powers, as well as just take in the beauty of the basilica. While there, you can take another cable car higher up or walk along the many scenic trails for fantastic photos. There's also a cool trail to Sant Miquel's Cross for even better shots of Montserrat set against the rocks.
Whether going for religious purposes or just to enjoy this one-of-a-kind setting with amazing panoramic views of the countryside of Catalonia, a visit to Montserrat is a must-do! You can easily buy combo tickets that include your hour and a half train ride and the cable car ride to the top at the Placa Espanya train station.
2. Penedes wine region
Rick and I are very excited to get back to Spain and discover the wine growing regions of this beautiful country and one we'll have to make time for is the Penedes Wine Region, well known for its cava! Cava is a sparkling white wine, similar to France's Champagne, and is the perfect drink for a warm, sunny day in Spain.
There are plenty of options around this area for winery tours and tastings and one of the easiest ways to get there is to book a winery tour with a pickup in Barcelona. Living Tours has a great option that starts in Barcelona, drives to the wine region, and includes tours and tastings at three wineries – my idea of a perfect day trip!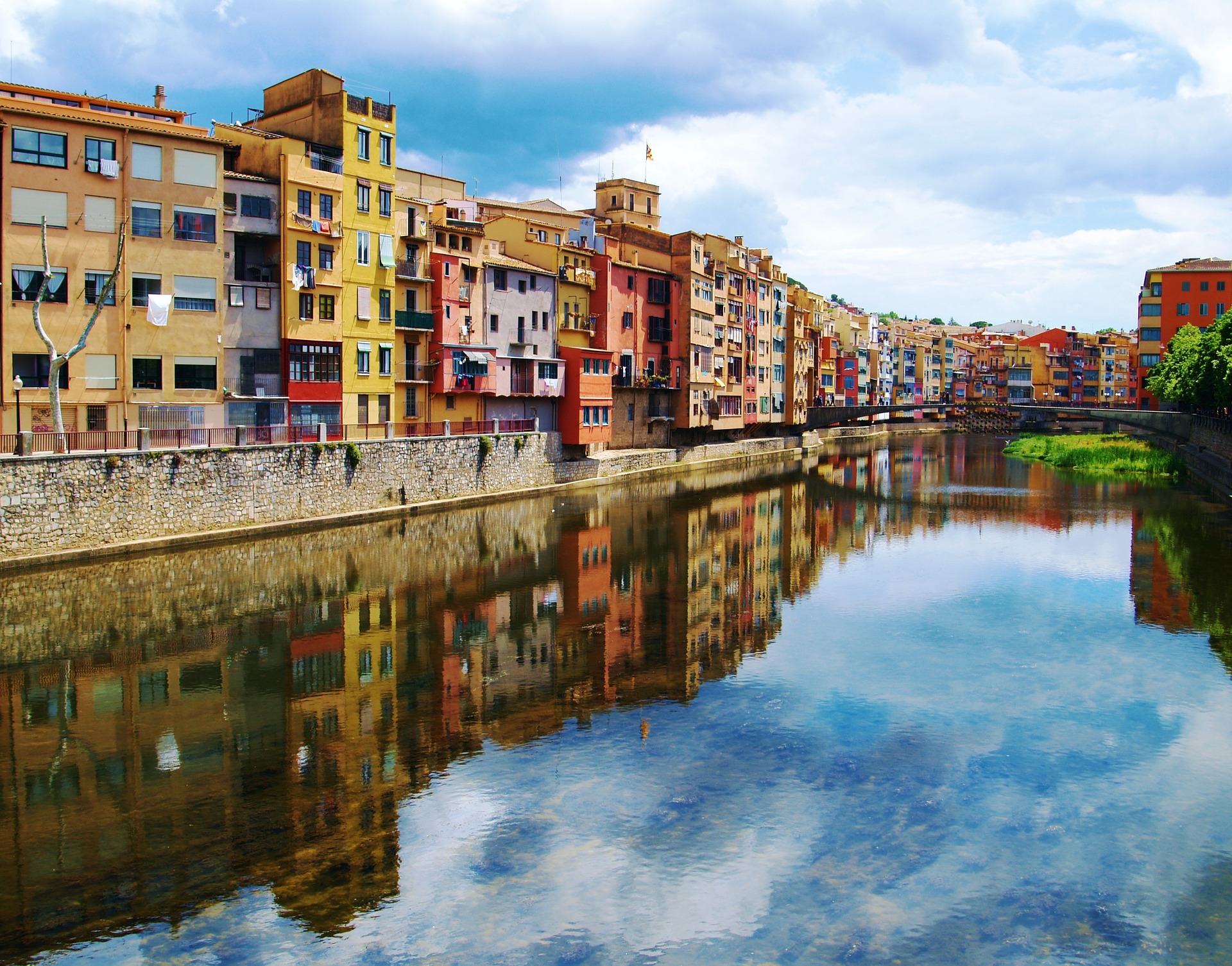 3. Girona
Like Spain's version of Florence, Girona's colorful buildings and quaint, medieval setting draw in many travelers. Girona has a beautiful cathedral, Arab baths, a Jewish museum and preserved Jewish district, and a Benedictine monastery, making it quite the multicultural destination. Girona's popularity has spiked in recent years thanks to the filming of Game of Thrones here. The city is also home to one of the best restaurants in the world: El Cellar de Can Roca, just make your reservations as soon as possible, even a year in advance if you need to.
Girona is about a 40-minute train ride from Barcelona only costs about €32 round-trip.
4. Figueres
Barcelona has plenty of museums and cultural experiences to enjoy, but if you can't get enough then Figueres might be the perfect day trip! Here, you'll find the Dali Theatre and Museum, as Salvador Dali was born here (and buried here, in an crypt below the stage floor), the Museu de la Tecnica de l'Emporda, a technology museum, the Emporda Museum, and even a toy museum!
Figueres is just an hour away from Barcelona on the AVE train and you can board at the Barcelona Sants station or Passeig de Gracia. Tickets are about €45 round-trip.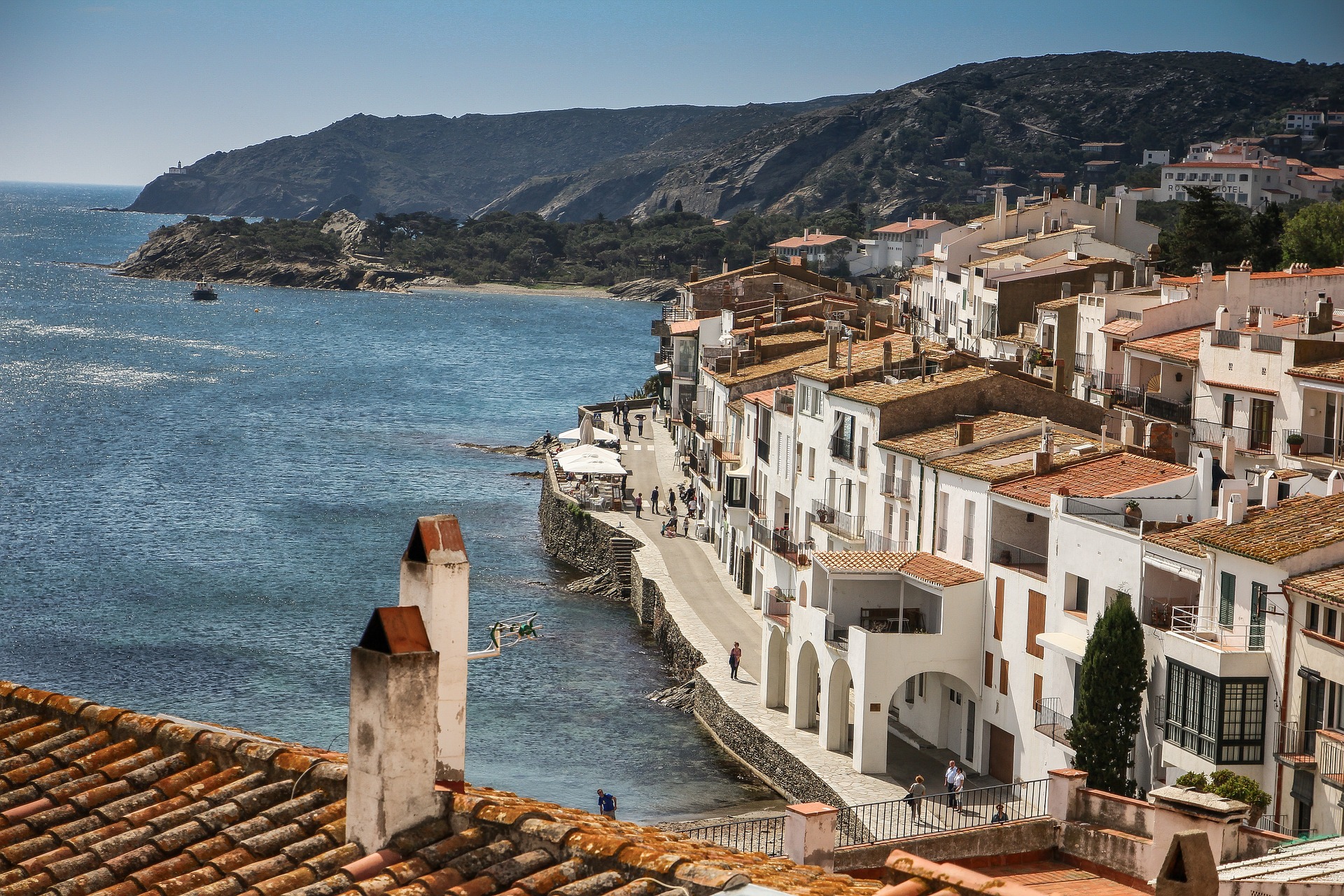 5. Cadaques
Situated on Costa Brava, near France, this Catalan village is a mecca for artists. You'll find more Dali in this town as he had a studio and home here, and a museum dedicated to him that you can visit, and enjoy the simple charm of the all-white architecture as you make your way through the seaside village. With its prime location, it shouldn't come as a surprise that the seafood is exquisite and most restaurants have a stunning view to match the menu.
Getting to Cadaques requires some transfers or you could rent a car if you're comfortable driving overseas. You can take the train from Barcelona to Figueres (not Figueres Vilafant) and then take the bus to Cadaques if you want to use public transportation for your day trip. Take an early train as it's about a two hour ride and then another one-hour bus ride.
6. Sitges
Just southwest of Barcelona you can find the seaside town of Sitges with amazing beaches, museums, cafes, and fun bars and nightclubs. Sitges is known for its gay scene and plenty of parties and as a destination for many holidays. Its Bohemian vibe, walkable streets, and picture-perfect buildings adds some depth to your day trip from Barcelona. While the city is a great year-round vacation spot, be ready for crowds in summer and in the fall when they play host to their fantasy and horror film festival – generally around Halloween.
In just about 45 minutes by train, you can reach Sitges from Sants Station in Barcelona, making it the perfect day trip and for only about €10.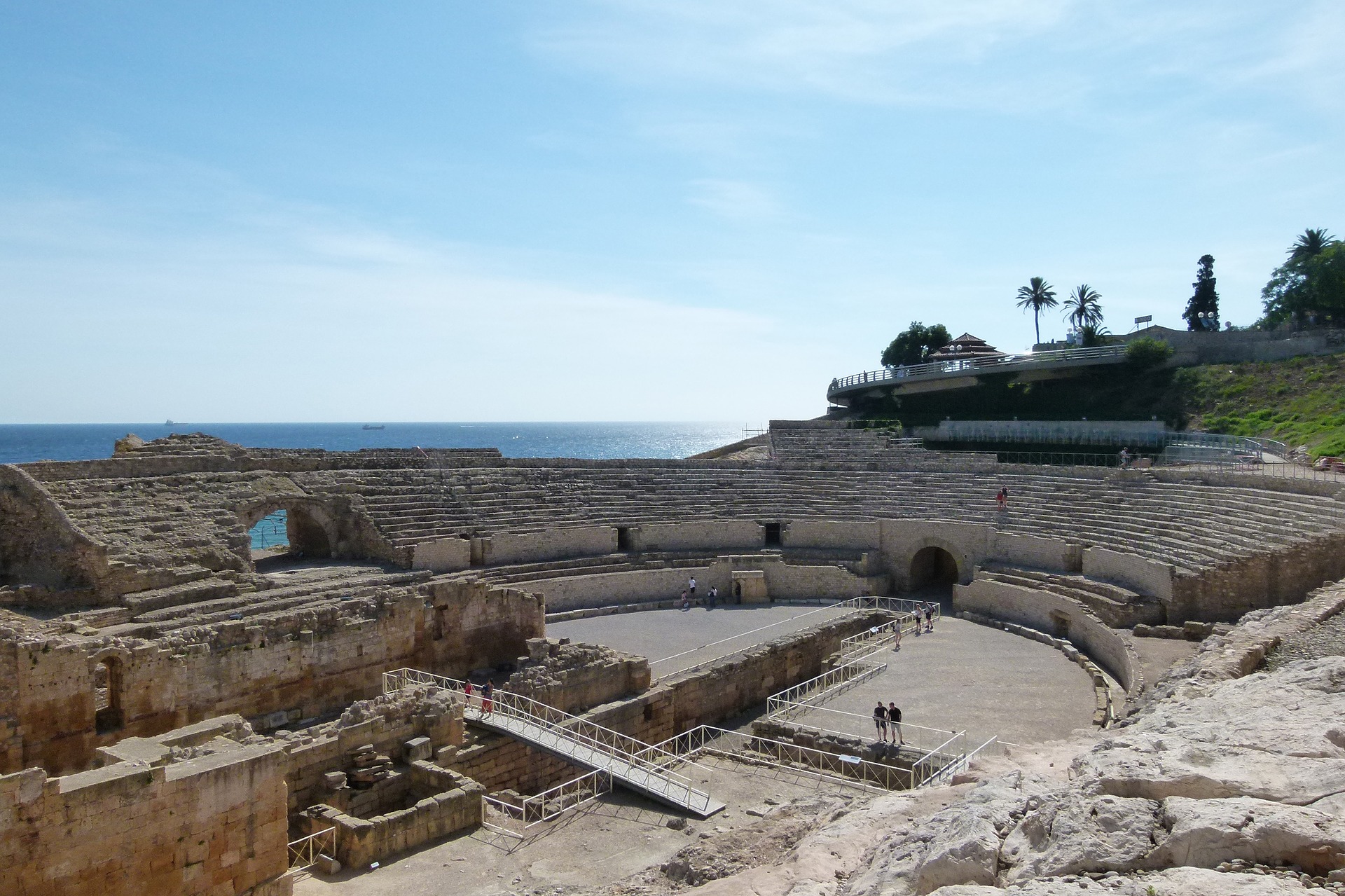 7. Tarragona
Just staying in Spain but want a bit of Italian flair? Head to Tarragona to visit the amphitheatre, aquaduct, and Roman ruins. The town was founded in 218 BC and has a great history to uncover. In the charming town, you'll also find a Gothic cathedral and an Old Town – perfect for history buffs and those looking for unique travel photography locations. The city is also known for its own version of La Rambla! There is a good stretch of beach here, but most go for the cultural aspects and not the sunbathing.
To get to Tarragona, take the train from Sants station, enjoy the hour and a half ride, and then you'll find yourself starting your fun day trip! It's about €10 each way.
8. Collserola
Looking for an escape back to nature? Head to Collserola and make use of the biking and hiking trails! While Collserola does have a Barcelona address, it's kind of like leaving the city behind and without taking too much time out of your day to do it.
Hike or bike on the trails, cross off hiking Tibidabo from your list, and take the cable car up for even more impressive bird's-eye views of Barcelona. You may also want to check out the Torre de Collserola and the ruins of Castellciuro castle. While the park is stunning and a nice natural retreat, most of the signage and maps are in Catalan so unless you speak the language you might find yourself a bit lost. Another option is to book a hiking tour (there are plenty!) and let a local guide you around the park.
Hope you find the time to add one of these day trips from Barcelona to your travel itinerary! Let us know what other options we missed or what your favorite thing to do in these cities is on Twitter!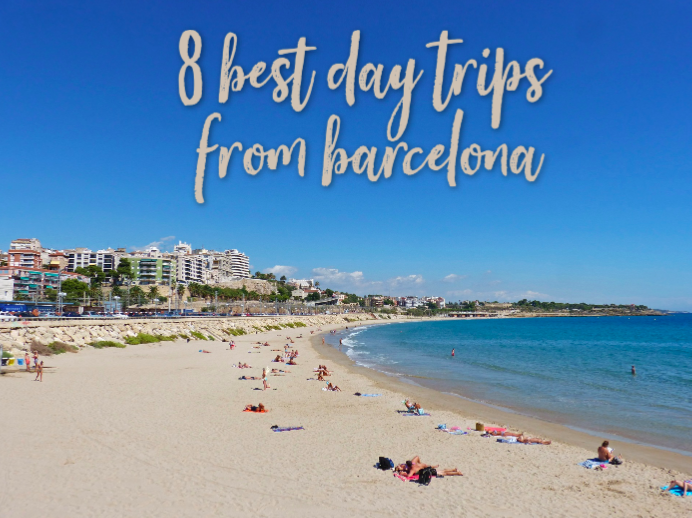 Like the post? Share it now!