There's an eternal list of things to do in the Eternal City, but if you want to expand your sightseeing outside of Rome during your next trip to Italy but don't want to change hotels, you might want to consider some of these easy and exciting day trips from Rome!
There are many options for places to see outside of Rome that are less than two hours away, like Tivoli, Florence, and Naples. With a great train system, Italy makes it easy for you to explore beyond Rome's borders but also easy to get back after a day's adventure.
A day trip can be a great way to break up your time in Rome, see new sights, and even indulge in some different flavors from different regions of Italy. Whether you just want to get away for a few hours or want a non-stop adventure from sun up to sun down, here are ten ideas of day trips from Rome you should consider for your next Italian vacation.
Top 10 day trips from Rome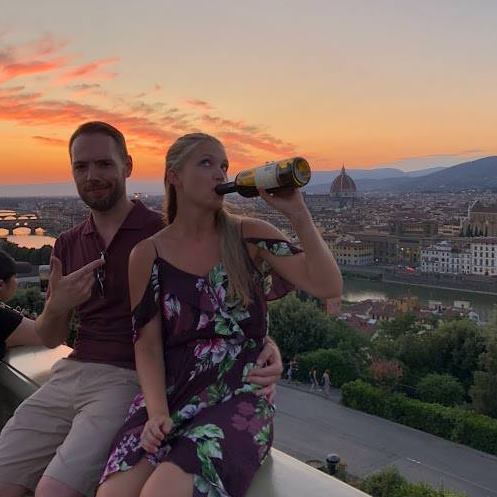 1. Florence
While there's enough to see in Florence to warrant its own overnight stay, if you can only spend a day here you can easily do it as a day trip from Rome. You will need to plan ahead if you want to ensure entry to the museums and galleries, but if you just want to look around the city that's fine too! By train, you can reach Florence in less than two hours and spend your day snapping pictures of the Duomo, seeing the David in the Uffizi Gallery (or his replica in Piazza della Signoria), walking across Ponte Vecchio, and getting your fill of leather goods. If you're staying late enough, try to catch a sunset at Piazzale Michelangelo, though the view in the daytime is worth the trek as well.
2. Ostia Antica
Want to go to Pompeii but don't want to waste an entire day? Well, see a city just like it but a lot closer to Rome! My family and I did a little half-day excursion out to Ostia Antica, a well-preserved ancient city where you can still see former homes, the amphitheater, the Termi di Nettuno, a baths complex, statues, and be sure to take a closer look at the ground and its mosaic tiling. Another great thing about Ostia Antica is it's not as well-known as Pompeii, so you don't have to battle crowds to explore the ruins and get some amazing shots of the abandoned port city. You can get to Ostia Antica from Rome in just about 30 minutes.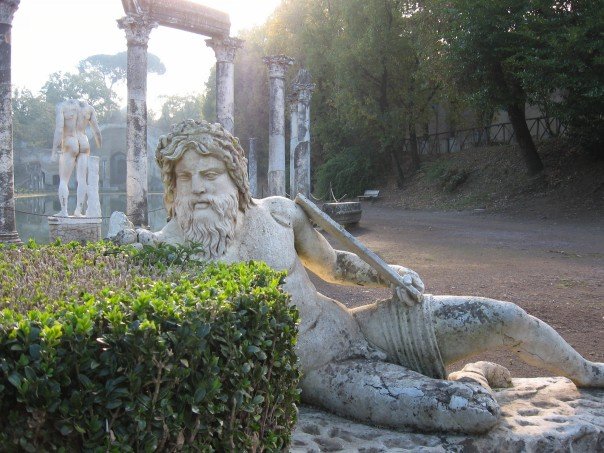 3. Tivoli
Another day trip I did with my family was out to Tivoli to check out the Villa d'Este and Hadrian's Villa. There are tons of tour companies offering guided excursions from Rome to this city if you want to see amazing fountains, archaeological ruins, and of course, Roman villas (listed above). Emperor Hadrian first built it as an escape from Rome and a place to relax but ended up moving there and declaring it his official residence. If you want to get there on your own, a train ride takes less than an hour from Roma Termini or Roma Tiburtina. 
4. Naples
You can find plenty of delicious pizza in Rome but in just about an hour you can find yourself in the home city of this tasty dish when you take a day trip to Naples! Beyond stuffing your face with authentic Neapolitan pizza, you can explore the city's iconic landmarks like Castel dell'Ovo, Castel Nuovo, and be sure to capture a glimpse of Mount Vesuvius from this coastal town.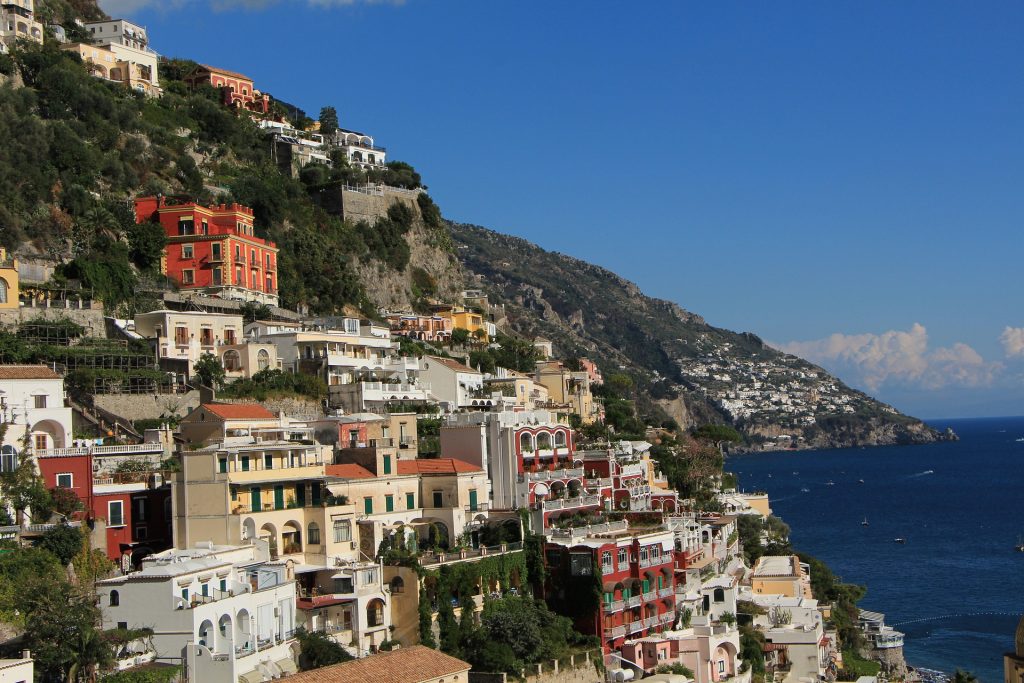 5. Amalfi Coast
Can't get enough of the Italian coast? Then continue your day trip from Naples and add a stop along the Amalfi Coast! Many choose to head off to Positano as it's extremely picturesque, and if you've watched any movies about Italy before your trip, you'll recognize Positano from Under the Tuscan Sun. Soak up the colorful scenery, enjoy some limoncello, and revel in the cool sea breezes here. 
6. Orvieto
Less than two hours away by train waits the hilltop Umbrian town of Orvieto. They too have a gorgeous Duomo that rivals Florence's, but many visitors to Orvieto go underground to explore the labyrinth of 1,200 tunnels, stairways, and caves on a guided tour. Once above ground, go to new heights atop the Torre del Moro for amazing views of the city and rolling hills. Orvieto is also a great option if you want to escape the tourist crowds as it's not as popular a day trip as other options on this list, and it can give you a good glimpse of the daily life of the Italians that call this town home.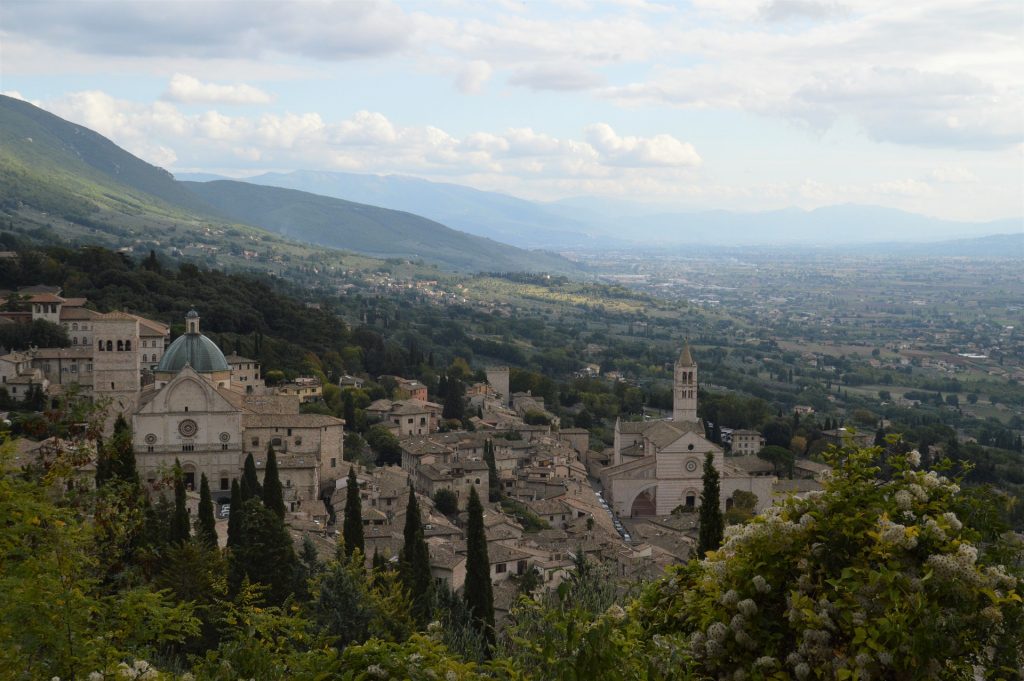 7. Assisi
Another option in Umbria is the town of Assisi, famous for Saint Francis, who was born and buried here. You'll be able to catch monks in their traditional brown robes strolling through town, visit the Basilica of St. Francis, tour the San Rufino Cathedral, and simply enjoy getting lost on the cobbled streets and sampling authentic Italian food, like truffles, at locally-owned cafes. You can take the train from Roma Termini to Santa Maria degli Angeli in about an hour and 45 minutes. 
8. Siena
Keep the history and charm of Rome but lose some of the expenses as you take a day trip to medieval Siena. Explore the Piazza del Campo, Palazzo Pubblico, take in the Torre del Mangia, and you pop into the Siena Cathedral to see the beautiful mosaics, Michelangelo statues, and sculptures by Bernini during your time in this Tuscan gem. Today, Siena is known for the Palio, a summertime bareback horse race in Il Campo, and the Sienese take their contrade (neighborhood) loyalty seriously and you'll likely see homes and shops proudly displaying their colorful contrade flags. 
9. Castelgandolfo
Okay, not only is the name awesome and I'm sure plenty of people have screamed, "You shall not pass!" in front of it, but Castelgandolfo is the home of the Pope's summer residence and Lake Albano. Many head to this countryside retreat to sample the amazing food and wine, especially in the nearby city of Frascati, home to the popular white wine of the same name, and then exploring Arricia and sampling porchetta. 
10. Saturnia
Need a break from all the sightseeing, walking, shopping, and eating? Head off to the Tuscan hills to visit the thermal hot springs in Saturnia for a relaxing day trip away from Rome. Do as the Romans do and let the warm waters heal your body. In fact, the Romans believed the water was a gift from the gods, so don't offend them by skipping this relaxing getaway that's just two hours from the city. If you must include some sort of sightseeing, there are ancient ruins nearby from settlements by the Greeks, Romans, and Etruscans. 
What's your favorite day trip from Rome? Tell us about your adventure outside the Eternal City in the comments below or give us a shout on Twitter!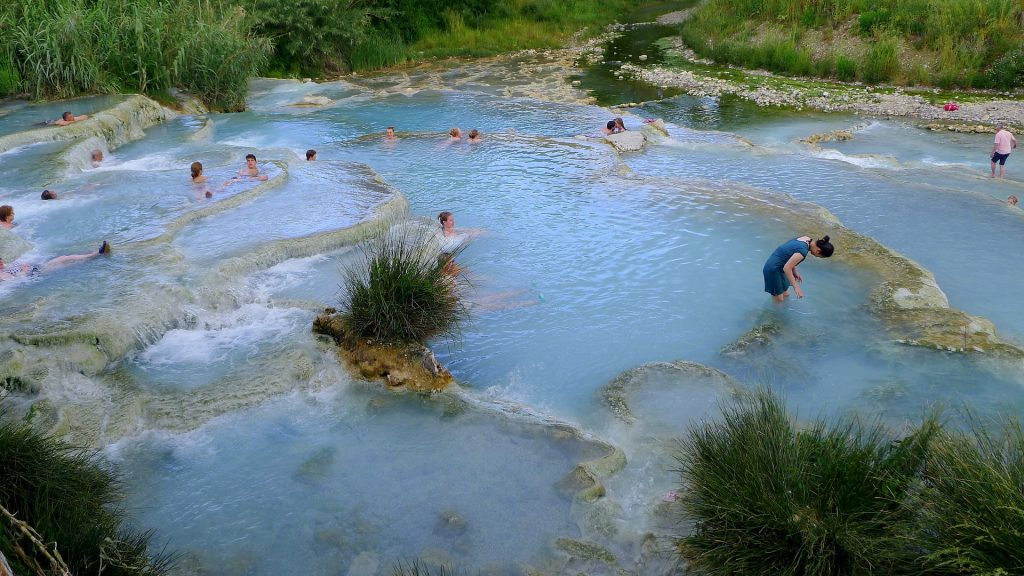 Like the post? Share it now!