There are so many things to do in Denver and one of our favorites is checking out all the different wineries and wine bars in the Mile High City. Whether you prefer crisp, floral whites or fruity, jammy reds, you'll find something wonderful to fill your wine glass in the city.
If you're looking for some wine tasting in Denver or just want to spend some time with friends saving a glass of something white, red, or pink, be sure to check out one of these fantastic Denver wineries or wine bars!
Denver wineries

Infinite Monkey Theorem
Located in the RiNo (River North) neighborhood, Infinite Monkey Theorem is a popular Denver winery. This urban winery is not only well-known because it produces great wine, but also sells their wine in cans – perfect for picnics or wine on the go! To learn more about the winery, join a public tour for $25 and enjoy samples of five of their wines. You can also book a private barrel tasting with a minimum of six people.
Favorites include the blind watchmaker red, the syrah, the tempranillo, and the malbec for red and the reisling and chenin blanc for white.
The Denver Infinite Monkey Theorem taproom is open on Monday, 4 – 8 p.m., Tuesday – Thursday, 4 – 10 p.m., and Friday – Sunday 2 – 10 p.m.
Balistreri Vineyards
This family-owned winery specializes in popular varietals as well as some fruit-based wines. Balistreri Vineyards began operations in 1964, but was only producing wine for family and friends, but started commercial operations in the 1990s and kept a focus on naturally made wines – one barrel at a time. Since they are handcrafted and made naturally, some of their white wines are actually orange due to the fermentation process – leaving the skins on!
Favorites include the zinfandel, syrah, and sangiovese. Be sure to try the Colorado cherry dessert wine if you can.
Visit Balistreri Vineyards for wine tasting or tours from 11 a.m. to 5 p.m. each day. If you're bringing a group of eight or more, reservations are required.
Bigsby's Folly
Step back in time and enjoy the ambiance of this Roaring 20s-inspired winery! Specializing in wines from California, Oregon, and Colorado, Bigsby's Folly serves wines by the glass or bottle and enjoy their full menu for a great night out in the RiNo neighborhood in Denver.
Favorites include the rose of grenache, the "EPP" or Everyday Porch Pounder, a blend of cab, merlot, malbec, petite verdot, and cab franc. We highly recommend sampling their wines by the flight and if it's summertime, you can't go wrong with the rose trio flight!
The winery's tasting room is open daily, 4 – 10 p.m. on Monday – Thursday, 2 – 11 p.m. on Friday, noon to 11 p.m. on Saturday, and 11 a.m. to 8 p.m. on Sunday. The winery is open for guided 60-minute tours where you sample five of their current selections and pair them with cheeses, nuts, meats, and fruit for $35 per person. For an intimate experience at the winery, you can book a private VIP Date Night Tasting & Tour!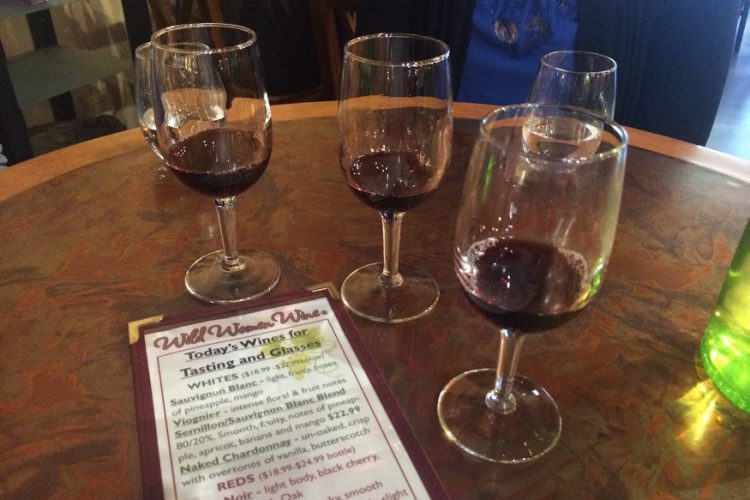 Wild Women Winery
Located in LoDo or Lower Downtown, Wild Women Winery has an excellent collection of classic wines and trendier off-beat varieties. Their labels and artwork are amazing and they're definitely a winery that likes to have fun with their style and flavors.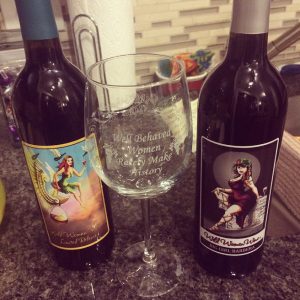 If you're in the mood for a tasting, they have a great deal that includes five samples and a souvenir glass (Etched with "Well behaved women rarely make history") to take home ($15), or you could try a flight of three wines for $5 or seven wines for $10!
Favorites include the barbera, cabernet sauvignon, pinot noir, and their chocolate port is an amazing dessert wine. If you like sweeter wines or mixed wines, they've got a great selection of fruity wines, too.
The winery is open from Tuesday – Thursday, noon – 8 p.m., Friday and Saturday, noon to 10 p.m. and on Sunday from noon to 6 p.m., but is closed on Mondays. Stop by on Fridays and Saturdays from 6:30 – 9:30 p.m. and 5 – 8 p.m. Tuesday – Thursday for happy hour and enjoy a big girl pour for only $10.
They do host a lot of private parties and events, so be sure to check the calendar or make reservations to secure your wine tasting.
Mile High Winery
Mile High Winery, also in the RiNo District, presents itself as the winery where science meets art and is the home of wine enthusiast Jon Brickner. Jon's first winery, Winter Park Winery, is up in Fraser, CO and he brought his passion for artistic wine down into Denver. Thanks, Jon!
Stop by for a flight tasting of two whites and three reds for only $10 or swing by for happy hour where you can get a glass of wine for $4.25!
Favorites include the grateful red (50% syrah, 50% cab sauv), the zinfandel, and the rose zinfandel.
The winery is open Tuesday – Thursday, 4 – 9 p.m., Friday from 4 – 10 p.m., Saturday, 1 – 10 p.m., and on Sunday from 1 – 5 p.m.
Carboy Winery
South of Denver, down in Littleton, is Carboy Winery. While the main draw is the excellent wines, they do have a great food menu that easily pairs with all of their wines on tap. I recommend the baked brie, the burrata, their gluten-free pizzas, or skipping straight to the sweets and getting the chocolate hazelnut biscotti or chocolate pots de creme.
They offer unique wine tasting events with a private wine tasting even at $20 per person (two person min.) where you enjoy a 30-minute wine tasting with a wine specialist to discuss the wine and how it was made. For $30, you can upgrade to the winemaker tasting for a sampling of the wines and understanding how each distinct fruit flavor is enhanced in the winemaking process. Finally, for $50 per person, try the sensory experience where you'll learn how more compelling flavors like vanilla, chocolate, and caramel make their way into the glass. All wine tastings are by appointment.
Favorites include the commemorative red wine blend, the Russian Valley pinot noir, the rose, and the pinot gris.
The winery is open from noon to 10 p.m. Sunday – Thursday, and noon to 11 p.m. on Friday and Saturday. Head on in for happy hour each day from 2 – 5 p.m. and 9 p.m. to close.
There is a Carboy Winery location up in Breckenridge, CO, too!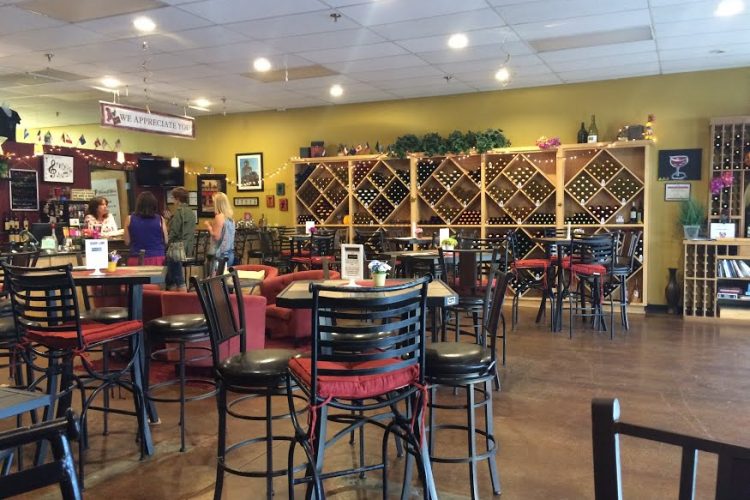 Water 2 Wine
Another option just outside of Denver is Water 2 Wine in Centennial. Rick and I were introduced to them when we found them on Living Social and made good use of the two-hour wine tasting and take home bottle deal – might have been a little too good use of the time as our server was back around asking what we wanted next after taking one sip.
They seriously know their wines but don't take it too seriously and are very helpful at finding you something you'll enjoy or something new you might want to try. Representing more than 13 countries, you're sure to find a wine or varietal to enjoy in the tasting room.
Favorites include the pinot blanc, verdicchio, petit verdot, the Australian kookaburra red, the California cab-syrah-zin, the forest noir, and the Italian barbera and primitivo. Let's just say you won't leave thirsty.
The winery is open from 2 – 7 p.m. Tuesdays – Thursdays, and from noon to 8 p.m on Fridays and Saturdays.
This winery also plays host to many private events, so best to check with them if they're open to the public before heading over for a tasting.
Denver wine bars and restaurants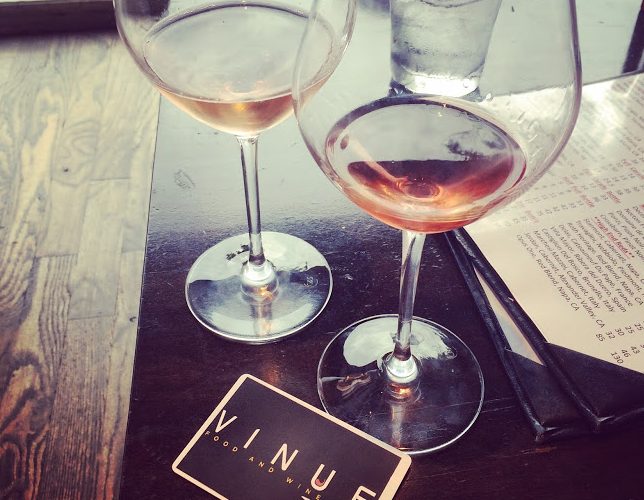 Vinue
Located in Cherry Creek, this wine bar is great if you want to discover new wines and varietals without having to order a whole glass. At Vinue, you put some money on your reloadable card and just swipe the card at the spout of the wine you want to try. It'll pour out a 1.5, 3, or 6 oz. pour for you to sample. The cost per pour varies by each wine but most are reasonably priced. To accompany your wine tasting, they've got a great food menu with antipasto, flatbreads, and small, shareable bites. You can't go wrong with a charcuterie or cheese board and the brie dipping bites and seared crab cakes are simply sinful.
Vinue is open Monday – Wednesday, 3 – 10 p.m. Thursday from 3 – 11 p.m., Friday – Saturday, 3 p.m. to 12 a.m., and on Sunday from 1 – 8 p.m.
Cru: A Wine Bar
Enjoy an endless variety of wines by the glass or opt to get a whole bottle of something special at Cru: A Wine Bar. Located in Larimer Square, this wine bar welcomes all wine enthusiasts and newcomers to the world of swirling and sipping.
Happy hour is offered daily to help you "un-wine" from 4 – 6:30 p.m. and you can take $3 off glasses or flights of wine and enjoy discounts on small plates, like the bruschetta, calamari, and goat cheese beignets.
The wine bar is open Monday – Wednesday, 4 – 11 p.m., Thursday from noon to 11 p.m., Friday and Saturday, noon to midnight, and on Sunday from 10:30 a.m. to 10 p.m. – be sure to stop by for brunch on Sunday!
Max's Wine Dive
Love fine wine but in the mood for some comfort food instead of a microscopic portion of food from an upscale eatery? Then head to Max's Wine Dive to satisfy that craving. Known for great wine and great food
Stop in for the "six by six" happy hour (Monday – Friday, 4 – 6 p.m.) and choose from six whites, six reds, six small bites, and the three options for bubbles and rose or make a reservation for a great dinner accompanied by great wine.
Max's Wine Dive is open 4 – 10 p.m., Monday – Thursday, 4 p.m. to midnight on Friday, from 10 a.m. to midnight on Saturday, and 10 a.m. to 10 p.m. on Sunday.
Be sure to add a visit to one of these wineries or wine bars in Denver next time you're in the city and sample some of the great wines coming from Colorado's urban wineries. Though we're known for our craft beer, our wine is definitely earning its place on the map.
A quick word of caution for those coming from sea level, the altitude can impact how quickly you'll feel the effects of alcohol. Take it slow and be sure to drink plenty of water when drinking at higher elevations.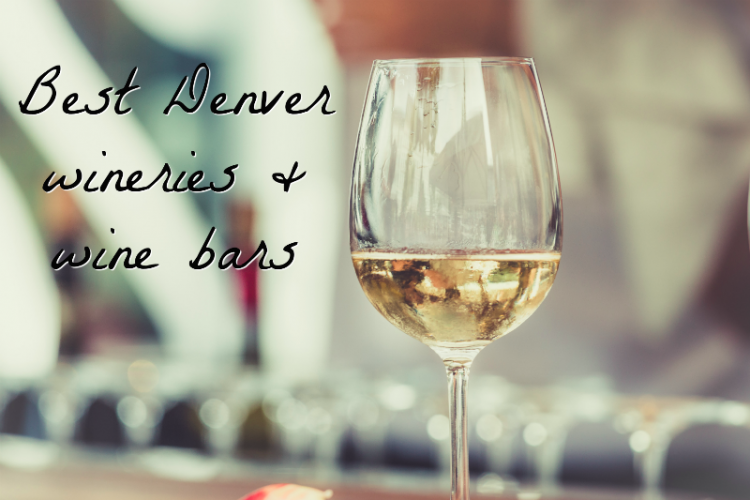 Like the post? Share it now!