Happy Thanksgiving! In the US, we're sitting down with family and friends today to give thanks and gorge on turkey, stuffing, potatoes, green beans, rolls, and more gravy than we have at any other time of the year.
Since the holiday of eating everything in sight is upon us, I thought it'd be fun to highlight some other travel destinations that aren't just known for the cool things to do there, but for the cool cuisine to dine on!
From classic foodie destinations like Rome and Paris to hidden gems with impressive restaurants serving up plenty of flavor, any foodie can find some European destination they can't wait to visit and enjoy some wonderful dining experiences in.
If you prefer to plan your travel itineraries by where and what you'll eat instead of checking off landmarks and museums on sightseeing tours, you better add these top foodie destinations to your future plans.
Delight your taste buds by visiting these iconic culinary destinations in Europe!
Top 11 European cities for foodies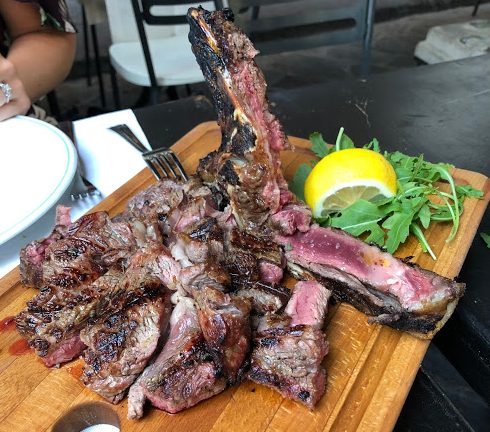 1. Tuscany, Italy
Starting with a classic! Eating our way through Tuscany was one of the highlights of our time in Italy. From the best olive oil you'll ever taste in your life to fresh vegetables and steak grilled to perfection, Tuscany has a lot to offer any foodie.
Simple, local, and flavorful are the foundational elements of any Tuscan dish, like bruschetta. You'll often find beans in many Tuscan dishes and the people from Tuscany are often affectionately called the mangiafagioli (bean eaters).
Plus, the Tuscany region is perfect for finding amazing Italian wine to pair with your meal – like Chianti!
2. Rome, Italy
Nope, not sorry, Italy gets two mentions on this list! While most head to Rome for the history, art, and well-preserved structures, Rome is also a great travel destination if you want to eat your heart out. Like Tuscany, Rome serves up dishes made with simple, fresh ingredients in their pastas and pizzas.
If you want to push your boundaries in Rome, you might want to sample some dishes made with the quinto quarto, or fifth quarter, which is animal parts that are most often discarded, like the tongue, brain, liver, and tripe. If you want to go on a true food journey in Rome, you must head to the Trastevere neighborhood!
3. Paris, France
I can't make a foodie travel destinations list without including Paris! Even Disney knows to use Paris as a backdrop in a food movie, though I'm 100% sure there are no rats doing the cooking – even if Remy is as skilled as he seems.
With a great variety of cheese, steak tartare, duck, and escargot, alongside some excellent wine, Paris is a foodie heaven – just be sure to save room for some dessert, like macarons. Whether you dine in a cafe, bistro, or restaurant, you can't go wrong with the menus and meals being served in Paris.
4. Bordeaux, France
Another French travel destination makes it on the list, though this region is typically touted first for its impeccable Bordeaux wine. But, don't fill up on red wine just yet, you have to sample the duck confit, lamb, foie gras, and fresh seafood, like oysters and mussels. Dining in this French city can be quite the experience and one you'll want to savor.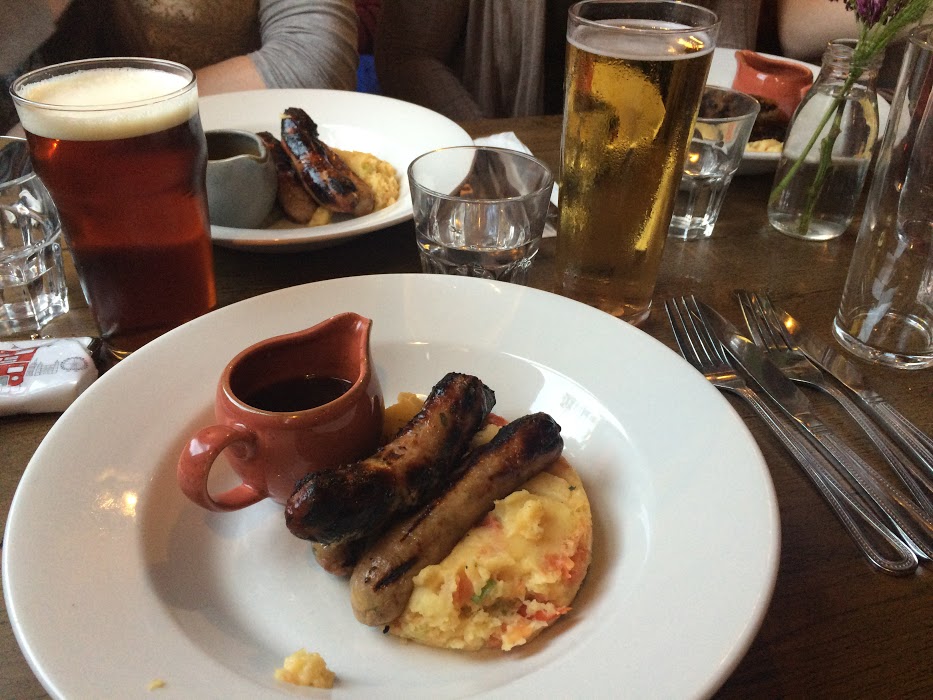 5. London, England
Yes, everyone jokes about British food and some of the more unique ingredients used to make traditional dishes, but London does have a great scene for foodies. Enjoy light snacks during afternoon tea, go classic with fish and chips (and mushy peas) or bangers and mash, or try the national dish of chicken tikka masala! The city also holds its own for upscale dining by having more than 60 Michelin-starred restaurants but you can never go wrong with popping into a pub for some authentic English food and beer.
6. Berlin, Germany
Germany is known for its beer and currywurst and Berlin's culinary scene is certainly serving it up right. While Berlin is home to a few Michelin-starred restaurants, most flock to the markets for fantastic street food from around the world, including Thailand, Russia, and the United States. Berlin is also known for its popular vegetarian restaurants as well as traditional German restaurants plating up classic home-made meals.
7. San Sebastian, Spain
Enjoy walking on the beautiful beach during the day to make room for all the food you're going to enjoy in the evening in San Sebastian. The town is said to have more Michelin stars per capita than anywhere else in Europe, but it's real start of the show is its fresh seafood.
Try the squid, salt cod, or tantalizing shrimp. Another great option is the Spanish tapas or pintxos available at many tapas bars. Be sure to sample the pimientos de padron, or fried green peppers, a speciality in this region. You'll wash it all down with the crisp cider that's made in San Sebastian.
8. Lisbon, Portugal
Seems access to the sea and fresh seafood really helps a city's foodie scene come to life and that's definitely true in Lisbon. While here, you must try the clams in a garlic sauce, oysters, and lobster, though if you don't enjoy fish, the prego, a steak and mustard sandwich is a tasty replacement. Of course with Portugal being a great wine and port region, you better complement your food with something local! Oh, and save room for a custard tart for dessert.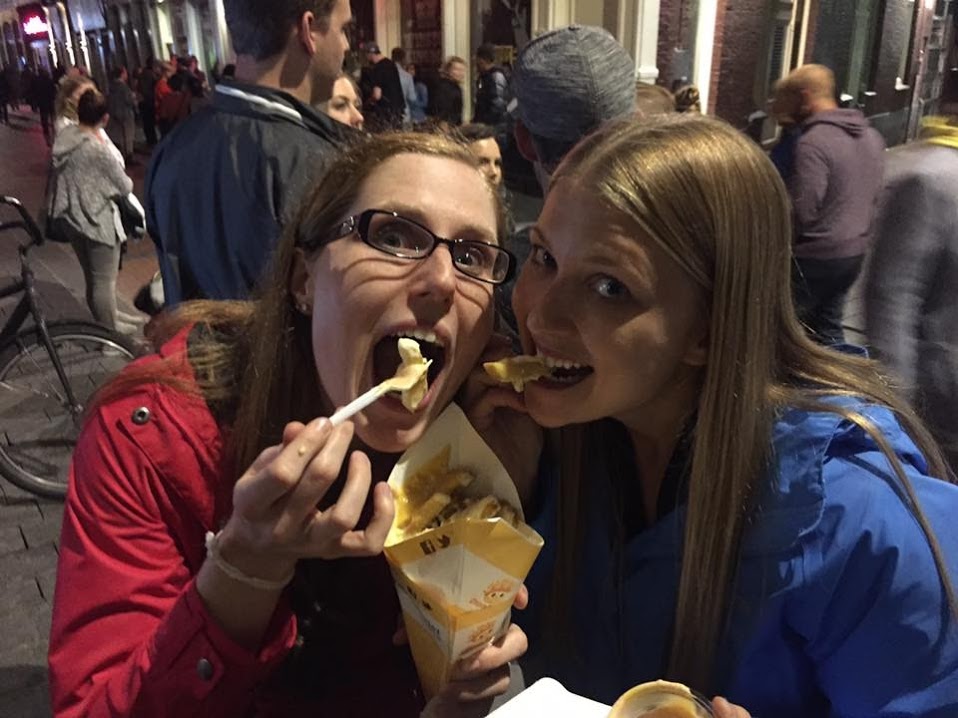 9. Amsterdam, the Netherlands
You can't spend all day in a coffee shop in Amsterdam as there are so many amazing foods waiting to be eaten! You must, must, must try the frites, French fries served in a cone and drizzled with mayo! I think I've bought frites every single day the times I've been to Amsterdam. You should also plan on trying a Dutch pancake, a stroopwaffel with your morning coffee, and some cured herring for lunch or a quick snack on the go.
10. Copenhagen, Denmark
When foodies talk of Copenhagen, they talk of "New Nordic Cuisine" and the Michelin-starred Noma Restaurant, named as one of the best places in the world to eat. The dishes here are simple and traditional and exemplify the flavors of the seaside capital of Denmark. Try the pickled herring or go classic with a smørrebrød, an open-faced sandwich, some piled with cod roe, shrimp, or beef tartare atop rye bread. Sign me up!
11. Prague, Czechia
It's hard to go wrong in a city that serves up fantastic food at great prices, as well as cheap beer (most often cheaper than water). Prague's food scene honors its culture in its cuisine but also isn't afraid to innovate and try new things and welcome outside influences, like Asian and Middle Eastern. There are also hip cafes opening up and expanding coffee culture as well as some fun vegetarian restaurants plating up healthy, nutritious dishes.
Where's your favorite foodie travel destination in Europe? Tell us in the comments below or on Facebook!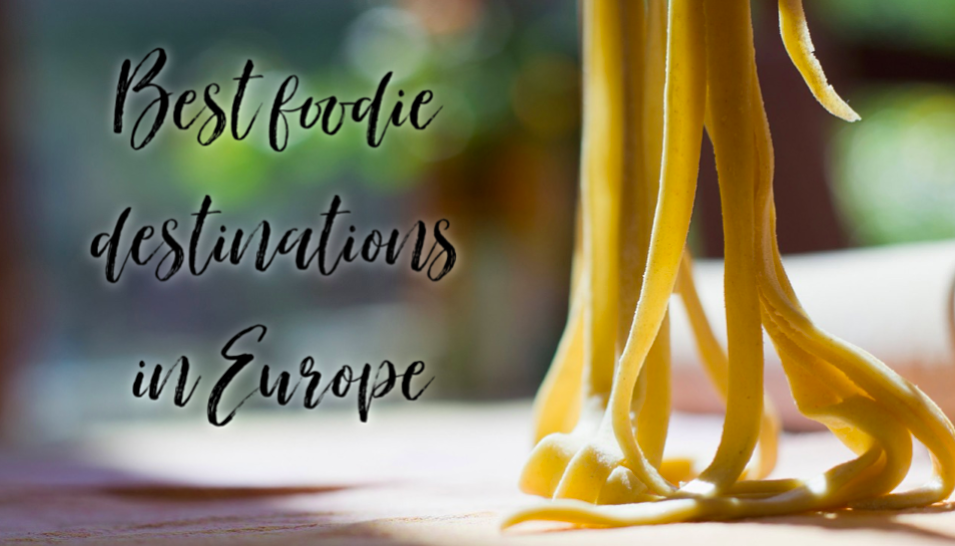 Like the post? Share it now!