Spain is home to some amazing travel destinations, whether you're going to learn more about the country's history and culture or you simply want to discover the different regions – especially when it comes to the food and wine served around Spain. But one city that can't be missed is its capital: Madrid!
With stunning plazas, historic landmarks, and beautiful architecture, Madrid has some wonderful photography locations that you simply must visit during your stay there. It'd almost be impossible to spend some time in Spain's capital without coming away with great photos of this vibrant, energetic city.
Chances are you'll come across many of these photography spots on your own during your exploration of Madrid but if you want to make sure you leave the city with great travel pics, you'll want to add these 8 stops to your travel itinerary.
Top 8 Instagrammable locations in Madrid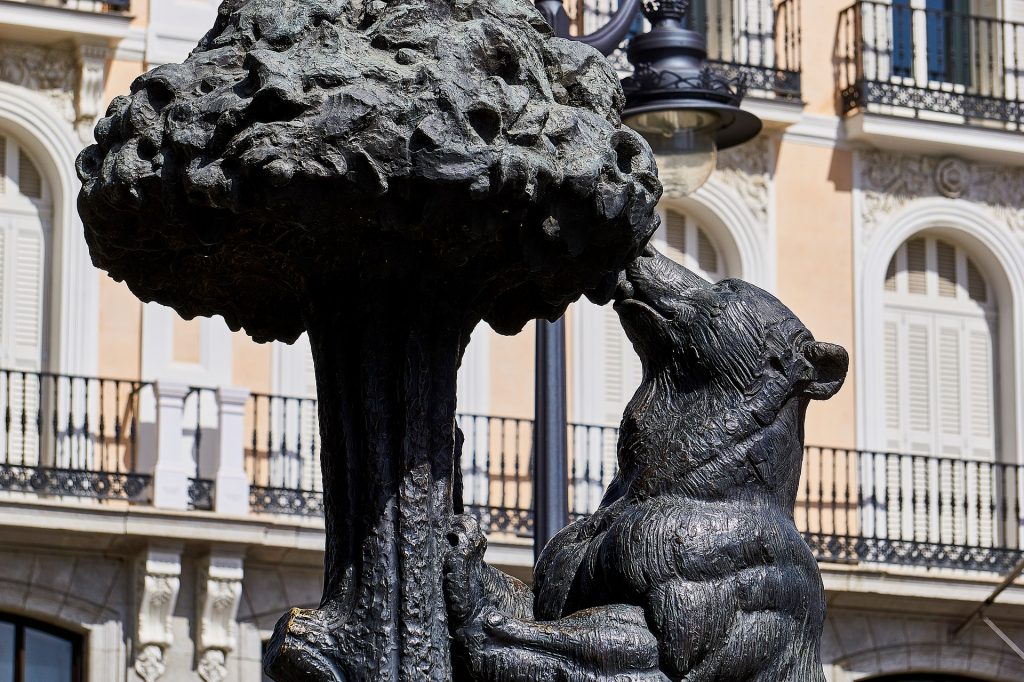 1. Puerta del Sol
Take a stroll down the pedestrian-only Puerta del Sol and snap pics of the plaza or head over to the popular photography subject of the statue of the bear eating from the tree. Another common subject is the Tio Pepe sign as is the clock tower that's a popular destination on New Year's Eve to ring in the coming year. Puerta del Sol is the spot that originally marked the gates of the city and is also the physical centerpoint of Spain where you can photograph the kilometer zero plaque.
2. Plaza Mayor
Snap pics of the more than 225 balconies in Plaza Mayor or focus your lens on the statue of King Philip III and his horse. This square is very popular so aim to get there in the morning to get people-free architecture shots or if you're fine with people milling about, then sit down and enjoy a cup of coffee from a nearby cafe or wait until the afternoon to pair your visit with happy hour and add some color to your photograph with some Spanish beer in the foreground.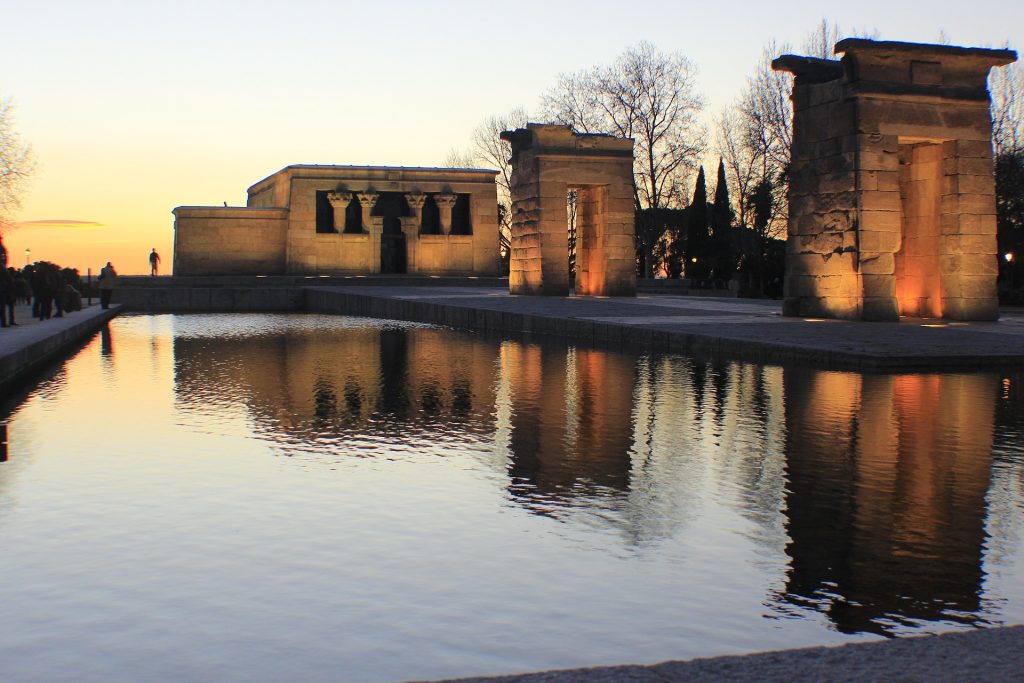 3. Temple of Debod
As someone who loves all things ancient Egypt, I have to recommend a stop at the Temple of Debod! Have fun playing with the light bouncing off the water, especially at sunset, around these stone structures that date back to the 2nd century BC. The temple was built in honor of the god Amun and the goddess Isis and was given to Spain by the Egyptian government and opened in its current location in 1972.
4. Retiro Park & Palacio de Cristal
The Palacio de Cristal or Crystal Palace immediately makes me think of The Sound of Music and the scene where Liesl sings about how grown up she is now that's 16. But even though my head makes me think of Austria when I see it, this landmark in Madrid is worth the visit to photograph and simply enjoy, especially after a lovely stroll in Retiro Park, another great photography location in Madrid! No matter what time of day you visit, you're sure to catch the palace at its best as the sun glitters off the glass, though many photographers seem to prefer visiting it in the fall with warm colors and fall hues in the surrounding trees and plants.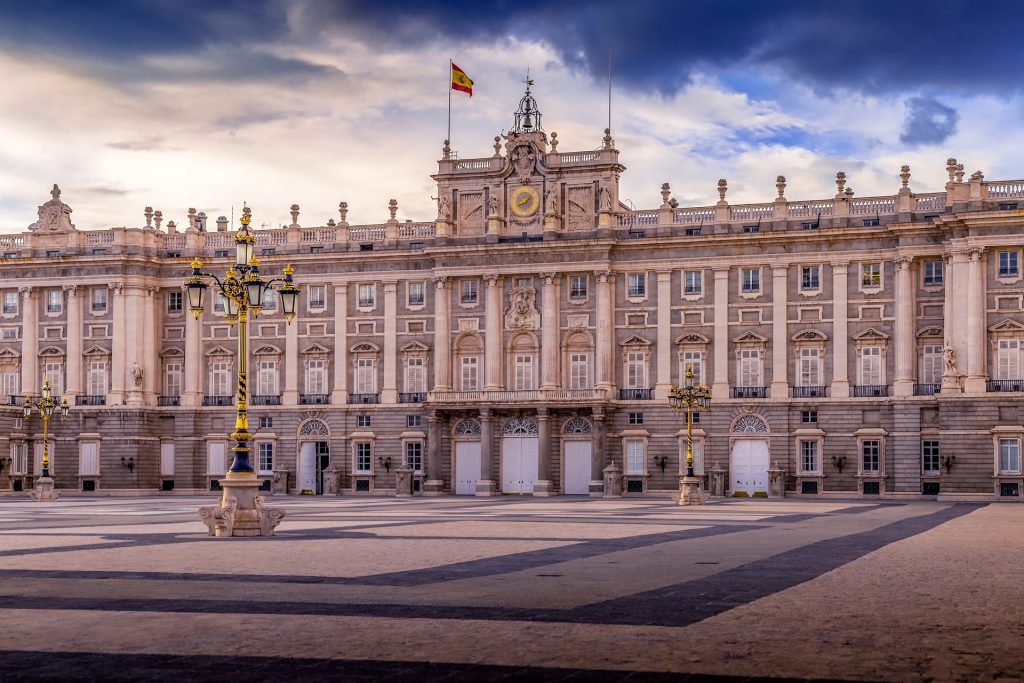 5. Royal Palace
Take in the grandeur and ornate exterior of a home that's built for Spanish royalty. In fact, it's one of the largest in Europe and houses more than 3,000 rooms! It's no longer used by the Royal Family as a residence but is still used for ceremonies and important events. Even if you can't capture much of the inside of the palace, the rich facade and golden accented exterior is worth photographing on its own.
6. Almudena Cathedral
It seems every capital city in Europe has a gorgeous cathedral that you have to visit and photograph and Madrid is no exception! You have to visit Almudena Cathedral and capture both its exterior and Neo-Gothic interior. It's traditional meets contemporary with a "pop-art" style. Definitely worth the visit even if you forget your camera or phone. If you have the time and the inclination, you can also head to the top of the cathedral and enjoy exceptional views of the city spreading out below you. Interestingly enough, the cathedral began construction in 1879 but it wasn't finished until 1993 when it was consecrated by Pope John Paul II.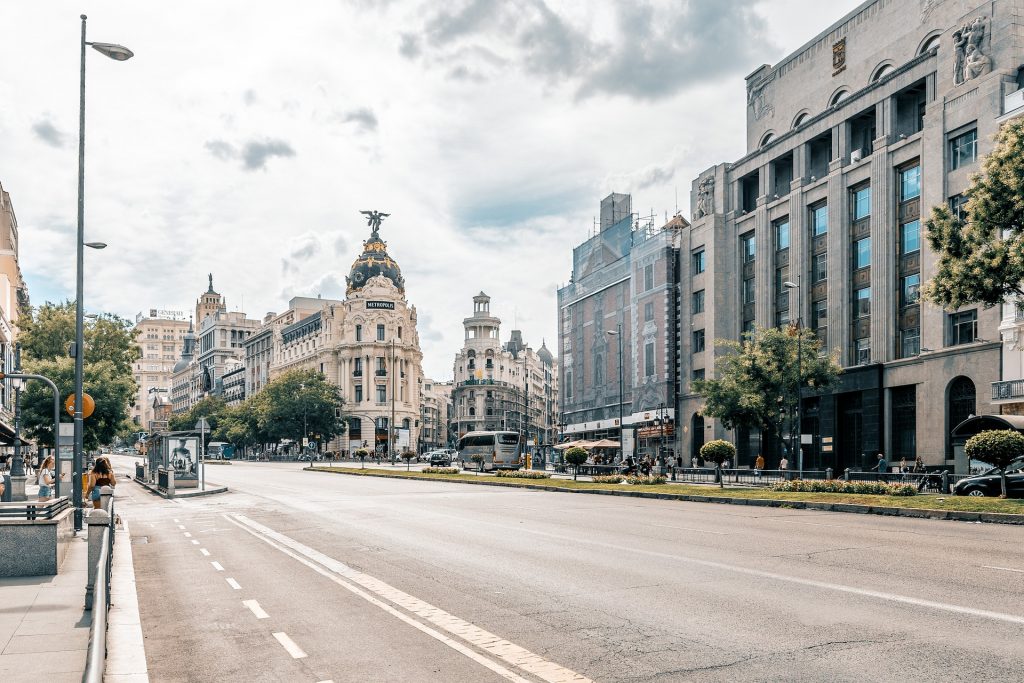 7. Calle Gran Via
Head over to Calle Gran Via to snap photos of the Schweppes building and the Metropolis building which feels kind of like a mini Times Square with the illuminated screens. Beyond the two big photography draws, snap shots of the shops, theaters and clubs, dining, and tourists and locals mingling in the street. If you want an aerial shot of this Madrid photography location, head to the rooftop terrace on the Circulo de Bellas Artes building. But maybe snap your photos first before sipping on some cocktails for clear photos!
8. Mercado de San Miguel
I always recommend a visit to the local markets when exploring Spain as you'll find some true hidden gems and authentic cuisine and in Madrid you'll have to go to Mercado de San Miguel or San Miguel Market. Before you start stuffing your face with tapas and sipping Spanish wine, enjoy checking out the market that's more than 100 years old and get photos of the inviting lights and warm colors luring you inside the wrought-iron structure and then capture the vibrant colors of the foods being sold in the stalls. Bursts of reds, oranges, and yellows of fresh fruit will capture your attention or focus on the fresh meats and veggies or zero in on the dishes being served up and desserts on display. You'll want to go there to grab a bite to eat no matter what so you might as well plan to get some cool shots of the popular market!
Did we miss any popular photography locations in Madrid? Tell us in the comments below or give us a shout on Twitter!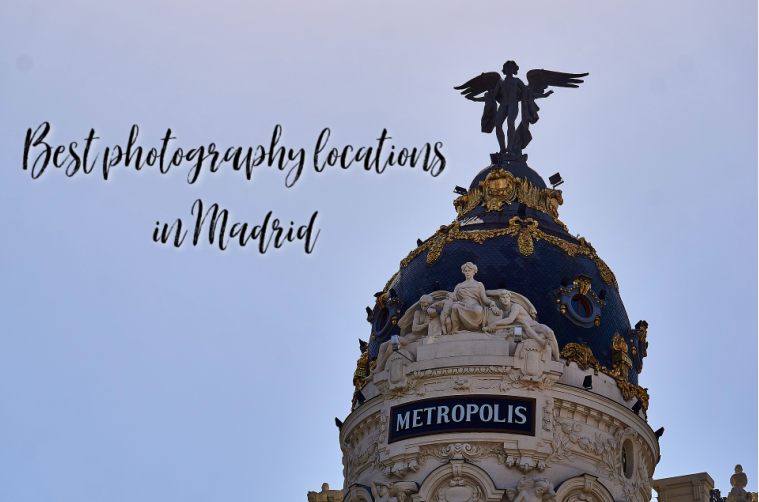 Like the post? Share it now!