The Dominican Republic is a tropical treasure of the Caribbean that we have yet to explore! While we're busy still rescheduling getaways and moving travel plans back a year or two due to the pandemic, we definitely have our eyes on the Dominican Republic as a future travel destination and have started adding things to do there to our bucket list.
With gorgeous beaches, flavorful food, and plenty of history and culture, we know we won't be bored on a future vacation in this tropical paradise. Especially with all the home-grown coffee we can consume, and then looking forward to winding down with some local rum in the evening.
So while we may not have our flights or hotels booked yet, we've got a few ideas of what to do during our time there and what we want to cross off our Dominican Republic bucket list!
10 things to do in the Dominican Republic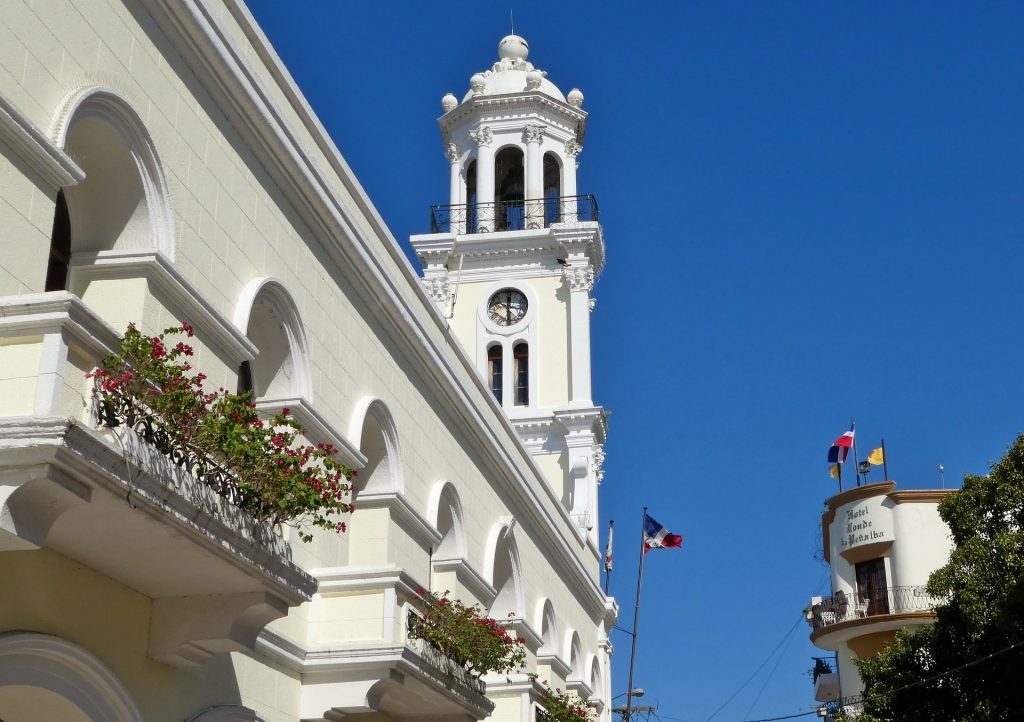 1. Explore Santo Domingo
I can't wait to see the Spanish architecture in the oldest city in the New World! Santo Domingo has a lot to offer as the capital of the Dominican Republic, with historic sites like the First Cathedral of America and the museum, Alcazar de Colon, which at one time served as a residence to Diego Columbus, Christopher Columbus' son. Now the museum houses a great collection of medieval and Renaissance art.
The Ciudad Colonial or Zona Colonial, the Colonial City is a UNESCO World Heritage Site, and the place to explore the city's historical attractions, like the New World's first cathedral, university, castle, and fortress. The city dates all the way back to 1496 when it was founded by the Spanish.
2. Check out Coconut Coast
Not gonna lie, half the reason I want to check it out is because of the name! The Coconut Coast just sounds like a place I want to relax on a white sand beach with a tropical cocktail melting in my hand. We should easily be able to find a hotel or resort along this beautiful coastal stretch, and spend a day or two soaking up the sun and playing in the water.
3. Visit Playa San Rafael
We'll want to squeeze some time in to visit the Barahona region, affectionately called the Pearl of the South, to explore its beaches, parks, and coffee plantations. But when it comes to beaches in this region, I've got my eye on Playa San Rafael as I've heard there's a lookout point with an incredible view of the island.
4. Discover Sierra de Bahoruco National Park
I'm hoping we'll have enough time during our travels in the Dominican Republic to check out this UNESCO Biosphere Reserve, complete with rivers, caves, bluffs, beaches, hiking trails, and sinkholes. The park spans 386 square miles and is a wonderland for birders, as well as those who love flowers as the reserve is home to more than 180 species of orchids alone.
5. Visit Los Haitises National Park
Another National Park on our list is the Los Haitises National Park, a giant at 618 square smiles, but with unique sightseeing like the 98-foot rock formations dotting the water and caves that are famous for their petroglyphs and pictographs – something I'd absolutely love to see!
This area's also been used as a filming location for Jurassic Park, and I can see why with its lush rainforest setting. In fact, it's one of the Dominican Republic's few remaining rainforests and is home to many species of birds, including the endangered Ridgway's Hawk. I think we can definitely plan some hiking or kayaking adventures here for a day or two on our travel itinerary!
6. See "the Switzerland of the Caribbean"
From looking at photos of Constanza, it's easy to see how it earned its nickname and seems like such a different area to explore compared to its beachy locales. I'd especially love to rent some mountain bikes and take the six-mile ride out to Aguas Blancas waterfall, which prides itself on being one of the highest altitude waterfalls in the Caribbean and sends cascading water on a 272-foot drop. I'd also want to plan a stop to see Las Piramides in the Valle Nuevo National Park.
7. Go humpback whale watching
While Samana Bay looks great enough to visit on its own, I've read incredible things about the whale watching in this region. We'll have to time our trip right for the migration of about 2,000 humpback whales coming back to the warm waters to reproduce, generally between December and March. I don't care how many seasick patches I have to affix behind my ears, we'll get out on that water for a whale watching tour!
8. Check out Puerto Plata
While this port dates back to the late 1400s it's become quite a hot spot for tourism with its stunning architecture and lively dining scene. I've also read up on the more physical adventures we can have here, like hiking, canyoning, and checking out the 27 Charcos de Damajagua waterfalls. While most tours only take you to about seven of the 27, I think we'd still have fun jumping off the waterfalls into the picturesque turquoise waters below!
While in this region, we'll also want to ride the only cable car in the Caribbean to the top of Mount Isabel de Torres, about 2,600 feet above Puerto Plata, where I can happily soak up the views of the lush landscape below us. We can also get up close to the Christ the Redeemer statue and check out the botanical gardens.
9. Experience La Romana
Originally a region known for its sugar production, La Romana has become a luxurious beach destination with all-inclusive resorts, golf courses, and the Altos de Chavon, a replica of a Mediterranean village, complete with a 5,000-seat amphitheater. Looking at the photos of this paradise in the Caribbean, I can easily see us spending a few days here.
10. Go rafting on Yaque del Norte
While I love whitewater rafting here in Colorado, I think we'll have to add it to our plans while in the Dominican Republic, so we can say we rafted the longest river in the country, Yaque del Norte. We'll have to book a day trip out on the river and expect level-two rapids, which is easy enough to handle.
Did we miss anything from our Dominican Republic bucket list? Tell us in the comments below!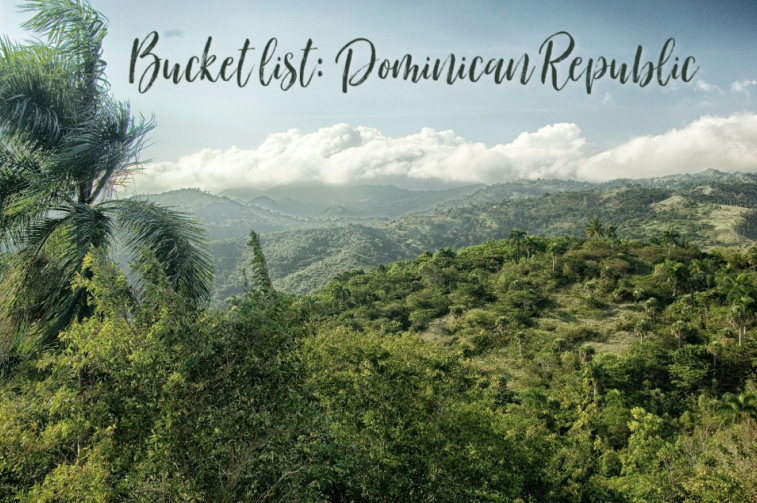 Like the post? Share it now!