Love taking Insta-worthy pictures as you travel? Well get ready for a real treat when you visit Venice! I couldn't stop taking pictures of all the canals, stunning Italian architecture, and lively action in the piazza and out on the water.
There are many fantastic Venice photography locations scattered throughout this labyrinth-like city, but some are more popular than others. Even if you don't hit all nine of these photography hot spots, you're sure to come away with gorgeous shots of your time here. You really cannot go wrong no matter where you photograph Venice from.
But, if you do want to make to sure you hit the best locations, check out our favorite spots for photography in Venice and plan to include them in your itinerary to get amazing pictures of your getaway.
9 best spots to take photos in Venice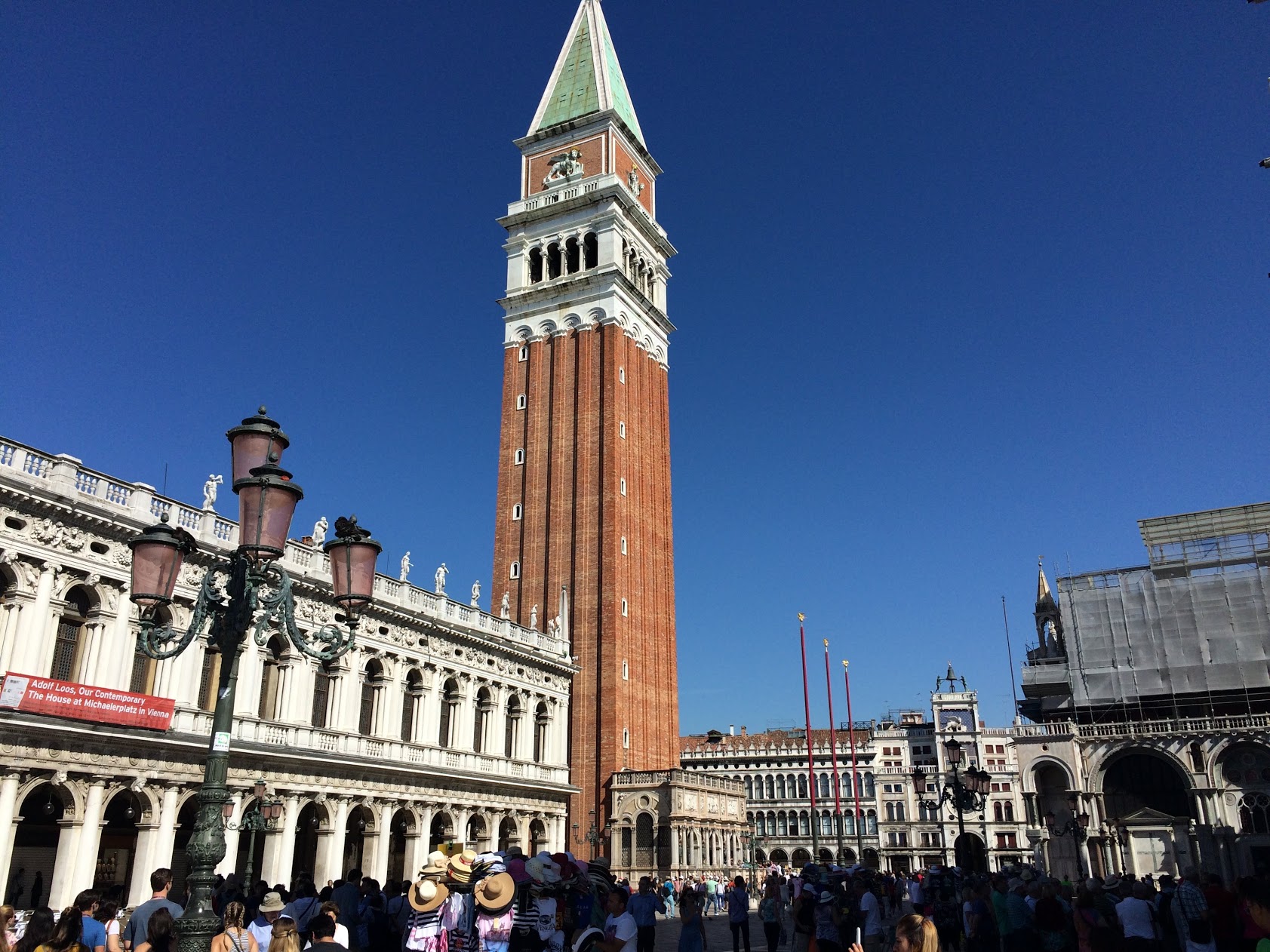 1. Basilica di San Marco campanile
While most people are ground level or down in the canals and shooting up, you can snap your pictures from above and enjoy the 360-degree views from the campanile of Basilica di San Marco! Get unique angles of the canals, snap the red rooftops, and capture the crowds down in the piazza.
A ride to the top is is 13€ and you'll do a timed entry ticket. I'd recommend mid-morning or go at sunset if you have a few days in the city so you can save time to take a gondola ride at sunset during your visit as well!
2. San Giorgio Maggiore
Another sky high option for panoramic views of Venice is at the monastery on San Giorgio Maggiore island. It gives you a different view of the canals and city's layout, but still an impressive view nonetheless. The ride to the top of its tower is only 5€, or save 2€, and climb the tower yourself.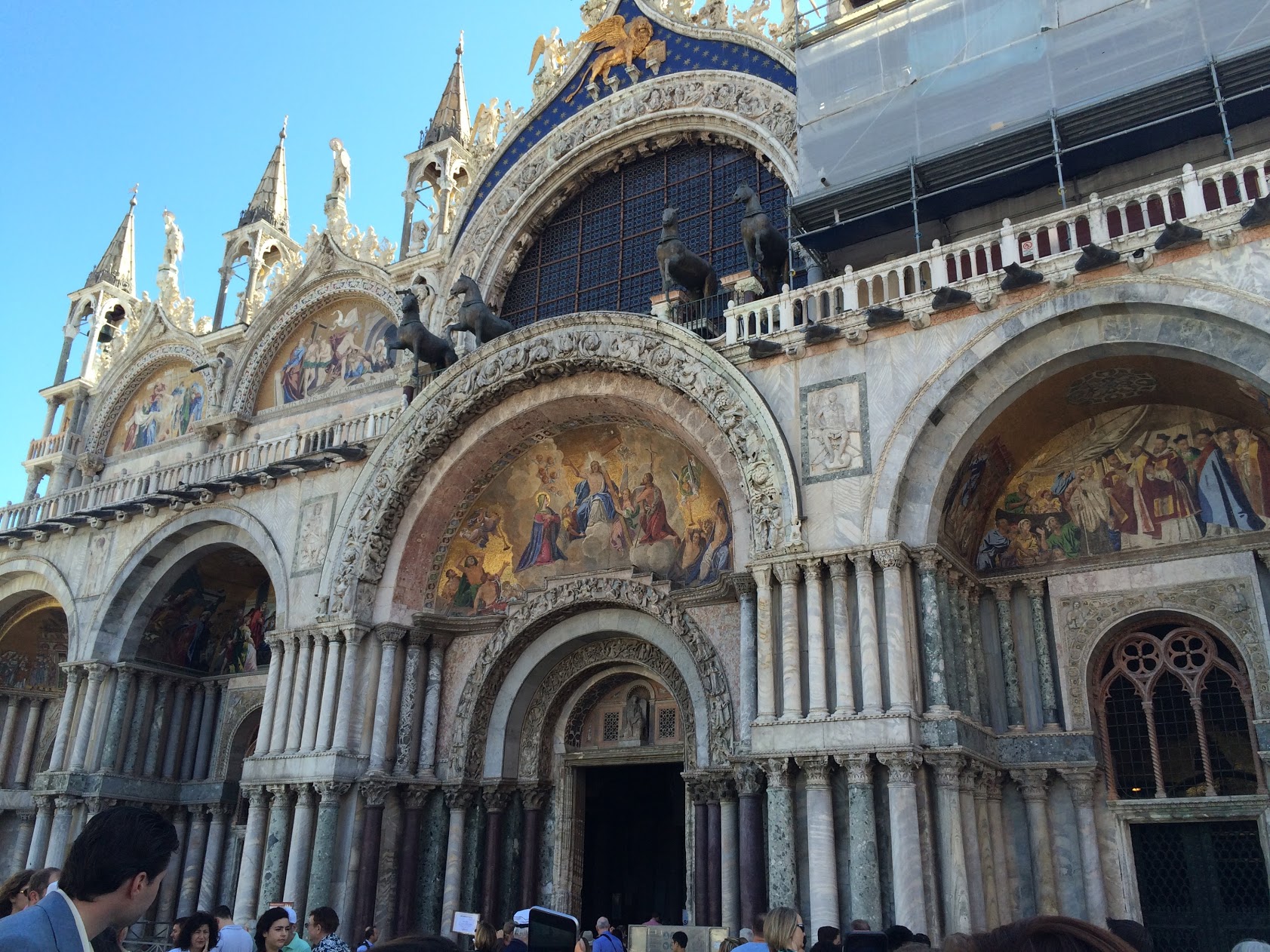 3. Piazza San Marco
This area is flooding with photography opportunities – even when it's literally flooding! Play with reflections in the water, enjoy different lighting conditions, or wait until it's a bit clearer out to get traditional shots of the square. This is the main hub of activity in Venice and with such stunning buildings, basilicas, and cafes and shops surrounding it, it's the perfect place to get great shots for the 'gram.
Take a break and grab a seat at one of the cafes in the square to rest, enjoy a refreshment or light bite, and get new shots. I recommend Caffe Florian, dated back to 1720! Tis historic cafe not only has great views of the square, but is a work of art itself and deserves its own photo shoot among your Venice collection.
4. Rialto Bridge
Unless you want people shots, get there early – I mean like sunrise to get great shots of the bridge and from the bridge without the crowds. After you've snapped your pictures of the views from the bridge, walk away from the bridge and then turn to get shots of it in the foreground. Chances are, a gondola or boat will be passing in the background, adding some depth and movement to your shot.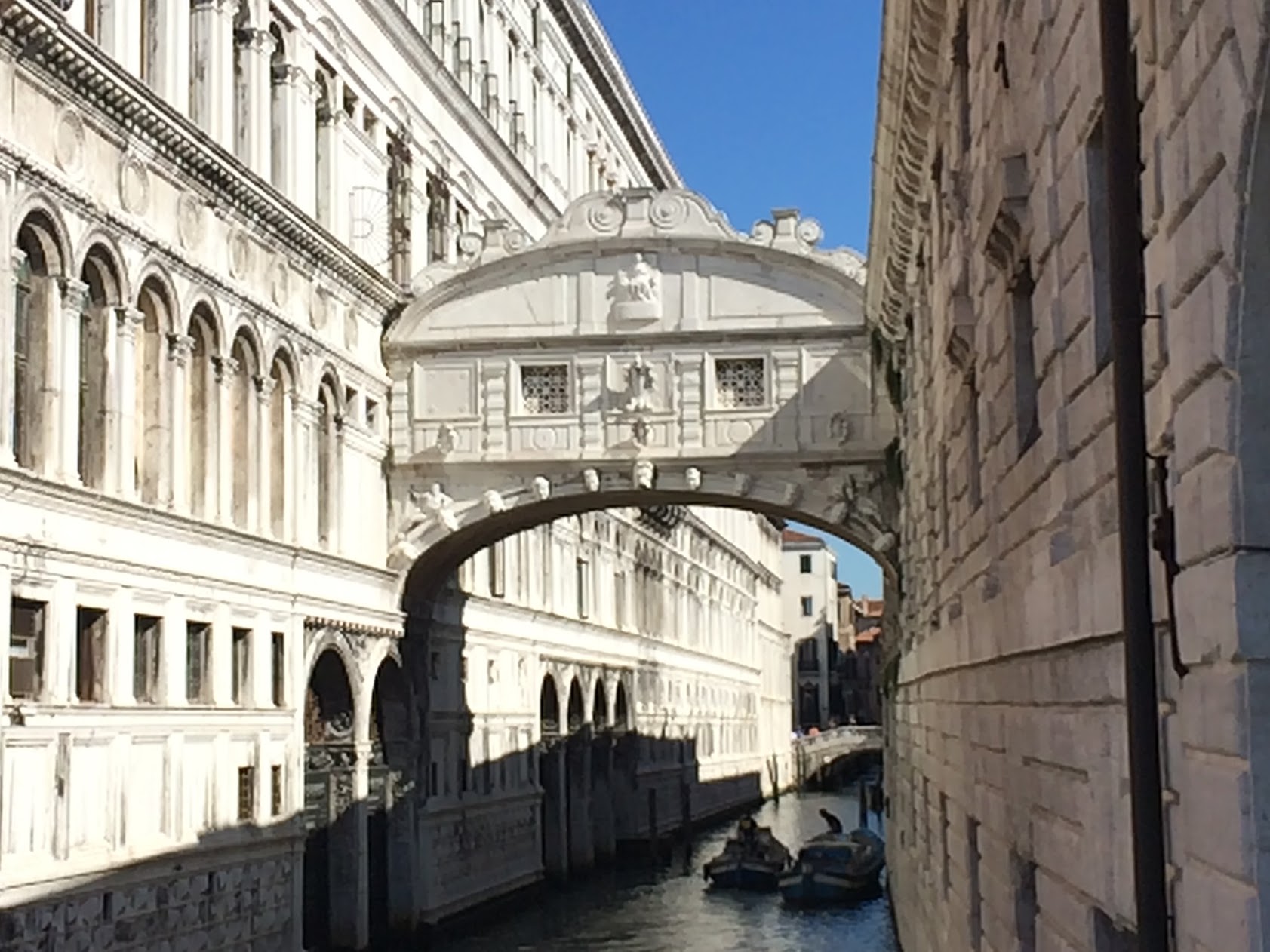 5. Bridge of Sighs
It's a classic and no visit to Venice would be complete without seeing this famous bridge – named after the fact that the prisoners would sigh as they took in their last look through the little window at the beautiful city as they crossed the bridge. You can get great shots while on land or snap it from below on a gondola ride.
6. Accademia Bridge
Another popular bridge, and a magical photography location for sunsets in Venice, this provides a great view of the canals, gondolas, and world-famous Venetian architecture. You can also capture the Basilica di Santa Maria della Salute in the background. Many photographers choose to stay after sunset to play with light dispersion from the boats on the canals.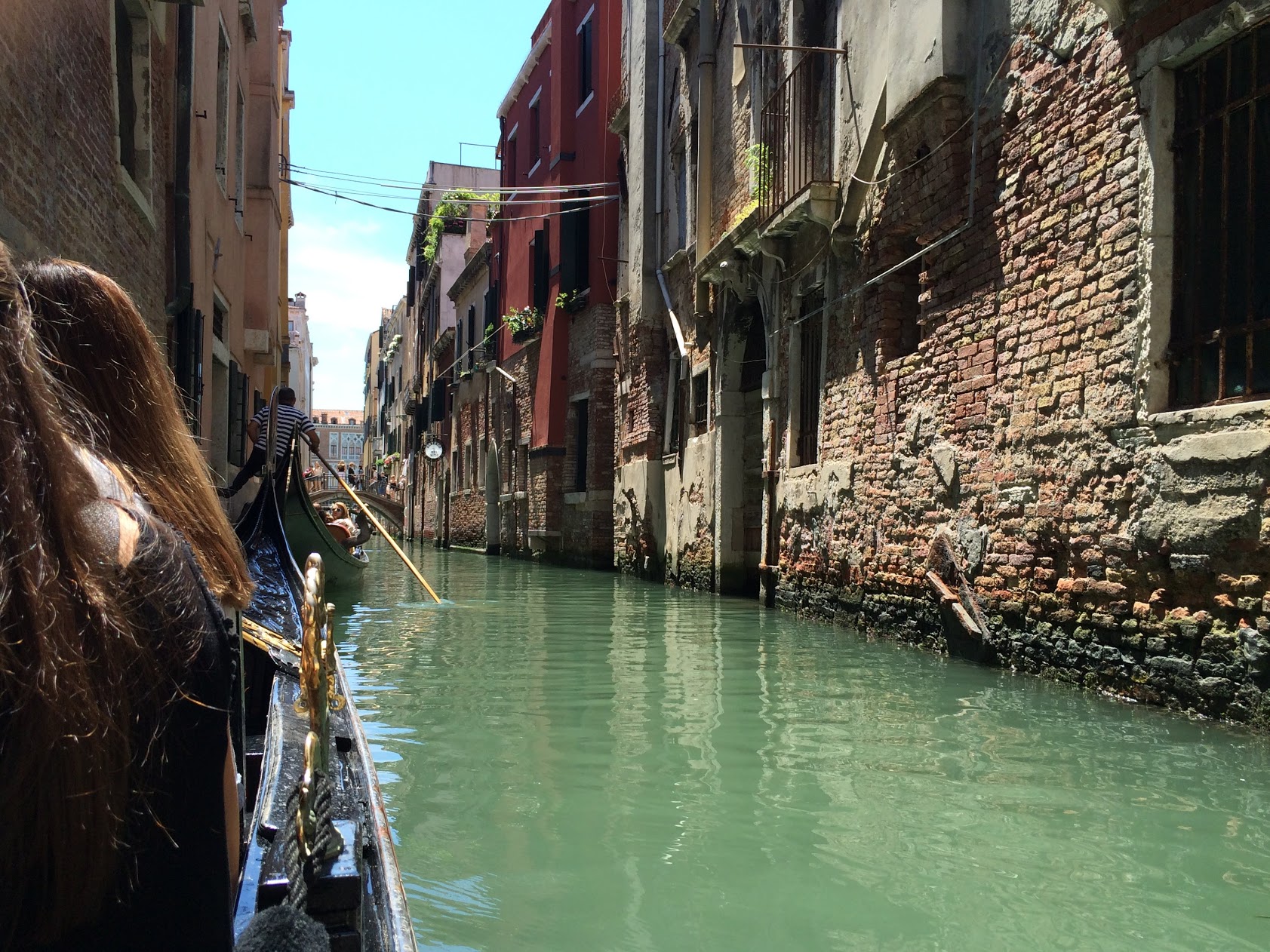 7. On the canals
Hop onto a gondola and take a ride down the Grand Canal and other side canals and bring out the camera for some unique shots of the city from this angle. If you can, try to time your ride at sunset for amazing colors over the glittering horizon and the twinkling lights of the city. The ride is expensive, about 80€, but so worth it! I'd do another gondola ride in Venice in a heartbeat, not just for the experience, which was amazing, but for the fantastic photos of Venice.
8. Palazzo Ducale – Doge's Palace
Want to focus more on architecture shots? Then head to Palazzo Ducale to snap some gorgeous shots of the Doge's Palace. The museum is a treat for the eyes and your lens and there are endless opportunities for interesting angles to shoot it from and cool geometric shapes to capture.
9. Riva degli Schiavone
When we stepped off our taxi boat to explore Venice, we found ourselves in the waterfront area of Riva degli Schiavone. It was a cute little area and offered a great photo opp for the blue gondolas with San Giorgio Maggiore in the background.
Finally, a good piece of advice for finding amazing photography locations in Venice is to simply get lost! Wander the narrow streets and away from the crowds to get one-of-a-kind shots, have no people in your frame, and even get to play with light as it makes its way toward the quiet canals between the buildings. Some of my favorite shots are from non-touristy parts of the city!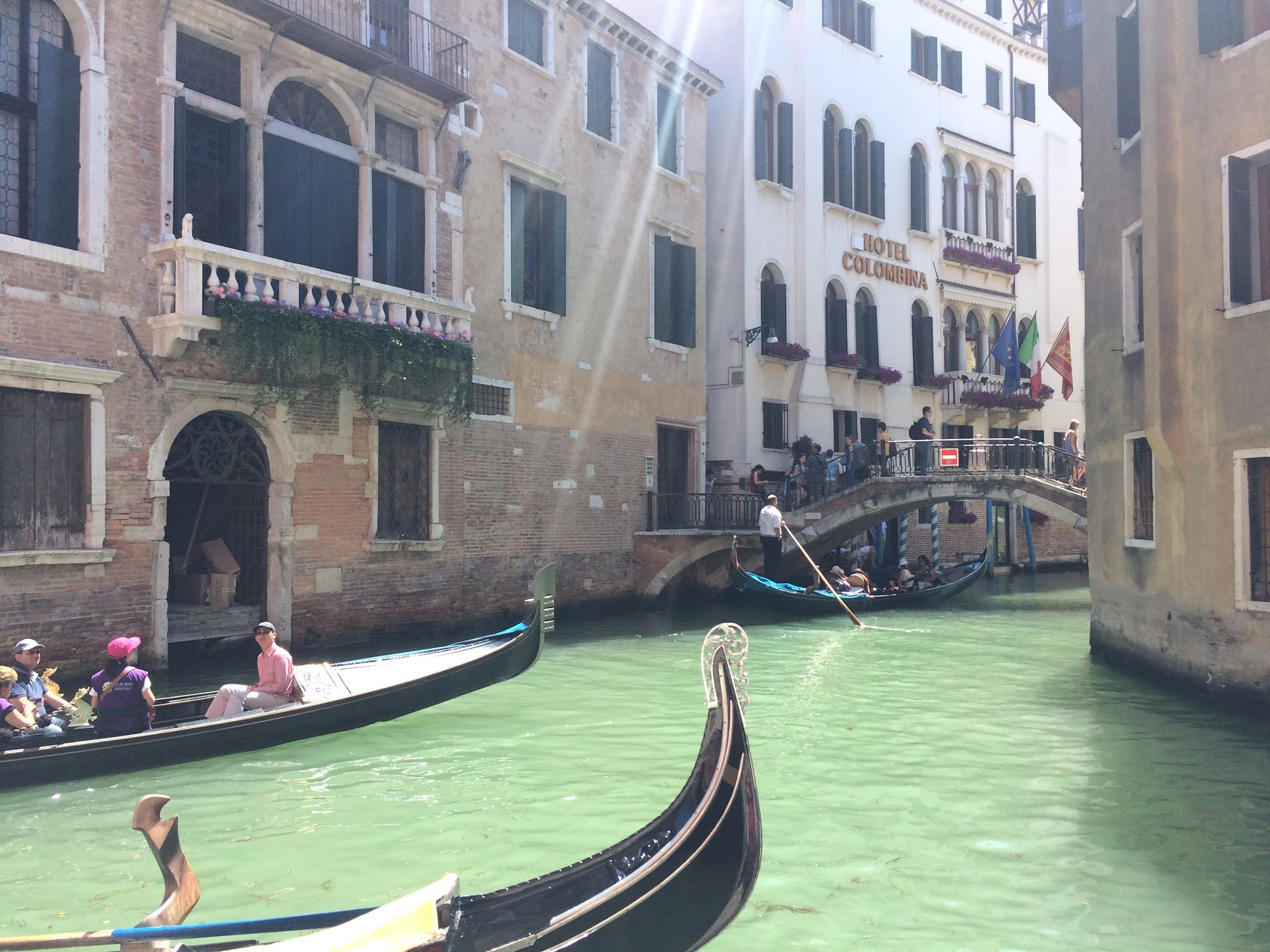 Have another favorite spot to get pictures in Venice? Share with us in the comments below or on Twitter!
Like the post? Share it now!