From the vibrant colors of Carnival to the emerald hues along the coast, there's a lot for us to see and do in Brazil when we finally check it off our bucket list!
Unless we get a generous amount of time off from our jobs, there's no way we'll be able to knock all these adventures out in one trip to Brazil, seeing as it's the largest country in South America. But our list does give us a good starting point of what kind of getaway we want to have in Brazil.
We can discover the lively metropolises, escape to nature and explore the tropics, marvel at the various species of plants and wildlife that call Brazil home, and travel along the coast.
While we don't have anything on the books yet for a trip to Brazil, I've at least started compiling some ideas of what we know we want to do when we get there. If you're thinking of a South American getaway, check out our Brazil bucket list to see if this is the travel destination for you!
Top 10 things to do on our Brazil bucket list
1. Tour Rio de Janeiro
Rio de Janeiro is a must-see on our Brazil bucket list! Here we can see the Christ the Redeemer statue, travel to the top of Corcovado to take in the amazing view, and learn more about the city's favelas, rich culture, and sample some delectable Brazilian cuisine. 
We can also tour beautiful churches, like Name, which looks like gold was its primary color and escape to the beaches, like Ipanema, a fan-favorite beach in Rio. While based in Rio, we can easily visit the Tijuca rainforest, the largest urban forest in the world and home to some neat wildlife. 
While in the city, we'll have to try and catch a soccer match as well to experience the best of the sport and the fan culture behind it. 
2. Explore Brasilia
While most recognize Rio de Janeiro first, Brasilia is the capital of Brazil. Known for its modern architecture, unique cathedrals, and gorgeous parks, we'll definitely have enough to keep us busy for a day or two in Brasilia. There are some cool looking night tours of the city for a different take on a sightseeing tour of Brasilia.
There are also museums, great restaurants, and a fun nightlife scene waiting to be explored in Brasilia. 
3. Visit the Mission of Rio Grande do Sul
The old Spanish Mission is said to be a good stop on the way to the waterfalls of Igauçu. Located in Rio Grande do Sul, it's one of the most well-preserved missions from the early colonial period and it would be a treat to see. 
4. Watch the waterfalls of Igauçu
I loved visiting as many waterfalls in Iceland that we could and I feel Brazil will be no different, especially if we can see the falls of Igauçu. Located in southern Brazil, it's said to be quite the natural wonder and has an excellent viewing platform. Interestingly enough, the falls touch the borders of three countries including Brazil, Argentina, and Paraguay. 
5. Get lost in the Amazon
From Brazil we can get to Anavilhanas National Park, part of a World Heritage Site. The park is comprised of a river archipelago, more than 400 islands, and spans 81 miles. The park is protected by reserves and environmental protection areas, making it a safe haven for nature to grow and wildlife to thrive. Protected species in the park include jaguar, giant armadillo, Amazonian manatee, and the Amazon river dolphin. 
6. Snorkel off of Bonito
Rick and I love snorkeling when we go to Hawaii and Jamaica and I have a feeling it's something we'll definitely have to include in our Brazil bucket list! The rivers around this town are known for their water that's as clear as glass and abundant fish populations. 
7. Soak up the sun in Jijoca de Jericoacoara
Said to be one of the best beaches around with sparkling clear water, white sand, and sunny weather, we can't wait to get there. Sounds like locals leave hammocks at the beach and it's a perfect place to kick back and relax.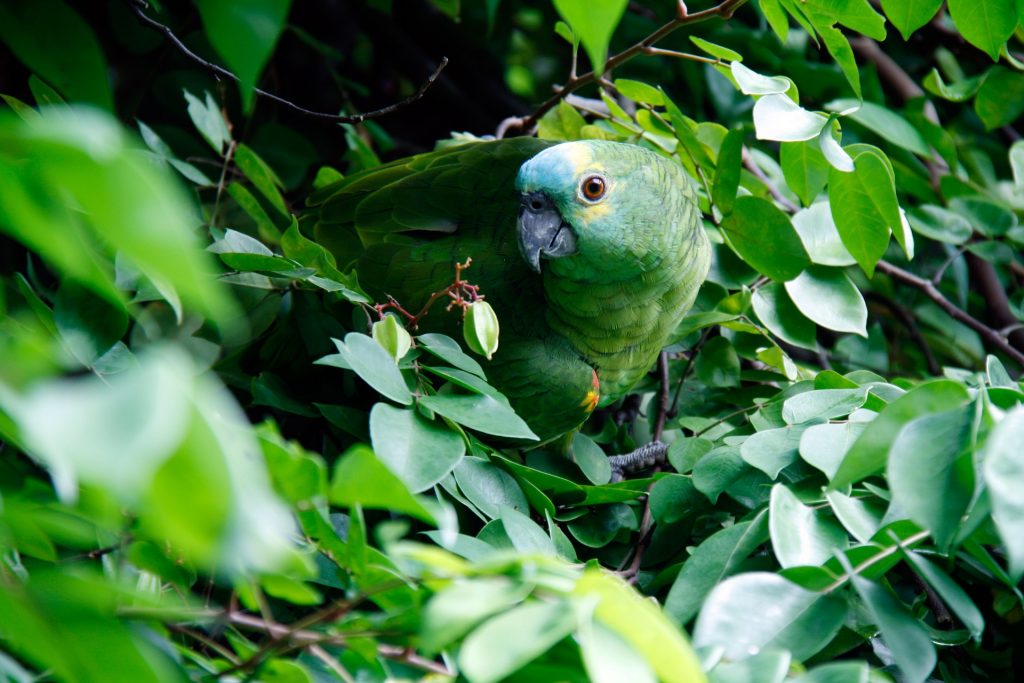 8. Play in the Pantanal Wetlands
After checking off the Amazon, we can then go check out the world's largest wetland habitat! Located in the southeastern part of the country, the Pantanal wetlands are teeming with wildlife, especially bird species, and the tropical area protects a fragile ecosystem. 
9. Discover Ouro Preto
This well-preserved mining town, and UNESCO World Heritage Site, is said to have wonderful colonial architecture and a great history. The mining portion makes sense as the name translates to "black gold" and is said to be a fun travel destination in Brazil.
10. Hot springs
The hot springs in Caldas Novas are calling our names for a relaxing element to our Brazil trip. This city is known for its baths and Hot Park, a water park complete with a beach and thermal pools. The water here is said to never drop below 80 degrees, which sounds pretty perfect to me. 
We can also explore the Caldas Novas State Park and walk the trails, see the waterfalls, and keep a lookout for the many species of birds that call this area home. 
Did we miss anything from our Brazil bucket list? Tell us in the comments below or over on Twitter!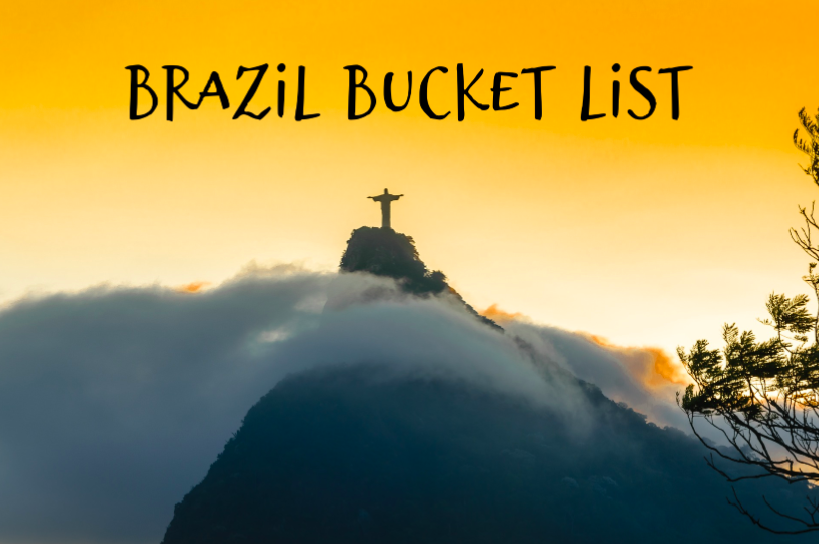 Like the post? Share it now!