I recently had the opportunity for a quick weekend getaway with my sister to San Francisco and I immediately went online and looked up ghost tours. My sister, like me, loves haunted history and we make a point to book ghost tours when we travel as a family so she was more than down to do this!
The San Francisco ghost tour I ended up booking was with US Ghost Adventures, the same company that I did the ghost tour in Seattle with. I liked that tour so I figured the version in San Francisco would be good so we opted for a Saturday night tour.
Fortunately for us the ghost tour's meeting point was about a five-minute walk from our hotel in Nob Hill so we were all set for our ghostly adventure in San Francisco! If you're thinking of experiencing San Francisco's haunted spots on a guided tour, check out my review of the San Francisco Ghosts tour to see if it's a good option for you.
San Francisco Ghost Tours review
First up, I'd like to chat about our tour guide Jamie. He was great and really into the city's history and supernatural side. He was a SF local and was very knowledgeable about the city's history, the neighborhood we explored, and the ghostly legends that were covered on the tour.
This one-hour ghost tour covered a few city blocks in Nob Hill and shared some spooky stories about the goings-on inside historic buildings and public squares. From spectral figures appearing in hotels and scaring maids away to an innocent man dying at a local theater and begging for his life long after it was lost, there are some terrifying tales about San Francisco's permanent residents and it's worth hearing about them on a guided tour of the city.
Highlights:
Hearing about the lost souls from the 1906 earthquake and fire
Visiting the Fairmont Hotel which is one of the structures in Nob Hill to survive the earthquake, and a structure said to be haunted by the Fair sisters and other entities
Stopping at the James C. Flood Mansion, the current headquarters of the secretive and elite Pacific-Union Club that may or may not be sitting atop something more sinister
Hearing about the maids at various San Francisco hotels quitting after seeing shadowy humanoid figures or being pranked by ghosts
Learning about the Freemasons' work in Union Square and one ghost tied to the activities and stuck repeating his death for eternity
A Chief of the San Francisco Fire Department who still responded to the call of duty even after his departure from our world
Among other thrilling and chilling tales of ghostly activity in the Bay Area
Group size
Our group was small, there were about eight of us but it sounds like one couple didn't show. I'd guess it's about 10-20 people typically.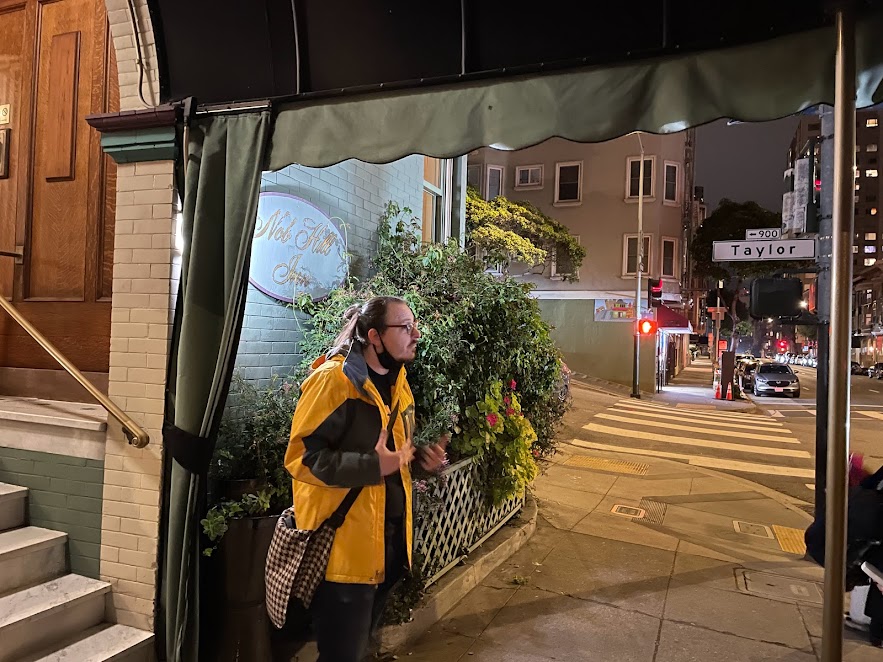 Booking information for the ghost tour in San Francisco
Duration: 60 minutes, 90 minutes for the extended tour
Distance: 1 mile walking tour
Days offered: Daily
Time: 8:00 p.m.
Price: $25 ($5 extra to extend the tour)
Meeting point: The corner of Post and Powell at Union Square
Tickets: Buy tickets online
Tips for the San Francisco ghost tour
Prepare for hills: This is a walking tour in San Francisco and the city isn't exactly known for being flat. We didn't go up and down too many hills on this tour but it could be tough for those not ready for the inclines.
Wear comfy shoes: Like the point above, this is a walking tour so wear comfortable shoes and be ready to walk.
Dress for the weather: Tours run rain or shine and with San Francisco's weather you're not always sure what you're going to get. While walking up those hills might warm you up you should also plan for the time where you're standing still and listening to stories by wearing layers.
Tip your guide: As always, if you've had a good tour be sure to tip your guide!
Have you done a ghost tour in San Francisco? Tell me about your experience in the comments below!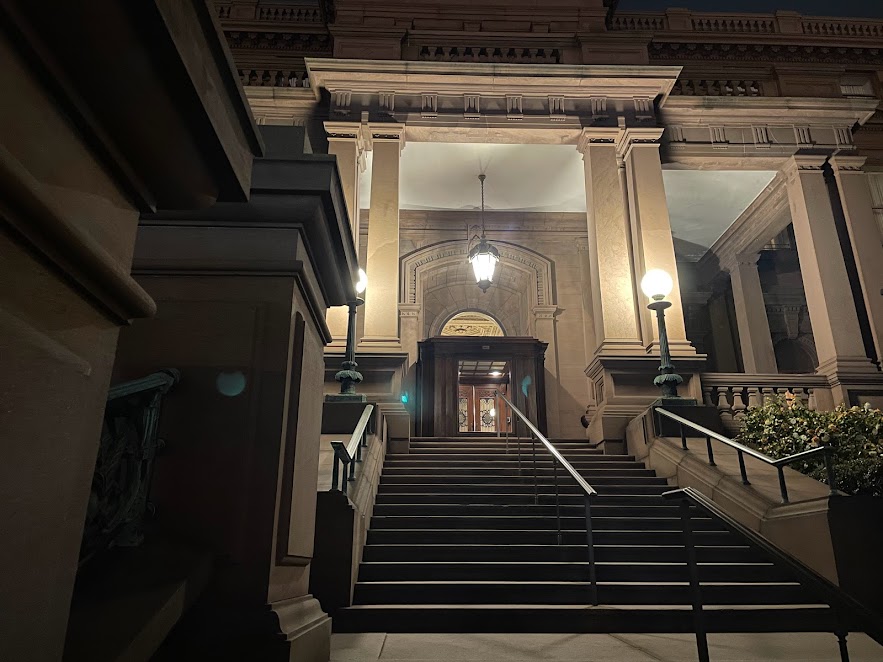 Like the post? Share it now!