I've been to the US Virgin Islands before but I'll be honest, I don't remember that much about the trip as I was a kid when I went to the islands on a cruise with my family.
But, I would love to get back to that tropical region and take the opportunity to check out the British Virgin Islands as well! Rick and I love traveling to the Caribbean and soaking up the sun, relaxing on the beach, and digging into the flavorful Caribbean fare and I think it would be cool to see the British influence over these tropical islands on a future getaway.
The British Virgin Islands (BVI) are comprised of four large islands, Virgin Gorda, Jost Van Dyke, Anegada, and Tortola, as well as about 50 smaller islands. The tourism website for BVI boasts friendly people, exciting experiences, gorgeous beaches and picture-perfect bays, and a special kind of magic you can only find in this tropical paradise.
While we're still waiting to see what will happen to cruising after the impacts of COVID-19, we know eventually we'll make our way back to the Caribbean on a cruise ship and it wouldn't be the worst idea to have a bucket list ready for all the things we want to do in the British Virgin Islands!
British Virgin Islands bucket list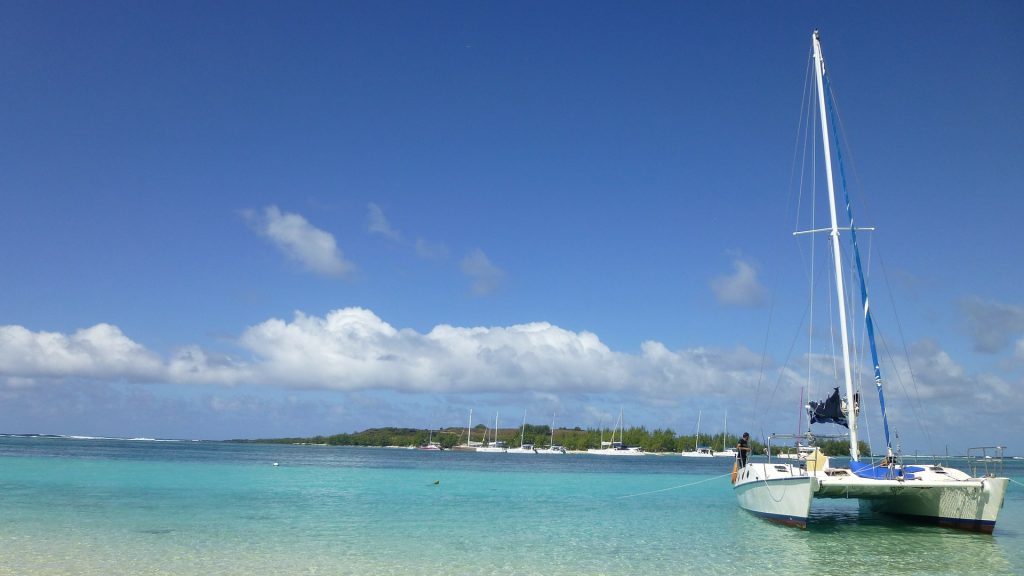 1. Book a charter for sailing
Even though we'll probably end up exploring the BVI on a Caribbean cruise, we might have to get back on a boat for a fantastic adventure out on the water. Booking a charter for the day is consistently rated as one of the top things to do in the British Virgin Islands and we might have to see what it's all about.
Rick loves sailing and I do too when I'm prepared for it with my Bonine! We can book a private charter for some exceptional snorkeling and catered lunch or we could join a group tour on a catamaran and try some island hopping and get amazing views of the clusters of islands.
2. Experience the Willy-T
The Willy-T was another activity that kept popping up in my research for our British Virgin Islands bucket list and I can see why. The William Thornton, or the Willy-T, is a floating pirate ship bar and restaurant. While the food is said to be good, most flock there to let out their inner pirates and drink plenty of rum and enjoy the party atmosphere aboard the anchored ship.
3. Explore Cane Garden Bay
Located on Tortola is the popular Cane Garden Bay with an amazing beach, inviting turquoise water, and plenty of opportunity for great snorkeling or kayaking. This is also said to be the spot to go for wonderful happy hours, live music, and lots of dancing to the Caribbean beat. It's well-known for its chill vibe and relaxed atmosphere, but does get a bit crowded when the cruises dock at the island. Guess we'll just have to deal with being those tourists!
4. Visit Anegada
Anegada is a top destination for divers with more than 300 wrecks to explore, but if we don't have our scuba certification I think we'll still find some ways to have fun here. This island is called the "Drowned Island" as the highest point is only 28 feet above sea level!
The island isn't just known for its access to great diving, it also has beautiful beaches and many flocks of flamingos call this island home. With its secluded nature, it can be hard to find shops and bars, so it's recommended to bring your own supplies for the day if you're sailing in; but the island does also have a few inns and small hotels.
5. Feel like a pirate at Smuggler's Cove
I'll admit, it's like buying a cool bottle of wine where I'm drawn in by the bottle's label, I want to visit this cove just due to the name! The BVI tourism website does note that this beach is rather quiet and secret with fewer crowds than other beaches on Tortola. Beyond the fun name, Smuggler's Cove is said to have good snorkeling with colorful fish and lots of coral in calm water.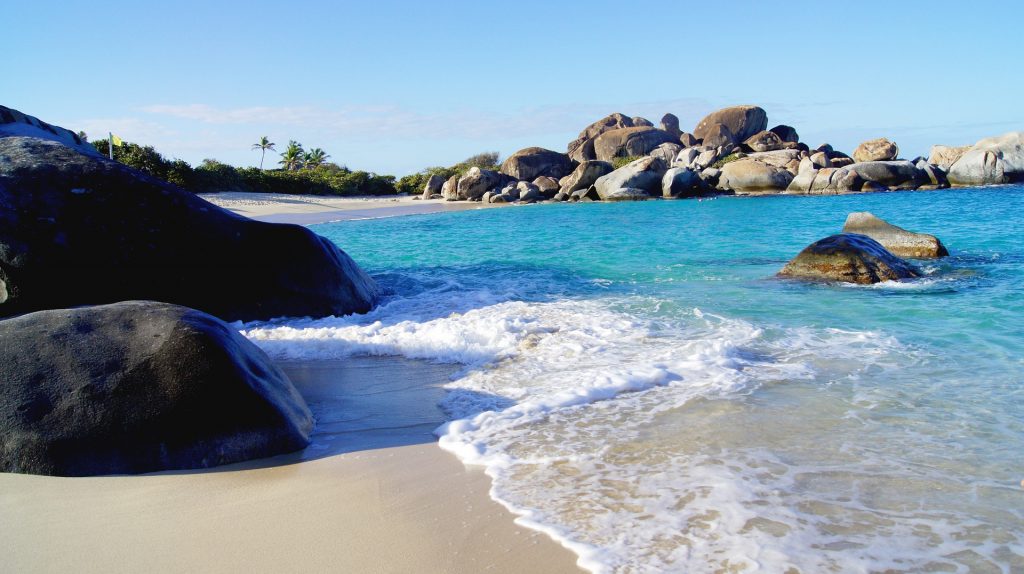 6. Explore the Baths on Virgin Gorda
Another thing to do in the British Virgin Islands that kept popping up is visiting the Baths on Virgin Gorda. This geological wonder includes a series of pools and caves as well as a labyrinth of boulders in the sea for us to swim through. The most popular photography spot on this island is the Cathedral, a small cave with a natural pool. The Baths area also connects to Devil's Bay, that's an ideal spot for snorkeling and tanning on the beach. This activity will cost us about $3 each, but I think that price is worth it to check out this natural wonder.
7. Eat our way across the islands
We'll definitely get our fill of seafood and some Caribbean fare as we explore the islands, and we've heard that some of the street food options on Tortola are not to be missed! Beyond street carts, there are some beach cafes and dive bars we'll want to hit up during our time here and dig into some fresh mahi mahi, grouper, and lobster. 
We will be sure to try BVI's national dish of fish and fungi. The dish is essentially a cake made with okra and cornmeal that's served with fish that's been cooked in tomatoes, onions, and other flavorful spices. I have a feeling we'll be pairing some of our food with big rum drinks while we're at it!
8. Kayak or SUP
I've already got a few beaches scoped out for sunbathing and snorkeling, but Rick and I love going kayaking or renting some SUP boards and we'll want to make sure we save some time for some on-the-water recreational activities. 
9. Helicopter tour
Even though I suffered through a bout of motion sickness, one of my favorite things we did on our trip to Kauai years ago was a private airplane tour of the island – and it looks like there are plenty of options for helicopter tours of the British Virgin Islands. We could book a unique excursion like heli-snorkeling or do a traditional champagne and sunset helicopter tour. The sky's the limit when it comes to viewing the BVI from above. 
10. Gorda Peak National Park
Finally, if we can I'd love the chance to explore the Gorda Peak National Park, which spans 260 acres. While coming from Colorado and hiking 14ers, seeing that the highest point on the island is 1,370 ft. is surprising, it does seem that the park would be pretty cool to see. The park is important for conservation efforts as it's one of the last remaining Caribbean dry forests and is home to endangered plant species as well as the world's smallest lizard. On our hiking adventures in the park we'll have to keep a lookout for zebra butterflies and hummingbirds before enjoying the panoramic views of the BVI. The park was established in 1974 donated by a Rockefeller.
Are we missing anything from our British Virgin Islands bucket list? Tell us in the comments below or give us a shout on Twitter!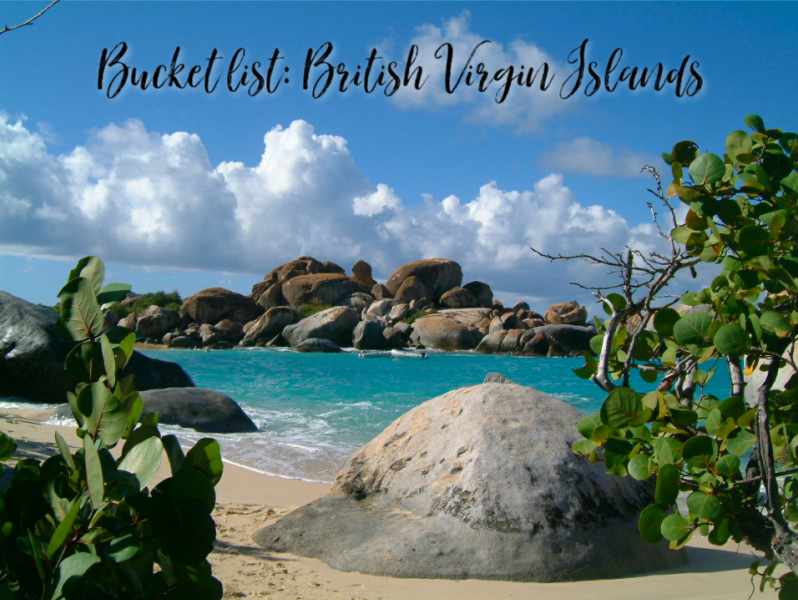 Like the post? Share it now!