Stunning views, ouzo, and delicious Mediterranean food, and I'm strictly talking about the 20 gyros I'm going to enjoy, awaits in Greece! Rick and I just did a long trip along the Mediterranean this summer and I'm definitely excited to explore that area again and spend some of that time in Greece.
Greece brings to mind gorgeous ocean views and sunsets, picture-perfect waves lapping at the shore, and treating ourselves to amazing and healthy food. With plenty of mythology to learn about as well as understanding today's Greek culture, there seems to be no shortage of things to do in Greece – and I look forward to doing as many of them as possible, gotta work off those gyros somehow!
While we haven't made it to Greece yet, I've been collecting ideas for what to do when we do book our trip and head back to the Mediterranean. So far, here are the top 10 things for our bucket list for Greece.
10 activities on our Greece bucket list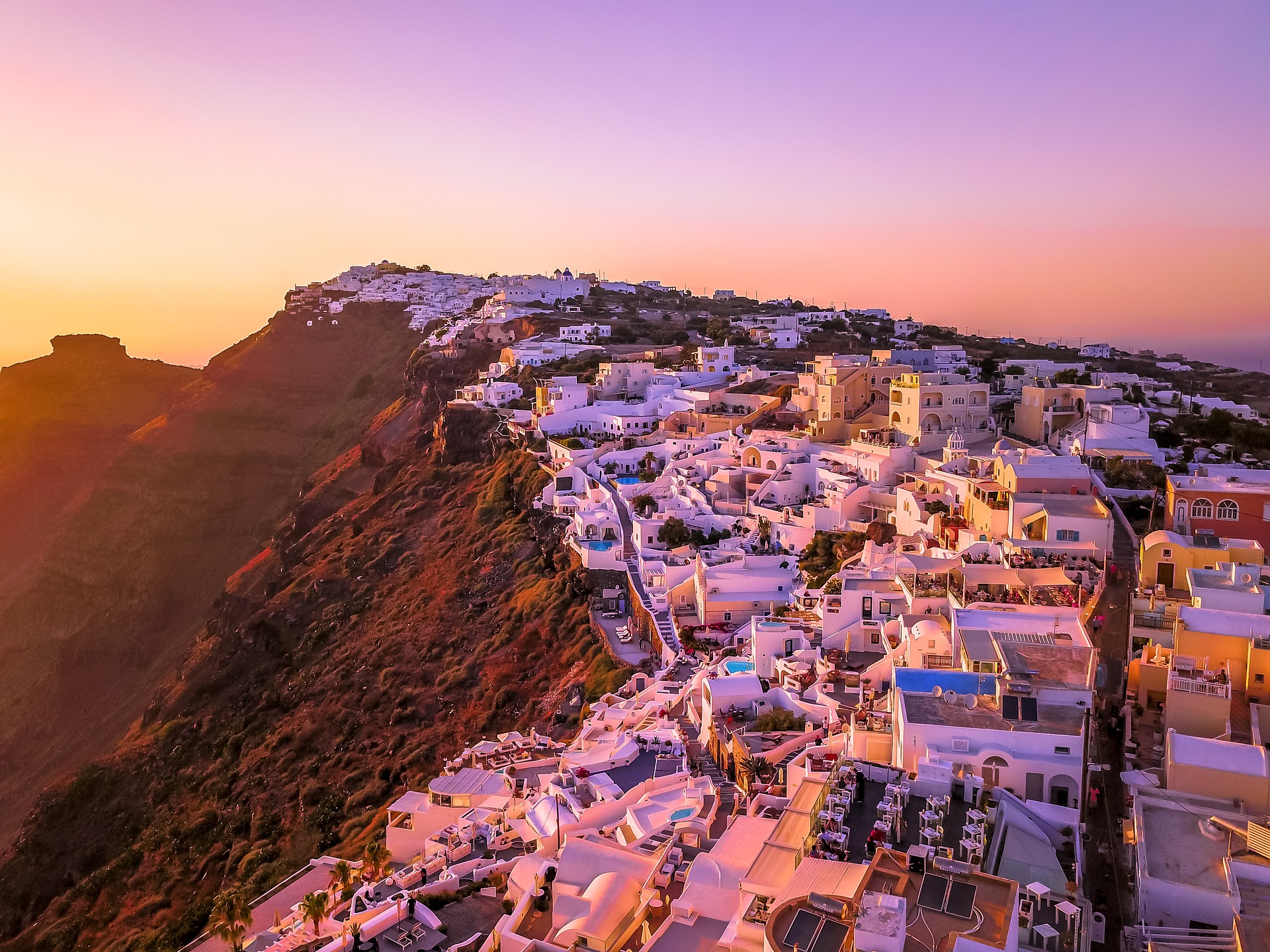 1. See the iconic Santorini sunset
We have to visit Santorini and hang around for the picture-perfect sunset at the village of Imerovigli. Known as the "balcony to the Aegean," this destination brings up images that are almost synonymous with a romantic getaway in Greece. Just add some refreshing white wine to the mix and I could die happy!
2. Tour Athens
I don't think any trip to Greece could be complete without visiting Athens. The capital city is full of history, culture, entertainment, and plenty of exciting places to dine and drink. I've found some awesome Athens walking tours, food tours, happy hour tours, photography tours, and even specialty Bohemian tours, so there are plenty of options (in fact, there might be too many) for our tour of Athens. It'd be fun to find a tour that combines uncovering the city's history with learning more about the city's vibe and people of today.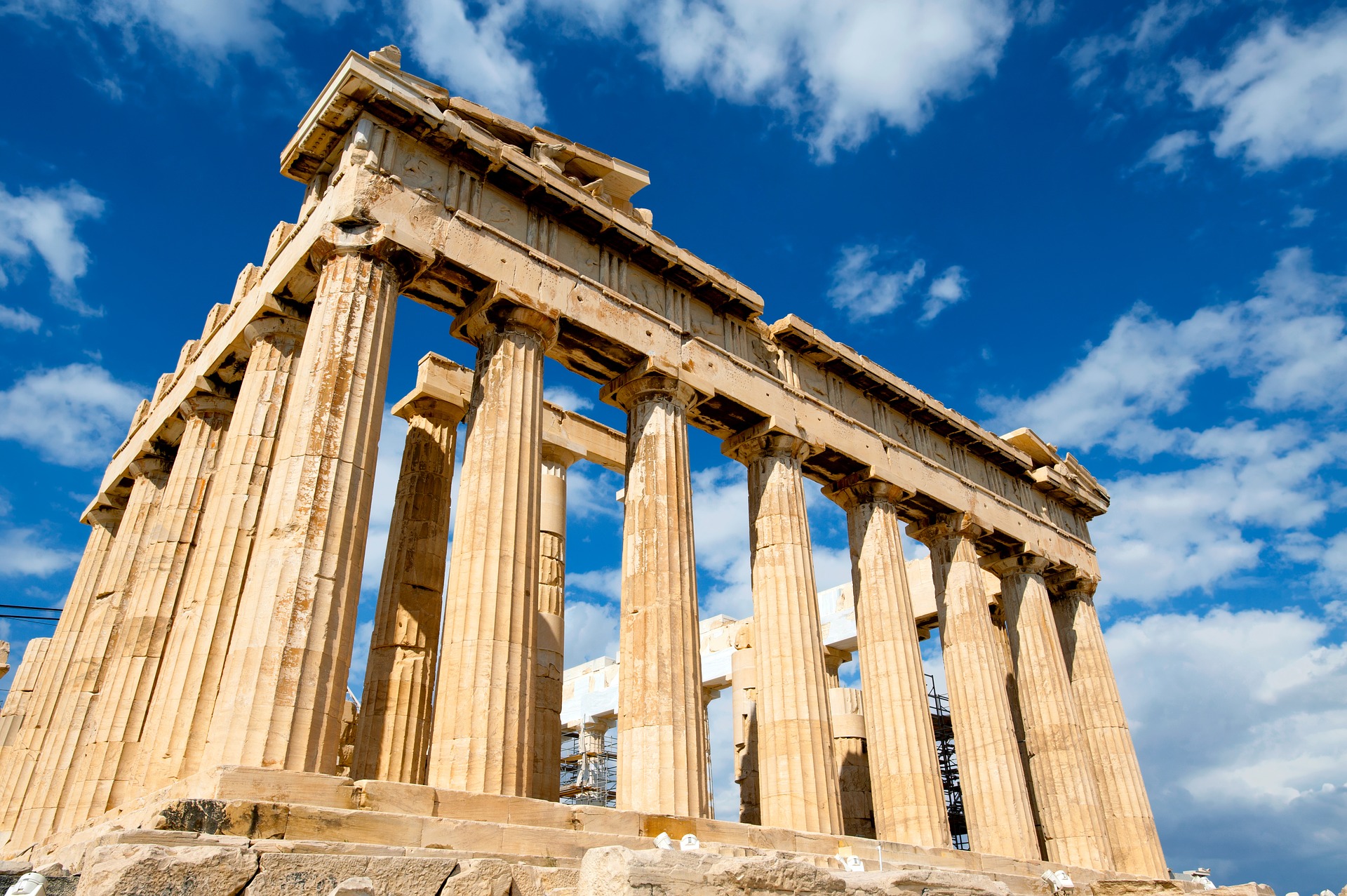 3. Visit the Acropolis & Parthenon
I know I could lump visiting the Acropolis under the tour Athens section, but it deserves its own callout as it's an Athens must-do. This attraction was the home of the statue of Athena, Athens' goddess, and sits high up on the hill to watch over its city. Built in 5 BC, this impressive landmark highlights the Greek's amazing accomplishments at blending art with architecture. We can also pop into the Acropolis Museum to see other priceless artifacts and collections.
4. Discover Delphi
This UNESCO World Heritage Site is on the slope of Mt. Parnassus and is a sacred place where Pythia and her oracles shared their secrets. We can't wait to explore the ruins like the Temple of Apollo, the ancient theater, a stadium, and the Tholos of Athena Pronoia as Delphi has one of the highest concentrations of ancient ruins around the globe, and see if we can get in touch with our inner oracle and see what fate has in store for us.
5. Hike Mt. Olympus
While I might be too out of breath to be singing songs from Hercules, I'll definitely feel like a Greek God as we visit Greece's tallest mountain, Mt. Olympus. This mountain has strong ties to Greek mythology as it was the mountain from which Zeus reigned, but now is a great spot for hikers and outdoor adventure-seekers. There was also a sanctuary built at the foot of the mountain.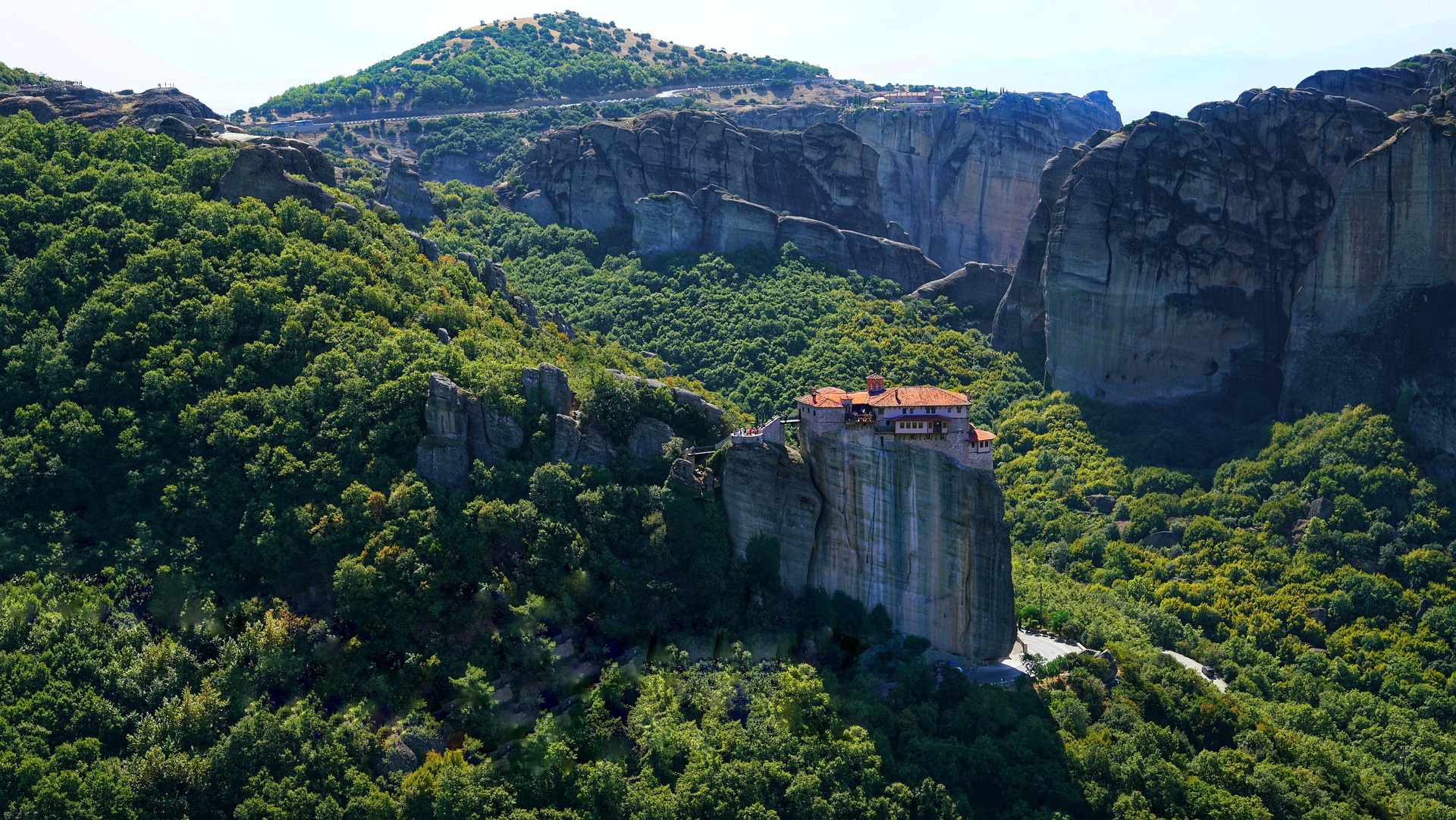 6. Experience Meteora
Another UNESCO World Heritage Site, this one is known for its monasteries built on top of beautiful rock formations. With fantastic panoramic views, this almost supernatural site looks like a must-do for our future trip to Greece. We can work off some of our delicious Greek cuisine by taking a hike, and I've read that hiking this area at sunset is incredible.
7. Walk through history in Corinth
Another ancient city we'd love to explore is Corinth where we can find a mix of Roman and Greek influence. Here, we'll have the chance to see the Temple of Apollo, the Peribolos of Apollo, a theater, and a museum about the area.
Near Corinth is the site of Nemea, a game site like Olympia – the namesake of the Olympics. It'd be cool to take a side trip to this site and see the stadium, ruins, and amphitheater located there.
8. Visit Greece's first capital
Back in the 1800s, Nafplio was the capital of Greece and this historic city still has plenty to offer travelers. This everlasting city has seen various ownership, being under the rule of the Venetians and the Ottomans during its history. It looks like a charming city with plenty to explore and see, like the Palamidi, the Bourtzi, and other fortified structures.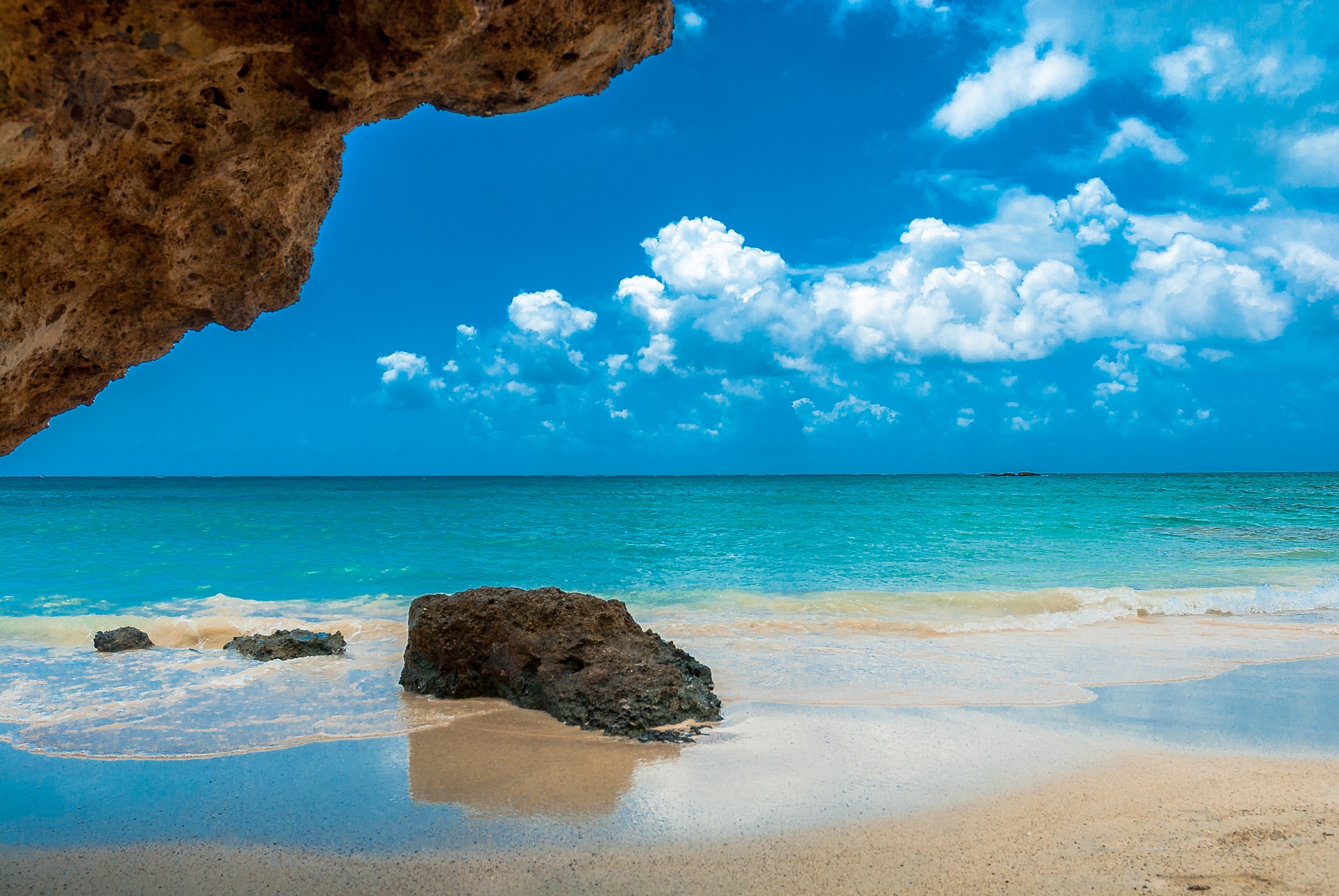 9. Explore Crete
We're off to Crete to see the gorgeous Samaria Gorge. From photos, it kind of reminds me of Colorado and some of our rocky hiking trails and gorge systems. It's supposed to be a real treat for hikers and nature enthusiasts!
Also on the island of Crete is the famous Balos Beach! The alluring azure waters are just calling my name – as well as the fact that you can simply relax and sunbathe on this stunning beach. From swimming in the crystal-clear waters to getting a tan that may make me look like a local, there's plenty of reasons to love a beach day while vacationing in Greece!
10. Get the party started
We can check out the nightlife in two famous cities in Greece: Mykonos or Thessaloniki. Mykonos is a prime destination for the wealthy and celebs because it offers postcard-worthy vistas, high-end hotels, elegant boutiques, beach clubs for the day and night clubs to dance the night away. Thessaloniki, the second largest city in Greece, also lures many party-seekers and clubbers. The city isn't just a non-stop party as it also has cultural activities during the day, like checking out Old Town or visiting the Archaeological Museum.
I know there are plenty of more things to do in Greece, so please tell us what else we should add to our bucket list! Share your thoughts in the comments below or on Facebook!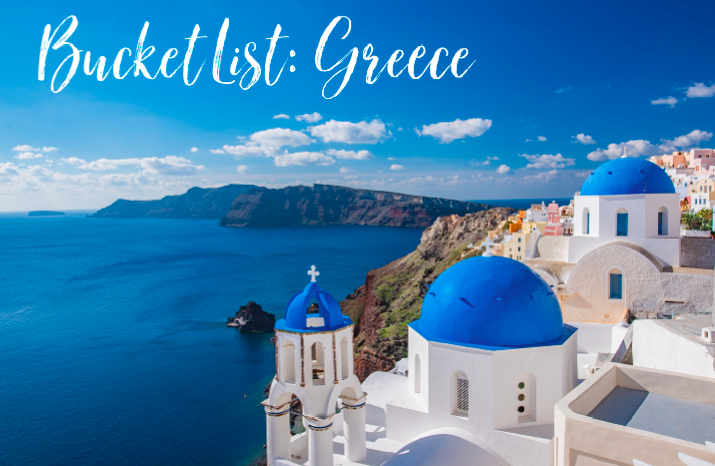 Like the post? Share it now!