We've had a few adventures and future trips featured in Africa on our monthly bucket list posts, but this time we're putting together our bucket list for Morocco so we can plan to explore more of Northern Africa!
Morocco is known for its sandy landscapes, spice markets, and incredible architecture and I can't wait until we get the opportunity to discover Morocco's beautiful travel destinations, culture, and food and tea scene.
To me, Morocco conjures up images of exotic landscapes and men and women in '40s clothing where Rick can say "Of all the gin joints in all the towns in all the world, she walks into mine." Though we might not be imbibing in gin! But, I'd still love to explore this country and check off more items from our travel bucket list.
We may not have plans to visit in the next year or so, since our big Europe trip is now pushed to 2021, that doesn't mean I can't start dreaming out our itinerary for a future trip to Morocco! Right now, these are the top 10 things on our bucket list for when we finally do make it!
Morocco bucket list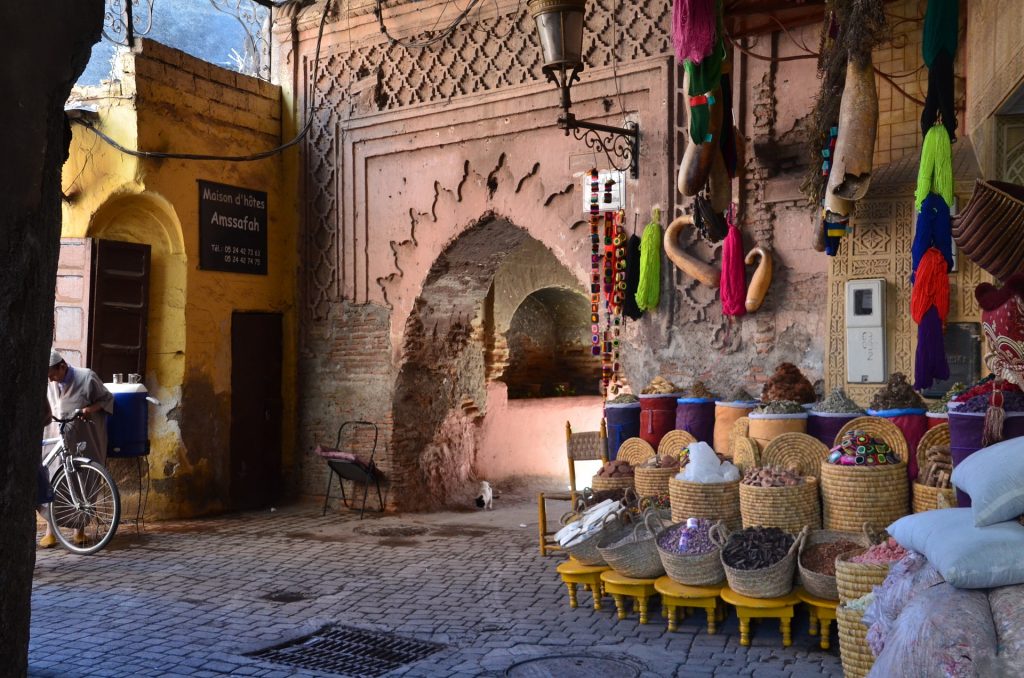 1. Marrakesh
We can't go all the way to Morocco and skip exploring Marrakesh! We can check out the famous Jemaa el-Fna, the main square that's home to snake charmers, food vendors, monkeys, magicians, fortune tellers, and market stalls. Marrakesh has a great food scene we'll want to dive into, plenty of spas if we want to relax, or we can wait until the sun sets and partake in Marrakesh's fun nightlife.
2. Casablanca
I already referenced the movie, so we have to include a stop in Casablanca on our Morocco bucket list! Casablanca is where the past meets the present as it houses historic structures and modern buildings – and apparently gin joints according to Humphrey Bogart.
3. Fes
Fes will be a great place to learn more about Morocco's history and visit historic mosques and Madersa Bou Inania as well as get some more shopping done in the markets, assuming we're not lost in the souks.
Fes was once the home for Morocco's astronomers and mathematicians and still carries historic and cultural significance. I've heard we should plan a stop at the Chaowara Tannery to see leather dying.
4. Sahara Desert
I'm dying for the opportunity to ride a camel across the Sahara Desert! Known as the world's largest hot desert, as it spans more than 3.6 million square miles and across 11 countries, this is definitely something I'll want to see when we travel to Morocco. I know many that recommend camping or glamping in the desert as well to enjoy the unbelievable stargazing.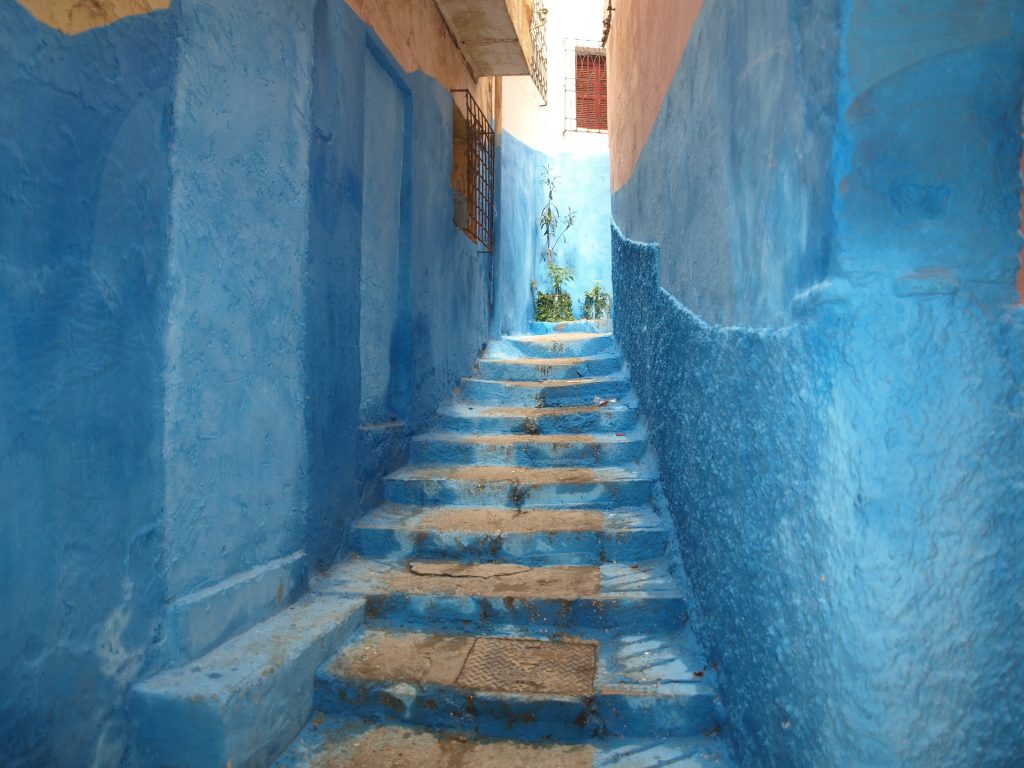 5. Chefchaouen
This city has been made quite the popular spot for travelers thanks to its photogenic blue-hued buildings and structures. This seems like the ideal city to just wander and get lost in among the sea of blue and narrow alleyways.

6. Erg Chebbi
I've seen a few fellow travelers sharing the joys of sandboarding in Erg Chebbi that I want to add to our bucket list for Morocco. While Colorado is home to Great Sand Dunes National Park, definitely worth a visit, these dunes are ripe for sandboarding and exploring – and will make for stunning photos of our trip.
7. Todra Gorge
Photos of the gorge remind me of Lower Antelope Canyon in Arizona and I can't wait to walk alongside the orange walls of this gorgeous gorge. The walls stand at almost 1,000 feet tall and I'd love the chance to walk along the paths of the fault.
8. Ait Benhaddou
This UNESCO World Heritage Site and fortified city has already been made famous by Gladiator and Game of Thrones, and beyond its star status it seems like a fantastic historic village we need to check off our Morocco bucket list. Many say that you'll feel like you've stepped into another time and place when you enter the village, a feeling I love when traveling.
9. Ben Youssef Madrasa
This Islamic college in Marrakesh is said to be the largest college during its height and is still known to be a mesmerizing sight and landmark.
10. Hammam
We'll have to check out a hammam or two while exploring Morocco! These spas or Turkish baths offer massages with Argan oil, body scrubs, and access to saunas to soothe aching muscles and help you relax. Sign us up! It sounds like there are many hammams in the major cities so finding one is easy enough, and some hotels even have their own on site.
Did we miss anything from our Morocco bucket list? Tell us in the comments below or on Twitter!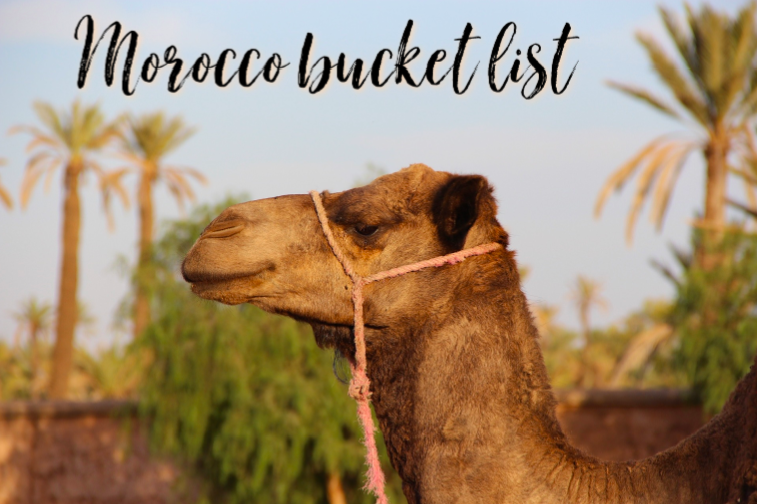 Like the post? Share it now!