Whether you're just stopping through or doing a day trip from London, Paris is a must when traveling in Europe! Even if you only have 24 hours in Paris.
A day might not seem like much and you'll probably want to book more time if you can, but if you absolutely can only squeeze in one day in France's capital, you can certainly make the most of it!
From seeing the iconic sights like the Eiffel Tower to Sacre-Coeur to tasting some of France's fine food, you won't be bored for a minute when doing Paris in a day. You will have to plan ahead for some of these experiences to make sure you can fit them all in and it'll be worth it to see some of the best that the city has to offer travelers.
Want to plan the perfect day in Paris? Read our 24 hours in Paris itinerary to see what you can pack in just a day.
A one-day Paris travel itinerary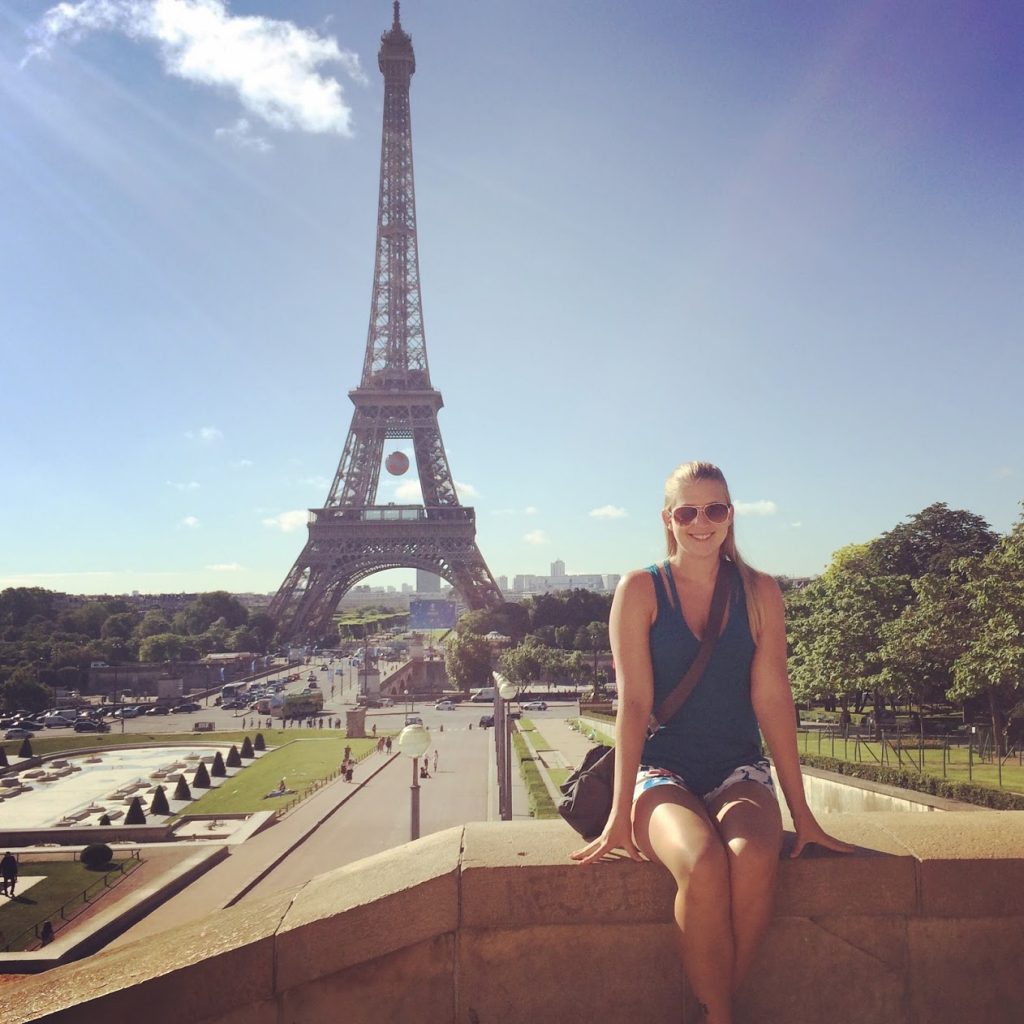 Croissant and coffee
Start your day with a light breakfast and coffee to fuel you up for your adventure. Don't worry, I won't tell if you decide to add a macaron or two to your order!
Free walking tour of Paris
At 10 a.m., you're off for a free walking tour of Paris to visit the famous landmarks of the city. This 90-minute tour takes you along the Right Bank and includes stops along Champs Elysees, the Louvre Museum, Arc de Triomphe, and the Eiffel Tower.
Reservations are required for the walking tour. While the tour is free, if your guide did an excellent job, tips are greatly appreciated.
Paris picnic in Jardin du Luxembourg
Hop on the metro and head toward Jardin du Luxembourg to check out this beautiful garden and do as the Parisians do and enjoy a picnic lunch of baguette, cheese, cured meats, and of course French wine! There are some excellent shops nearby to grab everything you need for a picnic in Paris.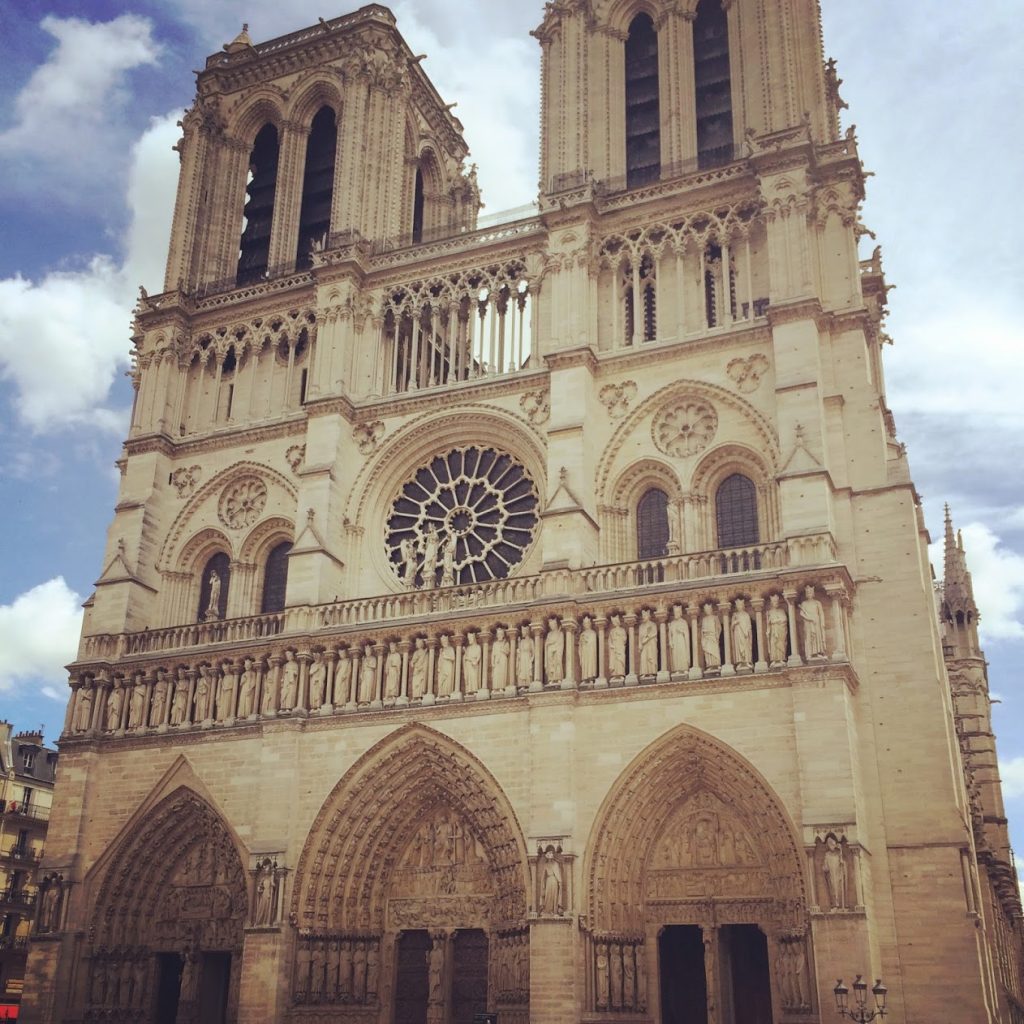 Notre-Dame Cathedral
After getting your fill of classic French food and wine, it's time to go visit the cathedral and listen to the bells of Notre-Dame, hunchback sightings not guaranteed.
After snapping pics for Instagram, head inside (it's free!) and marvel at the stained glass windows and the stunning design and architecture of this historic and important cathedral. She dates back to 1163 when the first stone was laid.
There is an incredible view from Notre-Dame after you climb 422 steps and pay the entry fee, but it does offer a unique view of the city you won't find anywhere else.
Please note: As of this posting, Notre-Dame is closed to visitors due to the April 2019 fire and reconstruction work. You can still visit the iconic church and see its splendor from the outside. Check the web for more information on when Notre-Dame will be reopened to the public.
Eiffel Tower
Another must-do in Paris is visiting the Eiffel Tower. It's touristy, sure, but who cares? It's synonymous with the city and a cool way to see all of Paris sprawling out below you.
The tower dates back to 1889 and it only took two years, two months, and five days to construct this Paris icon, just in time for the 1889 Exposition Universelle. It was only supposed to stay up for 20 years but it was luckily saved and now attracts millions of tourists each year.
Buy your tickets ahead of time online to skip the line and get guaranteed entry to the viewing platform.
Pont de Bir Hakeim
Since it's so close, why not add a little visit to the bridge famously used in Inception? Ben Wyatt from Parks and Recreation was also thrilled to see this bridge, so you're in good company if you want to nerd out over a filming location.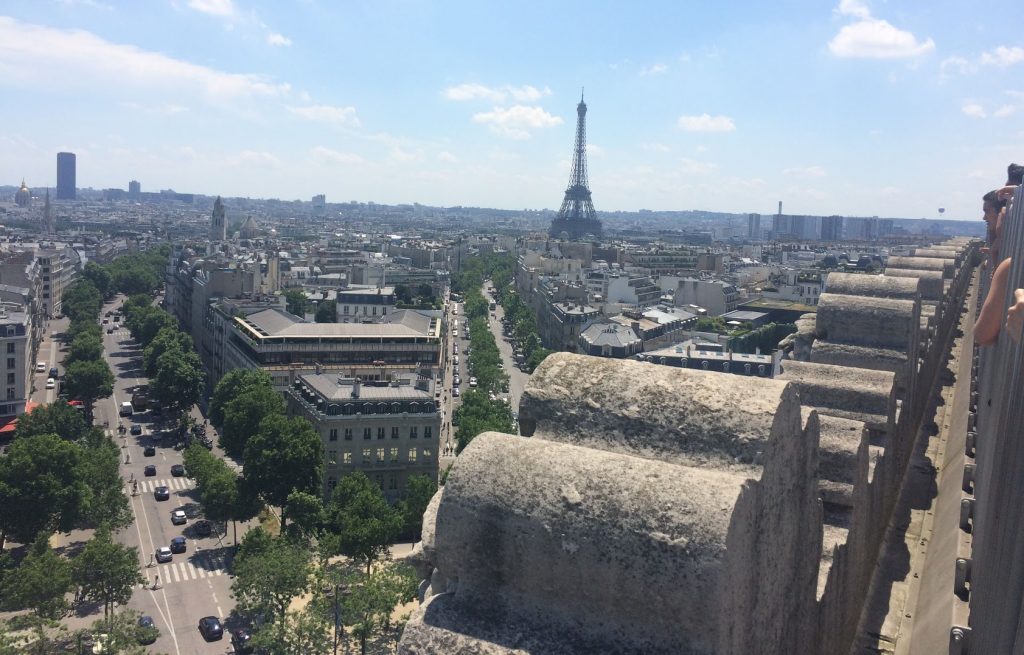 Arc de Triomphe
You saw it from afar on your walking tour, but now it's time to get up close and check out this cool structure. The flame of remembrance at the burial site of the Unknown Soldier is rekindled every day at 6:30 p.m.
Depending on how much time you want to spend here and if you're up for hustling up some stairs, you may be able to squeeze in a trip to the top of the Arc de Triomphe if you want even more incredible city views.
Dinner Seine cruise
See the city pass by as you enjoy a leisurely cruise down the Seine! Board your trimaran back near the Eiffel Tower for a 6:15 p.m. departure and see the city from a new vantage point as you pass under its famous bridges and pass by its impressive monuments and buildings.
Your Seine dinner cruise experience includes a starter, entree, and dessert, as well as water, wine, and coffee. It's both a romantic dinner and sightseeing tour of Paris at the same time!
Explore Montmartre
Ride the metro to the Montmartre neighborhood to end your perfect day in Paris! Stop by Sacre Coeur and get pictures of the outside of this popular church, and if the light is still good, you might want to go to the top for fun views of the city.
As it's getting dark out, discover the cemetery in Montmartre and pay respects to the many local artists that are buried here.
Treat yourself to a little more of France's incredible vins at Gisou before your day in Paris comes to a close. They have a great menu of red, white, and rose wine, as well as champagne. Maybe split a little pain perdu for a little sugar rush before your live entertainment.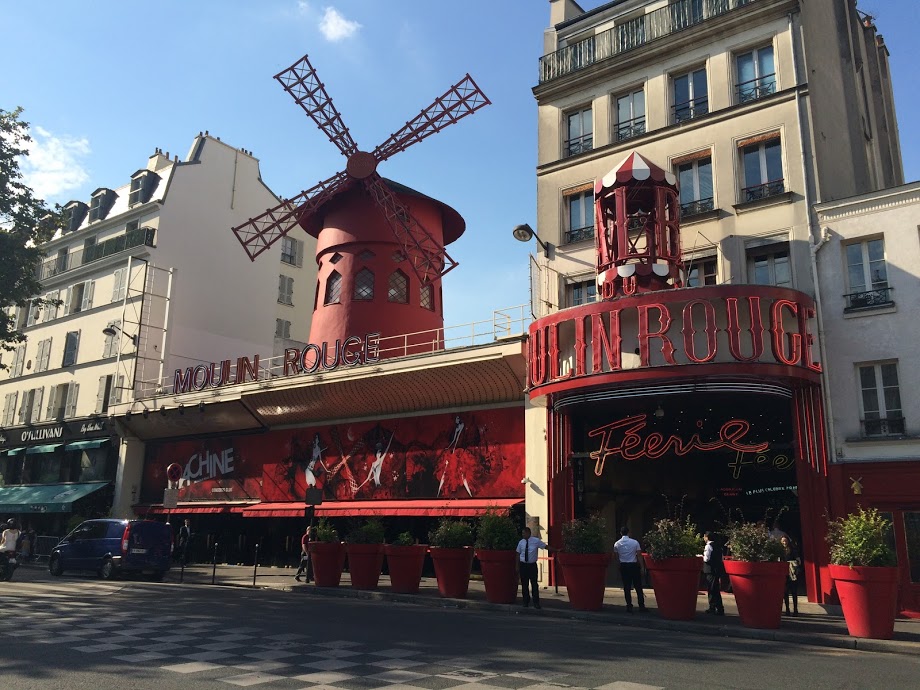 Moulin Rouge
Nicole Kidman and Ewan McGregor won't be performing their epic and tragic love story, but I think the Moulin Rouge is a fun show and a cool thing to do in Paris! You'll enjoy a half bottle of champagne at your table while you watch the dancers, acrobats, and performers on stage with their colorful costumes and stunning set designs.
There's a 9 p.m. show and an 11 p.m. show if you don't want to do one of their dinner show options.
While this is just a taste of what the City of Light has to offer, it's a great start if you only have 24 hours in Paris. I think it'll just make you want to plan a return trip as soon as you can manage it.
How would you spend a day in Paris? Tell us in the comments or give us a shout on Twitter!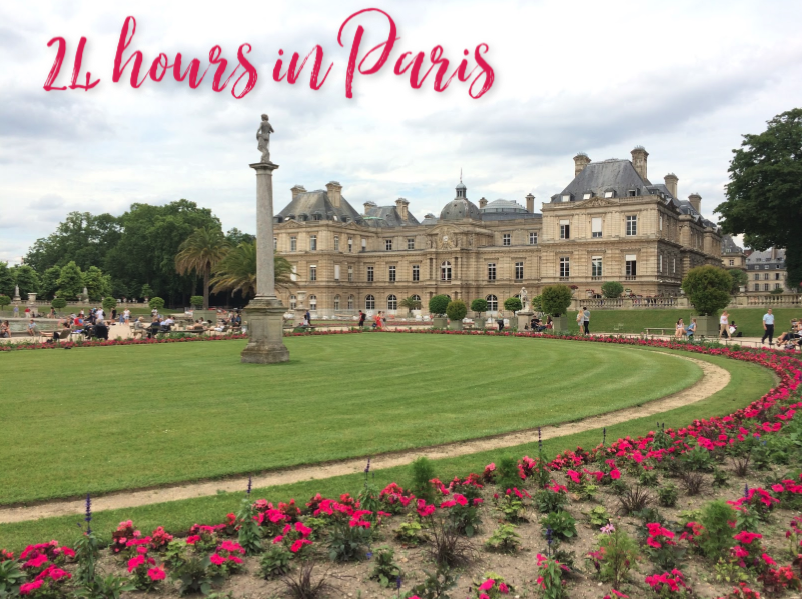 Like the post? Share it now!