With my Norwegian roots, it only seems right that Norway make the list of future travel destinations for us, so I've started putting together our Norway bucket list!
From the picture-perfect fjords to gigantic, snowy mountains, I feel there'll be plenty to keep us busy as we explore this Scandinavian country. Rich in Viking culture, history, and unique natural experiences, like the Midnight Sun, Norway has a lot to offer any traveler.
While we probably won't have time to check off all these top-rated things to do in Norway, it's at least a good start to planning a future trip there.
Check out what's on our Norway bucket list!
Top 10 things to do in Norway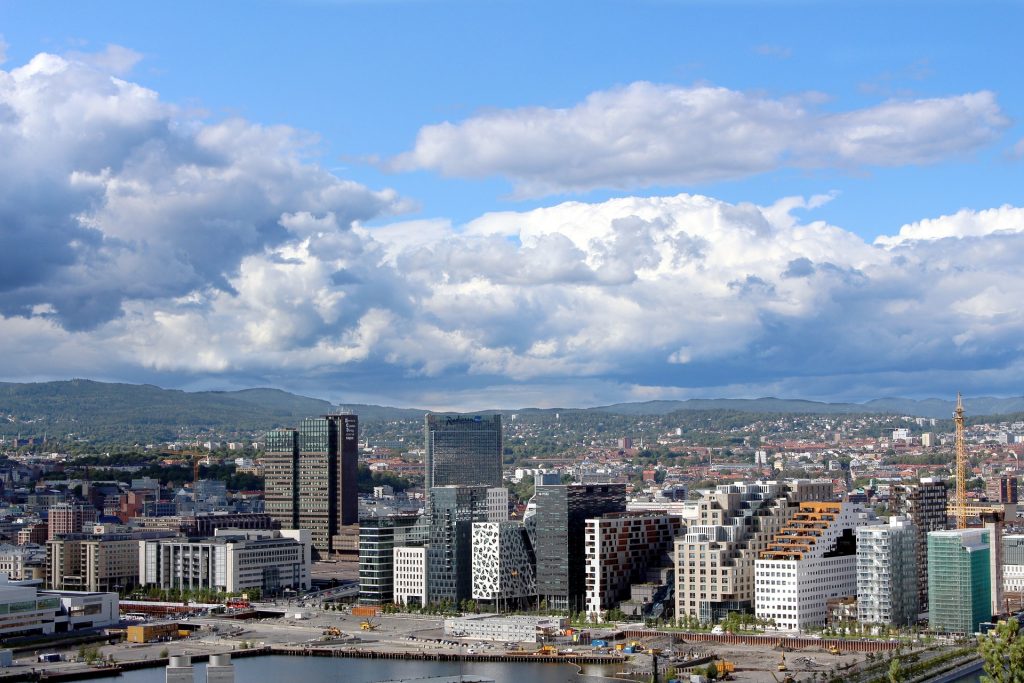 1. Explore Oslo
Obviously we'll have to visit the capital of Norway and discover all the cool things to do in Oslo! Interesting fact: the Christmas tree in London's Trafalgar Square is a gift from the people of Oslo to Britain in thanks for their support in WWII. Oslo has been gifting London with a tree since 1947!
Some highlights of our Oslo sightseeing tour will include:
Oslo City Hall
Oslo Cathedral
Akershus Castle
Royal Palace of Oslo
Oslo Opera House (where we can see She Lies, a floating glass sculpture in the harbor)
Edvard Munch's gravestone and bust
The Vigeland Sculpture Park, home to 200 unique works of art spread out over 110 acres
We'll also have to make time to take a ride on the toboggan run, Korketrekkeren. The name means corkscrew in English and it looks like one hell of a ride!
2. Enjoy the scenic railways
Bergensbanen, or the Bergen Railway, travels between Oslo and Bergen and is supposed to offer up some incredible views on the seven-hour ride. It's also Northern Europe's highest railway, and has 22 stops and goes through 180 tunnels.
We could also go with the Dovre Railway, running from Oslo to Trondheim. On this train ride, we could see the Gudbrandsdalen valley and the Dovrefjell mountain range, and also spans seven hours.
Flamsbana or the Flam Railway is another option and it's the steepest railway (with a grade reaching 5.5%) in southern Norway. We can see waterfalls, sweeping vistas, and enjoy going through 20 tunnels. Sounds like many who take this train, only take it to Myrdal and then rent bikes to ride back down into Flam.
Floibanen could take us from Bergen to the top of Floyen mountain in under 10 minutes.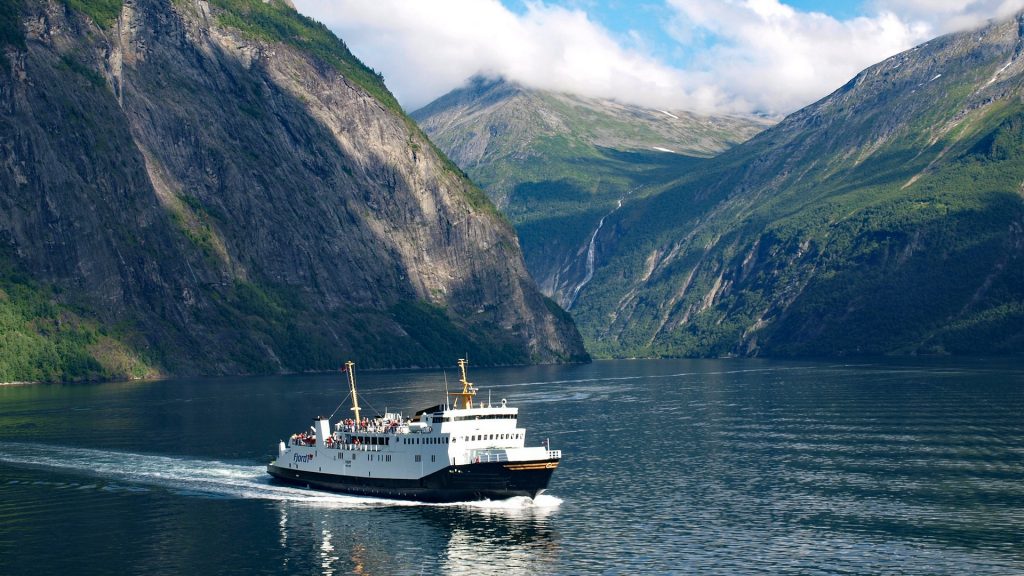 3. Tour Geirangerfjord
This UNESCO World Heritage Site offers amazing vistas and cascading waterfalls, most notably the Seven Sisters Falls, and apparently was the inspiration for Disney's Frozen! Most take guided tours or ride the ferry to see this fjord, but I've heard some great things about doing a kayak excursion to get up close to the stunning scenery. 
4. Walk on Trolltunga
Yep, I want to walk across a formation known as the "Troll's Tongue," all 2,300 ft. above the ground! It provides an awesome view of Ringedalsvatnet lake, though getting there seems like it could be a challenge. Sounds like our options are a funicular, though it's not always in operation, or a nice 10-hour round-trip hike.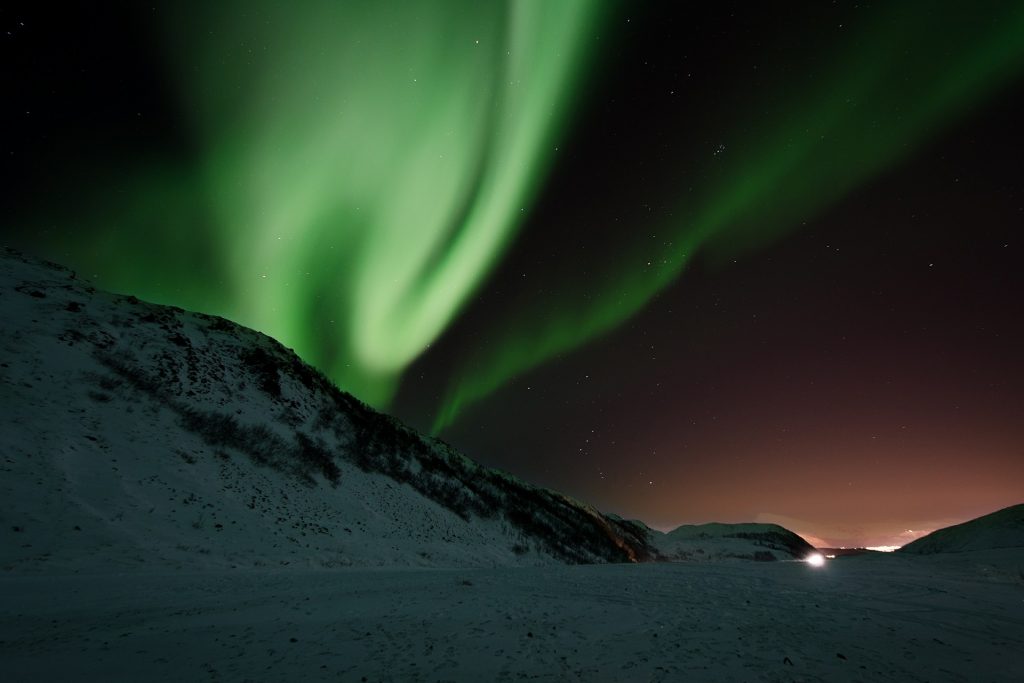 5. Explore Arctic experiences
In the Arctic Circle, or near it, there are some amazing experiences waiting for us.
Midnight Sun or Northern Lights
I'd love to visit to see the Midnight Sun or the Northern Lights, preferably the Northern Lights even though it'd be quite chilly!
See the Arctic-Alpine Botanic Garden
It's the world's northernmost botanic garden and has 25 collections within it, including Antarctic, Arctic, and Alpine plants. Plus, it offers free entry! The North Norway gardens has more than 700 plants alone and there are several special species within the garden.
Tromso Arctic Reindeer Experience
In the city of Tromso, we can visit the reindeer camp which is home to about 300 reindeer. They  look so cute and friendly in photos as they just chill in their camp. The camp was built as a safe haven for  reindeer and to help protect them from the dangerous effects of climate change.
6. Go back in time at Norsk Folkemuseum – Norwegian Museum of Cultural History
This open air museum is home to 160 historic buildings – relocated here from all over Norway – including the Gol Stave Church from 1200. We can see what life was like back in 1500 in Norway, see folk costumes, art, weapons, and experience Norway's culture on a deeper level.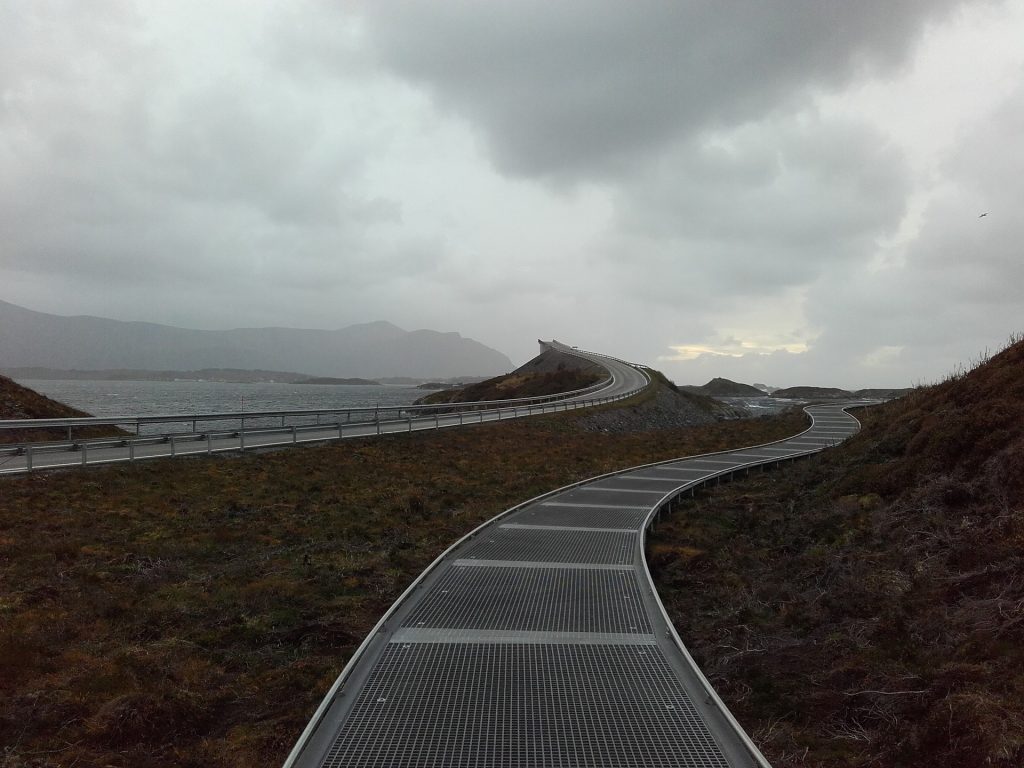 7. Atlantic Ocean Road
This roller coaster, serpentine road looks too neat to pass up! Spanning five miles, the Atlantic Ocean Road, or Atlantehavsveien, is a real work of art – and made even more impressive as it was hit by 12 hurricanes during construction. It's a Cultural Heritage Site that contains seven bridges and four scenic viewpoints.
8. Get a beer at Aegir Brewery
After doing the Flamsbana, we can feel like Vikings as we visit this pub named after a Norse sea giant who's known for brewing the best beer. The brewery has a cool interior, unique exterior, and I have to assume they pour only the best ales in Norway.
9. Bathe in the light thanks to the Rjukan sun mirrors
The town Rjukan sits in darkness for six months thanks to its location in a valley between mountains, but that changed when artist Martin Anderson created the Solspeilet or sun mirror to illuminate the town.
The photos of this town look amazing as you can see the line where the sun won't cross without the aid of these mirrors. Before that, citizens had to leave the town on an aerial tramway to get some Vitamin D – though many still do take the tram up to get a lot of sunlight.
10. Visit Stavanger Cathedral
Originally built in the 1100s (rebuilt after a fire in 1272), this church makes the cut as Norway's oldest cathedral that's still in use. I'd love to wander through the church and admire its medieval architecture, stained glass, and historic and religious artifacts housed inside. 
What did we miss from our Norway bucket list? Tell us in the comments or on Twitter at @bttpassport!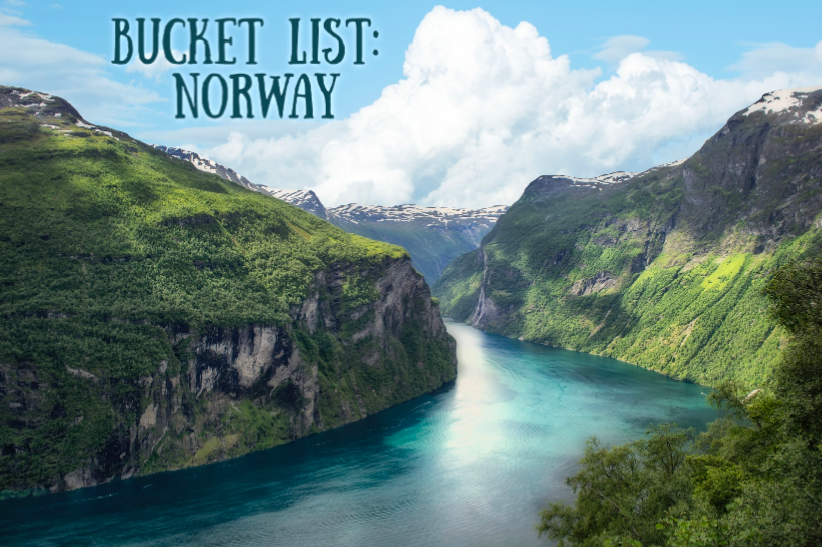 Like the post? Share it now!