Love is in the air! While a vacation anytime of year can be romantic, there is something extra special about traveling around Valentine's Day – maybe it's all the dinner specials, champagne, and chocolate.
Any city can also be a romantic travel destination, but I think we can all agree that some cities just have a more romantic vibe or association due to films, books, and TV shows.
If you're dreaming of a romantic European getaway, these are the top 10 cities you'll want to add to your list! Discover what to do and enjoy in these top-rated cities for romance.
10 romantic travel destinations in Europe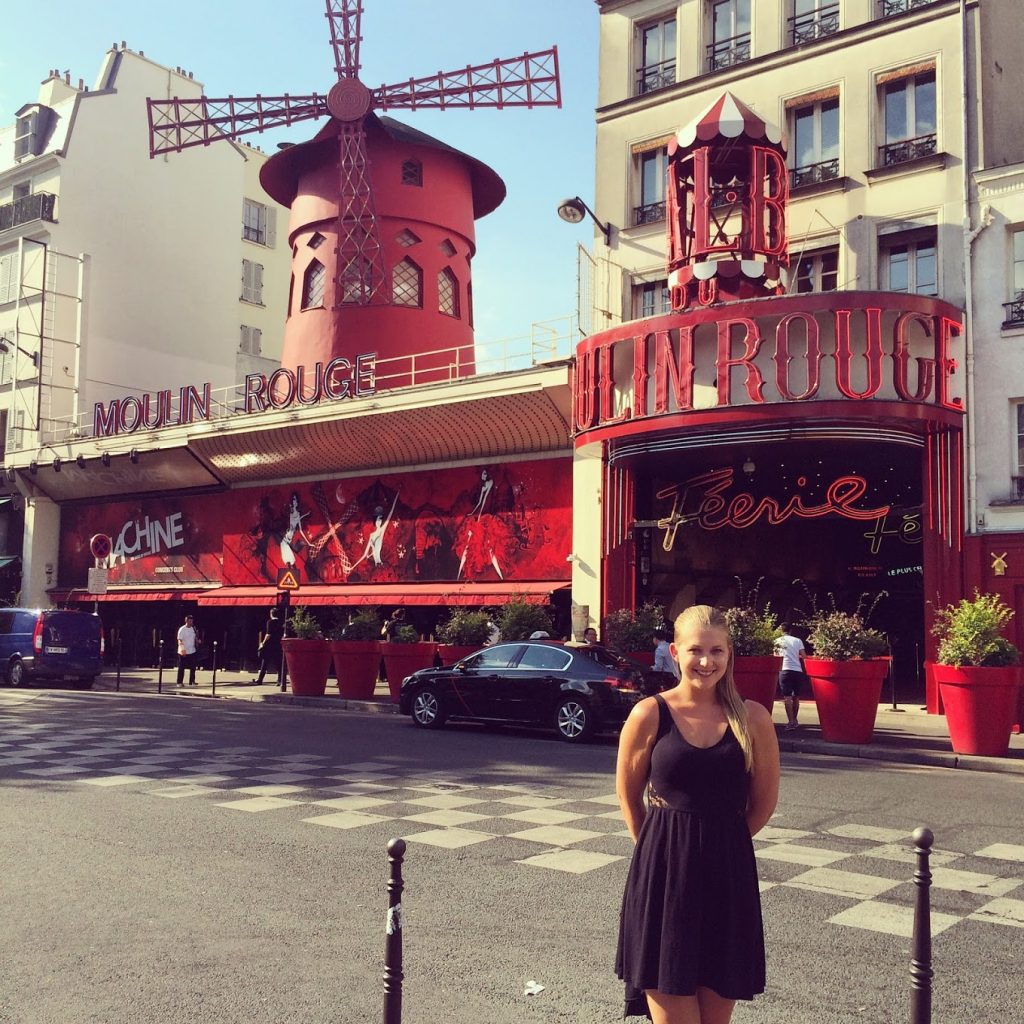 1. Paris, France
Many call the City of Light the City of Love and it's easy to see why. Paris has long been romanticized as a city for lovers with its charming streets, cute cafes where you can stare longingly into your partners' eyes over a cup of coffee or glass of wine, and incredible food that's perfect for any date night. Romantic movies like Moulin Rouge, Midnight in Paris, and even Anastasia for those who prefer animated romance have all set their stories in Paris because it's the perfect romantic backdrop for any couple.
Romantic activities in Paris:
Picnic near the Eiffel Tower
Order some croissants, pain au chocolat, and hot coffee at a cafe
Share a bottle of wine on an evening Seine cruise
Get lost in the museums and see priceless works of art together
Book the Moulin Rouge experience
2. Venice, Italy
You can just feel the romance as soon as you step onto the floating streets of Venice! Italy is no stranger to romance and there are many other cities you could head off to to indulge your romantic side in this beautiful country, but there's something special about Venice. Perhaps it's the winding, narrow alleyways, the quick glimpses of the sea, or the smell of Italian food and wine luring you to indulge at every opportunity. Whatever it is, Venice is a must-see romantic destination in Europe.
Romantic activities in Venice:
Enjoy a private gondola ride with prosecco
See a glassblowing demonstration and get a souvenir as unique as your relationship
Find the city's best gelato – multiple tastings may be necessary
Sit down to a romantic spaghetti dinner and recreate the Lady and the Tramp scene
Watch the sunset light up the water and canals
Take a day trip to Verona and visit Juliet's balcony
3. Vienna, Austria
The Old World charm of Vienna offers couples a romantic escape into historic Europe! Feel like you've left the modern world behind as you enjoy exploring the city with your grand amour. Not to say you shouldn't take a photo or two during your Austrian adventure, but I have a feeling you'll be so enraptured with the city and enjoying every moment with your partner, that you'll forget about the rest of the world.
Romantic activities in Vienna:
Ride the Riesenrad Ferris Wheel together
Savor some coffee and cake in a cafe
Book a winery tour and sample Austrian wine
Take a romantic horse-drawn carriage ride through the city
Share a sachertorte, Vienna's signature dessert
4. Santorini, Greece
Santorini has blown up as a destination wedding location and for good reason! Have you seen pictures of the place? Gorgeous architecture, otherworldly sunsets, and perched atop a volcano – what more could you ask for in a romantic travel destination?
Romantic activities in Santorini:
Sample ouzo together
Visit Mount Profitis for Insta-worthy sunset pictures
Get lost among the blindingly white buildings
Share hummus and fresh Mediterranean fare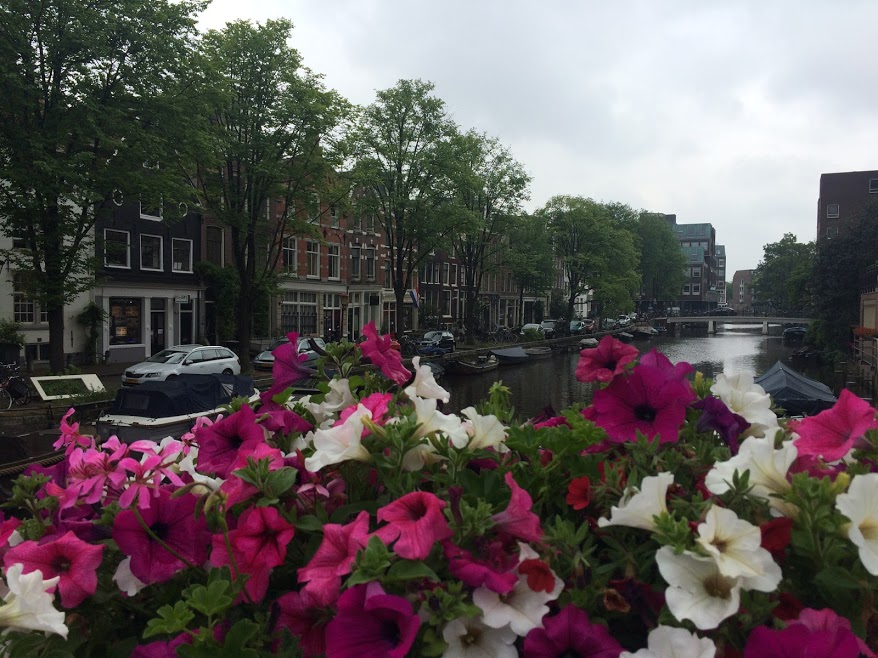 5. Amsterdam, Netherlands
Amsterdam is a popular choice among romantics and is a wonderful travel destination for LGBT travelers. Amsterdam is known for being accepting of everyone's orientations and lifestyles, making it a great spot for a Valentine's getaway. The city welcomes people of all walks of life and celebrates all things love and human, all while allowing you to explore awesome art museums and stuff your face with delicious food like cheese, stroopwafel, and brownies – it's up to you if you want them with something extra from a coffeeshop.
Romantic activities in Amsterdam:
Book a canal booze cruise with your love
Enjoy a romantic bike ride out to the windmills and tulip fields
Buy some colorful tulips for your hotel room or Airbnb
Rent a houseboat for an intimate and authentic Amsterdam experience
Learn more about each other's artistic tastes at the city's many museums
Share your love of cheese by doing a cheese factory tour
Learn some new moves at the shows in the Red Light District
6. Ljubljana, Slovenia
This city is a common stop on guided tours of Europe, especially those looking for a romantic feeling to their getaway. The city screams out-of-this-world charm and its small footprint makes it very easy to explore. It's also not as packed with tourists as its neighbors and provides some much needed peace and quiet for an intimate getaway.
Romantic activities in Ljubljana:
Take a day trip to Lake Bled
Feel like Kings or Queens as you visit the Ljubljana Castle
Walk hand-in-hand along Ljubljanica River and over the bridges
Sip coffee or cocktails at the Neboticnik skyscraper
Find a cute cafe that overlooks the river and let the world pass you by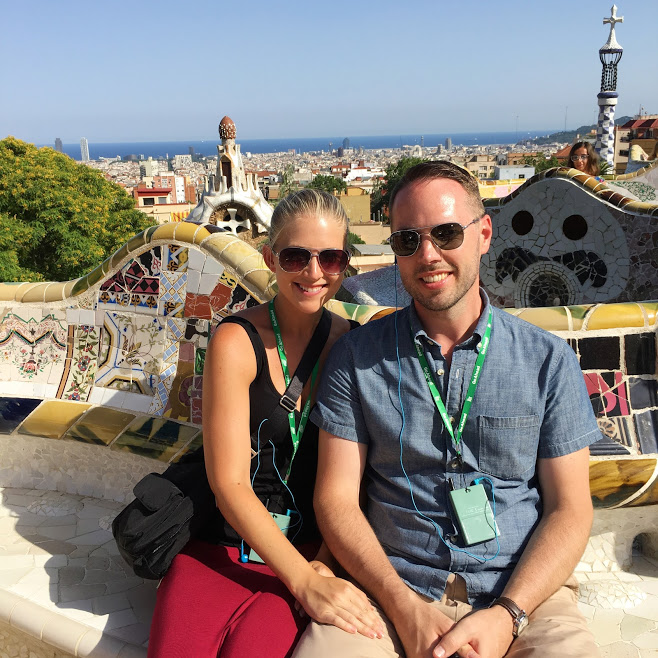 7. Barcelona, Spain
Barcelona is a hot spot for romance with its location on the beach, mountainous surroundings, and incredible list of things to do on a romantic vacation in Europe. Rick and I absolutely love Barcelona and take any opportunity we can to get back there and discover hidden gems and drink as much wine as we possibly can!
Romantic activities in Barcelona:
Find enlightenment together inside Sagrada Familia
Eat your weight in paella and tapas
Shop the stalls in La Boqueria
Enjoy a stroll in Park Guell
Sample amazing Spanish wine at the city's numerous wine bars
Relax and sunbathe at the beach
Ride the Ferris wheel
Watch the magic fountain show in Montjuic
See the sunset at the Bunkers del Carmel
8. Sintra, Portugal
Nestled between the mountains and the sea, Sintra is a wonderful option for those seeking a romantic escape in Europe. At 45 minutes north of Lisbon, this city feels like it belongs in a fairytale with its historic charm and colorful architecture. Even Portugal's nobility loved the city so much that they built summer homes here. While it can easily be done as a day trip from Lisbon, why not plan to spend a few days leisurely exploring the city and relaxing?
Romantic activities in Sintra:
Enjoy the epic views of the coastline and check-off visiting the most westernmost point of Europe from your travel bucket list
Watch the sunset from Pena Palace
Visit the Castelo dos Mouros
Discover 19th-century Romantic architecture
9. Copenhagen, Denmark
Fall in love with Copenhagen as you celebrate your love with your partner. Known for its culture of hygge, a mood of coziness and contentment, that's exactly what you'll feel as you explore this city with your partner. See the city by bike, check out the many museums, and be sure to share some Danish pastry!
Romantic activities in Copenhagen:
Picnic in Rosenborg Castle Gardens
Stop and smell the flowers at Copenhagen Botanical Garden
Stroll through Tivoli Gardens
Go sightseeing on a canal cruise
Snap some pics in front of the colorful waterfront buildings
Visit the Little Mermaid (and celebrate the fact that you're both human and can voice your love for each other)
Hop on a horse-drawn carriage in Dyrehaven Woods
Visit the wine bars in Nørrebro
Go stargazing at Rundetaarn, an astronomical observatory 
10. Reykjavik, Iceland
I know it's cold, but that's the point! Cuddle up with your sweetie in Iceland's capital and do some city sightseeing before venturing out and discovering Iceland's natural beauty. Iceland is the perfect travel destination for adventure lovers and those who like to spend quality time hiking together or climbing a glacier atop a volcano.
Romantic activities in Reykjavik:
Have a laugh together in the Icelandic Phallological Museum
Enjoy a relaxing dip in the Blue Lagoon
Discover the flavors of Iceland on a food tour in Reykjavik
Sample Icelandic beer or brennivin, Iceland's signature liquor
Explore the Golden Circle on a day trip
Say hi to the Icelandic horses
Stay out late but still find your way home in the summer with the Midnight Sun
Stargaze and look for the Northern Lights in winter
What's your ideal romantic travel destination in Europe? Tell us what you think in the comments below or let us know on Twitter!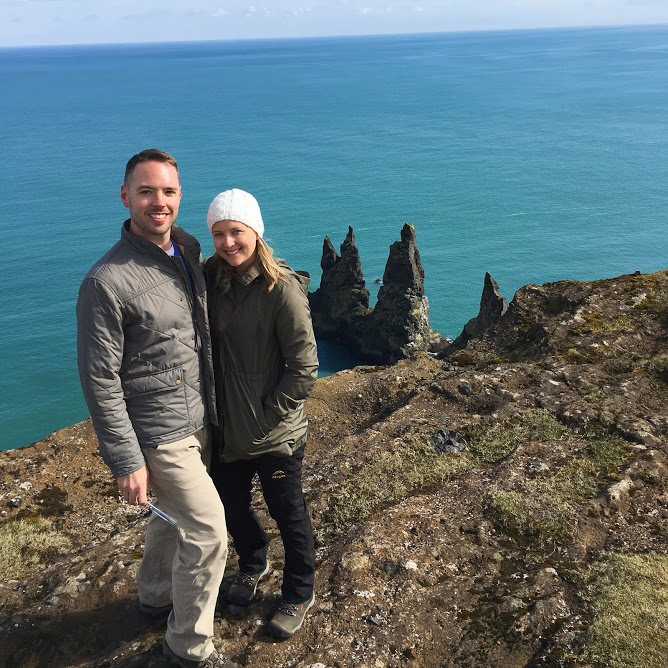 Like the post? Share it now!