While I wish I could say we were in Cannes for the film festival we weren't, but we still had a fantastic time. We made a base in Cannes as we explored the French Riviera and this charming seaside town.
For our two-night stay, we checked into the Clarion Suites Cannes Croisette. With its pool, ideal location, and spacious rooms, it was a good choice for our accommodation in Cannes.
Our review of Clarion Suites Cannes Croisette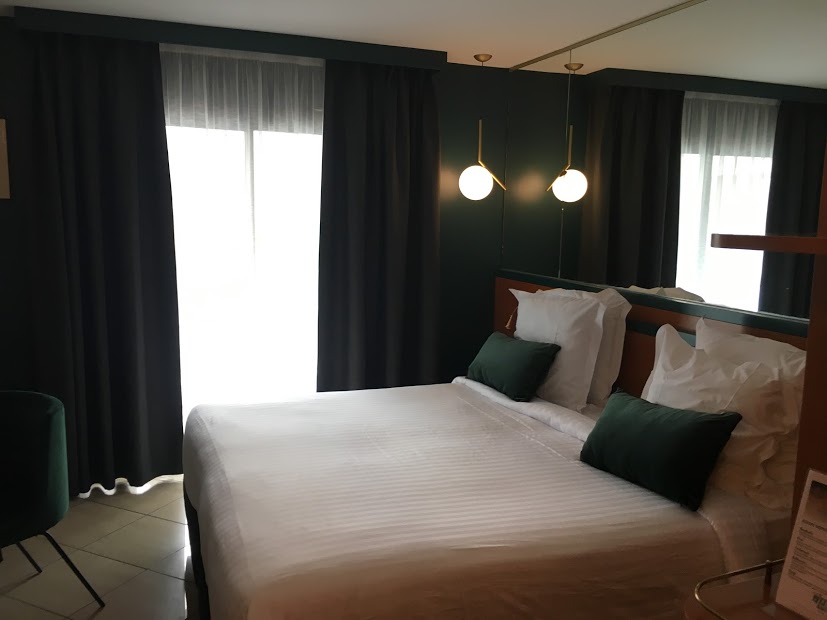 Accommodations
We stayed in a double standard room and it was large, nicely furnished, and had all the conveniences of home right in the suite, like a mini kitchenette, mini bar, desk, air conditioning, TV, and full bathroom. Our suite overlooked the breakfast patio and pool but it was nice and quiet by nighttime.
These rooms are great for longer term stays and have enough space for two travelers.
Amenities
Overall, the hotel had some great amenities, from the standard amenities to the pool, as well as included complimentary Wi-Fi.
Breakfast
Breakfast (at additional cost) had a good selection of pastries, cold cuts, cereals, hot items like eggs and breakfast meats, as well as coffees, teas, and juices. You could eat in the dining room or take your food to the outdoor patio, which we did. It was very nice and the staff made sure the dining areas were always clean and that food was always stocked. There were also plenty of espresso machines ready to provide some energy for the day ahead.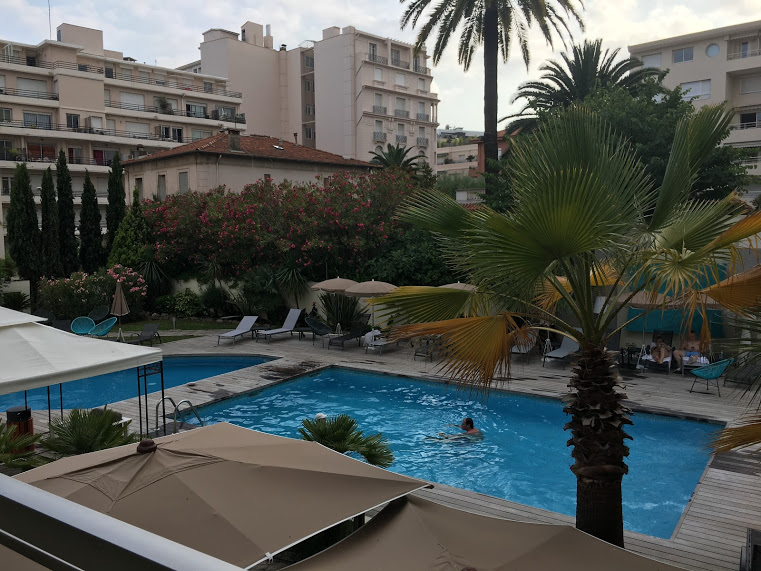 Pool
The heated pool was a decent size and was never super crowded. If we had more time in Cannes I'm sure we would have made use of it after visiting the beaches. 
Pet-friendly
Pets are allowed in the suites for an added fee of 10 euro per day or 49 euro per week.
Check-in & customer service
The reception desk is staffed 24 hours a day and the service was friendly. All the staff we interacted with were pleasant and quick to resolve our needs. 
Check-in/check-out times
Check-in is at 3 p.m.

Check-out is at 11 a.m.
Housekeeping
Housekeeping did a great job of keeping our suite cleaned and organized and the common areas were always in perfect order.
Price
The rates range from about 100 euro to 200 euro (for our double pool view room), depending on the time of your visit – with summer seasons carrying a higher price tag. You can also save by changing your rooms' view, from pool to city.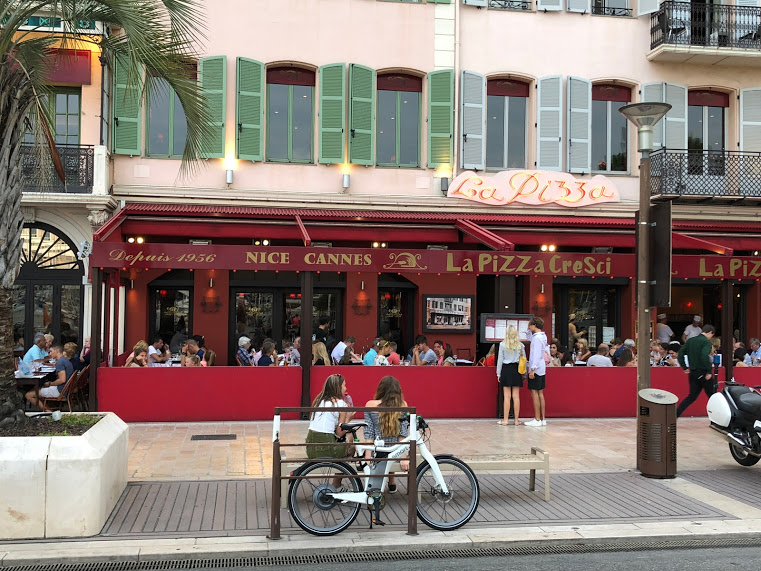 Location
The Croisette in the name gives away its prime location just around the corner from the promenade and beach. It was probably a five-minute walk to get onto the promenade and with so many restaurants nearby, walking to everything in Cannes was very easy from our hotel.
Clarion Suites Cannes Croisette
12 Rue Latour-Maubourg
Cannes 06400
France
Overall, we really enjoyed our stay in our suite and would book this property again when visiting Cannes. It's especially great if you're staying for a longer time and want to have some comforts of home, like a kitchenette, in your room.
Interested in Cannes? Check out our list of the best things to do there!
Like the post? Share it now!