It's the most wonderful time of the year! With Thanksgiving just a week away, and everyone already putting up their Christmas trees, it's time to get ready for the holiday season activities and festivities – and with so many holiday things to do in Denver, it's the perfect place to kick off the season.
With it getting dark so early these days, it's no surprise that most of these events are all about the holiday lights and bright displays – and staying warm from the inside out with hot chocolate or boozy beverages.
If you're coming to the Mile High City this winter and looking for festive things to do or want to bask in the holiday glow, be sure to check out these top 10 things to do in Denver during the holidays!
10 things to do in Denver this holiday season
1. Miracle
It's ridiculously hard to get into, but definitely fun once you do! Fortunately, this year they're opening up an additional Miracle pop-up bar due to its intense popularity. It's returning to Avanti Food & Beverage and a second location will be added in Larimer Square.
This themed pop-up bar is crazy for Christmas with wallpapered walls, Christmas lights, festive cheer, and cleverly named cocktails. Get your fill of Christmapolitans, Jingle Ball Nogs, a Run Run Rudolph, or try the Yippie Ki Yay Mother F****r!
2. Denver Christkindl Market
Need some cute souvenirs or want to feel like you've been transported to Europe without leaving Colorado? Check out the Christkindl Market on the 16th Street Mall. It has come cute shopping stalls for unique holiday gifts, but the tempting aromas of fresh baked treats and hot drinks will definitely get your attention.
3. Ice skating at Skyline Park
From November 26 to just after Valentine's Day, head over to Skyline Park, corner of 16th St. and Arapahoe, for free ice skating! Skate rentals will cost you less than $10, so it's a super fun and affordable date night activity over the holiday season. There are even skating lessons on Saturday mornings and DJs on Friday nights.
4. 9News Parade of Lights
It's a holiday tradition and quite the signature event in Denver, and starts off December with that perfect dose of holiday cheer. On December 6 and 7, check out the floats decked out in lights, listen to the marching bands, and see classic Christmas characters join in on the fun along the parade route. Watching the parade is 100% free!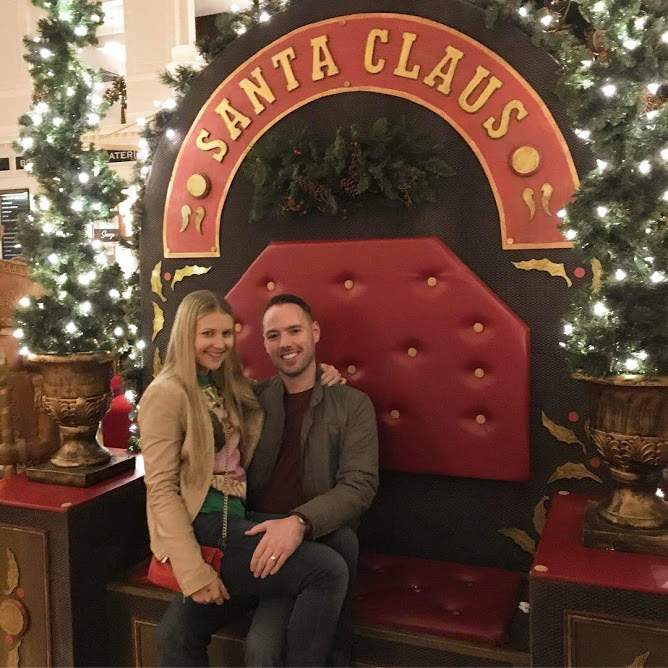 5. Grand Illumination
Stop inside Denver's historic Union Station and take in the festive decor and holiday lights that'll make you feel all warm and fuzzy inside – or maybe that's the super strong drink you picked up at Terminal Bar.
Either way, you'll feel right at home and all cozy with the festive ambiance and warm glow lighting up our train station.
6. Blossoms of Light at the Denver Botanic Gardens
The Denver Botanic Gardens is full of color in the spring and summer with their gorgeous blooms but the gardens also come to life in the winter with a majestic display of holiday lights during Blossoms of Light.
It's like walking through a literal winter wonderland as the gardens are transformed and brought to life with a wide variety of colored lights. See the colors from November 29 through January 3. Tickets range from $16-21 depending on the date.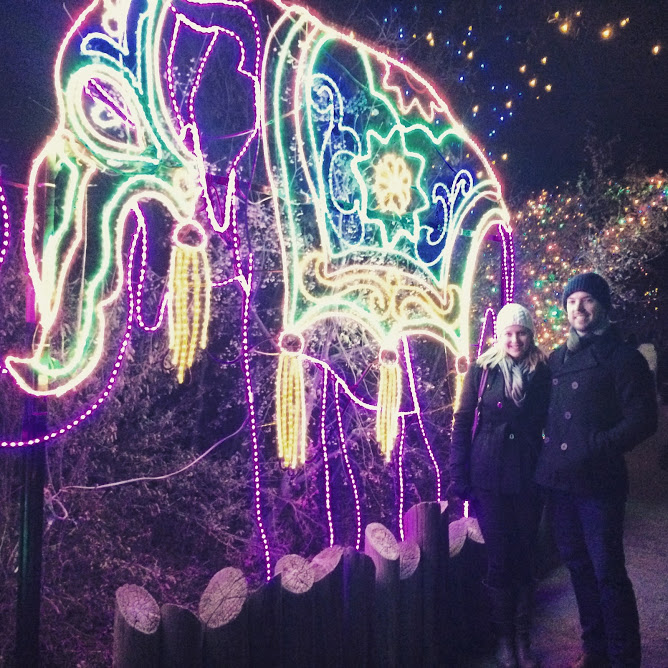 7. Zoo Lights
From November 29 to December 30, head to the Denver Zoo at night to see it all aglow and even check out some of the exhibits in the dark! Rick and I have done this and it's quite fun, even for the adults.
Get a cup of hot chocolate and make your way through the zoo's fun, festive displays. Tickets range from $15-20, depending on the date you go.
8. Santa on the Square
On Saturdays, from November 30 to December 21, head over to Larimer Square to tell Santa your wish list! Then, go out for a filling holiday meal, listen to the carolers, and enjoy a romantic and old-fashioned carriage ride in Downtown Denver.
9. Christmas Lights of Denver
One of my favorite memories of Christmases past, besides of devouring my grandma's sugar cookies, was piling in the car with my family to drive around the neighborhood and check out the holiday lights. Well, that tradition is alive and well in Denver thanks to the History Colorado Center!
On Friday, December 6, climb aboard a bus, get a cup of hot cocoa and a cookie, and listen to holiday stories and traditions of the past as you check out the Christmas lights of Denver! The event runs from 4:30-9:30 p.m.
10. The Polar Express™ Train Ride
Feel like a kid again, or take your favorite niece or nephew, as you board the train for a classic Christmas experience! Held at the Colorado Railroad Museum, this event tells the tale of The Polar Express and brings all the magic of the holiday season to life.
Bonus: Ring in the New Year in downtown!
On New Year's Eve, everyone gathers along the 16th Street Mall to see the dazzling display of fireworks above the city. There's a 9 p.m. show and a midnight show – in case you're old like Rick and I and want to be in bed by 12:01 a.m. There is music playing along the street too, starting at 8 p.m., if you want to go out for a celebratory drink or dessert.
Happy holidays!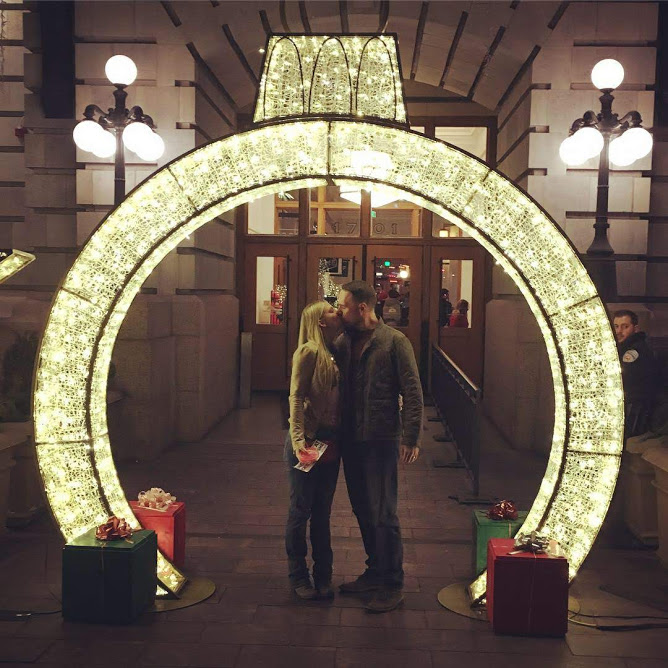 Like the post? Share it now!