Whether it's your first visit or you're coming back to Barcelona on a return trip, there's always something new to see and do in this charming city. Filled with exciting experiences for first-time visitors, Barcelona also has a lot to offer seasoned travelers who are willing to go off the beaten path.
If you want to venture beyond the must-sees this Mediterranean city and find some hidden gems in Barcelona, you'll be richly rewarded with unique things to do and see. Discover the city's secret spots, activities off of the tourist track, and quirky experiences by going off the beaten  path.
See Barcelona like a local when discovering these 14 off the beaten path activities!
1. Take to the skies in a helicopter tour
Literally go off the path by booking a Barcelona helicopter tour to see the city's iconic architecture or gorgeous beaches from the skies. Starting at 79€ for a six-minute flight where you can see all the major sites and the gorgeous expanse of beach below you, or you could go for a longer tour and get amazing views of Montserrat. 
2. Explore Els Encants
Discover the hidden gems waiting to be purchased at Barcelona's oldest flea market and home to more than 500 stalls and vendors, making it the biggest flea market in the city as well. Find vintage jewelry, clothing, antiques, art, and so much more at bargain prices. The market is open pretty much all day every Monday, Wednesday, Friday, and Saturday. 
3. Shop Santa Caterina Market
If you've sampled some of the amazing food in La Boqueria but want to avoid the crowds, then head over to Santa Caterina Market. Pick up fresh produce, meat, fish, and cheese – as well as a bottle of great Spanish wine – and then check out Parc de la Ciutadella and have yourself a nice little picnic. 
4. Barcelona Ice Bar
Cool off after a hot day at the Barceloneta beach by checking out Icebarcelona! Touting "fun below zero!" this chilled bar is kept about -5 to -10 degrees, but you will get a coat and gloves at the door. Sip on cold drinks and admire the ice sculptures housed inside the frozen bar space. If you get too chilly, they do have a hot bar option – an open terrace overlooking the beach if you need to bring your temperature back up. 
5. Check out the Erotic Museum of Barcelona
Heat things back up with a trip to the city's Erotic Museum! With 14 rooms and more than 800 pieces in the collection, the museum showcases human sexuality and its expression through paintings, sculpture, and photography. 
6. Sneak away to Parc del Laberint
The Parc del Laberint, the emerald jewel of the city and oldest garden in Barcelona, is a wonderful activity that's off the tourist track. Located in the Horta and Guinardo district, the park dates back to 1792 and spans 55 hectares and features a maze. Try to find the sculptures of famous mythological figures as you explore the gardens, flowerbeds, and stop by the waterfall for a quick photo.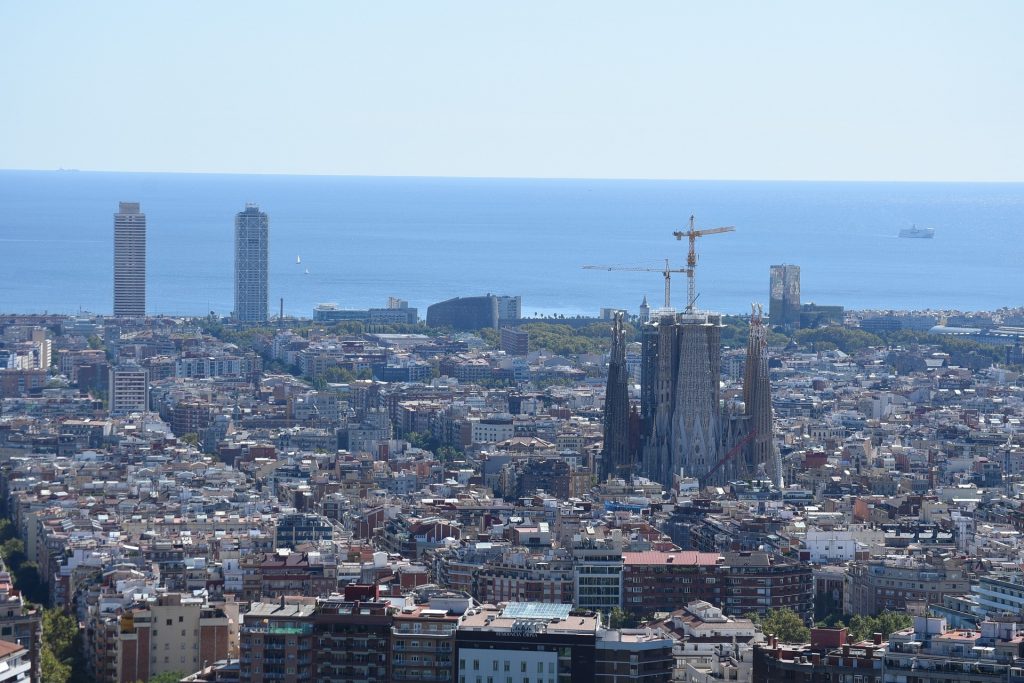 7. See the sunset at the Bunkers del Carmel
Before hitting the town for tapas and sangria, come watch a gorgeous sunset at the Bunkers del Carmel, and appreciate the breathtaking 360-degree view over the city. It is a bit of a steep walk to this view point, but worth it. Especially if you pack some beer or wine as a reward to complement the stunning view.
8. Check out Gracia
Go where the locals go and discover the trendy neighborhood of Gracia, home to coffee shops, one-of-a-kind restaurants serving up international cuisines, and great shopping. The area is also known for its art galleries and hipster vibe.
9. Get lost in El Raval
This area is close to La Rambla but feels a world away with a more authentic feeling than the touristy parts. Wander through the narrow streets, find affordable lunch restaurants, and do some shopping in this historic area.
You may want to check out some galleries, like the MACBA (Barcelona Museum of Contemporary Art), while here. This area was once known for its brothels and bars and since it was a cheaper part of the city, it was also home to authors and artists. 
10. Visit the Roman Temple of Augustus
See a bit of Barcelona's Roman past by visiting the Temple of Augustus, built in the first century BC. The temple was discovered during excavations and restored to preserve its history. The best part about seeing the remaining columns of the temple is that it's a free thing to do in Barcelona as well!
11. Step inside the Palace of Catalan Music
The Palau de la Musica is in La Ribera district and dates back to the early 1900s. Lovingly decorated with stained glass, mosaics, and sculptures, this concert hall is a true hidden gem in Barcelona.
When you step inside you might feel you've found another masterpiece by Gaudi, but the concert hall and UNESCO World Heritage Site is not his. This building that's in the style of Catalan art nouveau is by Lluis Domenech i Montaner.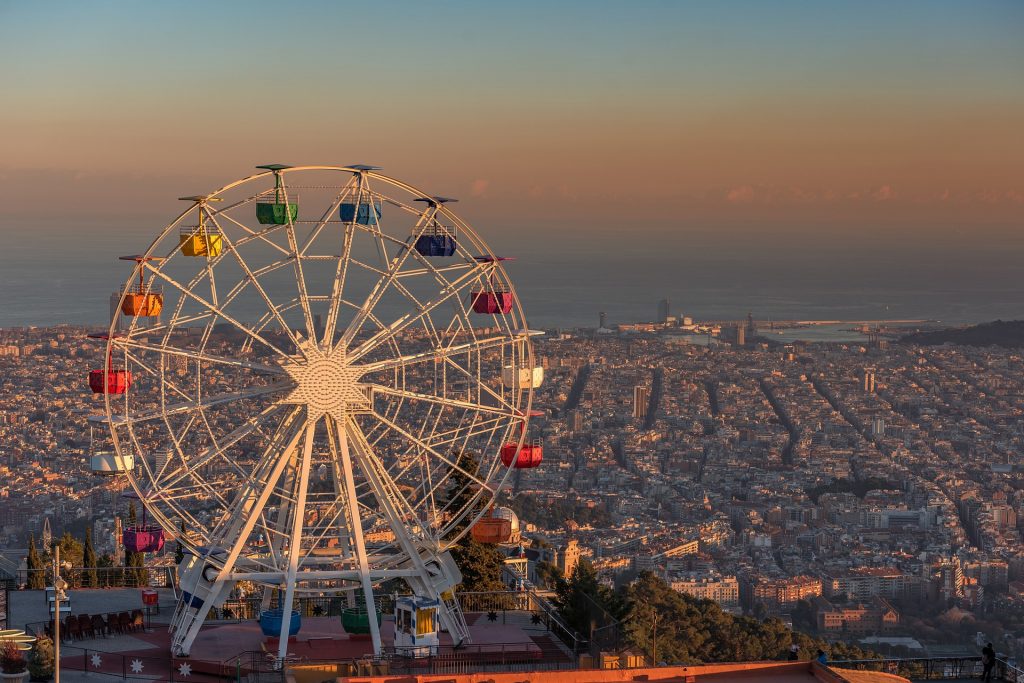 12. Trek up to Tibidabo
Said to be one of the oldest working theme parks, Tibidabo might not be what people expect as a secret spot in Barcelona, but the park isn't typically filled with tourists. Located on the outskirts of the city, you can take the funicular up to the park and enjoy a stellar view of Barcelona as well as let out your inner child and go on some rides, like the photo-famous Ferris wheel. 
13. Go on a Dark History Tour
On this two-hour Dark History Tour of Barcelona you'll hear about the city's violent past in two medieval neighborhoods. The tour covers the Spanish Inquisition, torture, executions, and forgotten cemeteries but is told in an educational tone, not a scary one. It's also not specifically billed as a ghost tour, more a historical tour that's done at night. 
14. Watch the Castellers
See the athleticism and balance work done by the Castellers as they build human towers. You can usually find them at the festivals held in Barcelona as they compete to form the highest or most complex human pyramids. You can also find them in popular plazas practicing on Sundays, but visit their website to find upcoming performances or practices to see this incredible feat in action.
Did we miss any hidden gems that are off the beaten path in Barcelona? Tell us in the comments below or give us a shout on Twitter!
Like the post? Share it now!