Need your fill of cheese, chocolate, and cows? You might need to plan a trip to Switzerland then – and we think Lucerne makes a great starting point!
I thoroughly enjoyed my time in Switzerland and exploring Lucerne and its surrounding areas. It's as beautiful as you expect and is truly a travel photographer's dream with its plethora of waterfalls, mountains, and beautiful architecture and history in the city center.
From tasting amazing fondue, crossing historic bridges, and heading up the mountain for breathtaking views, Lucerne has a lot to offer to travelers.
Planning a getaway to Lucerne? Read through our Lucerne travel guide to better prepare for your trip and know what to expect before you arrive in this charming town in Switzerland.
Lucerne travel guide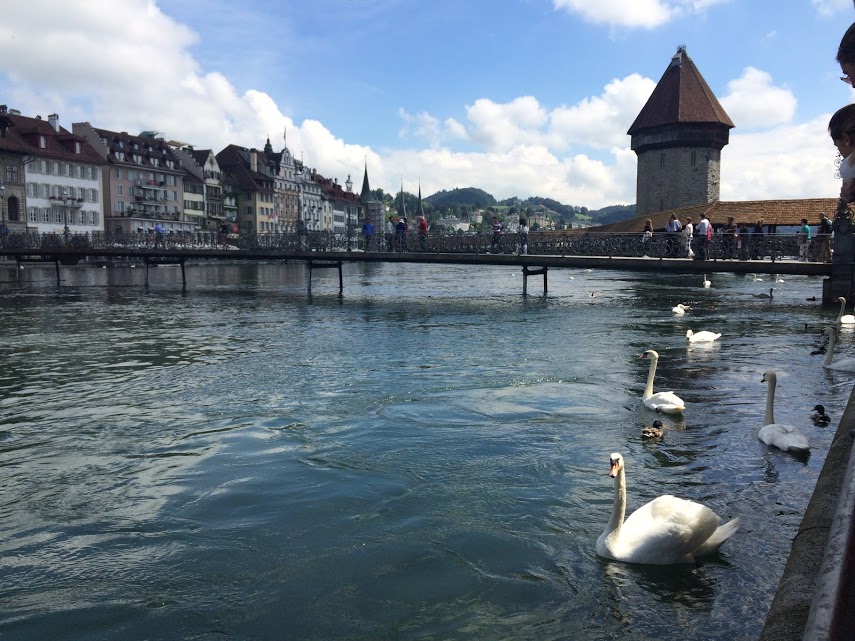 Where is Lucerne?
Lucerne or Luzern is in central Switzerland and lies in the German-speaking part of the country. The city spans 14.4 sq. miles and is easy enough to get to from Zurich and Bern.
Timezone
At the time of this posting, Lucerne is in the Central European Standard time zone (GMT +1). They're six hours ahead of New York, eight hours ahead of Denver, and nine hours ahead of Los Angeles.
Weather in Lucerne
Lucerne has pretty temperate weather for its mountainous location and has decent rainfall year-round. When we were there in June, it was chilly in the morning but quite hot by lunchtime. Plan to wear layers so you can adjust as needed – especially if you're going up the mountain!
Average temperatures in Lucerne by season (Fahrenheit):
Spring: Lows in the mid-30s and highs in the 60s
Summer: Lows in the 50s and highs in the 70s
Fall: Lows in the mid-30s and highs in the mid-50s
Winter: Lows in the 20s and highs in the 40s
Basic travel info
Police: 117
Emergency medical services: 114
Area code: 41
Electricity: 230 volts and type C or type J adapters
Language
The fun thing about Switzerland is that they speak other languages! Depending on what border you're closest to, so you'll hear German, Italian, French, and Romansh while exploring Switzerland. About 65% speak German, 20% French, and less than 10% Italian. We heard Italian when we entered on one side and French when we left.
In Lucerne, you'll hear German most frequently so brush up on a few handy German phrases before you depart.
Common German phrases for travelers
Hello … Hallo (ha-loh)
Good day … Guten tag (gooh-ten tahk)
Good night … Gute nacht (gooh-teh nacht)
Goodbye … Auf wiedersehen (ouf vee-der-zey-en)
How are you? … Wie geht es ihnen (vee geyt es een-en)
Fine, thanks … Gut, danke (gooht dahn-ke)
Yes … Ja (yah)
No … Nein (nine)
Please/You're welcome … Bitte (bi-tuh)
Thank you … Danke (dahn-ke)
I'm sorry … Es tut mir leid (es toot mir lied)
Excuse me … Entschuldigung (ent-shool-dee-goong)
I don't understand … Ich verstehe nicht (ikh fair-shtay-er nikht)
I don't speak German … Ich spreche kein Deutsch (ihk spre-kuh kine doytch)
Do you speak English? … Sprechen sie Englisch? (shpreh-en zee eng-lish)
What? … Was? (vass)
When? … Wann? (van)
Why? … Warum? (va-room)
Where is….? … Wo ist…? (voh ist)
The bathroom … Die toilette (dee toy-let-uh)
Do you have…? … Haben sie…? (hah-ben zee)
I'd like… Ich hatte gern… (iH he-te gern)
How much does… cost? … Wie viel kostet (vee feel kos-tet)
The bill, please … Die rechnung bitte (dee reh-noong bi-te)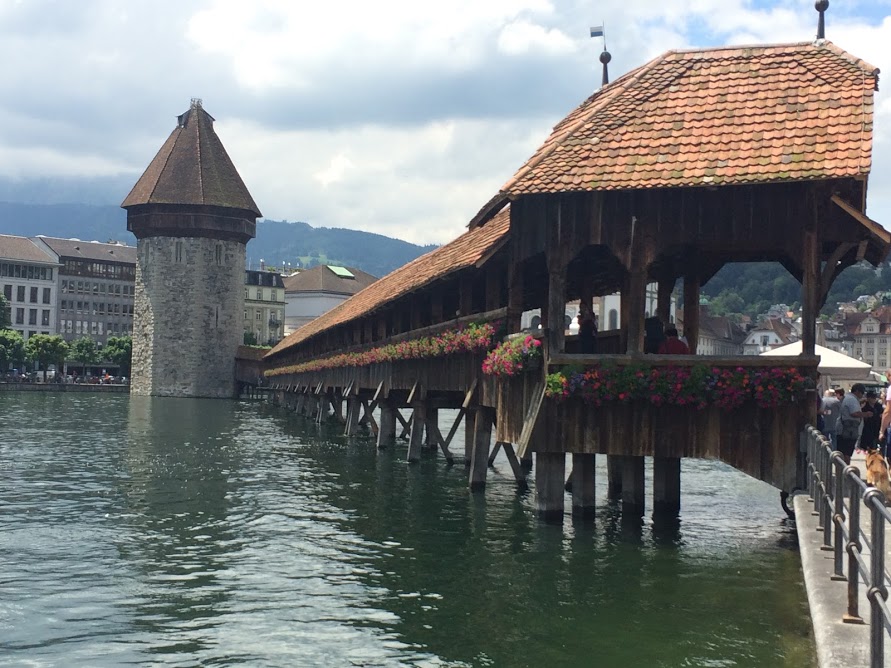 Currency in Lucerne
Switzerland is one of the European countries that is not on the euro! They use the Swiss franc (CHF) as their currency. Some places will accept Euros, but any change you get back will be in francs.
I didn't exchange any Euros for francs while in Lucerne as the vendor or shop accepted Euros or I could use my credit card. If you're only staying a day or two, you can probably get by without exchanging your money, but if you're there for a week I'd get Swiss francs.
As of this posting, $1 USD equals .99 CHF, and 1 Euro equals 1.10 CHF.
Tipping
Service fees are included in your price so tipping isn't necessary, but you can always round up a franc or two if you were happy with your service.
Transportation
Getting around Lucerne is easy as the city is very walkable and the train station is pretty central. We never had to use transportation within the city and could walk everywhere but there are buses if you need them or are staying in a residential neighborhood instead of the city center.
You can request a free Visitor Card that gets you free transport on the bus if you need it.
Be sure to save time for a picturesque ride across Lake Lucerne for an alternative way to see the city.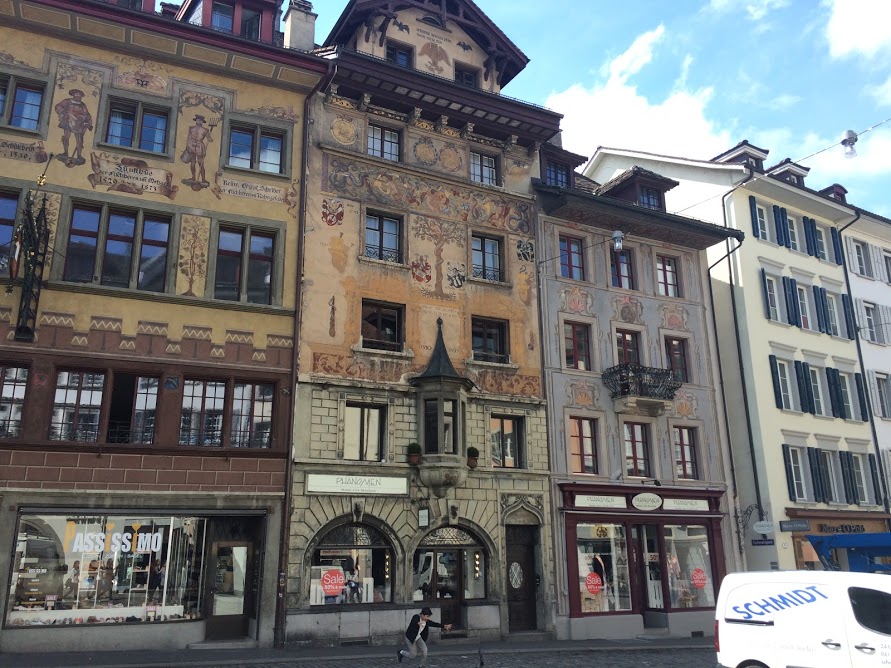 Neighborhoods in Lucerne
Alstadt (Old Town): Sightseeing, historic heart, shopping, restaurants
Neustadt (New Town): Sightseeing, nightlife
Tribschen: Budget-friendly, former Red Light District
Bruch: Trendy, boutiques, bars, international
Oberseeburg: Family-friendly, residential, Swiss Transport Museum
Hochwacht: City life, international flavor, bakeries and restaurants
Accommodation
There are quite a few options in Lucerne, but like everything else in Switzerland it can be expensive, especially if you get a view of the mountains or Lake Lucerne.
There's an affordable youth hostel in town if you don't mind sharing accommodations, or if you want to shill out for a unique experience, try Barabas, a former jail where you sleep in a converted cell! Though it has to be noted the hotel is not highly rated for its service or amenities.
10 great hotels in Lucerne (based on travel review sites):
CASCADA Hotel
Art Deco Hotel Montana
Radisson Blu Hotel, Lucerne
Hotel Wadstatterhof
Grand Hotel National
Hotel Schweizerhof
Ameron Luzern Hotel Flora
Hotel des Alpes
Hotel des Balances
Hotel Anker
Dining
Dining in Lucerne is great but adds up very quickly. Our tour guide recommended street vendors or even going grocery shopping and having a picnic instead of sitting down to eat, which was a fun experience as we hear the distant cow bells and gurgling river from our secluded picnic spot.
If you do decide to dine out in Lucerne, here are some menu items to keep a lookout for!
What to eat in Lucerne
Fondue
Swiss butterzopf bread
Cheese – specifically Emmentaler, Gruyere, and Raclette
Papet vaudois – a leek and potato mash
Rosti – Swiss hash browns
Chocolate
Schoggibrötli – a chocolate chip bread roll
What to drink in Lucerne
The water! The tap water is fantastic and fresh from the Alps. I made sure to fill up two water bottles with the cold spring water before we left for France.
Other Swiss, French, Italian, and German beverages to imbibe in Lucerne include:
Beer
Wine – Chasselas, a sparkling white or pinot noir
Grappa
Coffee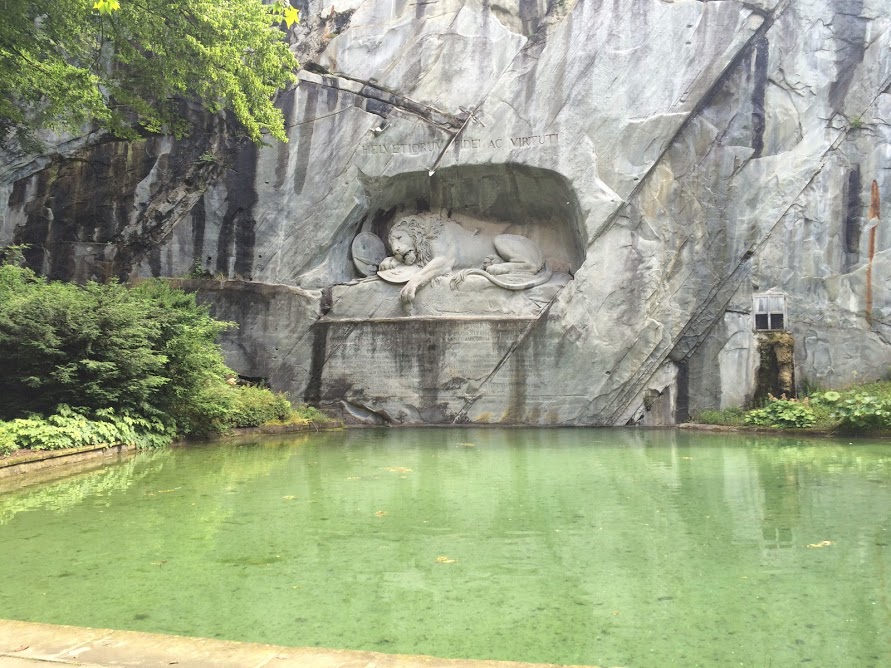 Top 10 things to do in Lucerne
See the Lion Monument
Cross Kapellbrucke bridge
Discover Old Town
Ride across Lake Lucerne
Have fondue and Swiss chocolate
Get a Swiss Army knife or watch
Go up Mt. Pilatus
Go up Mt. Rigi
Ride an alpine slide
See the swans
Swiss culture & etiquette
With the adoption of so many different languages and culture, it can be hard figuring out what to expect in Switzerland when it comes to your behavior. For the most part, it'll be easy to blend in in Lucerne as long as you're polite, friendly, and respectful.
Greet strangers! Say hello (grüezi) and good-bye when entering and leaving a shop, as well as saying hello to fellow hikers or skiers when checking out the great mountains in Switzerland. Try to keep your greeting to just hello as if you go with our American standard of "hey, what's up?" you might actually hear what's up with the other person.
Shake hands when meeting with new people, friends kiss three times on the cheek in a right, left, right pattern.
Be on time. Like most cultures, punctuality is preferred and appreciated so get to your destination on time or even early if possible.
You might get bumped or have your feet stepped on. Don't get aggressive and apologize if you're the offender, but also be prepared that you might have to throw some elbows when shopping or trying to get on a bus or cable car. The idea of lines is a little lost here. Most follow the arm length rule in conversations, be at least an arm's length away from another person, unless it's a friend or family member.
When toasting at a dinner, make eye contact with the toaster and then everyone at the table before you drink.
We hope this travel guide to Lucerne, Switzerland helps you plan your trip! Let us know if we missed anything in the comments below or over on Facebook!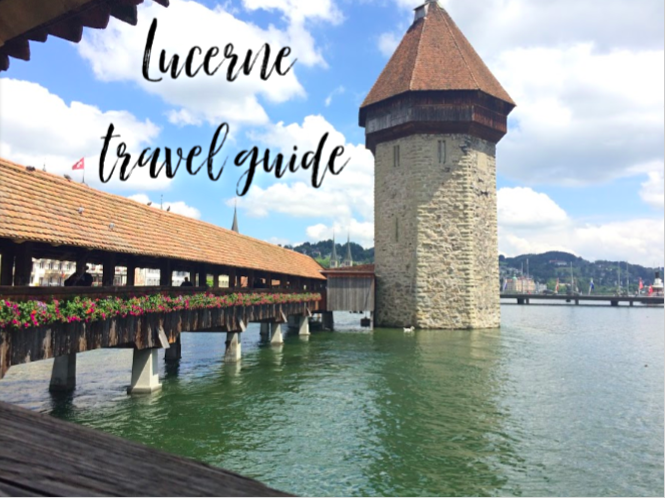 Like the post? Share it now!