Next up on our haunted tour around the world in October is discovering the haunted sites in London!
London has a long history which lends itself to being the perfect setting for hauntings and horror stories. From royal beheadings to serial killers lurking in the shadows, London has its fair share of ghastly ghosts and restless spirits.
Many of these haunted London sites are also attractions you'd want to visit on any trip to England, making it super easy to check off the traditional things to do in London while exploring the city's darker side.
There's no shortage of haunted tours of London if you want a guided experience to the city's chilling, but if you want to do your own paranormal investigation of the haunted locations in London, these places better be first on your list!
12 most haunted spots in London
1. Jack the Ripper's East End
Wander through London's East End and Whitechapel district to visit the area that Jack the Ripper hunted in back in 1888. You might feel like someone is watching you as you go down the dark alleyways and hear about his sinister deeds. With the unspeakable acts of horror he committed, it's easy to see why this area of London is haunted.
The Ten Bells, the bar associated with Jack the Ripper and a few of his victims, is another spot for paranormal activity as there are reports of cold spots, ghostly apparitions, and the sound of footsteps heard in empty hallways. There have also been stories of poltergeist activity in and around the pub, maybe the angry spirits of his victims who visited the pub before their untimely deaths.
2. Tower of London
Visiting the Tower of London is a popular thing to do in London but also comes with its own haunted history. It's easy to see why as you walk past the torture devices on display and hear about the beheadings that took place here. Queen Anne Boleyn was beheaded at the Tower in 1536 and it's rumored that other royal family members were murdered here as well and to this day they scream in the Bloody Tower.
Others report seeing the White Lady or smelling her perfume, as well as sightings of the ghost of Anne Boleyn, often carrying her own head around the property. There are said to be more than 10 individual ghosts haunting the Tower of London, though there may be more who can't leave the place that brought them so much suffering in life.
3. Hampton Court Palace
Hear the screams of Catherine Howard in the Haunted Gallery at night or try to catch a sighting of Jane Seymour, both wives of Henry VIII who continue to haunt the palace. In fact, the palace often shares its CCTV footage of strange occurrences happening in the royal residence, like the ghostly figure that threw open some doors in the middle of the night. There's also the Lady in Grey who sits in front of her spinning wheel, though only the ghostly echoes of it can be heard on the property.
4. Bruce Castle
Legend says that Constantia, wife of Bruce Castle owner Henry Hare, was angry with Henry over an affair he had and so when she was locked in one of the higher up rooms, she took her child and threw herself from the window. Her ghost is often seen on the day of her death, November 3, and there have been reports of her screams outside the castle.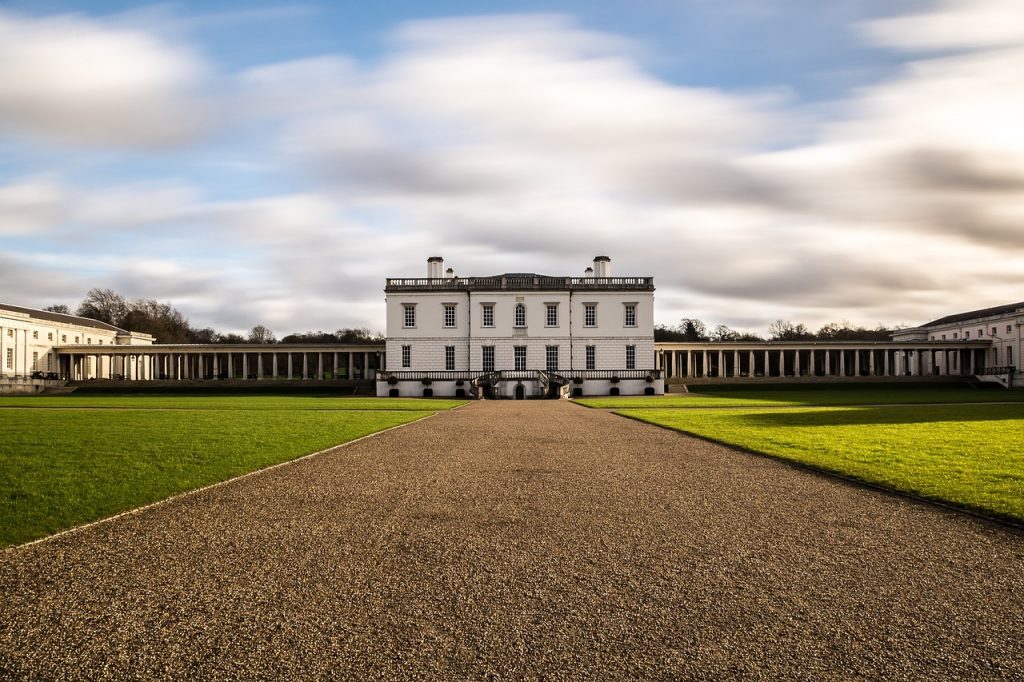 5. Queen's House
The ghosts at Queen's House in Greenwich aren't strangers to being caught on camera and are often photographed on the Tulip staircase and museum workers have reported seeing ghostly figures go through walls. While the building has been a museum since 1934, it was used as a royal residence until 1805 and built in the early 1600s.
6. The Spaniard's Inn
Touted as one of London's oldest pubs it's also a hotspot of ghostly activity, thanks in most part to Dick Turpin who is said to have plotted some of his murders at the pub. People have reported seeing Dick Turpin as well as hearing him clanging around upstairs, and then there's Black Dick, who likes to haunt the bar and tug on patron's sleeves. Another interesting ghost is said to be that of Turpin's horse, Black Bess, who hangs out in the parking lot and makes her presence known by neighing and stomping her hooves.
7. The Viaduct Tavern
Even the workers of the tavern fear what's below the building. The tavern was built on top of old prison cells and one is said to be extremely haunted and has a resident ghost that isn't shy about making its presence known. Ghostly activity is said to have a spike when a new manager takes over the pub.
8. Sutton House
Home to another White Lady, Sutton House is a popular haunted site in London. The house isn't just home to one ghostly apparition but there have been stories of seeing a woman in blue as well as hearing dogs howling around the property.
9. Greenwich Foot Tunnel
This underground passage between Greenwich and the Isle of Dogs is home to a few resident ghosts! As you walk under the River Thames, be on the lookout for a young girl and ghostly couple as well as some ghostly whispers. That chill you feel might not be from the drip drops of the water, but from someone from another plane following you on your walk.
10. London Underground's Bank Station
Not only does this Underground station have its own ghost, the creepy feeling is complemented by the unexplainable stench of death that many report smelling as they visit this station. You might be able to catch a glimpse of the figure who haunts the station, Sarah Whitehead AKA the Black Nun, as she wanders the passageways or waits on the platform – though she's not waiting for a train, it's said that she searches for her brother Philip.
11. Theatre Royal
Said to be one of the most haunted theaters in the world, the Theatre Royal Drury Lane embraces its haunted history and many of the actors there view seeing an apparition as a sign of good luck. And there are many ghosts to choose from at the theatre.
First up is the famous Man in Grey, whose body was found in a bricked-up passage below the theatre and who now makes ghostly appearances throughout the building. Performers and theatre staff have reported sightings of two different clowns and the actor Charles Maklin, who went down in history for murdering someone over a wig.
12. Highgate Cemetery
I couldn't finish this list without at least one cemetery making the cut as a top haunted location in London! Most famous among the hauntings here is that of the Highgate Vampire, a man who practiced dark magic when he was alive and then brought back to life after being buried in the cemetery.
Have you been to any of these haunted locations in London? Tell us about your experience in the comments below or on Twitter!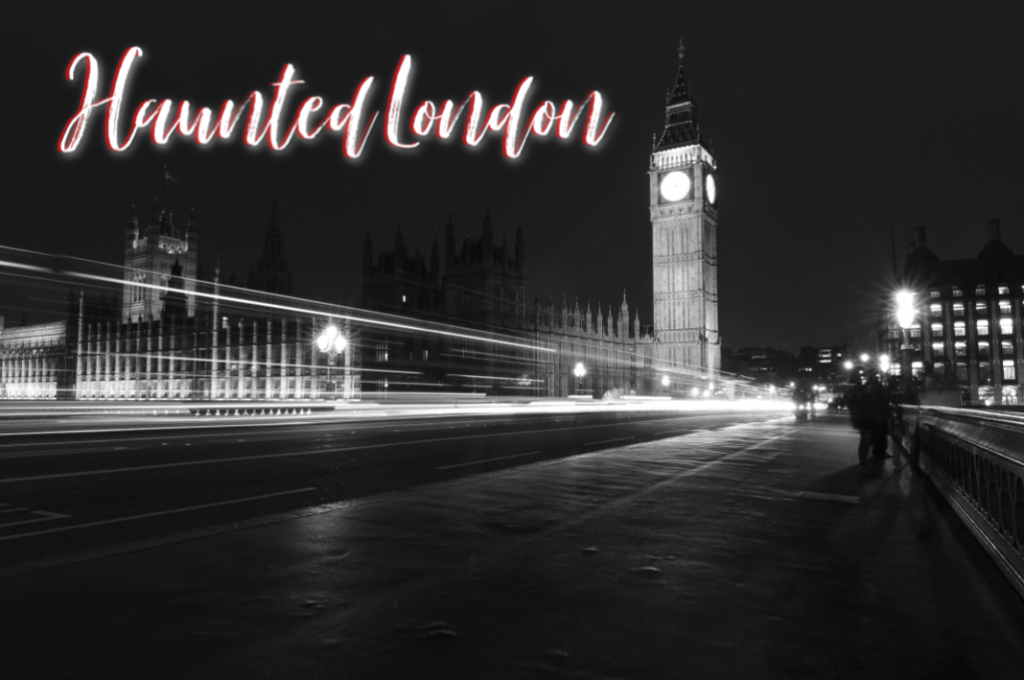 Like the post? Share it now!