We joke that we could spend an eternity in the Eternal City but some took the sentiment a bit too literally and have made Rome their home for eternity! Rome is the next destination on our haunted tour around the world and it's easy to see why with some unique and bone-chilling tales of ghosts and haunted locations in Rome.
The historic monuments see thousands of tourists each day but at night they're taken over by spirits that have more mysterious or sinister reasons for being there. In this post we're sharing stories of the skeletons in Rome's closet and its buried secrets. From gruesome deaths tethering souls to certain locations to eerie apparitions reliving an important moment in their lives, Rome is no stranger to paranormal activity.
Discover the dark side of Rome and visit its most famous haunted places and learn about the ghosts who will spend eternity in the Eternal City in this post on haunted Rome!
Top 8 haunted locations in Rome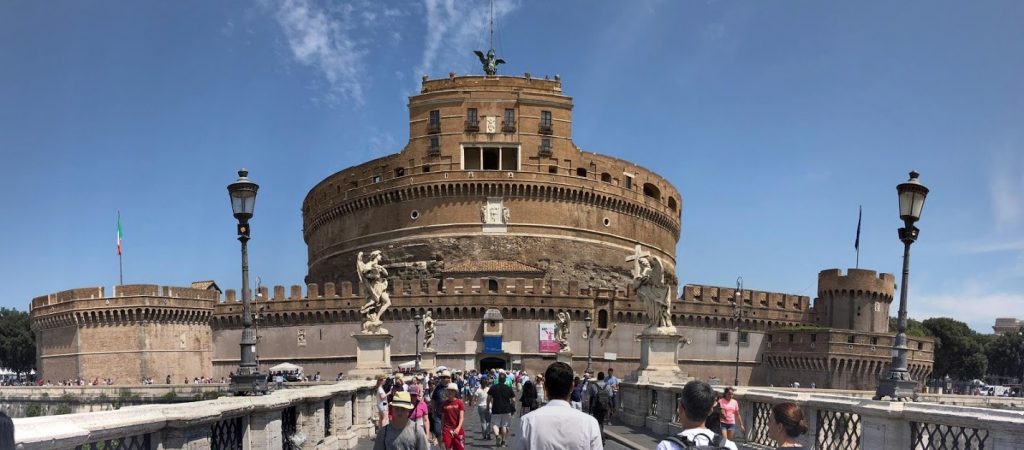 1. Castel Sant'Angelo
Today, tourists head to Castel Sant'Angelo to see the artifacts on display and take in an impressive view of Vatican City and surrounding Rome, but it hasn't always been such a popular destination, especially for the prisoners held captive or those who were executed here.
One of the most frequent ghost sightings is said to be that of Mastro Titta, Rome's official executioner, who likes to walk along Ponte Sant'Angelo in his red cape. Though he worked for Rome for more than 70 years and executed hundreds of people during that time, he still seems to have some manners as he's known to kindly offer passersby some tobacco, as he presumably did this for the victims of upcoming executions when he was alive. 
Another often spotted ghost is said to be that of Beatrice Cenci. Having suffered in her life at the hands of her abusive father, she and her family conspired to have him killed in an "accident." Beatrice, her step-mother, and her brothers were sentenced to death. She was beheaded on September 11, 1599 on Ponte Sant'Angelo and is known to reappear every year to walk across the bridge. Though this time, carrying her own severed head. Other reports have sightings of her at her family home, Palazzo Cenci, and have reports of her weeping in the house.
2. The Colosseum
This one shouldn't come as a surprise with the thousands of lives lost during the gladiator games in the arena and ghostly echoes of screams and growls can still be heard in Rome's Colosseum. Others have reported cold spots, seeing ghostly apparition on the stairs, and getting the chills when walking through the Gate of Death in the tunnels below. Though, the name might have something to do with that!
Another ghost that's known to haunt the Colosseum and surrounding area is that of Empress Valeria Messalina, who was quite the promiscuous person when she was alive. There's a story that she challenged a prostitute to a sex championship of sorts where whoever could obtain the most sexual partners in one night won – and the Empress was victorious.
Seems her husband, Emperor Claudius did not like his wife's games and adulterous behavior and ordered her to commit suicide. Even though her earthly body died, her spirit stayed behind to find a new lover near the Colosseum but she's also known to venture to Piazza Navona to check out the men in the square – or even pinch their butts.
3. Ponte Sisto
During the day, this is just another bridge in Rome but at night you'll want to watch out for the speeding carriage of Olimpia Pamphili, sister-in-law to Pope Innocent X. She was known for being a social climber and close confidant of the pope and wasn't above taking a bribe or two which allowed her to obtain a nice fortune. Unfortunately, when the Pope was falling ill she was already out of favor with the public and therefore in danger. She packed up all of her gold and jewels and fled across the bridge to get out of the city though she died two years later. To this day, her ghostly black carriage can be seen speeding across the Ponte Sisto just as it did in 1655. 
4. The Museum of the Holy Souls in Purgatory
The name practically begs for supernatural activity to happen here. Located near Castel Sant'Angelo and inside the Church of the Sacred Heart, the museum houses artifacts detailing the reality of purgatory and evidence of paranormal happenings, like the handprint of a deceased priest on a book. The museum is also said to be haunted by trapped souls in purgatory who are calling out for help and prayers to move them into Heaven.
5. Campo de' Fiori
Rick and I enjoyed our walk through the markets in Campo de' Fiori and didn't happen to spot its resident ghost, Giordano Bruno. Bruno was an Italian astrologer though his studies got him killed and he was executed in Campo de' Fiori. You will see his statue standing in the square today and if you're lucky, you might catch a sighting of the man wandering the piazza or looking down at his statue from a terrace above.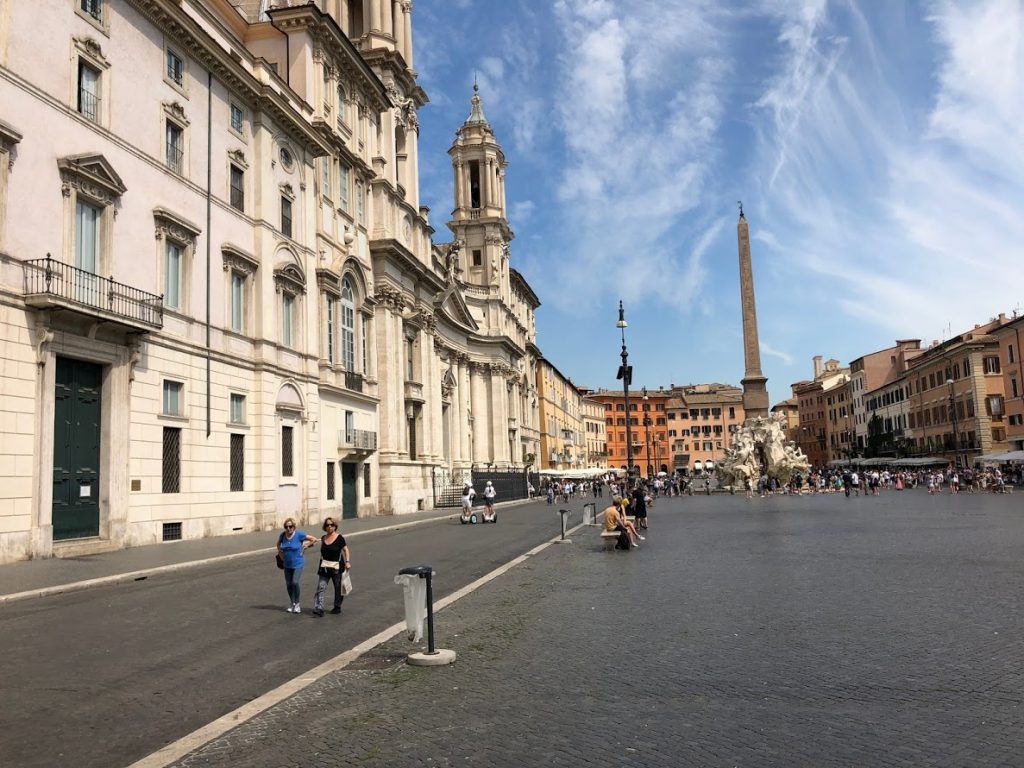 6. Piazza Navona
While you might be trying to avoid the grabby hands of Empress Messalina, another ghost is getting handsy in Piazza Navona, but she's on the hunt for hers. During her life, Constanza Conti De Cupis was admired for her beautiful hands and an artist used them for a model. Soon, a prediction came about that the real owner of the model's hands would lose them. Constanza freaked out about the prophecy and became a recluse, staying indoors and working on her sewing. Unfortunately that decision only made the prediction come true as a needle prick injury became so infected her hand had to be amputated. People have reported seeing glimpses of her hand in the glass window of Palazzo de Cupis long after her death. 
7. Piazza del Popolo
Mastro Titta, the executioner seen in front of Castel Sant'Angelo, makes another appearance but this time for beheading Angelo Targhini and Leonida Montanari for planning a revolution. They were executed in Piazza del Popolo in November 1825 and are frequently spotted wandering the square, carrying their own heads.
8. The Capuchin Museum and Crypt
Okay, this may not be a hotspot of ghostly activity but definitely deserves a visit if you like all things creepy and deadly. This crypt is home to the remains of about 4,000 Capuchin friars all artfully put on display. See the chandeliers made out of bones, the ornamental designs made from skulls and pelvises, and other works of art using human remains. The crypt is certainly on the off the beaten path list of thing to do in Rome but it is a neat sight to behold. 
Have you spotted any ghosts at these haunted sites in Rome? Tell us about it in the comments below or on Twitter, or let us know if we missed anywhere that's haunted!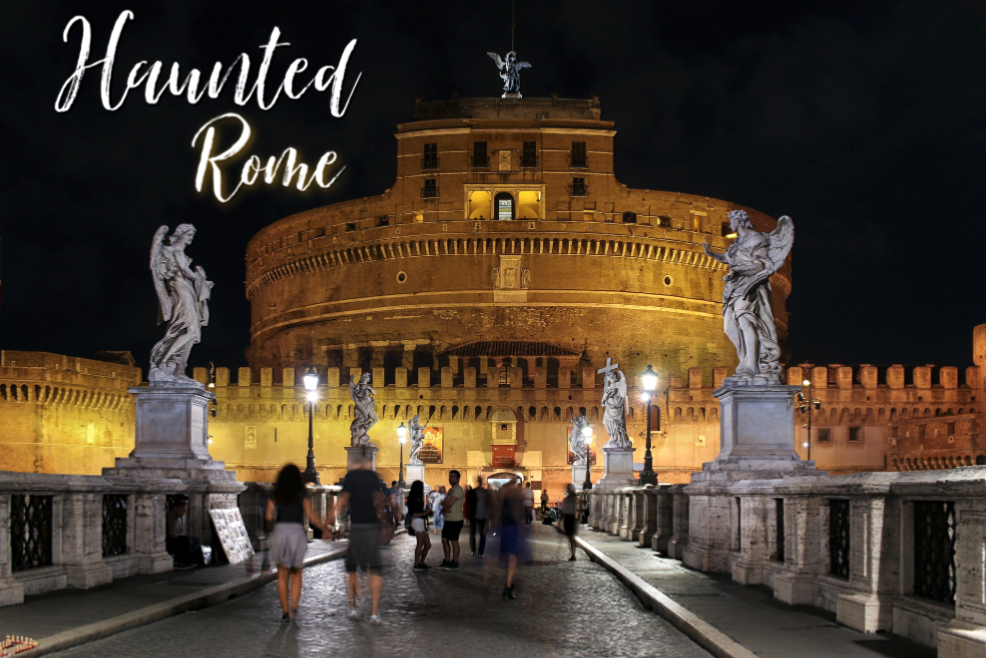 Like the post? Share it now!