While we typically stay stateside for family festivities for Christmas, we have opted to travel over a few yuletide celebrations before! Years ago, my family and I went to Italy for Christmas and back in 2020, Rick and I went to Jamaica for a tropical take on Christmas.
Hopefully one of these years we can head back over to Europe to check out the amazing Christmas markets and enjoy the festive, bright, and merry season overseas – and wish our fellow people a Merry Christmas!
But first, we'll need to learn how to do just that.
How to wish someone a Merry Christmas in a different language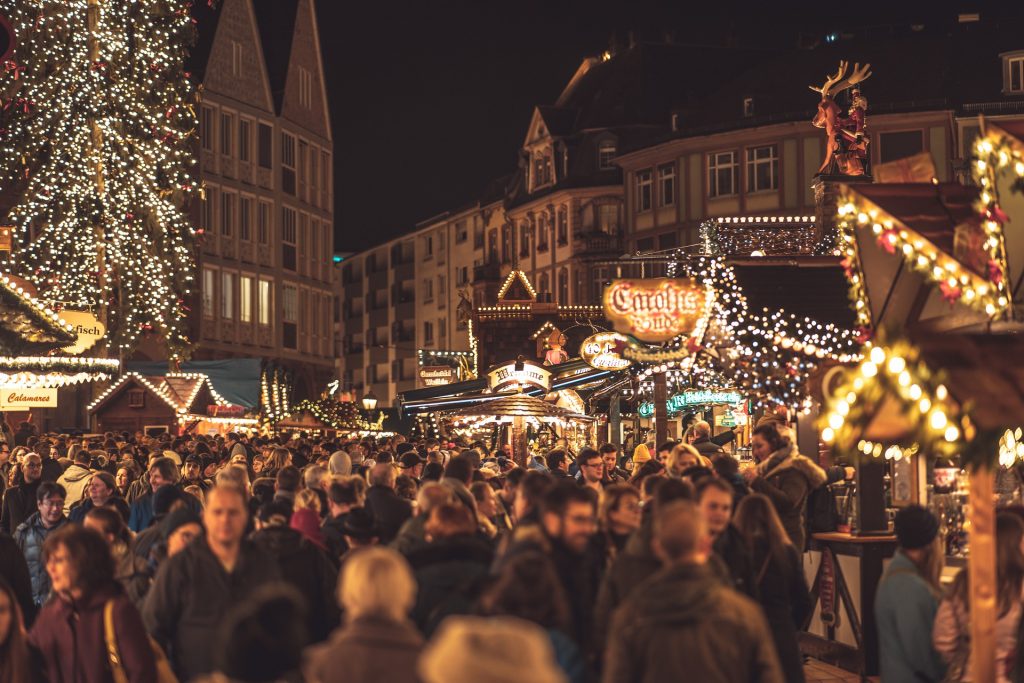 Hawaiian
One of our states in these great United States does have two official languages: English and Hawaiian so over in the beautiful state of Hawaii you'll hear people wishing each other a Merry Christmas or Mele Kalikimaka.
French
If you're heading to the land of wine, baguettes, and iconic architecture, you'll need to say: Joyeux Noël.
Spanish
If you've never learned how to say Merry Christmas in Spanish you have obviously never listened to a playlist filled with classic Christmas hits! When in Spanish-speaking travel destinations you can say: Feliz Navidad.
Portuguese
Heading to Portugal or Brazil for the holiday season? Then you'll want to practice saying: Feliz Natal.
Dutch
Santa does make a stop in the Netherlands and if you want to wish him or anyone else a Merry Christmas in Dutch, you'll say: Vrolijk kerstfeest.
German
I know Rick wants to visit Germany over Oktoberfest but I would also love to revisit the country over Christmas where I can drink my body weight in amazing beer and tell everyone: Fröhliche Weihnachten!
Italian
I have been able to put this way of saying Merry Christmas to use! If you're in the land of pizza, pasta, and vino over Christmas you'll be wishing everyone else a Buon Natale!
Russian
Exploring Russia during the holidays? Then you'll want to be able to say: С рождеством! (s Roždestvóm)
Norwegian
Heading north when in Europe and going to find yourself in Norway for Christmastime? Then practice saying: God Jul! Pronounced kind of like go yule.
Swedish
The Swedish way to say Merry Christmas (God Jul) looks exactly the same as the Norwegian version but it does have a different pronunciation. It's more like guhd juh-uhl.
Finnish
Over in Finland you'll need to be ready to say a Hyvää Joulua in order to wish someone a great holiday.
Icelandic
You could learn how to say Merry Christmas in Icelandic, which is Gleðileg Jól, but our food tour guide in Reykjavik assured us English is just fine when communicating in Iceland.
Happy holidays!
Like the post? Share it now!