Give the gift of travel, or at least something travel-related, this holiday season! The last few years have been challenging for adventurers and with the world opening back up more and more, it's time to make up for lost time and get on out there.
If you're looking for ideas to add to your holiday wishlist or are shopping for a frequent traveler, we've got you covered.
Plan out your 12 days of Christmas with these top picks for holiday gifts for travelers!
2022 holiday gift guide: travel edition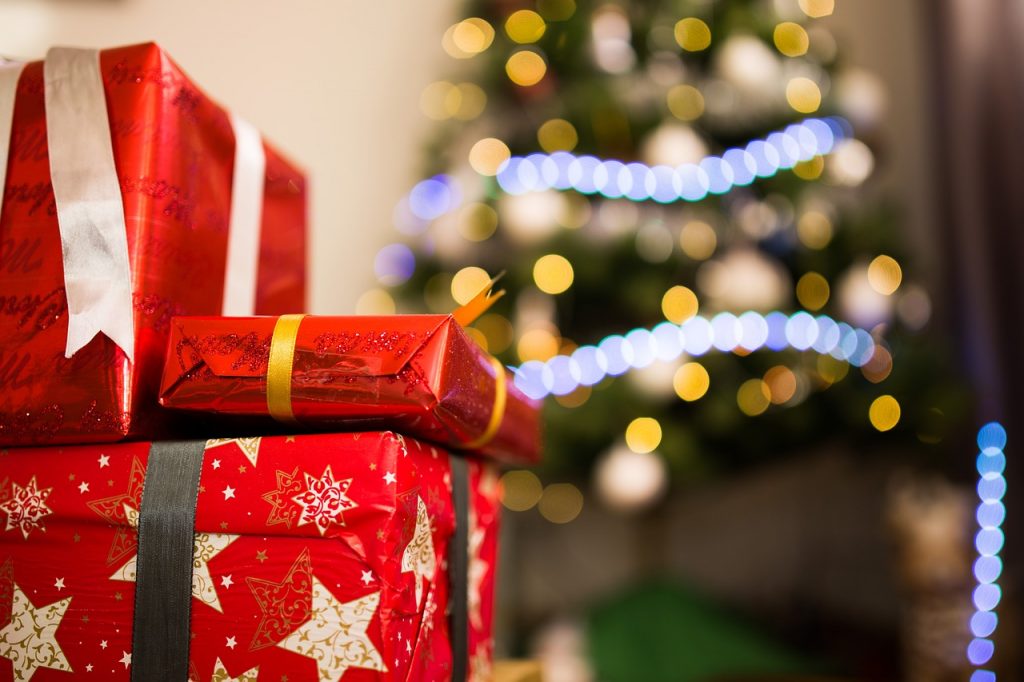 1. Charging case
I don't know who's getting 20-some hours of battery life on their phones when they travel but it sure ain't me! With my camera constantly at the ready my battery drains faster than it should when I'm on the road. That's why I love having a charging phone case or magnetic battery pack I can lay my phone on to recharge.
2. The Wordy Traveler Book Box
Send your favorite traveler on a new journey every few months with a subscription to The Wordy Traveler. Each box comes with books themed around a travel destination, beverages, art, and gifts. Fulfill their wanderlust and inspire new adventures, even if they're just literary ones.
3. World Travel Poster 
Give them the gift of art with a World Travel Poster that features their favorite vacation destination. These iconic posters are full of color and one look at them will make anyone want to pack their bags and go visit the location.
4. Beverage subscription
Let your traveler friend or family member bring home the flavors of their getaways with a beverage subscription. Atlas Coffee Club has a 12-month World Coffee Tour option that'll satisfy any caffeine addict. Want a wider selection or offering? The Explore Local Box might be a good fit as each box features a US travel destination and locally-made snacks and products.
5. Sleep mask
I do not do overnight flights without my sleep mask anymore. Even with the cabin dimmed it's not as dark as I like it to be when I sleep. This mask is easy to pack in my purse and has a nice soft cushion to provide blackout coverage without feeling too tight.
6. Liquid IV packets
Traveling is dehydrating so help your frequent flier perk back up with the to-go Liquid IV Hydration Multiplier powder packets. Packed with electrolytes, these little packets can help travelers hydrate faster and get essential vitamins. We're very thankful to our friends who introduced us to these after a particularly long day in Las Vegas!
7. Universal adapter 
Like having a charging phone case, a universal adapter is always something a traveler could use to ensure they can charge their devices no matter where they go.
8. Packing cubes
I swear by packing cubes! I've even converted a few fellow travelers to the dark side of packing cubes (at least if you buy them in dark colors). These make great gifts as you can never have too many packing cubes – especially if planning a long-term getaway.
9. Weekender bag
I love my Lo & Sons weekender bag and I think this size luggage makes a great gift, compared to choosing out a whole set or checked bag option for someone. Plus, now the traveler will feel compelled to come visit you and make use of the weekender bag!
10. Tide travel sink packets
I hate it when I pack super cute clothes for a vacation and then spill something on them or have something spilled on me. There have been so many times I wish I could quickly wash my clothes without hunting down a laundromat and paying for one small item of clothing. That's where these travel-sized detergents come in handy!
11. Plastic-free toiletries
Whether it's soap or shampoo, an eco-friendly travel trend is having things come in bar form to avoid single use plastics. These bars are travel-friendly, TSA-friendly, and good for the environment – sounds like a win-win-win to us.
12. Gift card
Yeah, yeah, I know so many people think gift cards are impersonal but I love getting and giving gift cards! Rick and I have gotten gift cards for accommodations, airfare, and even experiences and I wouldn't have it any other way.
If you could get one travel-themed gift this holiday season, what would it be? Tell us in the comments below!
Like the post? Share it now!