While I'm not excited that today marks the unofficial end of summer, I am excited for fall as it's an amazing season here in Colorado! 
With warm reds and bright yellows making their way down the mountains, the cooler but not cold weather, and invasion of pumpkin spice-flavored everything and all things Halloween, I love fall, and fall in Denver is something special.
While you can still get outside and enjoy Denver's outdoor recreation, it's also a great time to start getting cozy indoors.
There's always something to do in fall in Denver, whether that's drinking your weight in beer, hiking amongst the fall foliage, or getting scared with all the Halloween-themed events and venues around the Mile High City.
Looking for the best things to do in Denver in fall? Read our list of the top 10 to plan your travel itinerary!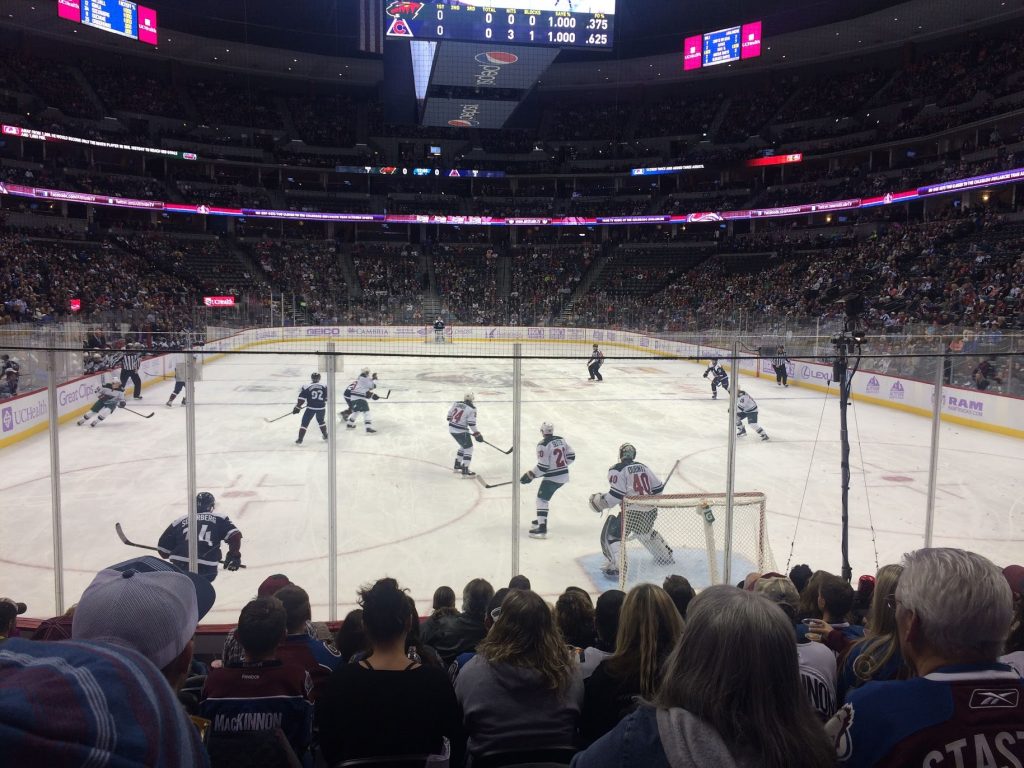 1. Root for the home teams
With baseball season coming to an end and hockey and football seasons ramping up, it's a great time for sports in Denver! 
Show the Rockies some love before the end of September as their last home games are September 27-29. 
Otherwise, come for preseason hockey and chant "Let's go, Avalanche!" in mid-September or wait for the real season in October. Chances are you'll spot Rick and I at a game cheering on our Avs!
Regular season for the Denver Broncos kicks off Monday, September 9, though their first home game isn't until Sunday, September 15 against the Chicago Bears. 
2. Let out your inner German at Oktoberfest
Rick and I have a collection of more steins than we can hold, but each year we head on down for Denver's Oktoberfest – celebrating 50 years this year! Oktoberfest is September 20-22 and  27-29 this year and promises to be the awesome event it always is.
Interested in more details about Oktoberfest? Read our blog here!
3. Feel Italian at Festival Italiano
Prefer wine and pasta over beer and brats? Then you'll want to head to Belmar for the 15th annual Festival Italiano, held September 7-8 this year. Sample biscotti, cannoli, gelato and wash it all  down with wine, Peroni, or a limoncello lemonade! 
There's live music, cultural experiences like dancing performances and the flag throwers, and plenty of things to keep your bambini (kids) happy.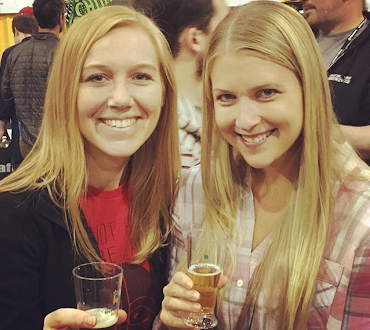 4. Sample great beer at the Great American Beer Festival
For the last several years, the Great American Beer Festival has been a can't-miss event for us  and it's a must-do in Denver for any beer enthusiast! There are thousands of brews to choose from, and no that is not a challenge to try them all!, with hundreds of breweries being represented at the Colorado Convention Center. 
Read our guide to the Great American Beer Festival here!
5. Bike to the bar
Get some exercise between your beer pours by booking a pedal bar tour to some of Denver's best bars and breweries. It's a fun take on a pub crawl and most tours operate out of LoDo or RiNo, where RiNo is more beer-focused.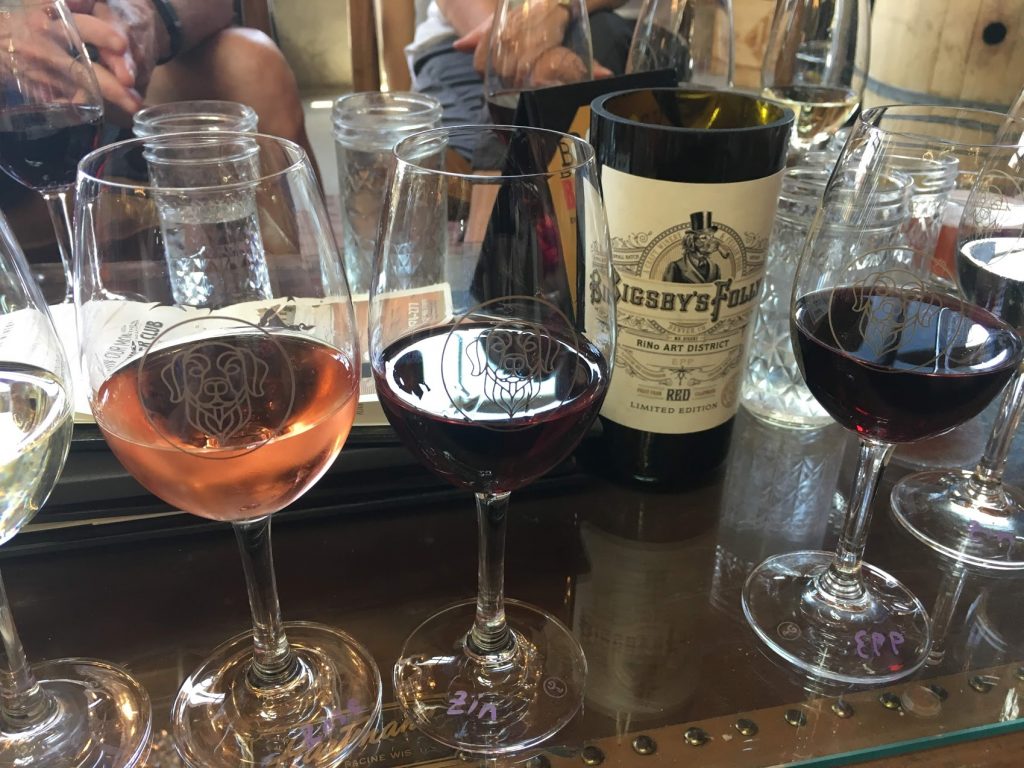 6. Sip and savor at Denver's wineries
If your beverage choice is more the white, pink, or red variety, have no fear! Though Denver is  quite the beer lover's destination, it's not without a great winery or wine bar! I love getting cozy on the couches  at Infinite Monkey Theorem or Bigsby's Folly and sampling divine wine from Colorado and from more traditional wine regions around the globe. 
Discover our favorite Denver wineries here!
7. Gorge on brunch
Brunch is almost a sport in the Mile High City. Finding the best mimosas, bloodys, or boozy coffees can keep you busy in Denver for a while as there's no shortage of mouth-watering brunch options. Plus, with the chillier mornings, it's nice to be inside sipping your mimosa and stuffing your face with the best French toast or chicken and waffles around. 
8. Take a hike
OK, you'll have to get out of Denver for the best of Colorado's fall colors, but  there are some fantastic hiking options close to the city, or you could take a lovely drive up to Estes Park and Rocky Mountain National Park (easily done in a half-day or day trip from Denver) for better views of the gorgeous reds, yellows, and oranges of the aspens and flora, but it's totally worth the drive. 
9. Go on a ghost tour
Denver is supremely haunted and each year my sister and I go on a ghost tour of Denver or a nearby city, sometimes dragging our husbands along. Many of these tours include stops at bars and restaurants so you can get your fill of the other kind of spirit as you learn about Denver's haunted past.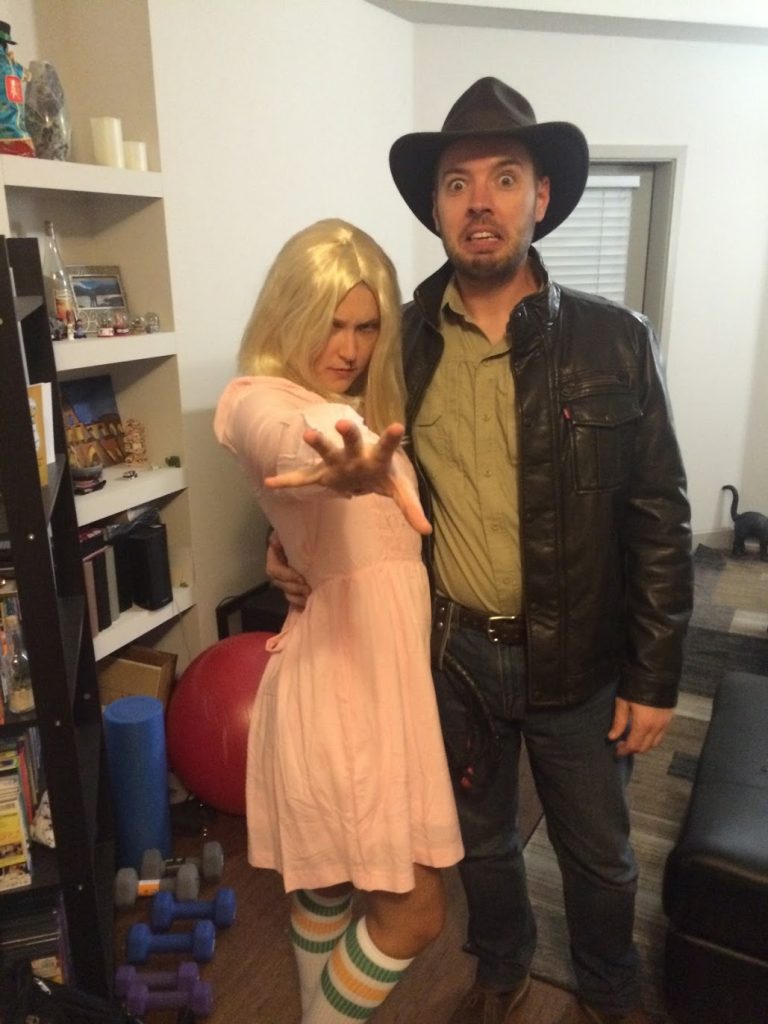 10. Haunted houses in Denver
Feel the thrills and chills at Fright Fest at Elitch Gardens, dare to explore the 13th Floor Haunted House, or get lost in a haunted corn maze in Denver just in time for Halloween. Late September and all through October, you can easily find a way to get scared and chased by the monsters from your nightmares. 
13th Floor is a great choice for a traditional haunted house experience whereas Fright Fest is more immersive, and you can still enjoy the theme park rides at night.
Another spooky option, but during the day is to join the walking undead at the 16th Street Mall on October 5 from 11 a.m. to 4 p.m. for the annual Denver Zombie Crawl. 
Fall is a wonderful time to visit Denver and take advantage of all the cool things to do, and we hope to welcome you to our home city soon!
What's your favorite fall activity in Denver? Tell us in the comments or on Twitter!
Like the post? Share it now!