Dreaming of catching the Northern Lights or experiencing the midnight sun? Then you'll need to plan a getaway to Iceland! Known as the Land of Fire and Ice, this unique island is home to incredible geological formations, dramatic landscapes, and a fun, hip capital in Reykjavik.
Every day is an adventure on Iceland and no trip there is complete without stopping in Reykjavik, even if it's just for a day or two. When Rick and I went to Iceland we spent a day and night at the beginning of our trip in Reykjavik, and then another overnight stay at the end before heading back to Keflavik Airport.
Iceland is easy to navigate and it's a good idea to get yourself a rental car so you can get around the island on your own schedule. We picked up our rental car soon after we landed and had no problems driving there. Just maybe brush up on your roundabout rules before you go!
If you're thinking of exploring Iceland's capital, we compiled all the things you need to know before you go with our Reykjavik travel guide!
Reykjavik travel guide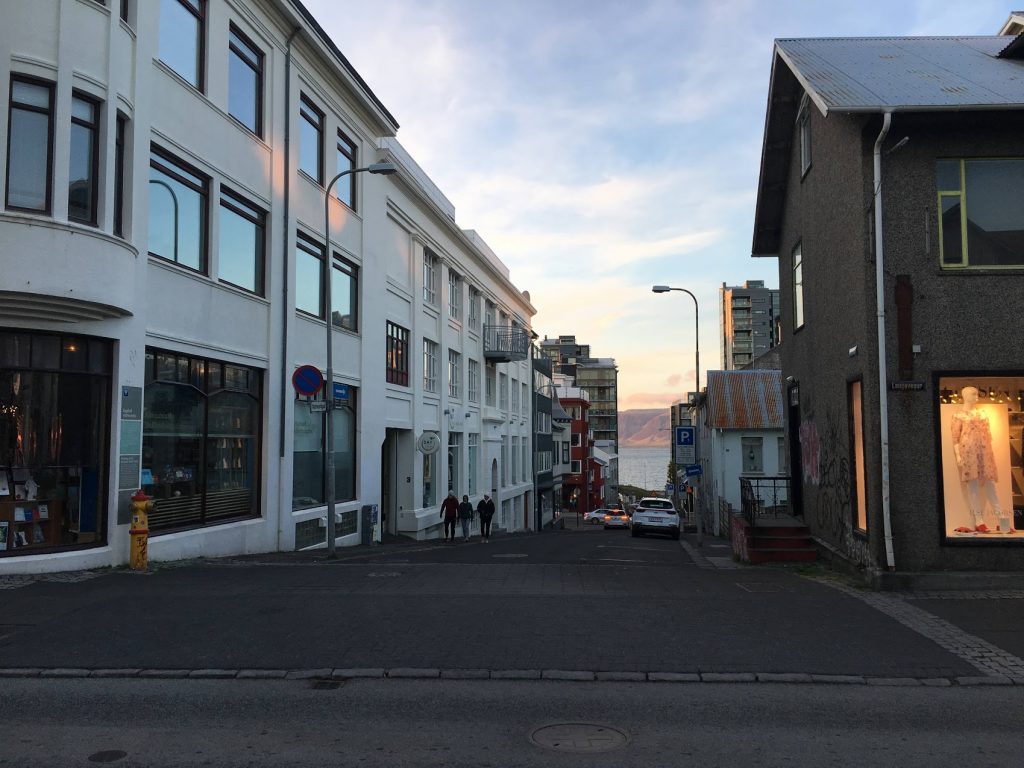 Where is Reykjavik?
Reykjavik is located on the southwest side of Iceland, on the southern shore of Faxafloi Bay, and has the honor of being the northernmost capital! It's about a 30-minute drive from the Keflavik Airport.
Timezone
Iceland is on Greenwich Mean Time year-round. As of this posting, Reykjavik is four hours ahead of New York, six hours ahead of Denver, and seven ahead of Los Angeles.
Weather in Reykjavik
Not gonna lie, we went to Reykjavik in May and it was chilly and windy! Our food tour guide told us that the hottest it got was in the summer and his definition of hot was about 60 degrees Fahrenheit. Not my idea of hot!
Many go to Iceland to see the midnight sun, typically from May 20 to July 24, where the sun never sets, or they go to see the Northern Lights but then only get about five hours of daylight from early December to mid-January. Its location on the coast means you'll run into some wind during your time in Reykjavik, so bring thick layers and windbreaker.
July and August are the warmest months to visit and January and February rank as the coldest.
Average low to high temperatures in Reykjavik by season (Fahrenheit):
Spring: 28-50 degrees
Summer: 44-57 degrees
Fall: 30-50 degrees
Winter: 27-37 degrees
Basic travel info
Police/emergency: 112
Area code: +354
US embassy: Laufásvegur 21, 101 Reykjavík, Iceland
Electricity: Expect 230v for electrical outputs, meaning you'll need a converter if bringing your own electronics, hair dryer, etc. For plugs, you'll need C or F.
Language
Icelandic is the national language of Iceland but everyone we came in contact with spoke English. Even our food tour guide wouldn't recommend learning Icelandic as Iceland is the only place in the world it's spoken. You will get by just fine speaking English during your stay in Reykjavik.
Currency in Reykjavik
The currency in Reykjavik is the Icelandic króna (ISK), but honestly we never saw any cash or coin during our time in Iceland. Everyone takes credit cards and we were told by our friends to not even exchange any cash before traveling to Reykjavik.
Right now, $1 USD = 135 ISK, and $10 USD = 1,350 ISK.
Be aware that all of Iceland is expensive. Think Las Vegas on speed expensive. You'll want to budget appropriately for tours, accommodations, and dining out. Try to stay at a hotel that serves breakfast so you can fill up in the morning.
Our hotel had a great breakfast as well as relatively cheap happy hour to make our budget go further.
Transportation in Reykjavik
There are buses you can take in the city, but honestly Reykjavik is so walkable and easy to navigate, we'd recommend exploring the city by foot.
Reykjavik is considered one of the safest travel destinations and I couldn't agree more. We felt extremely safe walking around the city late at night and the city is exceptionally clean.
Reykjavik neighborhoods
The greater Reykjavik area has 14 neighborhoods, starting with 101 or the downtown district. As you get further from the city center, the numbers go up.
The most popular neighborhoods in Reykjavik include:
101 – Downtown/Miðborg: Sightseeing, touristy, attractions, accommodations
104 – Laugardalur: Residential, cafes, Reykjavik Zoo, Reykjavik Botanic Garden, parks
105 – Hlíðar: Perlan, sightseeing, dining, museums, shopping
Accommodation
Reykjavik has some great hotels and apartment rental options in the city. You'll mostly find chain hotels, like Keahotels and Hilton, but you can find some boutique places if you prefer something more intimate.
Prices can range from the low $100s to mid $400s per night, depending on the time of year. We paid about $150 per night for a stay in mid-May.
Top accommodations in Reykjavik
Skuggi Hotel Reykjavik by Keahotels
Canopy by Hilton Reykjavik City Centre
Midgardur by Center Hotels
Fosshotel Reykjavik
Hilton Reykjavik Nordica
Storm Hotel by Keahotels
Icelandair Hotel Reykjavik Marina
Stay where we stayed! Check out our review of the Skuggi Hotel and see if it's the right fit for your Reykjavik getaway.
Dining
There are many restaurants in Reykjavik, ranging from casual to upscale. We stopped at Svarta Kaffið for lunch on our first day there as they have amazing soups in bread bowls that are relatively affordable for lunch.
Like many European countries, tipping is not expected and most bills include a service charge already worked into the price.
Best foods to eat (or just try) in Reykjavik
Arctic char
Fish mash
Lamb
The Icelandic hot dog
Rye bread and butter
Skyr or Icelandic yogurt
Fermented shark
Puffin
Horse
Ice cream
One of my favorite things about Iceland is that the locals eat ice cream, no matter the weather or time of year. So go ahead and indulge while visiting the island.
Try some of these best foods to eat in Iceland all in one go on the Reykjavik Food Walk! It's a great way to get a tour of the city and try all these must-eat foods.
What to drink in Reykjavik
Beer and schnapps are on the menu in Reykjavik! Like other European countries, sometimes the beer can be cheaper than water, and much more tasty!
Our two favorite beers we had in Reykjavik include: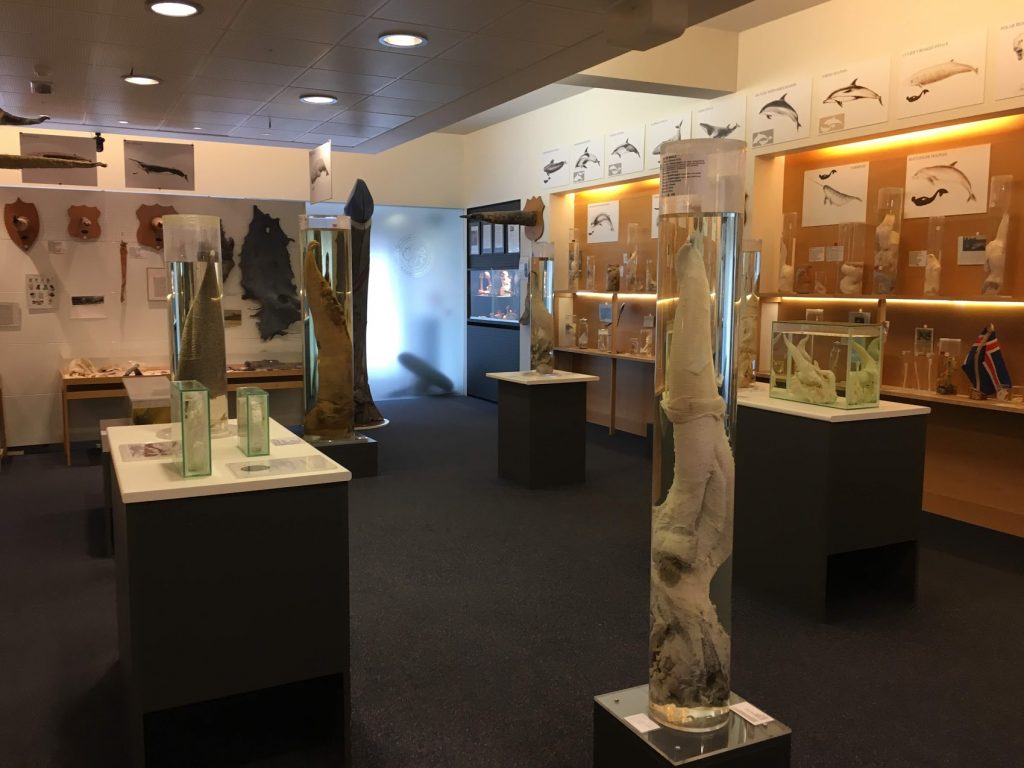 Top 10 things to do in Reykjavik
Go on a food tour
Sample Icelandic beers
Go on a whale watching tour
Check out the Hallgrimskirkja Church
Visit the Icelandic Phallological Museum
Visit the National Gallery of Iceland
See the Sun Voyager
Check out the street art
Shop for souvenirs
Leave the city behind and tour the Golden Circle
Icelandic culture & etiquette
From adding a bit of magic to your life with Elvish culture to understanding how Icelandic naming structures work, here are some helpful tips to help you blend in and get to know the locals better.
Elves: Icelanders believe in elves, trolls, and folklore. In fact, it can be considered bad luck not to believe! Surveys show that more than half of Iceland's residents believe in the hidden people of Iceland. The 'hidden people' or huldufolk are very important to their belief system and can even impact road and construction projects as the elves are very protective of their homes.
Last names: Though this is chaning, typically last names in Iceland are not family names like we see in the US. Most last names are patronymic, meaning you take the person's father's first name and add -dottir (daughter) or -son depending on the person's sex. Had I been born in Iceland I would have been Stephanie Stephensdottir, as my father's name is Stephen. Don't get too tripped up on this as most people in Iceland call each other by their first names, no matter who they are or what titles they hold.
Equality is important: Icelanders are proud of their equality between men and women and women receive equal pay for equal work. Nudity is also treated equally and without shame.
Multiple jobs: Many Icelanders hold down multiple jobs, not because of the economy but because they want something to do during the long days of winter to keep their minds and bodies busy.
Beer is special: Iceland actually had a beer ban that was only overturned in 1989! So, it goes without saying that now that it's legal, Icelanders are happy to consume the adult beverage. It's good to note that alcohol can only be purchased at the airport and in Víbuðin, the state-run alcohol store.
Don't worry about the babies: If you see a baby sleeping in a stroller outside a shop or cafe, don't worry. The parents are abandoning or neglecting their child – they're leaving them outside for their own health. Icelanders believe letting the baby sleep uninterrupted and in the fresh air does the child well, and with low crime rates the babies are completely safe.
Leave no trace: Iceland's beauty is a thing to appreciate, so do your part when traveling by following the leave no trace policy and not driving off-road or camping on private property.
We hope this Reykjavik travel guide helps you plan your trip to Iceland's capital! If we missed anything, please tell us in the comments below!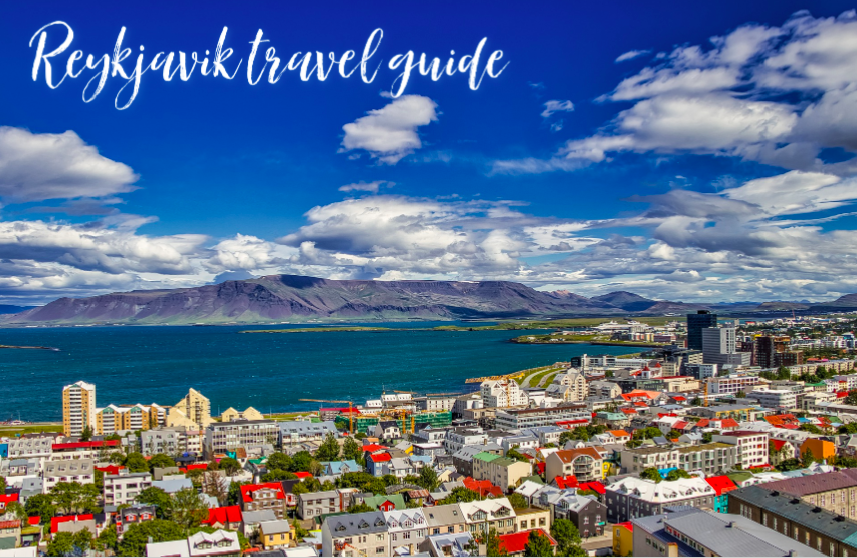 Like the post? Share it now!